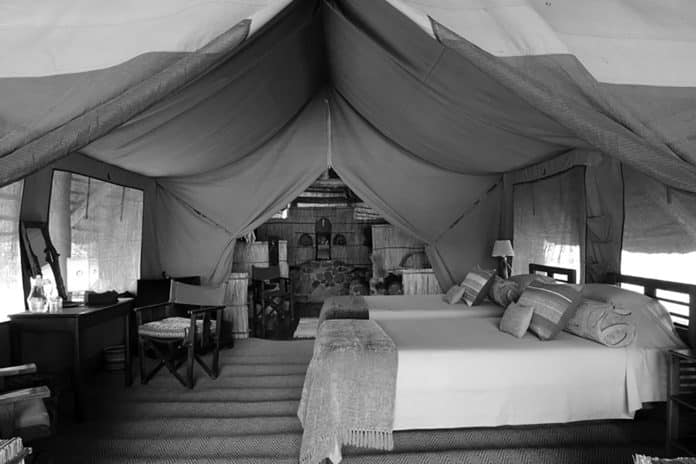 Mwagusi Safari Camp Tanzania: Your Ultimate Safari Destination
The Mwagusi Safari Camp Tanzania is a hidden gem. The camp, located in the heart of Ruaha National Park, is a tribute to the founder, Chris Fox, and his unwavering devotion to the African continent and its people.
A Look Inside Mwagusi Safari Camp Tanzania
The camp provides a peaceful, rustic setting along the seasonal Mwagusi River. Since it first opened in the 1980s, it has provided a safe haven for many kinds of wildlife who find the river and its surroundings irresistible. This camp is unlike any other because of the eccentric, owner-run vibe it exudes.
Camp Mwagusi, a Safari
Mwagusi Safari Camp Tanzania provides lodgings for guests.
There are 13 large tents, sometimes known as "bandas," in the camp. Each banda has its own private bathroom with a flushing toilet, an endless supply of hot water, a shower, a basin, adequate lighting for the evenings and plenty of space to store your belongings. Each guest has their own private, secluded view of the Mwagusi River from their banda, which is nestled into the sandy banks of the river.
Specifications of Lodgings
| Facility | Availability |
| --- | --- |
| Bandas | 13 |
| En-suite Facilities | Yes |
| Private View | Yes |
Mwagusi Safari Camp's Delicious Meals
There is a bar and restaurant in the camp. There are two large seating spaces in the main dining room where guests can relax with an afternoon drink while looking out over the riverbed. Guests can take advantage of the camp's excellent laundry service, provided free of charge.
Mwagusi Safari Camp's Amusements
The dining room and the reading room are adjacent. Those in search of peace and quiet in the wild will find this sanctuary, complete with a place to sit and a library of books, to be just the ticket. Each banda has its own private veranda with a swinging hammock, plush seats, and ample shade from the surrounding trees.
The Fun Things to Do at Mwagusi Safari Camp Tanzania
Safari walks, camp bird walks, and day and night wildlife drives are just some of the activities available at the camp. Professional guides who are enthusiastic about the African bush lead guests on these excursions.
Schedule of Events
Campsite Birding
Day and night safaris
Safari Hike
The Park of Ruaha
Ruaha National Park is a hidden treasure that has earned the nickname "Tanzania's best-kept secret." Set in a remote part of Africa, this park provides an authentic taste of the continent's wilds without the usual tourist trappings.
Conservation Trust for Communities and Animals
Chris Fox also manages the Foxes Community & Wildlife conservation trust, an initiative that aims to protect local wildlife and guarantee a reliable water supply. The programme sends anti-poaching units into the Mufindi scarp forests, where they have been trained locally.
Visiting Mwagusi Safari Camp Tanzania
The camp season runs from May 25th to March 31st. It's great for groups of all sizes, including families, couples, and individuals.
Variety of Interesting Things
There is a huge diversity of animals in Ruaha National Park. Spotted hyenas and Roan antelope have both been spotted by tourists. If you want to enjoy the park's beautiful terrain from above, you can go hot air ballooning.
Sightings of Wild Animals
Finally, the African wildness is best experienced at Mwagusi Safari Camp in Tanzania. Every safari fan should go there to experience the special blend of modern conveniences, rustic ambiance, and exciting activities offered there.
Are you prepared to go on a safari that will change your life? Immediately reserve a room at Mwagusi Safari Camp Tanzania.
For more articles related to Tourism in Tanzania, click here!