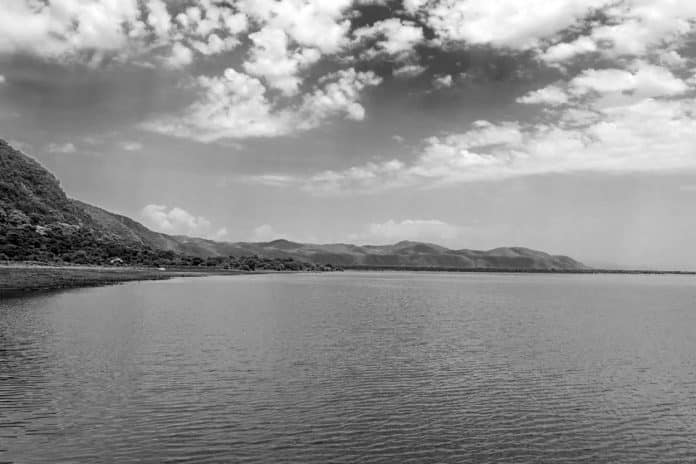 A Detailed Overview of the Lake Manyara
Lake Manyara is a lake in Tanzania; it is the seventh-largest lake in the country in terms of surface area at 180 square miles (470 km2). Lake Manyara is a shallow, alkaline lake in the Natron-Manyara-Balangida section of the East African Rift Valley in the Manyara Region of Tanzania. The lake's northwest quadrant (about 200 km2) is part of the Lake Manyara National Park and is also part of the Lake Manyara Tanzania Biosphere Reserve that UNESCO created in 1981 as part of its Man and Biosphere Programme.
There are contrasting explanations on how Lake Manyara got its name. Manyara may be from the Maasai people word "emanyara," which refers to the pointed, protective enclosure surrounding a family homestead. A possible reference to the 600-metre high rift scarp hems in the lake, like the enclosure around a Maasai family homestead (boma). Another argument is that the Mbugwe people who inhabit the area around the lake may have named the lake based on the Mbugwe term "manyero," which means a place or trough where animals gulp water.
Basin and Hydrology of Lake Manyara
Lake Manyara's catchment area is around 18,372km2 and elevations between 938 metres and 3633 metres above sea level. Lake Manyara is a closed basin without any outflow, wherein evaporation is the only way the lake loses water. Underground springs feed the lake. However, most of the lake's inflow is from rainwater-fed permanent and temporary rivers that drain the surrounding catchment. The depth of the lake, as well as the area it covers, varies significantly. At its peak, during the rainy season, the lake is 40-kilometre wide by 15-kilometre, with a peak depth of 3.7 metres. A bathymetry study conducted in 2010 showed that the lake has an average depth of 0.81 metre and a peak depth of around 1.8 metres. 
During severe dry periods, the lake's surface area shrinks as evaporation occurs, and sometimes the lake dries up completely. Lake Manyara is an alkaline or soda lake with a pH of almost 9.5. The lake is also high in melted salts. The lake becomes increasingly salty in the dry season as salts accumulate due to the evaporation of water. Large areas of mudflats become exposed along the lake's shore during dry spells. These alkaline flats grow into grasslands that attract grazing animals, like large herds of wildebeest, buffalo and zebra. 
A steep rift scarp flanks the lake's western side, the Ngorongoro highlands is located to the lake's north, while a wavy plain with solitary volcanic mountains that give way to a peneplain dots the lake's southeast and east. Several streams, wetlands, smaller lakes and springs, both seasonal and perennial, drain into Lake Manyara. At the northern tip of the saline lake lies Mto wa Mbu town, with its irrigation farming. A groundwater forest that extends between the shore of the lake and the rift scarp lies on its western side. 
The National Park covers most of the forest until the Marang forest. Vast river flood plains in the rift valley located south of Lake Manyara are utilised for irrigation agriculture. Various ethnic groups, depending on their resettlement patterns and historical migration, use the productive and wetter uplands all over the catchment for rain-fed farming. 
Pastoralists, predominantly Maasai, use the drier and less predictable savanna for grazing their livestock. Another famous and large national park, the Tarangire, is located southeast of the lake. In addition, there are many conservation areas all over the lake's catchment as well as game reserves, numerous villages, wildlife management areas, and touristic infrastructures like tented camps, lodges, and roads.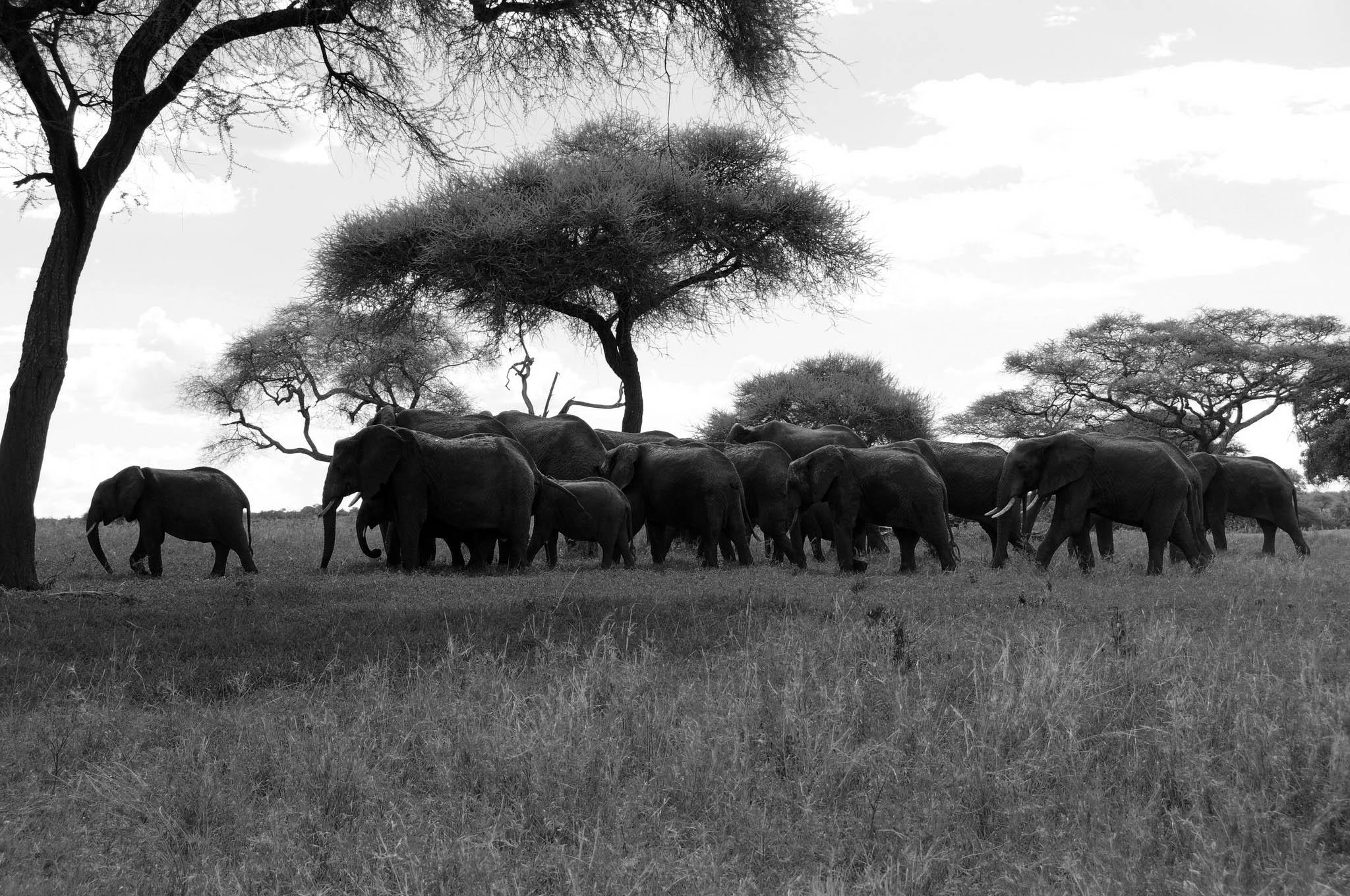 Threats and Protection of Lake Manyara
Lake Manyara is partially preserved within the Lake Manyara National Park and is one of the Tanzanian reserves in the UNESCO Man and Biosphere programme. Due to non-sustainable water and land use, many environmental problems plague the wider Lake Manyara basin's social-ecological system. Over the last 120 years, the lake's sedimentation rates have generally been increasing, with distinct highs in 2010 and the 1960s. A complex interplay between natural rainfall fluctuations and upstream soil erosion after landcover changes is largely responsible for the increased sedimentation rates.
Lake Manyara Animals
Lake Manyara has a large biodiversity. Some lake manyara animals include fish and birds. However, there are also plenty of mammals. In fact, ​​lake manyara national park animals include hippos, girrafes, and impalas.
Perhaps the most popular animals in the area are lake manyara lions, which are known for climbing trees.
Fish Found in Lake Manyara
Tilapia and catfish are the main breeds of fish living in Manyara lake. A small fishery exists; however, fish only tend to be found close to the inflow areas where the concentrations of salt are considerably lower. The lake is home to the Oreochromis amphimelas, a breed in the cichlid family facing extinction. The fish is native to Tanzania. Apart from Lake Manyara, the fish is found in several saline lakes that have closed basins. Exploitation is forbidden in the areas of the lake that fall within the National Park, and the protected park areas are sources of crucial seed stock for replenishing fished populations.
Birds Found at Lake Manyara Surroundings
There are many lake manyara birds, that visit every year. The birds of lake manyara include the Silvery-cheeked hornbill and the Pink-backed pelican. However, the most popular are the flamingos of tanzania lake manyara.
 Lake Manyara National Park is renowned for the congregations of thousands of flamingoes. These lake manyara flamingos eat along the lake's edge during the rainy season. On some occasions during the lake manyara flamingos season, there have been more than an estimated two million individuals of different breeds of water birds. The table below summarizes the most dominant species, according to the Important Bird Areas factsheet on Lake Manyara.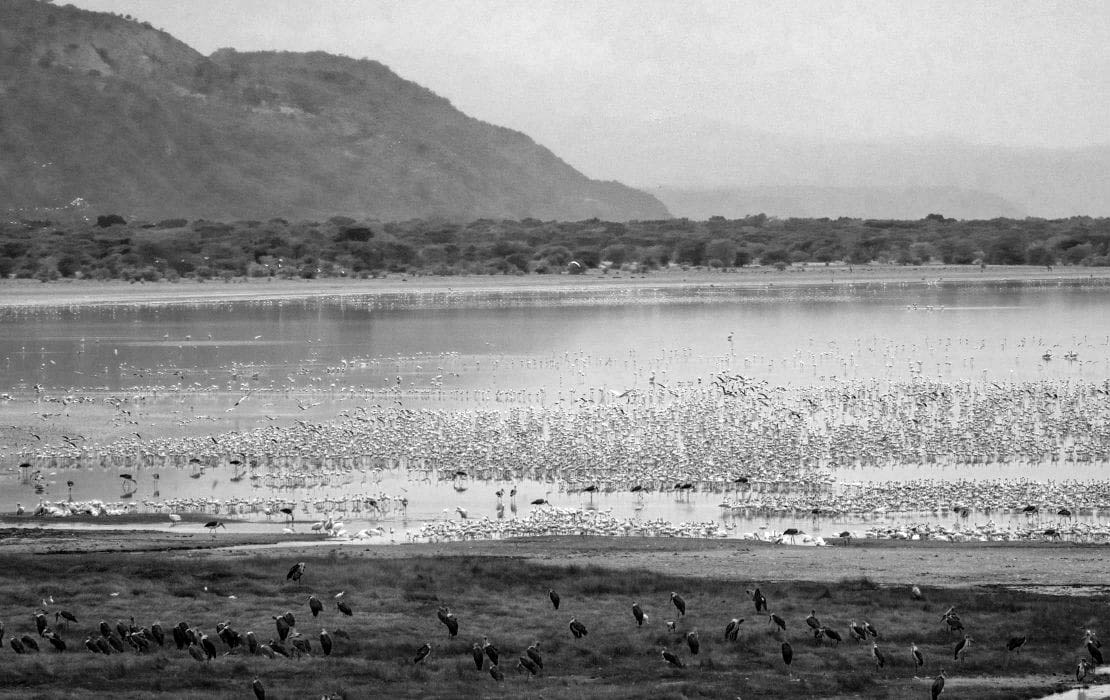 | | | | | |
| --- | --- | --- | --- | --- |
| Lake Manyara Species | Present IUCN Red List Category | Years of Estimate | Season | Estimated population |
| Species group – waterbirds | Not available | 1991 to 1995 | Non-breeding | 1,000,000 to 2,499,999 individuals |
| White-winged Tern (Chlidonias leucopterus) | LC | 1995 | Winter | 3,283 individuals |
| Pied Avocet (Recurvirostra avosetta) | LC | 1995 | Non-breeding | 4,940 individuals |
| Common Gull-billed Tern (Sterna linotica) | NR | 1995 | Winter | 1,566 individuals |
| Little Stint(Calidris minuta) | LC | 1995 | Winter | 78,675 individuals |
| Yellow-billed Stork (Mycteria ibis) | LC | 1995 | Non-breeding | 1,020 individuals |
| Ruff (Calidris pugnax) | LC | 1995 | Winter | 45,486 individuals |
| Marsh Sandpiper (Tringa stagnatilis) | LC | 1995 | Winter | 2,441 individuals |
| Caspian Plover (Charadrius asiaticus) | LC | 1995 | Winter | 3,302 individuals |
| Black-winged Stilt (Himantopus himantopus) | NR | 1995 | Non-breeding | 8,367 individuals |
| Chestnut-banded Plover (Charadrius pallidus) | NT | 1995 | Non-breeding | 619 individuals |
| Northern Shoveler(Spatula clypeata) | LC | 1995 | Winter | 4,650 individuals |
| Lesser Flamingo (Phoeniconaias minor) | NT | 1991 | Non-breeding | 1,900,000 individuals |
| Great White Pelican (Pelecanus onocrotalus) | LC | 1991 | Non-breeding | 200,000 individuals |
| Greater Flamingo (Phoenicopterus roseus) | ELC | — | Non-breeding | 40,000 individuals |
Getting to Lake Manyara Africa
The nearest city is Arusha. If you're planning on traveling from Arusha to lake Manyara, you'll need to fly directly to the lake Manyara airport. There are three airports in Tanzania that offer direct flights to the lake Manyara airstrip.
If you want to travel from Arusha to lake Manyara national park, you can also get there by car. The distance from Arusha to lake Manyara national park is around 114km, an almost two hours drive.
Lake Manyara National Park is an access point to Lake Manyara. It has an entrance gate that also serves as an exit point. The route into the park is a loop that can be travelled in a jeep within a couple of hours. The route goes through marsh, forests and shrublands before reaching the lake's shore. The Rift Valley scarp provides an astonishing backdrop.
The lake manyara national park entrance fee is $59 during high season. During the low season, the lake manyara national park entry fee costs $53.
The Serengeti national park is also close to Lake Manyara. The distance from lake Manyara to Serengeti national park is 121 km, around 2 hours and 30 minutes drive. 
Best Time to Visit Lake Manyara National Park
You can visit Lake Manyara, Africa all year long. However, the best time to visit lake Manyara national park is during the dry season, which is from late June to October. 
However, it is during the wet season, from November to May, that the vegetation is more lush and the waterfalls look better. 
Lake Manyara Accommodation
If you're visiting Lake Manyara, you might look for a lake Manyara hotel.  There are plenty of lake Manyara national park hotels nearby, each offering a unique experience. 
Lake Manyara Serena Lodge
The lake manyara serena safari lodge offers comfortable facilities and unique experiences. You can take a tour to town, ride mountain bikes through the farms, or even around the lake shore. It is one of the best lake Manyara lodge accommodations. 
Lake Manyara Kilimamoja Lodge
One of the best lake Manyara lodges is the lake Manyara Kilimamoja lodge. This one offers hotels, resorts, and even a lake Manyara campsite. 
The lake manyara kilimamoja lodge tanzania has village and nature walks, and they also offer a special showcase of tribal dances and Massai cultural lessons. The lake manyara kilimamoja lodge tripadvisor page has a 5/5 rating, with over 460 positive reviews. 
&beyond Lake Manyara Tree Lodge
The Andbeyond lake Manyara tree lodge tanzania is a popular destination for many tourists. It offers a true wilderness experience with habitats. 
With Andbeyond lake Manyara tree lodge you can enjoy many of the lake Manyara national park activities. You can search for the tree-climbing lions, watch the pink flamingos, and even discover rare nocturnal wildlife. 
And beyond lake Manyara tree lodge is a great option if you wish to experience the natural beauty of Africa. 
Lake Manyara Escarpment Luxury Lodge
The lake Manyara escarpment lodge sits overlooking Lake Manyara. This luxury lodge offers all types of amenities, like a swimming pool and 16 chalets. 
The escarpment lodge lake Manyara hosts plenty of activities like the African safari lake Manyara. 
With the escarpment luxury lodge lake Manyara you can escape the world and explore the wonders of Tanzania. 
Africa Safari Lake Manyara Lodge
This lake Manyara lodge Tanzania is located in Mto wa Mbu, inside a wildlife park. Here you can discover lake Manyara national park while enjoying other amazing activities. 
Their most popular is the Africa safari lake Manyara, which allows you to explore the diverse wildlife of Tanzania. 
Here are other lake Manyara lodge Tanzania options:
lake Manyara Kilimanjaro lodge

lake Manyara hotel Tanzania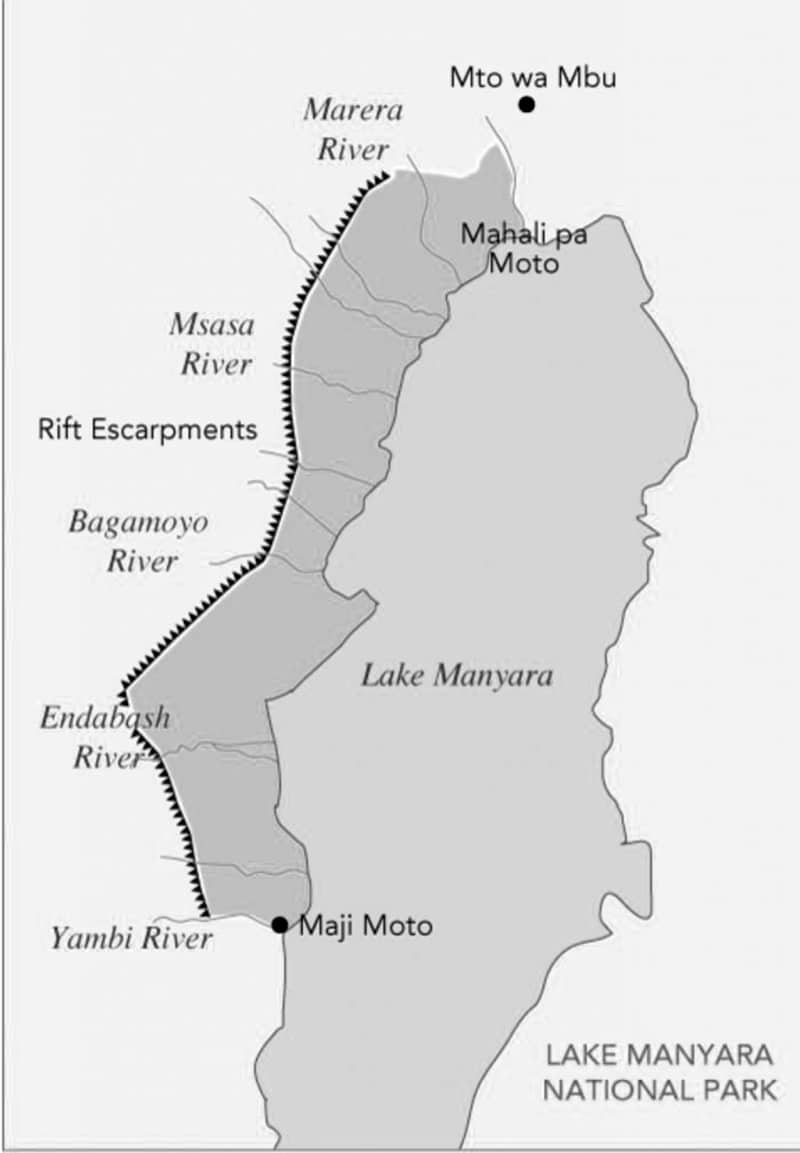 For more articles related to lakes in Tanzania and their inhabitants click here!