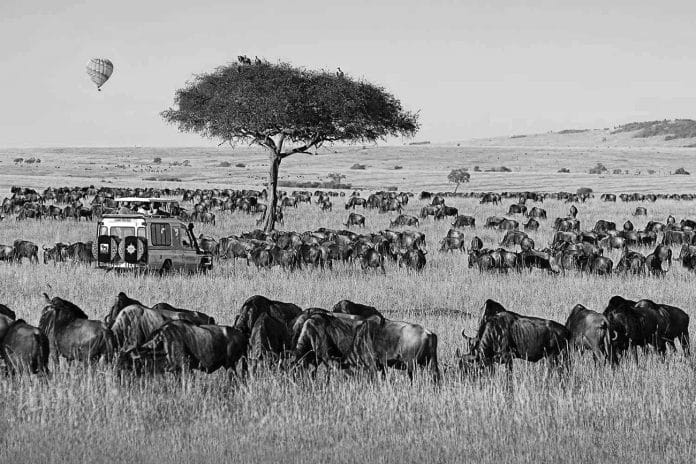 Unraveling Tanzania Safari Packages Prices
‍Tanzania, a country located on the eastern shores of Africa, is well-known for its stunning landscapes, rich wildlife, and diverse cultures. Its vast wilderness and national parks, teeming with exotic animals, make it one of the top destinations for safari adventures. However, planning a safari trip can be a daunting task, especially when it comes to understanding the costs involved. This article aims to demystify Tanzania safari packages prices, providing a comprehensive breakdown of the costs and factors to consider when planning your African adventure.
Overview of Tanzania Safari Packages Prices
Tanzania offers a broad spectrum of safari options, catering to different budgets and preferences. The cost of a safari package in Tanzania can range from as low as $200 per person per day for a basic overland tour to more than $1500 per day for a luxury experience.
However, these prices are not set in stone. They can vary greatly depending on several factors such as the type of safari, duration, seasonality, and even the specific destinations you choose within Tanzania.
Understanding Safari Cost Factors
Understanding the various cost factors can help you plan a safari that fits your budget and preferences. Here are the key elements that influence Tanzania safari packages prices:
Type of Safari
The kind of safari you choose is arguably the most significant determinant of cost. Group safaris are usually more cost-effective, but they offer less flexibility and exclusivity. On the other hand, tailormade private safaris and self-drive safaris can provide more freedom and customization, but at a higher price.
Duration
The length of your safari also plays a crucial role in determining the overall cost. The longer your stay, the higher the total expense will be. However, the daily rate may decrease with longer stays as some costs are spread out over more days.
Seasonality
Just like any other tourist destination, Tanzania has peak and off-peak travel seasons. The high season usually coincides with the best wildlife viewing periods, which are typically the dry months of July to October and December. During these times, prices are generally higher due to increased demand.
Destinations
The specific locations you choose to visit in Tanzania will also affect the cost of your safari. Entry fees to popular parks like the Serengeti National Park and the Ngorongoro Crater are higher than other less-frequented parks.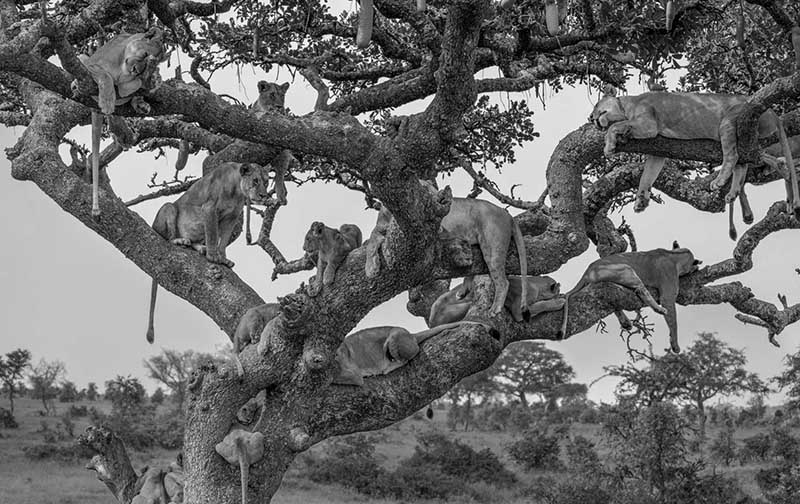 Additional Costs
Don't forget to factor in additional costs such as flights, visas, optional activities, tips, pre- and post-safari accommodation, meals, and drinks, among other things. These can add a significant amount to your overall safari cost.
Breakdown of Tanzania Safaris Costs by Type
To give you a better idea of what to expect in terms of pricing, let's look at the Tanzania safari packages prices based on the type of safari.
Overland Camping Tours
The most budget-friendly option is the Overland Camping Tour, which starts at around $200 per person per day. These tours usually involve traveling by overland truck in a large group and include basic accommodations, most meals, and activities.
Adventure Camping Safaris
A step up from the overland camping tours is the adventure camping safaris, which cost about $285 to $425 per person per day. These offer a more intimate experience with nature, with groups of just seven people camping in dome tents in the bush.
Lodge Safaris
Lodge safaris offer a more comfortable and luxurious safari experience, with prices ranging from $320 to $625 per day. This type of safari includes hotel-style accommodations or luxury tented camps.
Private Safaris
Private safaris provide the highest level of customization and exclusivity. The cost varies based on several factors, including the size of your group, the parks you visit, and the duration of your safari. Prices can start from around $300 per person per day for basic camping accommodations to well over $1000 per day for luxury lodge safaris.
Other Considerations Affecting Tanzania Safari Packages Prices
While understanding the basic costs is essential, there are also other factors to consider when planning your safari.
Flights and Visas
The cost of international flights to Tanzania can be a significant part of your safari budget. The price of flights varies depending on your departure location and the time of year. Additionally, most nationals are required to obtain a tourist visa to enter Tanzania, which costs about $50 for most nationalities and $100 for U.S. citizens.
Optional Activities
Your safari in Tanzania can be enhanced with optional activities such as hot air balloon trips over the Serengeti plains or cultural tours to local Maasai villages. These activities come with additional costs and should be factored into your budget.
Tipping
Tipping is customary in Tanzania for services rendered during your safari. It's recommended to set aside a portion of your budget for tips to your guide, driver, and other staff members.
Pre- and Post-Safari Accommodation
You may need to book accommodation before and after your safari, depending on your flight schedule. The cost of hotels in Tanzania varies greatly, so it's worth researching and booking in advance to get the best deal.
Final Thoughts
Planning a safari in Tanzania is an exciting endeavor. Understanding the various Tanzania safari packages prices and what influences them can help you plan a trip that suits your budget and preferences. Whether you're dreaming of a budget-friendly camping safari or a luxurious private lodge safari, Tanzania offers options for every traveler.
For more articles related to Things to Do in Tanzania (Zanzibar), click here!