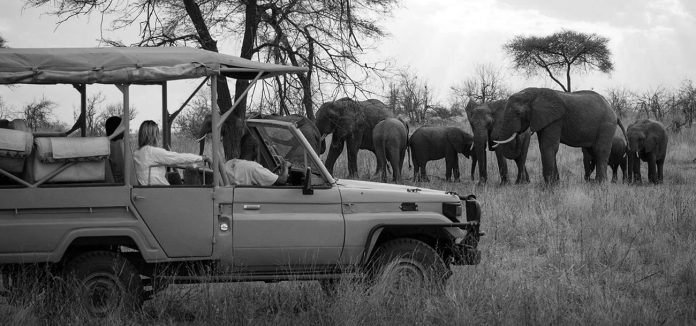 Tanzania Safari Cost
– Ballpark Estimates to Help You Plan
A Quick Dive About An Ideal Cost of a Safari in Tanzania
How Much Does a Safari in Tanzania Cost?
The Tanzania safari costs fall into three categories:
Some of the most renowned national parks, like the Ngorongoro, can be visited for as little as $200 per person daily.

Safaris in well-known national parks, such as the Serengeti, cost about $500 per person daily on a mid-range budget.

Selous, a famous national park, charges $1,500 per person daily for luxury safaris.
Other factors affecting your Safari's cost include how many people you're traveling with, where you're staying, timing, and activities you decide to have.
It's not necessary to get out the calculator just yet, though. As someone who has gone on all three safaris in Tanzania, my best advice is that I can give you a rough estimate of how much your perfect Tanzanian Safari will cost.
Let's get this started.
Frequently Asked Questions about Tanzanian Safari Costs
How Can I Save Money on Vacation in Tanzania?
Safaris in Tanzania might be expensive, but there are ways to save money, such as:
Consider going on a trip in the off-season.

For free nights and activities, keep an eye out for promotional offers.

The cost of the car, the guide, and the cooks can all be split among the travelers.

If you don't want to pay for many flights and visas, stick to one country.

Instead of flying between lodges, take the road.

Avoid paying excessive clothing prices at park and hotel shops by bringing your safari gear.
There are many ways to plan a trip to East Africa on a budget, even if it appears prohibitively expensive.
Here's a breakdown of what the cost of safari in Tanzania is and suggestions for a frugal and opulent trip.
How Long Should I Plan to Spend on a Safari in Tanzania?
I recommend at least four days and no more than seven days for a Tanzanian safari. If you have the money, it is possible to travel on a 14-day safari and see other beautiful sites like Kilimanjaro or Zanzibar.
Remember that the more time you spend in Tanzania, the more money you'll pay. The cost of Tanzania safari additional flights is quickly pushed up. Spending 3–4 days in two campgrounds rather than 1–2 nights in four campgrounds, for example, is more cost-effective and allows for a more relaxing holiday.
Which Tanzania Safari Destination Offers the Most Value for Money?
The Northern Circuit is the best and most affordable option for a Tanzanian safari. Compared to other national parks in Tanzania, these national parks are all within a short driving or flying distance of one other.
The following is an example of a comparison of southern and northern safari routes.
Safari Routes: Northern vs. Southern
Starting in Arusha, at Kilimanjaro International Airport, the northern safari routes often include Tarangire, Ngorongoro Crater, and Serengeti National Park.
Southern safaris departing from Dar es Salaam often include stops in the Selous and Ruaha National Parks. Fewer planes are flying into Julius Nyerere International Airport, making this safari route more expensive.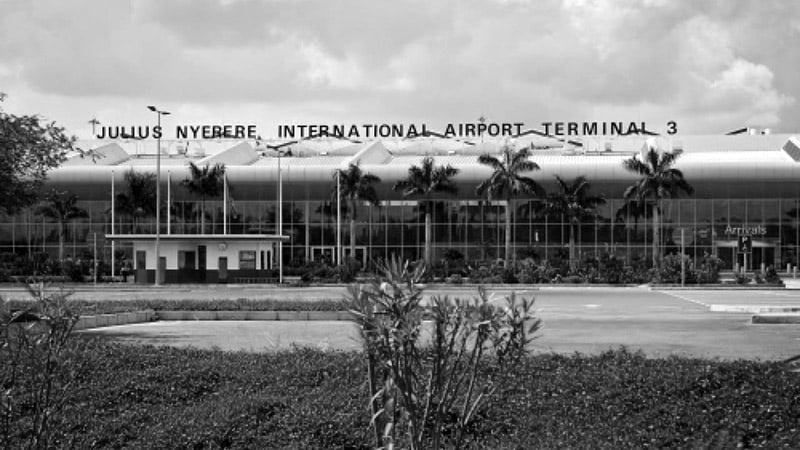 When is the Best Time to Go on a Safari Across Tanzania?
The best time to go on Safari in Tanzania is during the dry season. Because the roads aren't flooded, you'll be able to get around more efficiently, you'll be able to view more wildlife and vegetation, and save on your Tanzania safari cost.
Learn more about Tanzania's best time to visit.
The following spreadsheet provides details about Tanzanian seasons, as well as pricing ranges associated with each:
During Peak Season: From June until October; December (Christmas holidays).
The ideal time of year to see wildlife in its natural habitat. Because of the large number of visitors, hotels must enforce minimum-stay policies.

It's possible to get the most expensive deals. Between December 24 and New Year's Day, Surcharges are common at most properties.
During Shoulder/Mid Season: From January to June.
During calving season, a great time to see wildebeests and other baby animals.

Prices are down by around 20% from what they were at the busiest time of year.
During Low Season: November and March through May.
Because of the heavy rain, parks and reserves are less crowded during these months. It's a great time to watch migratory birds in the wet season.

A few lodging establishments and travel providers have slashed their rates by 30 to 50 percent.
Can a Tanzanian Safari be Planned by Yourself or Through a Travel Agency?
You or a travel agency can organize a safari in Tanzania.
When planning your Safari, there are advantages and downsides depending on whether you are doing it yourself or using a travel agency.
Advantages and Downsides of Your Travel Arrangements Choice 
Safari Booked Individually
Advantages: Having complete control over all travel plans. It is possible to select any activity and save money on third-party costs.
Downsides: This is a time-consuming process that necessitates thorough investigation on an individual basis. Making your reservations could result in additional charges you weren't expecting.
Safari Booked through a Safari Company or an Agent
Advantages: Everything is taken care of in terms of booking and travel. A custom-made safari itinerary based on your interests and desires. In most cases, airfare and additional charges are included in the overall cost of a safari in Tanzania on reservation. Offer special safari deals and perks from time to time.
Downsides: Booking agencies often take a 20% cut of the total cost of the reservation.
What Several Kinds of Safaris Can I Embark On?
Safaris can be organized in various ways, from large group excursions to more intimate individual tours.
A summary of the various safari costs is provided below, whether you're planning your vacation or curious about why safaris are so pricey.
Due to the Northern Circuit Parks' peak season, prices shown here may be only for (July through October). Most safari packages for groups and individuals include park entrance costs, although international flights may be excluded.
What Tour are You Interested In?
In Tanzania, I can't get enough of these seven safaris:
Safari to see chimpanzees in Gombe (2 days).

Game Drive Safari on a Budget in Nyerere, Selous (3 days).

A Tarangire and Ngorongoro camping safari for a large party (4 days).

Safari in the Northern Regions of Tanzania (7 days).

In addition to Mikumi and Selous, the Epic Ruaha Adventure Safari includes (9 days).

Safari in the Serengeti for families in style (departing and returning to Moshi) – (10 days)

Six national parks in Kenya and Tanzania are included in this collection – (12 days)
Additional Tanzania and East Africa safari deals can be found here.
How Much Cost Safari Tanzania Should Travelers Expect?
How Much Does It Cost to Go on a Safari with a Group?
Group safaris typically cost between $200 and $700 per person daily.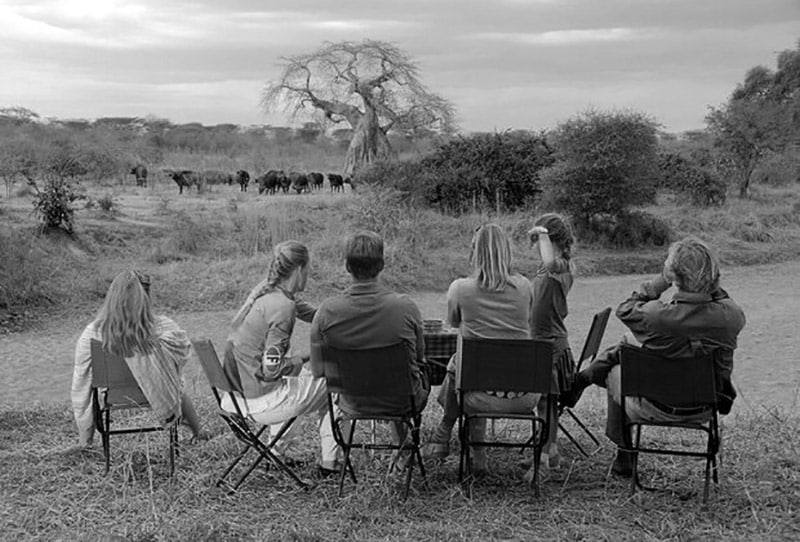 Group tours are the most Tanzania safari cost-effective options and a great way to meet new people because you will be traveling with a group. These tours have fixed itineraries and departure dates, and there is little room for customization, so you should book in advance.
Below is a helpful spreadsheet with additional information on a 5 day safari Tanzania cost for group safari:
Group Safari Categories
The Small-Group Camping Safari: As you move between national parks and private reserves campsites, your safari crew will set up and break down the camp. Includes all meals, camping gear, a four-wheel-drive vehicle, a driver, a guide, and a chef. Unfenced campgrounds in national parks run the risk of animal intrusion.
Group capacity is 2 to 7 persons.

It costs $250 per day for each individual.
The Safari Lodge Group: Only applies to Tanzanian national parks, except Kenya's Masai Mara. Accommodation options include inns, guesthouses, lodges, and even tented campgrounds. A safari vehicle with a pop-up roof, excellent for animal observation and sightseeing, and a driver and guide, are included in the package. Longer or shorter journeys are available at the client's discretion.
Group capacity is 4 to 12 persons.

A daily cost of $350-$625 per individual.
Overland Safari: An enormous truck with bus seats was used for transportation. There are a few routes to Kenya and many more that visit Tanzania's most famous national parks. This package includes everything you'll need to have a great time, from lodging to meals to transportation to the events on the itinerary. Generally speaking, this lasts for six to nine days. Occasionally, additional activities or enhancements can be purchased for an additional fee.
Group capacity is 22-30 persons.

It costs between $200 and $280 a day individually.
How Much Does Tanzania Safari Cost on a Private Expedition?
On average cost of Tanzania safari, a private Tanzania safari cost between $250 to $1,000 per person daily.
The advantage of a private safari is that you have a lot more say in the itinerary. You get to choose the type of lodging and the length of your stay.
Some Luxurious safari packages include extra activities, soft beverages, house wines, and distilled spirits.
The spreadsheet below provides more information on the safari cost in Tanzania of a private safari:
Private Safari Categories
A Private Camping Safari:

An English-speaking guide, a cook, a vehicle, and a driver are all included in the package price.
The capacity is 2 to 7 persons.

It costs $250 per person daily for family and friends. Couples should expect to pay $500 per person daily.
2. Private Safari for Mobile Camps and Lodges: Glamping tent camps, resorts, and motels are included.
The capacity is 2 to 7 and more.

Family members and friends are charged $500 each day. Couples can spend up to $2,000 individually daily.
What Tour are You Looking For?
In Tanzania, I can't get enough of these seven safari tours:
Chimpanze Safari Tours in Gombe (2 days).

Game Drive Safari on a Budget in Nyerere, Selous (3 days).

A Tarangire and Ngorongoro camping safari for a large party (4 days).

Safari in the Northern Regions of Tanzania (7 days).

The Ultimate Ruaha Adventure Safari (Includes Mikumi and Selous Game Reserves) (9 days).
Safari in the Serengeti for families in style (departing and returning to Moshi) (10 days).

Six national parks in Kenya and Tanzania are included in this collection (12 days)
Additional Tanzania and East Africa safari deals can be found here.
How Can I Participate in a Specialty Interest Safari While on Vacation?
In addition to the standard schedule, a unique interest safari allows you to participate in a wide range of specialist activities. Safaris with guides specializing in a particular area of interest can be an excellent option for those looking for a more focused vacation. An individual or a group can partake in a unique interest safari.
Excellent Specialty Safaris for Groups
Join a group of people with a similar passion for birding, photography, or hiking for a safari low cost Tanzania expedition. If you choose, you can also arrange your private Safari at a higher Tanzania safari cost.
Specialty safaris and individual daily safari in Tanzania cost prices can be seen in the spreadsheet below:
Specialized Interest Safari Categories
Taking a Safari by Foot: Specialized hiking tracks and pathways wind their way across Kilimanjaro National Park.
The duration is 1 to 2 days.

A daily cost of $275-$500 per person
2. Bird-watching safaris: Lake Manyara Park is an excellent place for flamingos and other native species.
The duration is 1 to 2 days.

The cost is 570 to 700 dollars per person daily.
3. Safari for Photographs: Wildebeest and predators are observed and tracked during Serengeti National Park's game drives.
The duration is 3 to 4 days.

It costs $700 to $1,200 a day for each person.
4. Chimpanzees Tracking Safari: Chimpanzee tracking and observation in Gombe National Park.
The duration is 3-4 days.

The

safari Tanzania cost

is $820 to $1,300 a day for each individual.
Prices for Visiting National Parks and Wildlife Preserves: Does It Come as Part of the Safari Package?
It is common to pay $50 or more to visit Tanzania's national parks and wildlife preserves. Safari packages often include the Tanzania safari cost of entrance fees, but only for more extended vacations. Only the entrance fee is required if you plan to spend an afternoon or an entire day at a national park.
Park fees are used to fund park conservation management. When planning a multi-day safari in Tanzania, remember those park fees are among the most expensive in Africa.
Tanzania's largest parks charge the following entrance fees:
For Adults:

$60 to $80 for each individual.

For Children under the age of 15 (5-15 years old):

$10 to $20 for each individual.

For Children under the age of 5 (5 years old and younger):

Free
How About Making and Staying in Reservations?
Here are my top seven picks for places to stay when on Safari in Tanzania:
A safari lodge in the Serena Crater of the Ngorongoro Crater (see reviews).

The Baobab Camp at Tarangire.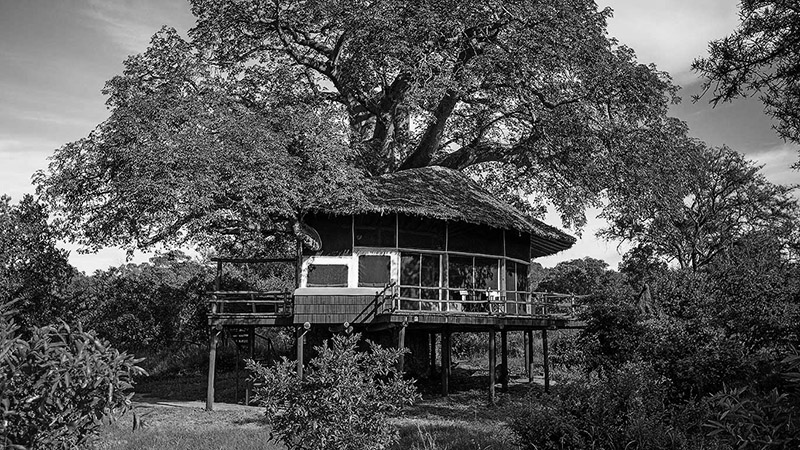 Luxury camping in the Ole Serai of the Serengeti.

The Lake Manyara Lodges of Kilimamoja (see reviews).
Safari Lodge in the Serengeti, Selous Africa (around the airstrip and Mtemere main gate)
A hotel overlooking the Sunset Vistas (in Kigoma and close to Gombe)

Camp Mawe in the Serengeti
Other Safari lodgings can be found across northern Tanzania.
How Much Does It Cost to Stay in Safari Lodgings?
Simple tents to five-star hotels can be found in the $50 to $2,000 per person per day price range for safari accommodation.
In Tanzania, you can find out more about hotel rates and features.
Be advised that the price of a night's stay in a national park will typically include a $25-$50 daily concession fee. The vehicle fee for wildlife safaris in the Ngorongoro Crater is $295.
Use this handy spreadsheet to see how much different types of lodgings is on average safari cost Tanzania per person each night:
Categories of Accommodation Camping Rates
Campsites Camping:

You often bring your camping gear and cook food.
Costs $50 daily for each individual.
2. B&Bs Hostels: In hostels, you share a bed, bathroom, and kitchen. There is a mix of shared and private restrooms and dining facilities in B&Bs, emphasizing private rooms.
Costs $75-$300 per person daily.
3. Mobile Camp Inns (3-4 stars): Camps on the Road. Individuals and groups can use the lodge's private sleeping, restroom, and dining areas, which all come with free WiFi. All meals are included in the price of a tent pavilion for sleeping and dining at mobile campgrounds.
Every day individually spends between $300 and $500.
4. Luxurious Tented Camps: Individuals and groups can stay in luxurious tent pavilions with attached bathrooms and kitchens. Free WiFi is usually available. Tourists can hire a personal chef and guide to accompany them on safaris and tours.
A daily cost of $600-$1,400 per person.
5. Variety of Inns and Lavish camps (5 stars): In-room dining and free WiFi are standard amenities in many of the hotel's pricier suites. With a private car, driver, and porters, you'll be able to go on safaris and travel of your own accord. Premium amenities such as pools, spas, and business centers are included.
A daily cost of $800-$1500 individually.
To avoid unpleasant surprises, it's essential to know that most hotels that provide laundry services charge an additional price for each item.
Hire of Vehicles and Drivers for Safaris – What are the Rates?
Hiring safari vehicles and drivers costs between $100 and $200 daily. Whether you travel alone or with a guide, the price of this driving Safari might vary considerably.
Driving an off-road vehicle over unpaved roads is essential to the safari experience. The Tanzania safari cost per day of renting a standard 4×4, which is required to enter the park, is as follows:
Drive yourself – $120.

$150 if a driver is included.

The entire cost, including gas and a driver, is $180.
What is the Cost of Safari Food and Drink?
There will be a difference between $10 and $20 a day in the Tanzania safari cost of food and drink if they are not included in your safari package. However, this rule has several exceptions, such as alcoholic beverages and Western-style meals priced at $50 or more.
Optional Safari Activities May Cost Extra Money
The cheapest optional activities on Tanzania safari tours cost at around $25, while the most expensive activities cost over $500.
There is a lot to do and see in Tanzania. You can take a break from wildlife drives by participating in various excursions and activities that allow you to see the country in a new light.
From the least expensive to the most expensive, here are some of these unique activities' prices (per person):
$25 for a safari walking tour guide.

Excursions to the Masai Village: $30-$40

Ngorongoro region coffee plantation visits cost $50.

Evening safaris cost $175.

$250 for a full-day kayak and hiking trip to Lake Chala.

Balloon rides cost between $500 and $600.
Going on a Safari, How Much Money Should I Bring?
You should have up to $1,000 in cash after booking all of your appointments well before your arrival date. Spending between $80 and $100 daily on an average cost of safari in Tanzania for a week is not out of the question.
The signal for card machines is notoriously unreliable. Even though most shops accept credit cards, you should still bring cash for small purchases like souvenirs, tips, and other small transactions to cater to your Tanzania safari cost effortlessly.
I recommend transferring your money into Tanzanian Shillings before and during your vacation, even if most premium shops accept USD.
Should I Provide Tips to My Drivers and Porters on My Safari?
Absolutely. Tipping is customary in Tanzania for safari guides who go above and beyond their duties. Tipping porters, on the other hand, is entirely up to you. A good rule of thumb is as follows:
Porters – ten dollars (once-off).

Staff in a hotel or lodge – $10 (once-off).

$15 per group per day for drivers and camp cooks.

Guides on safaris – $20 a day.
Visa Cost for Visiting Tanzania on Safari?
Between $50 and $100, you can apply for a Tanzania visa online or when you arrive at the airport.
A Tanzanian visa is suitable for both Zanzibar and Tanzania, but Kenyan visa access is necessary for entry to that country from Zanzibar.
What is the Cost of Safari Trip Insurance?
Travel insurance is included at about $80 for two weeks of coverage in most safari packages. Insurance for your trip is a must. In addition to medical emergencies like illness and injury, your policy should include flight cancellations and theft coverage.
Conclusion
Even though I threw multiple figures at you, you did an outstanding job! You now have all the average cost safari Tanzania information you need to put together the most memorable and budget-friendly Tanzanian Safari.
For more articles related to Things to Do in Tanzania (Zanzibar), click here!