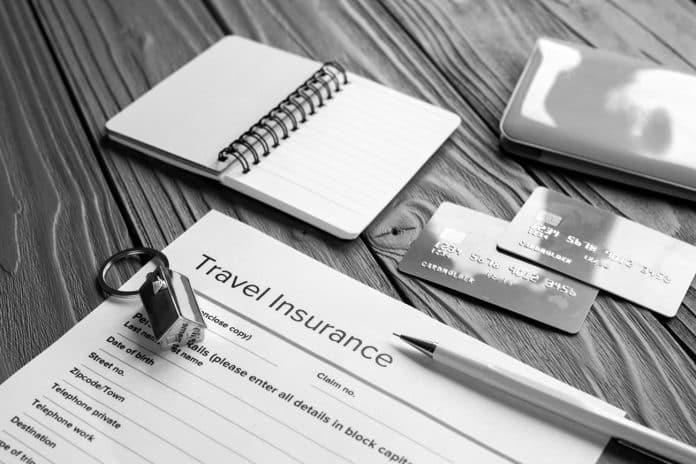 Essential Information on Kilimanjaro Travel Insurance
: What You Need to Know
Wondering You May Need Insurance for Climbing Mount Kilimanjaro?
"Before initiating your ascent of Mount Kilimanjaro, purchase your best Kilimanjaro travel insurance for hiking to secure your complete safety and save money."
We will be discussing how this insurance protects climbers from unanticipated costs, theft, and damage. What are the benefits? How much does it cost to get from various companies? The advantages? Which of the insurance is the best?
Mount Kilimanjaro Travel Insurance for Hiking
For those who plan on climbing Mount Kilimanjaro, the best travel insurance for climbing kilimanjaro is necessary. You must make sure that your travel insurance includes coverage for hiking at high altitudes.
Walking up to 2,500 meters is usually covered by most insurance policies.
Travel insurance is a necessity for all hikers, regardless of skill level, before embarking on a journey to the top of Africa's highest mountain.
What Is Included with Kilimanjaro Travel Insurance?
Travel Insurance for climbing Mount Kilimanjaro must cover the following expenses:
A chopper evacuation is required when needed.
If an accident, illness, or disease forces you to miss your trip, the insurance should pay the cost of returning home.
Your insurance should cover travel risks, such as lost or delayed luggage, for both solo and group climbs of Mount Kilimanjaro.
What Is Kilimanjaro Climbing Insurance, And Is It Necessary?
It would be an incredible experience to scale the heights of Mount Kilimanjaro. Before embarking on your Kilimanjaro climb, here are some travel insurance tips for Kilimanjaro climbers to keep in mind.
Travel Insurance is Required Because of Kilimanjaro Hiking at High Altitudes
The inability to adapt to the lower oxygen levels at higher altitudes causes Kilimanjaro Altitude Sickness.
The vast majority of altitude sickness instances are mild, yet they can be fatal.
Shortness of breath, nausea and inability to exercise are all symptoms that will begin to develop within a few hours after arriving at a high-altitude location.
There will be times when you'll need to be transferred to a lower elevation so that your body can adjust. Having extra time to get used to the altitude will allow you to spend more time sleeping at lower altitudes and on the slopes with Jerry Tanzania Tours' longer itinerary.
If you have any pre-existing health issues, it is essential to see a doctor before booking a vacation.
It is possible to avoid the onset of acute mountain sickness on Mount Kilimanjaro by following various precautions.
But, having Travel Insurance for hiking Kilimanjaro, the process will be much smoother.
Having Kilimanjaro Travel Insurance gives you the peace of mind that your tour operator will secure your total safety if you suffer from severe altitude sickness and need to be evacuated by helicopter.
Kilimanjaro Travel Insurance for Kilimanjaro Hiking Accidents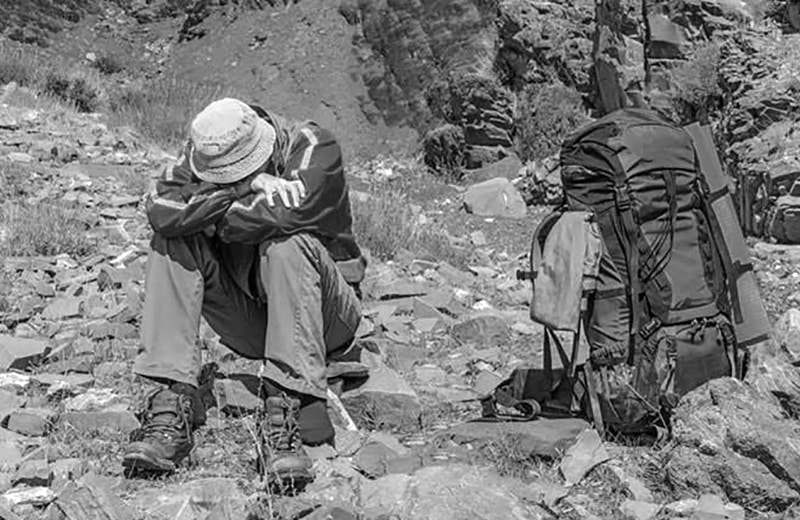 Acute Mountain Sickness is covered under the Kilimanjaro Insurance policy.
Climbing Mount Kilimanjaro also raises the specter of mishaps like falls, rock slides, and health problems like heart disease.
Determining which insurance policy covers the costs of evacuation and hospitalization in an accident on the mountain is essential.
Kilimanjaro Off-Mountain Sickness Insurance
Yellow fever and malaria are also a concern on Kilimanjaro because of the mountain's regional characteristics.
Your Kilimanjaro travel insurance may cover non-mountain ailments; check with your provider to be sure.
Yellow fever and malaria vaccinations are suggested before visiting Kilimanjaro or Tanzania.
You don't have to worry about insects on Kilimanjaro because none are above 1,800 meters.
Kilimanjaro Travel Insurance Against Theft and Loss
Tanzania is not an outlier when it comes to this global problem.
Some petty thieves, such as pickpockets, may represent a severe hazard.
As a result, it's important to double-check your Kilimanjaro travel insurance policy's theft coverage.
You should be covered for theft by your

Kilimanjaro travel insurance for high altitude trekking

if you're bringing hiking poles, sleeping bags, binoculars, cameras, and expensive clothing.
When traveling abroad, it's best to leave your jewelry at home and carry a little lock for your bags and luggage.
Protecting Your Money With Kilimanjaro Travel Insurance
You may rest assured that the travel insurance Kilimanjaro trek that we recommend will take care of all of the details of your trip.
Before acquiring a travel insurance policy, it is vital to check its inclusions for mountaineering to ensure you are covered.
Mountaineering coverage can be provided by riders in dangerous sports, although it is limited to 4,500 meters in elevation.
However, at 5,895 meters, Kilimanjaro is the tallest mountain in Africa. It is also imperative that your insurance policy includes coverage up to 6,000 feet above sea level and helicopter rescue.
An emergency on the summit of Kilimanjaro could cost you a lot of money if you don't have the proper travel insurance.
Travel insurance for hiking Kilimanjaro

should also include coverage for medical expenditures and evacuations in an emergency.
Insurance for Kilimanjaro's Safety Coverage
Is it safe to climb Kilimanjaro?
Yes! If you follow and implement the necessary precautions. The first focus of any insurance policy should always be safety. All of the following coverages should be included in your Mount Kilimanjaro Travel Insurance:
Emergency medical and dental care; primary coverage; medical evacuation and repatriation; pre existing conditions covered for twenty-one days of 1st payment. Life insurance; air ADD; expedition revocation; travel interruption; terrorism; monetary defaulting of the excursion operator for 14 days; hurricanes and climate; trip delay; missed linkage; luggage and unique items loss; luggage delay.
Your Kilimanjaro travel company should also provide you with round-the-clock help.
After purchasing, there should be a 15-day money-back guarantee.
Additionally, the policy should cover License returns in cases where acquired licenses are not used.
A deduction is not permitted; check to discover if the policy covers work-related cancellations and layoffs.
Your travel insurance should cover high-altitude hikes and risky sports.
In an emergency, you should not have to worry about whether or not you need travel insurance for climbing Mount Kilimanjaro. Plan with us today!
Which Insurance Firms Provide the Best in Terms of Kilimanjaro Travel Insurance Coverage?
Kilimanjaro insurance is available from a wide range of insurance providers, some of which are listed below:
Sample Kilimanjaro Travel Insurance providers and associated cost
The Big Cats cover insurance from; $30 to $47

The True Traveler covers: between $360 $480   

For "world nomads,"it's between $65 to $105 

The Dog Tag covers from $190 to $350 

While Insure and Go covers insurance from $40 to $85 

And lastly, with American Express, you can cover your insurance from $50 to $100.
Above are Kilimanjaro Climbing Costs Estimated by Kilimanjaro Travel Insurance Companies. Numerous factors influence the overall cost, including:
The starting spot of the journey.
The aim and terminus of the journey.
Your age before embarking on the journey.
Tourists' tally (no of people you are traveling with).
Type of insurance you need, either Basic, Standard, or Premium.
Kilimanjaro travel insurance coverage can be purchased from any company on the above list.
Disclaimer: Unitedrepublicoftanzania.com is not responsible for those companies' insurance policies featured in this articles, and the figures in the table are approximations.
Travel Insurance for Kilimanjaro Provides What Benefits?
Climbers can expect the following features from most Kilimanjaro travel insurance policies:
Kilimanjaro Expedition Cancellation
A group tour of Mount Kilimanjaro that was supposed to take place has been canceled due to lack of participation. In such a situation, what should one do? If you didn't have cancellation insurance, imagine the financial damage you'd suffer. Such situations necessitate the purchase of a Kilimanjaro travel and rescue insurance.
When Kilimanjaro Expedition is Halted
Should an unexpected incident, such as a change in plans, flight cancellation, or trip delay or postponement cause your vacation to be disrupted, you'll need travel insurance to pay the additional costs.
Itinerary Delays for Kilimanjaro
Imagine that you purchased your plane tickets before your departure date, but your trip was canceled for undisclosed reasons. When your flight is canceled, what do you do? It's possible not to get a refund even if you canceled the night before. For this reason, you are better protected if you have travel insurance for Kilimanjaro climb.
There Have Been Several Incidents of Death and Injury on Kilimanjaro
Mount Kilimanjaro Climbing Tours are responsible for three to ten deaths every year. We are not implying that you'll do so. However, climbing Mount Kilimanjaro is a risky endeavor. Therefore, including accidental death and dismemberment coverage in your travel insurance policy is necessary.
Medical Costs and Kilimanjaro Emergency Evacuation
The following are some of the benefits of purchasing a Kilimanjaro travel insurance that entail this category:
Expenses for Medical Care Resulting from an Injury or a Condition.
In the event of an emergency evacuation or return.
Emergencies in the dental field.
When there are already pre existing health issues.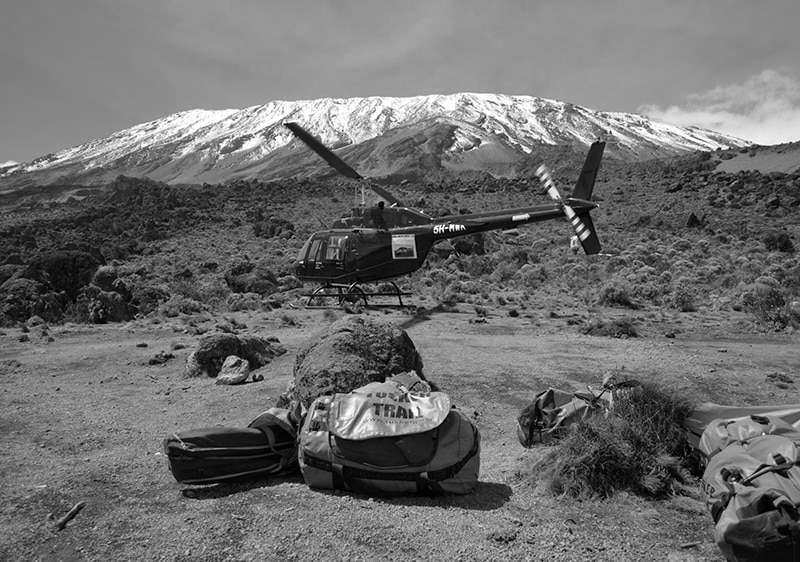 Kilimanjaro's Outdoor Activities and Sports Escapades
Extreme sports like climbing Mount Kilimanjaro fall under this category. Additional Kilimanjaro travel insurance covers are available as follows:
Emergency for Non-Medical Evacuation.
Personal Effects and Luggage.
Combined Allowable Capacity.
Hold-up of Travel Expenses.
Rental automobile impairment, for instance.
When it comes to Kilimanjaro Insurance, How Much Coverage is Available?
Let's look at Big Cat, World Nomads, True Traveller, Insure and Go, and Dog Tag coverage plans to get an idea (Please reach out directly to the provider for the current quotations, this may be outdated from the time it was posted on our website).
The Big Cat
Kilimanjaro Travel Insurance Coverage Detail and Amount in Euros
Extra Protection: 50 to 150.
Healthcare costs between Two million to ten million.
Repatriation costs are pegged at between Two million to ten million.
Luggage ranging from 1,000 to 2,000.
Canceled packages up to 5,000.
Individual disservice: between 10,000 and 25,000.
One to two million in personal liability.
Dental Emergency up to 350.
Legal fees range from 7,500 to 1,500.
Things You'll Need for Winter Sports are unknown.
Delayed arrival and departure up to 100 each.
Airline failures amount up to 2000.
Visas and Passports: between 150 and 300.
Missed Itinerary Connection is unknown.
The maximum possible journey covered is 24 months.
Insure & Go
Kilimanjaro Travel Insurance Coverage Detail and Amount in Euros
Luggage ranging from 1,000 to 2,000.
Extra Protection: 60 to 100.
Canceled packages between 1000 and up to 5,000.
A doctor's note (med declaration) is unknown.
Cruise insurance cover is unknown.
Healthcare costs between five million to ten million.
Repatriation costs are pegged at between five million to ten million.
One to two million in personal liability.
Individual disservice: between 10,000 and 20,000.
Legal fees range from 10 to 15,000.
Curtailment between 1000 up to 5,000.
Missed Itinerary Connection is unknown, also known as SAFI, an acronym for Scheduled arrival failure.
Delayed departure between 200 up to 450.
The maximum possible journey covered is 365 days, but it can only cover 31 days if aged 66 and above.
The True Traveler
Kilimanjaro Travel Insurance Coverage Detail and Amount in Euros
Healthcare costs covered are ten million.
Items of Luggage covered are available as an option for 2,500.
Canceled packages for 7,500.
Individual disservice for two million.
Disability from an accident: 25,000
Repatriation costs are pegged at ten million.
Search, and rescue is pegged at 25,000.
Legal fees for this case are pegged at 25,000.
Curtailments covered up to 7,500.
Cost of the trip delay: 140.
Trip cancellation amounts to up to 7,500 covered.
Missed departure connection for 1,000.
Personal funds cover is optional and pegged at 500.
The passport cover is optional and pegged at 500.
There is, in fact, an add-on available.
Unrestrained house visits.
And finally, FFP is pegged at 5000.
The World Nomads
Coverage Detail and Amount in United State Dollars
Expenses for Accident and Illness Treatment: $100,000.
Emergency evacuation between $300,000 and $500,000.
Estimated cost of returning ones remains: $300,000 to $500,000.
Refunds for trip cancellation: $2,500 up to $10,000.
Interruption on a trip between $2,500 to $10,000.
Delay on a trip $500 between 500 to $1,500.
Luggage and Personal Effects can cost up to $1,000 to $3,000.
In the event of a luggage delay, the cost is pegged at $750 for outward journeys only.
If coverage is allowed, $35,000 for damage to a rental car.
Unanticipated Dismemberment &Death between $5,000 to $10,000.
Unlimited globals and general 24-Hour assistance service.
In total, it's between $69.62 to $112.13
The Dog Tag
Kilimanjaro Travel Insurance Coverage Detail and Amount in Euros
Before travel policy: $500 to $5,000.
Difficulties in Departure: Unkown.
Emergency and Illness Treatment: 3,000,000 to 10,000,000 for clients needing immediate attention.
If you must depart early: between 500 and 5,000.
Personal belongings cover between 200 to 2,000.
Passport and financial cover: 200.
Robbery and Theft: Unknown.
Individual disservice for two million.
Unanticipated Dismemberment & Death: 10,000.
Advice from an Attorney: Unknown.
A disaster caused by nature: Unknown.
Veterinary Care for Animals: Unknown.
Retraction services: Unknown
The extension of a golf course: Unknown.
Business Development: Unknown.
Enhancement of Winter Sporting Activities: Unknown.
Extension of Scuba Diving: Unknown.
Frequent Kilimanjaro Travel Insurance Questions and Answers You Might Need:
Jerry Tanzania Tours Offers The Real Deal On Mount Kilimanjaro Tours. We've collated a collection of frequently asked questions concerning the Kilimanjaro Climbing Program and general mountain climbing on Mount Kilimanjaro for your convenience.
Question One – Is Travel Insurance Necessary Before Climbing Kilimanjaro a Good Idea?
Yes! The high altitudes of Mount Kilimanjaro need the purchase of Kilimanjaro Travel Insurance, which is recommended for climbers of the summit. In the event of a medical emergency, we strongly recommend that you purchase travel insurance that covers you up to 6,000 meters in altitude and covers the costs of evacuating you from Mount Kilimanjaro travel insurance.
Question Two – To climb Mount Kilimanjaro, what kind of Kilimanjaro travel insurance do I need?
All climbs up to 6,000 meters in height must be covered by your Kilimanjaro travel insurance policy. Additionally, it should protect you from the "typical"travel hazards, such as delayed luggage and the loss of personal belongings, which are covered. World Nomads, Big Cat, True Traveller, and American Express are just a few companies that provide Kilimanjaro Travel Insurance, etc.
Question Three – What Are the Advantages of Travel Insurance for climbing Kilimanjaro?
Unexpected medical bills, extended hotel stays, lost luggage, and passport theft are just a few of the many issues that Kilimanjaro travel insurance can help you with. It also covers the evacuation of stranded travelers.
Question Four – Choosing a Kilimanjaro Travel Insurance Company: Which One Is Best?
Several companies offer Kilimanjaro travel insurance, and we suggest looking into them all.
A Guide to Climbing Mount Kilimanjaro
In conclusion, these are a few of the most important things you need to know before embarking on your travel insurance for climbing mt Kilimanjaro adventure. 
For more articles related to Things to Do in Tanzania (Zanzibar), click here!