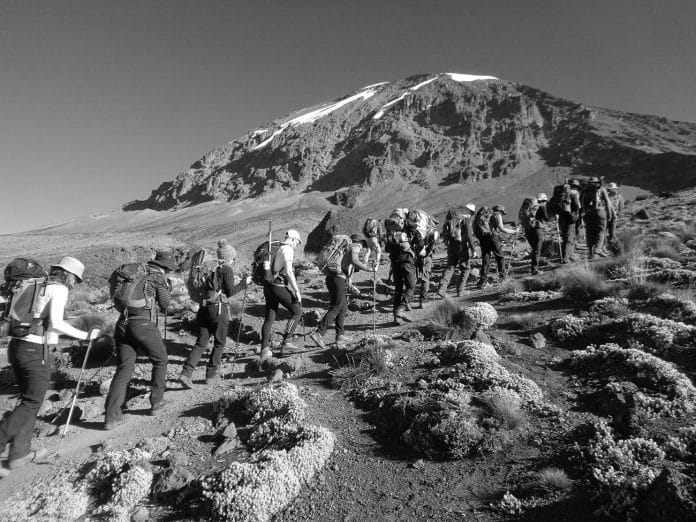 Frequently Asked Questions About Climbing Mount Kilimanjaro
A-Z of Climbing Mount Kilimanjaro
We've had to deal with many questions about Kilimanjaro for the past several years, and here are the most frequented questions and answers concerning one of the world's most popular hiking trails that have been assembled.
1) I want to know how long it will take me to climb Kilimanjaro?
Travelers from the United States and Europe should allow eight days, but some may need more time. To maximize your time, we can customize your itinerary or route. Some individuals may choose to go hiking around Mount Meru, located nearby. A wildlife safari can be added to any mountain's main paths if you have more than eight or nine days to spare.
2) When is the best time of year to attempt climbing Mount Kilimanjaro?
Climbing is possible all year round. Lower elevations have the most rain in April, May, and November, with March and June serving as transitional months. The driest and coldest months are August and September. Climbing is best in January, February, July, August, and September.
3) How many miles a day do I hike?
We use walking hours, not distances, to calculate the length of each day. Breakfast is served at 6:30 a.m., and departure is at 7 a.m., except for the summit day. In the morning, you'll walk for four to five hours before stopping for lunch, after which you'll walk for another hour or so. This period will be brief and uncomplicated, but you should proceed with cautions available.
4) Why do we climb to the top of the mountain in the early morning hours?
It's common for ascents between 11 p.m. and midnight, depending on the group's perceived fitness level and weather conditions, but early in the morning is the best time to visit Tanzania and climb a mountain peak because the weather is cool but quite clearer. At dawn, cloudy weather at the summit is rare, and the best view is at that time.
Alternatively, if you depart early in the morning, it may be highly windy, making the climb more difficult. You should start early and walk slowly on the ascent day because it is lengthy. Ascent and descent from the summit can take as long as 15 hours.
5) How much weight would I carry, and where might I store additional luggage?
Only a daypack of two to four kilograms is required for climbing mount Kilimanjaro some people choose to carry more or less than that. A porter will carry your gear considerably up to twelve kilograms to the trailhead for you in a waterproof bag. Additional pieces of luggage can be left behind in Arusha if you don't plan on using any of your belongings during the climb.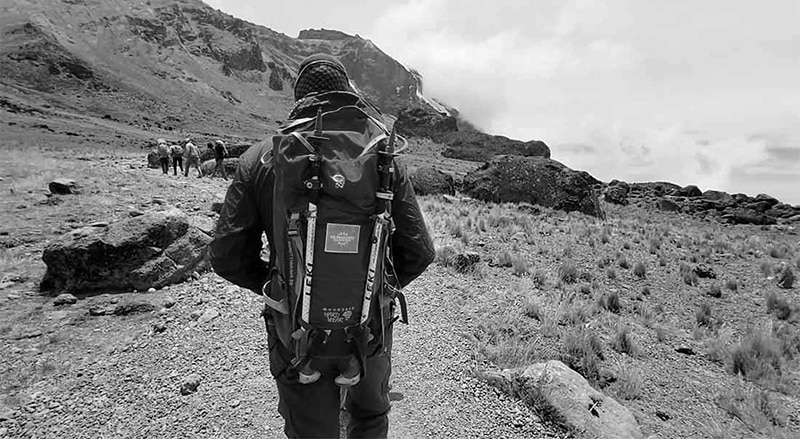 6) Who are my climbing companions?
There is a usual ratio of three to four local employees to each climb, but smaller groups can have four or five. Your companions comprise a guide or guides who know English, a skillful cook, and porters who carry the luggage are all common members of the crew. We strongly recommend that you stay in the know with your guiding staffers. They are natives who grew up around the mountain and are reliable and trustworthy. Several have climbed the peak hundreds of times or more.
7) What's included in the admission fee; what do I need to bring?
Everything from tents and camping gear to food and utensils and leadership is provided by the organizers. Personal clothing, a duffel, and a day pack are all that you need to bring along for climbing mount Kilimanjaro. You can rent a hiking pole. As part of our pre-departure kit, all climbers receive a packing list:
One mountaineering-specific sleeping bag (usually a below 10-degree rating or better is recommended).

Two to three liters of drinking water bottle/ container (preferably a strapping plastic or steel).

One rechargeable flashlight with extra and replaceable batteries.

Trekking boots that are well-cushioned.

One handy towel.

Two thick thermal sock pairs and a variety of regular sock pairs.

You will also need two polar fleece jackets.

One long-sleeved down or windbreaker jacket (although a down coat is unnecessary if you have good fleece jackets).

Underwear with a heating element (i.e., thermal vest and long johns).

You would need two sets of trekking pants.

One water-resistant outer layer/ jacket.

One pair of water-resistant pants.

One ski mask or balaclava is required for each person participating.

A sun hat and a couple of sunglasses.
8) What kind of tents can I expect to sleep in when camping, and how are the cottages along the Marangu Route?
Your tents are equipped with mountain-inspired designs, a double-wall edifice, mosquito netting, and a water-resistant floor; the three-person tents can comfortably accommodate two persons. The tents are set up and packed away by the porters. Tall people can stretch out comfortably within the tent, as can all of your gear. There is enough room for four bunks against the A-frame cubicle walls in the cottages/ huts on the Marangu Route. Storage of equipment takes place on the floor. Outside of the bungalows, there are shared restrooms and toilets.
9) What to know about the food?
You'll find everything from tea and coffee to milk to eggs and bread on the climbing mount Kilimanjaro breakfast menu. There will be a picnic on the first day and a hot lunch on the following days, including a variety of hot foods like soups and bread and cold options like salad and cookies. Soups, pasta or rice, meat, sweets, and hot beverages are all part of the meal.
10) Is the water safe to drink, and is there enough for everyone to use?
Drinkable water will be available at all times during the tour. We recommend that you carry two bottles of water and water purification pills to guarantee that your system functions regularly (you can buy these pills in Arusha).
11) What happens if certain party members are obliged to return before the summit is completed?
Nobody has to keep going. As long as there are enough staff members, the group can be split into smaller groups and reassembled at camp whenever necessary. The majority of visitors can reach the top campsite with little trouble. Suppose some of the party members are unable or unable to finish climbing mount Kilimanjaro, they can either wait for the remainder of their group to return or descend with a guide on the same route or a different path to the downhill route, depending on their personal preference.
12) Is climbing Mount Kilimanjaro harmful to one's health?
You must be in top physical and mental shape when you arrive. It is possible that a mild cold or other respiratory infection could worsen dramatically during the trek. A mosquito bite is extremely rare, and malaria is eliminated on the mountain.
13) In an emergency, what resources are available to help those in need?
Our guides are certified in CPR, and we always have first aid equipment on hand. Kilimanjaro National Park is prepared with a rescue team in the event of an emergency, although serious injuries are quite rare.
14) Are bottled oxygen supplies available during the ascent?
The cost of bottled oxygen is not included in the trip ticket and is not delivered regularly while climbing mount Kilimanjaro. Severe altitude sickness can be treated with a rapid descent, which is always an option on Mount Kilimanjaro. Climbers rarely, if ever, bring oxygen up the mountain. If your guide deems that you are experiencing severe symptoms of altitude sickness, you will not be allowed to attempt the final ascent. Climbers who have not yet acclimatized to the mountain's altitude should not rely on oxygen as a supplement.
15) Do I need to get any vaccinations before attempting a hike?
Seek advice from your doctor and the CDC for the most up-to-date recommendations. You do not need any documents to enter Tanzania from the US or Europe or re-enter the US or Europe. If you're taking a road trip from a country where yellow fever is endemic, you'll need proof of vaccination.
16) Do I need a visa to travel to this country?
Yes, you can pick it up ahead of time or appearance at the Tanzanian airport.
17) Why is it possible to get lower prices for climbing mount Kilimanjaro?
Meals, off-mountain housing, porter and guide wages, tents, and transportation to the mountain are the key cost differences.
Savannah Explorers' goal is to provide the greatest quality of food, guide services, equipment, tents and gear, pre and post-climb lodgings, a complete professional pre-climb orientation, insurance for all employees, and park permits inclusion.
Food is scarce and frequently provided by frying on some of the cheapest trips. Many businesses here find it difficult to hire the best employees because they want guides and porters to get a portion of their income from tips. Sometimes they don't have enough winter clothing for their employees. Tents here are often ripped or filthy because of the mountain's severe effects on their materials.
Rather than delivering the cheapest trip, our goal is for you to optimize your chances of reaching the peak and having a great time with a highly qualified and well-remunerated team.
If you have any questions, concerns, or requests, please don't hesitate to contact the Savannah Explorers office or your guide.
For more articles related to Things to Do in Tanzania (Zanzibar), click here!