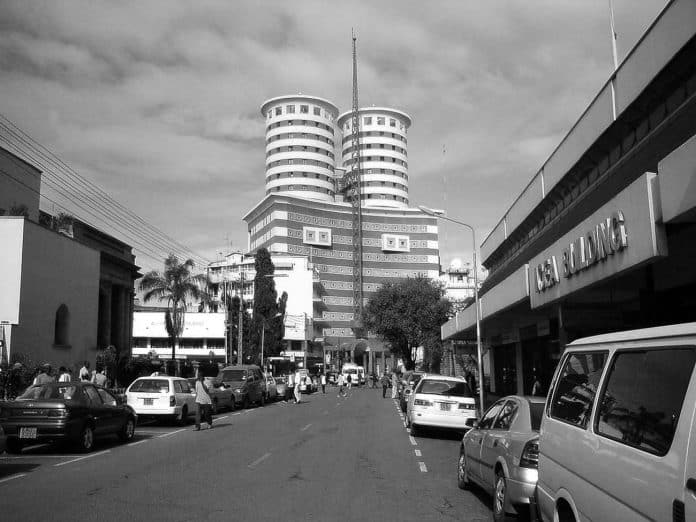 Mwananchi Communications Limited Snapshot – Location, History, Newspapers and More
Mwananchi Communications Limited is a Tanzania-based company. The company is involved in both digital and print media and publishes Tanzania's foremost Swahili-language newspaper, Mwananchi, and others like Mwanaspoti, Mwananchi Jumapili, Sunday Citizen, and The Citizen.
Victor Mushi is the Mwananchi Communications company's executive editor, and Joseph Nyabukika is the managing director of the daily Mwananchi. Michael Momburi is the head of Mwanaspoti in Kenya and Tanzania.
Sanga, an ex managing editor, is considered a guru in sports journalism in East Africa. His influence made Kenyan media introduce sports newspapers like Game Yetu and Sports On. Mpoki Thomson serves as the managing editor of Sunday Citizen and The Citizen Daily, which have immensely contributed to economic and social changes in Tanzania and the region. Mpoki Thomson's appointment in January 2021 made him the youngest person to hold the role at only 28 years of age.
Bakari Machumu, an ex-executive editor, currently serves as the company's managing director.
Ferdinand Ruhinda created Mwananchi Communications Ltd. in May 1999 as Media Communications Ltd. However, a new PR and advertising agency was created in April 2001. Thus, a new company (Mwananchi Communications Ltd.) was formed. In the same year. A Nairobi-based company, Nation Media Group, acquired Mwananchi Communications Ltd.
Mwananchi Communication Limited Location
The company's headquarters is located in Dar es Salaam at Plot 34/35 Tabata Relini, Mandela Road. It is a subsidiary of the Nation Media Group (NMG). With approximately 7,500 shareholders, NMG is publicly listed on the Nairobi Stock Exchange. The Mwananchi Communications company's main stockholder is the Aga Khan Economic Development Fund, an arm of AKDN.
History of the Mwananchi Communication LTD
Mwananchi Communications Limited's history dates back to the year 1999, when Mr Ferdinand Ruhinda created a communications venture called Media Communications Limited, eventually introducing a Kiswahili daily newspaper Mwananchi. The newspaper was registered on 20th April 2000, and the first edition was published on 27th May 2000. The first edition was a twelve-page paper selling for TzS 150. At the time, the market wasn't as segmented as it currently is. Only 3 mainstream daily Kiswahili newspapers were available then, far from the 8 mainstream Kiswahili newspapers available today. Mwananchi has improved continuously with its presentation and format to maintain its leadership position in the market.
Shortly after Mwananchi was launched, Mwanaspoti, a biweekly sports paper, was introduced on 12th February 2011. It was a twelve-page paper that retailed at TzS100 only. This newspaper has also improved tremendously in terms of format and content to meet the constantly changing needs of the readers.
After more than two years of successfully operating the two newspapers, in April 2001, the newly registered Mwananchi Communications Limited took over the publishing role from Media Communications. Kenya-based Nation Media Group bought a controlling stake in the company in December 2002. The new owners have since instilled world-class ethics in editorial management and standardized the editorial policies of the group.
Although The Citizen was registered with the Tanzania Information Service on 2nd March 2001, the newspaper was not launched fully and published until 16th September 2004, joining four other English daily newspapers in the market.
Until the acquisition of a second-hand Australian printing press in 2005, the Mwananchi Communications company's newspapers were published by contract.
In 20201, the Tanzania Communications Regulatory Authority (TCRA) ordered the company to stop publishing Mwananchi online for half a year and pay a TzS 5 million fine for publishing inaccurate news that caused confusion. Two of the company's workers were charged for contravening the 2015 cybercrimes act.
Mwananchi Communications LTD Magazines
Kiswahili Newspapers
Mwanaspoti

– A fortnightly entertainment and sports newspaper

Mwananchi

– Foremost Tanzanian daily newspaper

Mwananchi Jumapili

– Sunday version of

Mwananchi 

Siasa

– It investigates stories and analyzes recent political activities. It is published in

Mwananchi

on Tuesdays

SpotiMikiki

– It is a sports magazine published in

Mwananchi

on Mondays

Jungukuu

– It is a societal issues magazine published in

Mwananchi

on Fridays

Johari

– It is a special magazine targeted at female readers, with articles on beauty, fashion, short stories, parenting advice, decor etc. It is published in

Mwananchi Jumapili

on Sundays

Uchumi

– It focuses on business news, economic matters, and other events. It is published in

Mwananchi

on Thursdays

Maarifa

– It is a platform for students and teachers. It is published in Mwananchi on Wednesdays

Starehe

– It is a sports magazine published

in Mwananchi

on Saturdays
Mwananchi Communications English Magazines
The Citizen

– Mainstream Tanzanian newspaper

The Citizen on Sunday

– Sunday version of

The Citizen

Success

– A magazine that reviews education issues. It is  published in

The Citizen

on Mondays

Political Platform

– A magazine that reviews political issues. It is published in

The Citizen

on Wednesdays
Your Health

– Health magazine published in

The Citizen

on Mondays

Woman

– A women-focused magazine published

in The Citize

n on Saturdays

The Beat

– The magazine focuses on showbiz and entertainment issues. It is published in

The Citizen

on Fridays

Sound Living

– Family-centered magazine featuring inspiring stories

Business Week

– Business magazine published in

The Citizen

on Thursdays
For more related articles on Tanzania Media and Publishing click here!