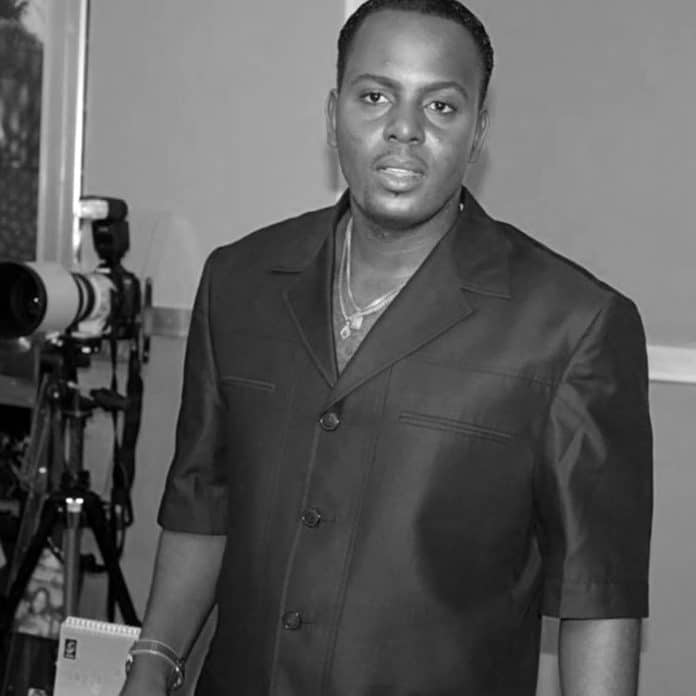 Tanzania Actor Steven Kanumba Biography: An Overview of Career, Early Life, Filmography, and More
Kanumba Steven Background
How old is Steven Kanumba, if he was still alive today? Born in the Shinyanga Region on January 8, 1984, and passing away on April 7, 2012, Steven Charles Kanumba was an actor and filmmaker of Sukuma ancestry. In November 2017, Michael Elizabeth was found guilty of involuntary murder in the 2012 death of Kanumba, then 28 years old, and given a two-year prison sentence. About three hundred thousand persons were said to present at the funeral. He has been called "Tanzania's most famous film star" for his roles in Nollywood films.
Steven Kanumba Tanzania Early life
Originally from the Shinyanga Region of Northern Tanzania, Kanumba was born into a family of Sukuma. His dad was Kanumba Charles, and his mom was Mutegoa Flora. With three eldest sisters who came before him. He attended Bugoyi Primary School, Mwadui Secondary, and Vosa Mission Secondary School. He decided to continue his education, so he enrolled at Jitegemee High School. Three languages he learned by him are Sukuma, Swahili, and English.
Career
Kanumba's acting career began in the '90s when he began performing in church productions. In 2002, he became a member of the Kaole Arts Group cast. He made his acting debut in the film Haviliki and appeared in the TV series Dira and Jahazi. After he met Nazz in 2006, he was able to gain invaluable professional insight and contacts. Mtitu Game supervised the Tanzanian and Nigerian cast and crew of the film Dar 2 Lagos (Part 1) (Part 2). He also had roles in the films, Love Gamble, This Is It, and She Is My Sister. For the 2009 season of Big Brother Africa, he appeared as a special celebrity houseguest.
In 2011, Oxfam named Kanumba a GROW Ambassador. Despite being "Tanzania's most popular cinema star" and has featured in Nollywood films, he was preparing for his first Hollywood film role just before he died.
Steven Kanumba Movies List
During his short career, Kanumba appeared in numerous films. Here is a list of some of notable Steven Kanumba videos:
1. Sinema (2008)
2. Kazi ya Mungu (2009)
3. White Maria (2010)
4. Ndoa Yangu (2010)
5. The Devil's Kingdom (2010)
6. More Than Pain (2011)
7. Family Tears (2011)
8. Fake Smile (2012)
Steven Kanumba and Wema Sepetu
He collaborated with a number of actors in the country from left to right. An example of that is Wema Sepetu na Steven Kanumba collaboration in the movie Red Valentine.
These are just a few examples of Steven Kanumba's movies, showcasing his talent and contribution to the Tanzanian film industry. His performances were widely appreciated, and he remains an influential figure in Tanzanian cinema.
Death of Steven Kanumba
How did Steven Kanumba died? On April 7, 2012, Steven Kanumba death cause is believed to be a brain injury sustained when he slumped in his bedroom and hit his head against the wall. Manslaughter charges were brought against Michael, the 17-year-old girlfriend of the deceased. While Kanumba was not responding, he was taken to the National Referral Hospital in Muhimbili, where he was later confirmed dead. Michael got jailed for nearly a year during an investigation. The initial murder charges were later amended to manslaughter.
Michael received bail in January 2013. She told the Tanzania's High Court in October 2017 that when Kanumba attacked her, he took her into his room and started striking her with a sword while drunk. At one point during the assault, she claims, Kanumba passed out and injured his head. His death in 2017 resulted in a two-year sentence for Lulu, who was found guilty of involuntary manslaughter. After serving at least a year behind bars, her sentence was lowered from two years to community service, and she was released on May 12, 2018.
Steven Kanumba Funeral
Almost thirty thousand people attended Steven Kanumba burial, including Tanzania's first lady Salma Kikwete, Vice President Dr. Mohamed Gharib Bilal, and Minister for Culture and Sports Emmanuel Nchimbi. To honor Kanumba's memory, his body was laid to rest in Kinondoni Cemetery.
Filmography
Taswira

Dira

Jahazi

Baragumu

Zizimo

Gharika

Tufani

Sayari
Steven Kanumba Films
Steven Kanumba Bongo Movie Nominations and Awards
S/N
Recipient
Event
Result
Prize
Year

1

Steven Kanumba

Proin Promotions Awards

Won

Best Actor

2015

2

Steven Kanumba

Tanzania Film Awards

Won

Tribute Personality Award

3

Ndoa Yangu

(Tuzo za watu) Tanzania People's Choice Awards 

Won

Favourite Movie

2014

4

Steven Kanumba

Steps Entertainments Awards

Won

Posthumous Award

2013

5

Kijiji Cha Tambua Haki

Won

Best Movie of the Year

6

Ndoa Yangu

Won

Best Selling Movie

7

Steven Kanumba

Baab Kubwa Magazine Awards

Won

Best Actor

2012

8

Devil Kingdom

Zanzibar International Film Festival

Won

Best Movie in Sound

2011

9

Won

Best Actor

10

Steven Kanumba

SFC Awards

Won

Best Actor

2010

11

Filamu Central Website Awards (Best of 2010)

Won

Best Producer

2010

12

Steven Kanumba

Won

Best Actor

13

This Is It

Mini-Ziff Awards

Won

Best Movie

14

Steven Kanumba

Vinara Movie Awards

Won

Lifetime Achievement Award

2008
For the rest of Steven Kanumba all movies list, you can visit here –
Other Related Information and Frequent Asked Questions
Steven Kanumba wife – As per our research and knowledge, Steven Kanumba, a popular Tanzanian actor, was not married. However, please note that our information might be outdated, as we don't have real-time data. It's always a good idea to verify with the latest sources or news updates for the most accurate and up-to-date information about celebrities.
Steven Kanumba freemason rumors – There is no credible information or evidence to suggest that Steven Kanumba, the late Tanzanian actor, was involved with the Freemasons. Freemasonry is a fraternal organization that has been the subject of various conspiracy theories and rumors over the years, but it is important to approach such claims critically and seek reliable sources of information. Without any verifiable evidence, it would be inaccurate to make any assertions about Steven Kanumba's affiliation with Freemasonry.
For more related articles on Tanzania Media and Publishing click here!