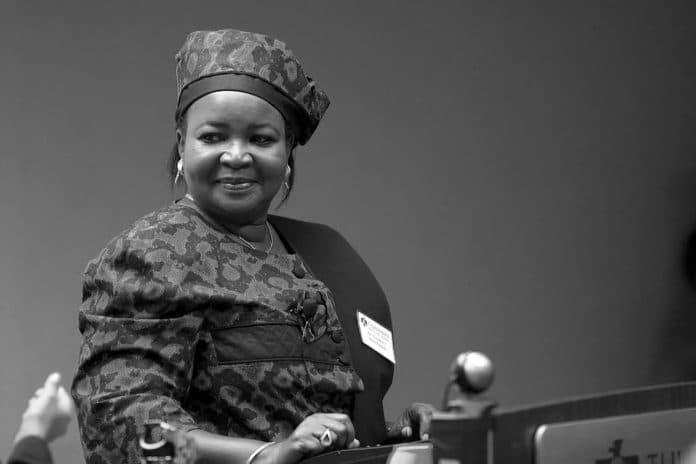 Mama Salma Kikwete Biography – Education, Life, Career, Politics and More
Background, Personal Life and Career
Salma Kikwete is the Chairperson and founder of the Wanawake na Maendeleo Foundation (WAMA), which means "Women in Development" in Swahili. The WAMA Foundation is a registered non-profit organization dedicated to increasing the number of economically empowered women, well-educated children, and progressive communities. WAMA Foundation has expanded its female child education initiative, which has helped over 600 girls so far, to guarantee that girls from low-income households do not lose out on this once-in-a-lifetime opportunity. To present, 290 students have received four-year full scholarships to cover school fees, uniforms, books, transportation, and other expenses. WAMA joins the ranks of other non-governmental organizations that work to improve the lives of women and children. Working collaboratively with the government and funders, the Foundation has a strategic strategy to make major contributions to Tanzanian women and their families.
Salma Kikwete is the mother of five children, while she and her husband have a total of nine children from his previous marriage.
She feels that education and health are critical in enabling many Tanzanians to contribute to the growth of their nation, Africa, and the globe at large. She believes that education, entrepreneurship, and creativity are the keys to Tanzanians' liberation from poverty and sickness. Mama Salma discussed WAMA's current accomplishments during the 2015 New Year's State House Party, which she hosts every year: Nakayama Secondary School, which is supported by WAMA, has 400 students, including Advanced Level students who study science and business, and began Advanced Level courses in July 2014: WAMA was able to finish the building of WAMA Sharaf Secondary School in the Lindi Region, which would serve the majority of the region's females.
Salma Kikwete is a strong supporter of improving gender norms, maternity, and child health, particularly PMTCT (Prevention of Mother-to-Child HIV Transmission), education for female students, and women's economic empowerment in order to ensure fair development. When Tanzania's government started a countrywide drive for voluntary HIV/AIDS counseling and testing in Dar es Salaam in 2005, Salma Kikwete and the President (her husband) were among the first people to get tested.
Mama Salma Kikwete established the Wanawake na Maendeleo Foundation to accomplish this objective and assist her excellent journey (WAMA). Her perspective is underpinned by the significant personal information and expertise she obtained as a teacher over the course of more than 20 years. Mama Salma is a regular attendee at global education conferences, such as the International Conference on Population and Development, which took place in New York in September 2014.
She has pioneered the creation of the WAMA-Nakayama Secondary School, which is dedicated for orphaned girls and those who hail from impoverished households in various areas of Tanzania, via the WAMA Foundation. Similar schools are being constructed in other sections of the nation. This aims to guarantee that girls from low-income families, particularly orphans, have access to a high-quality secondary education.
Mama Salma Kikwete was appointed Vice President of OAFLA (Organization of African First Ladies Against AIDS), in the Eastern African Region, in 2009 and remains so till now. Salma Kikwete, former Botswana President Festus Mogae, and eleven other African leaders joined forces with UNESCO and UNAIDS in 2012 to promote the Eastern and Southern Africa Dedication on HIV Prevention and Sexual Health for Children And youth, which was announced in November 2011.
Mama Salma Kikwete is a regular participant in international fora devoted to the advancement of women's rights. She is a member of the Eastern Southern Africa (ESA) High-Level Leadership Group on Teenagers and the Rights and Needs of young people, as well as the Patron of MEWATA (Medical Women Association of Tanzania) and the Tanzanian Girl Guide Association. She has received numerous accolades in appreciation of her leadership and commitment, including the GAVI Alliance's Leadership and Role Modeling in Immunization Issues, the High Commission of the United States in Dar es Salaam's Champion of Anti-Stigma Campaigns, the Millennium Development Goals: The 2013 Women's Progress Award, and the Centre for Economic and Leadership Development's The Global Inspirational Leadership Award 2013. In Tanzania, her motto is "Treat Every Child as Your Own."
Mama Salma Kikwete Fashion
Salma Kikwete dressing style usually entails African fashioned fabrics and textiles. You will see in most events and / or photos, she is always dressed up in long African dresses with a fabric over her shoulder.
Mama Salma Kikwete Photos
Here is the collection of some of Mama Salma Kikwete Pictures that showcase are involvement in the community and country in general as the ex – first lady:
For more articles related to Famous People from Tanzania, click here!