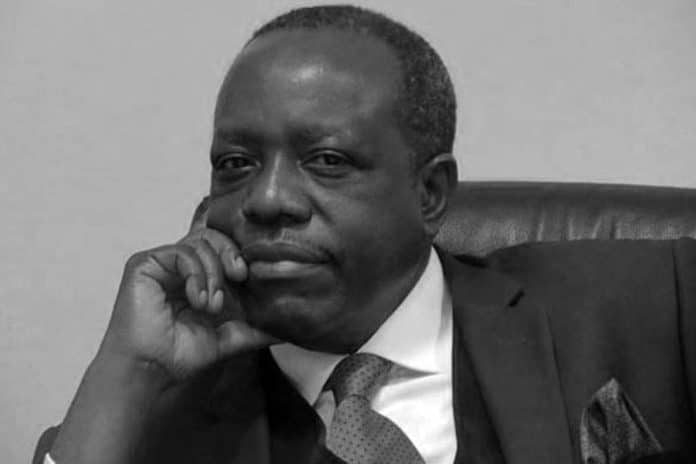 Sospeter Muhongo Biography – Life, Career, Honours, Awards and More
Born June 25th, 1954, Sospeter M. Muhongo, FTWAS, FGSAf, EurGeol, CGEol, FAAS, FGIGE, MASSAf, MP is a Tanzanian geologist who doubles as a nominated member of the Tanzanian legislature.
Sospeter Muhongo was the Minister of Minerals and Energy from May 2012 until he resigned in January 2015 after the Tegeta escrow scandal. His deputy, George Boniface Simbachawene, succeeded him. He emerged the winner of the Musoma Rural parliamentary constituency in the 2015 general election, and President Magufuli subsequently reappointed him to his previous position.
Career
Sospeter Muhongo is the former editor-in-chief of the Journal of African Earth Sciences. He is also a fellow of many highly respected associations, including the Geology Society of America (GSA), the Tanzania Academy of Sciences, the Geological Society of London, and the Chinese Academy of Geological Sciences.
From 2005 to date, Sospeter Muhongo has served as the VP of the Commission of the Geological Map of the World. He was a Visiting Researcher at the University of Mainz in Germany between 2000 and 2009.
Sospeter Muhongo founded the International Council for Science (Africa Region) and served as its first Executive Director. The council is a non-governmental organization with a global membership of 30 international scientific unions and 121 national scientific bodies.
In 2009, he was one of the Tanzanian nominees for the position of UNESCO Director-General.
Awards and Honors
Awards
2011: The French Governments Order of Academic Palms (officer grade)

2007: The Geological Society of South Africa's Honors Award

2006: The Tanzania Commission for Science and Technology's National Award for Research in Science and Technology

2004: The Geological Society for Africa's Robert Shackleton Prize for Outstanding Precambrian Study in Africa

1979: The University of Dar es Salaam's Gondwana Prize

1977: The University of Dar es Salaam's Vice-Chancellor's Prize
Honorary
The Chinese Academy of Geological Sciences' Honourary Research Fellow

Honourary Professor of Geology at the University of Pretoria since 2006
Publications
Sospeter Muhongo has authored or co-authored more than 150 technical papers and scientific articles. He has also co-authored large-scale geological maps of Tanzania, East Africa, and Africa.
Selected Publications
Fritz, H., Wallbrecher, E., Muhongo, S., Hauzenberger, C., and Tenczer, V., (2009).

Granulite nappes – thermal evolution and tectonic styles of Proterozoic Granulite Belt in East Africa

.

Muhongo, S., (2009).

Managing the Future of Planet Earth: The role of knowledge,  innovation, technology, and science

. In: Future of Planet Earth, Seminar Proceedings, Foundation For the Future (FFF)/UNESCO publication.

Muhongo, S., et al. (Editors), (2009).

Science, Technology, and Innovation for Socio-Economic Development: African Success Stories

, 175 pp.
Muhongo, P. Pinna, et al. (2004)

Geology and Mineral Map of Tanzania

.