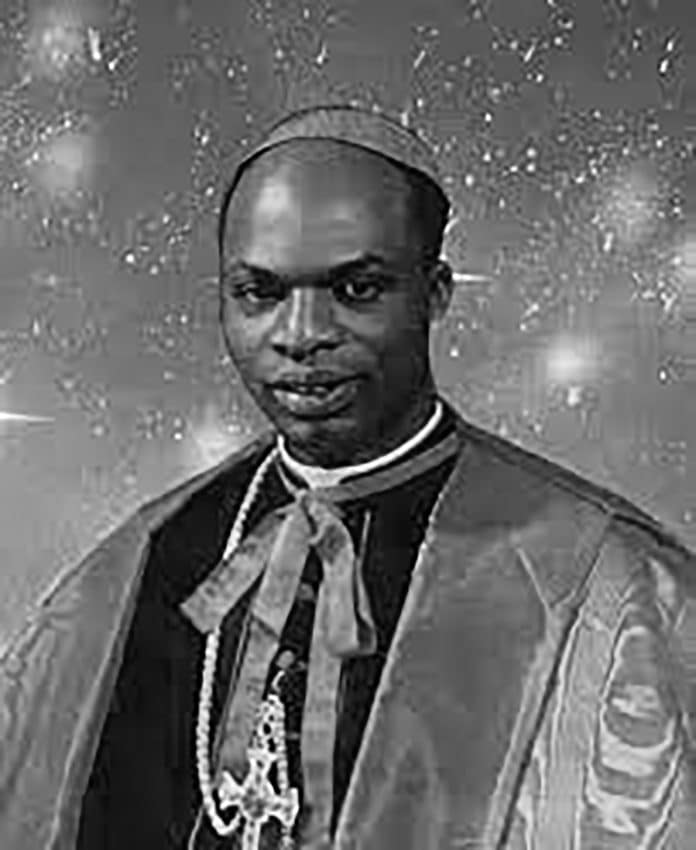 Laurean Rugambwa Biography – Death, Trivia and More
Laurean Rugambwa (12 July 1912 – 8 December 1997) was the Catholic Church's first contemporary native African Cardinal. From 1968 until 1992, he was Archbishop of Dar es Salaam, and in 1960, he was raised to the cardinalate.
Laurean Rugambwa Background
Laurean Rugambwa was born on March 19, 1921, to an affluent family in Bukongo, Tanganyika (now Tanzania). He was baptized with his parents at the age of eight. He was consecrated to the priesthood on December 12, 1943, by Bishop Burcardo Huwiler, MAfr, after training at Katigondo National Major Seminary in Uganda. Rugambwa then worked as a missionary in West Africa until 1949, when he moved to Rome to pursue his PhD in canon law at the Pontifical Urbaniana University.
Rugambwa was named Febiana Titular Bishop and the very first Lower Kagera Apostolic Vicar on December 13, 1951. On February 10, 1952, he was consecrated as Africa's youngest bishop by Archbishop David Mathew, with Bishops Joseph Blomjous, Joseph Kiwanuka, MAfr acting as co-consecrators. Rugambwa was appointed Bishop of Rutabo by Pope Pius XII on March 25, 1953, when his apostolic vicariate was upgraded to a diocese. In the consistory of March 28, 1960, Pope John XXIII made him Cardinal Priest of S. Francesco a Ripa. He was the contemporary era's first native African cardinal. His diocese was named Bukoba on June 21, the following year.
Laurean Rugambwa was a progressive who attended the Second Vatican Council between 1962 and 1965. He was a fervent proponent of internationalizing the Roman Curia. He was a proponent of inter-Christian ecumenism as well.
 Rugambwa was a major participant in the implementation of Vatican II's reforms. In the papal conclave that elected Pope Paul VI in 1963, he was one of the cardinal electors. On December 19, 1968, he was appointed Archbishop of Dar es Salaam, and in August and October 1978, he took part in the conclaves that installed Popes John Paul I and II, respectively. Rugambwa retired as archbishop of Dar es Salaam on July 22, 1992, following 23 years of service, and during that time he established the 1st Catholic hospital in Ukonga (called Cardinal Rugambwa Hospital) and the Little Sisters of St. Francis of Assisi, a female Roman Catholic religious institution.
Cardinal Rugambwa Death
Laurean Rugambwa died at the age of 85 in Dar es Salaam. After his bones were relocated from a parish church in the Kagera Region, he was laid to rest in the cathedral of the Bukoba diocese. Only two cardinals, Franz König and Raul Silva Henriquez, were created by John XXIII after his death.
Trivia
The University of Notre Dame awarded the Cardinal an honorary doctorate in laws in 1961
He visited the United States before returning to Tanzania following the August 1978 conclave, when he learned of Pope John Paul I's death.
Also see
Novatus Rugambwa, also from Tanzania, is an archbishop and apostolic nuncio.
For more articles related to Famous People from Tanzania, click here!