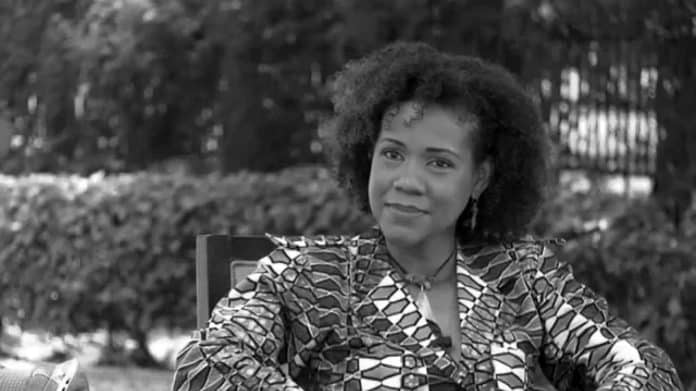 Maria Sarungi Biography – Quick Snapshot About One of the Popular Tanzanian Activists
Maria Sarungi Tsehai Background
Many people assume that beauty is just skin deep, but true beauty is more than skin deep; it surpasses what can be seen and speaks plainly and loudly of the inner self's light and radiance.
Maria Sarungi Tsehai, a mentor, sister, friend, and role model for many young Tanzanian females who want to work in the entertainment industry, is a beauty to see. Many people find her physically appealing, but her looks are just a glimpse into the real thing, or better yet, the frosting on the cake, since the beauty of the heart is undeniably more captivating than the beauty of the face. "Beauty is all-encompassing – it is not only about having great features or perfect body proportions, but it is also about the blend of a pretty face, body, and a beautiful inner self," she states emphatically. But there's a snag: the inner self. The question isn't always "who was the most attractive," but rather "who could better represent her inner self."
Beliefs
Maria Sarungi is a firm believer in the principle of giving and sharing, freely and willingly sharing her knowledge and experience with the young in a region where some people still believe that beauty contests are just a parade of promiscuous, and not so smart girls and the popular are simply disinclined to find the time to coach starters. "We may not say it out loud, but it is what we believe," she argues to bolster her case. This is not the case. Beauty contests are more than a parade for today's girls, who are sharper and more ambitious. After the competition, the real job begins. The titleholders are clever, loving individuals who contribute much to society."
Maria Sarungi is certain that a person gains by giving. "Intelligent, giving, witty- these qualities best characterize me since I appreciate very much my own and other people's minds and I am constantly striving to improve my knowledge," she says in an interview with Sporah, an East African-based magazine. I also feel that giving is preferable to getting; in this instance, I am not referring to money, but rather information." Some of my close friends and family members see my generosity as a flaw. Some people accuse me of being exploited. But I don't believe it since I've never regretted a donation. "Tenda Wema uende zako" is a Swahili proverb that I adore.
I don't expect thanks, but I do want the individual to make use of whatever I provide him or her and go on to the next step.
Maria Sarungi
Career and Business Activities
Maria Sarungi is a successful businesswoman, television producer, and director of productions at compass communications. She has a Humanities degree from Eötvös Loránd University situated in Budapest, Hungary, and presently works in Tanzania as a television presenter and producer. She has directed a number of short films, including Body on Fire (2008) and I Am Tired (2005), both of which are part of African Stories, a mini-series of short films created to promote Tanzanian cinema. Uchaguzi Salama Zanzibar 2005, Education – Equality (2004, short), Uchaguzi Salama Zanzibar 2005 (2005, short doc), Elfu Huanza Moja (2007), Kilwa – The Forgotten Treasure (2003, doc), Mwalimu J.K. Nyerere – His Life and Legacy (2004, doc), Mwenzangu Tuambiane (2008), Fruits (2001).
Maria Sarungi is also the Country Director of Miss Universe Tanzania, a beauty contest that began in 2007 with the goal of boosting Tanzania's entertainment industry while also providing opportunities for young women to demonstrate their brains, beauty, and ability.
Her childish innocence is one of the most intriguing aspects of this African beauty. She emphasizes the idea of living as if you were a child: trusting, free-spirited, and teachable. "Why is this important?" she asks. Because if we all sit down and recollect just one time from our upbringing when we were really happy, we will be amazed. Not because of the other intoxicating chemical, or for any other reason, but simply because I am thrilled. And where did all of this joy go? What happened to that all-encompassing love and trust? It was instilled in us by adults when we were growing up. Perhaps we were advised to "Grow up" or "Stop being foolish" when we wanted to share our creative world with an adult. Perhaps we were told, "You are too old to behave like this," when we asked for a hug.
In a manner that many people find challenging, Maria Sarungi is setting trends and making a difference in the continent of Africa. You, too, may help to make a difference in your continent if you act now. You have all of the tools; now is the time to put them to good use.
Other Information About Maria Sarungi
Maria Sarungi twitter – https://twitter.com/MariaSTsehai
For more articles related to Politics in Tanzania, click here!