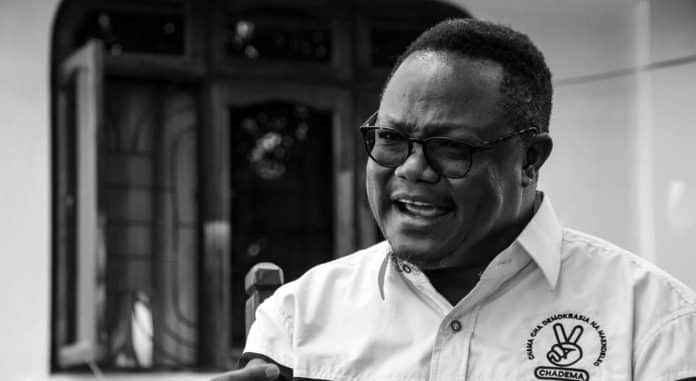 Tundu Lissu Biography – Life, Career, Assassination Attempts and More
Born January 20th, 1968, Tundu Antiphas M. Lissu is a Tanzanian politician and lawyer and has been the MP for Singida East Constituency since 2010. He previously served as the President of the Tanganyika Law Society, the bar association of mainland Tanzania, and Chief Legal Officer of CHADEMA, the main opposition party in Tanzania.
Biography
Early Life of Tundu Lissu Tanzania
Tundu Lissu was born in the village of Mahambe in the Ikungi District of Tanzania. He had his education at IIboru Secondary School, Arusha, and graduated in 1983.
Lissu Tundu's Career
Tundu Lissu's career started with public interest advocacy. He worked as a lawyer with the World Resources Institute and the Lawyers Environmental Action Team. In these positions, Lissu worked on numerous land rights issues regarding mining and protected areas. He joined politics in 2010 by contesting and winning the MP seat to represent Singida East. He has gone on to build a reputation as a fierce opposition leader, vocal government critic, and prominent lawyer, particularly with his frequent confrontations with the government during President John P. Magufuli's tenure.
Tundu Lissu was in charge of researching and preparing the document that exposed the involvement of high-ranking state officials in stealing public funds, popularly known as the 'List of Shame.' In 2017 alone, Lissu was arrested not less than six times on accusations of insulting the president, disturbing public order, and other charges. On August 23rd, 2017, the police searched his home after he was arrested and queried over accusations of sedition and abusing President Magufuli, labeling him a 'petty dictator.' his arrest followed his public declaration that an aircraft bought for the country's national carrier (Air Tanzania) got impounded in Canada due to unpaid government debts.
Tundu Lissu Shot – Attempt on His Life and Exile
During a parliamentary recess in the afternoon of September 7th, 2017, Tundu Lissu was shot multiple times by unidentified assailants while in his car. The shooting took place in the parking area of his parliamentary apartment in Dodoma. The incident left him seriously injured and came only a few weeks after he publicly declared that he was being stalked by some people on the instructions of IGP Sirro. He received emergency treatment for a few hours at the Dodoma General Hospital before being airlifted to Aga Khan University Hospital (AKUH) in Nairobi, Kenya, because of safety concerns. He was hospitalised there for months before he was flown to Belgium for further rehabilitation and treatment. He reportedly underwent 19 operations while hospitalised at the Leuven University Hospital in Belgium.
Officials of Tundu Lissu's party aired their concerns publicly and to President John Magufuli, who also serves as the Chairman of the ruling Chama Cha Mapinduzi, that the assassination attempt was politically motivated and just another in a series of retaliation against the legislator's frequent confrontations with the government. President John Magufuli condemned the attack, stating that he was 'saddened' and 'shocked' by the shooting and praying for the lawmaker's 'quick recovery.' The Chairman of CHADEMA, Mr. Freeman Mbowe, and another opposition leader, Zitto Kabwe, hinted that it was necessary to have a foreign body take charge of investigations into the attack. Eventually, nobody was convicted for the attack on Lissu's life.
Tundu Lissu returned to Tanzania after spending three years in exile on July 27th, 2020, to contest in the 2020 general elections.
Presidential Aspiration
Tundu Lissu returned from exile to contest the Tanzania general elections. CHADEMA eventually chose him as its presidential candidate on August 3rd, 2020, paving the way for him to challenge Magufuli for the presidency in the Tanzanian general election held that same year.
Popular Sources for Tundu Lissu News Today
For more articles related to Politics in Tanzania, click here!