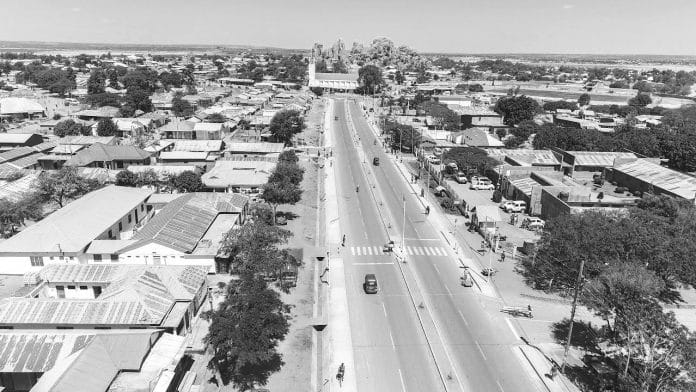 Singida – People, Transportation, Places of Interest and More
Singida town is situated in Tanzania's central region. Singida Region's regional headquarters and Singida Urban District's headquarters are both located in the town. The settlement inspired the names of the area and district
Road Connection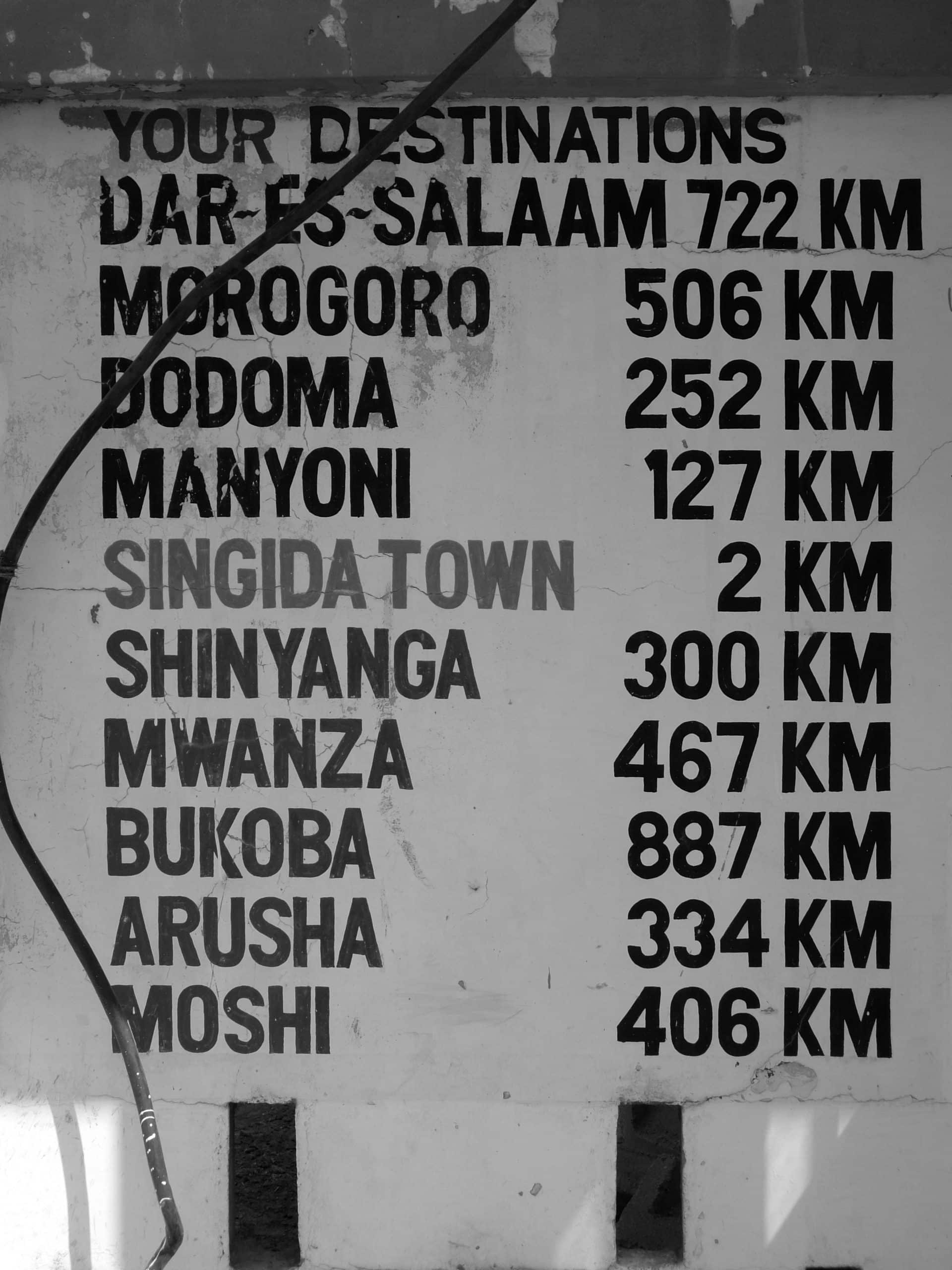 The town is traversed by the paved Trunk Highway T3, which connects Morogoro and the Rwandan border. T14, a paved trunk highway, links Singida to Babati in the Manyara area. Singida is 252 kilometers from Dodoma, 300 kilometers from Shinyanga, 334 kilometers from Arusha, and 467 kilometers from Mwanza.
Railway Connections in Singida Tanzania
The Central Line rail has a branch in Singida which links Singida to Manyoni town.
Singida Airport
The town has an airstrip called the Singida AirStrip, which is located on the B141 northwest of the town.
How to Get to Singida
Singida to Dodoma
There are multiple ways to travel between Singida Dodoma. The best way is to drive or take a bus there. The distance from Dodoma to Singida is 246 km approximately. It is almost a 3hr 40min distance from Singida to Dodoma. 
Arusha to Singida
The distance from Arusha to Singida is 325km, approximately a 4hr and 50mins.
Dar to Singida
There also multiple ways to travel from Dar es Salaam to Singida. You might want to take a Dar to Singida bus, or drive there. 
The distance from Dar es salaam to Singida is 688km. It is approximately an 10hr drive distance from Singida to Dar es salaam. 
Hotels in Singida Tanzania
Singida is a relatively small town and there are limited options for hotels in the area. However, there are a few Singida hotels that visitors can consider.
Regency Hotel Singida
This is one of the best hotels in Singida. The regency resort Singida is a 3-star hotel that's stylish and serene. It is secluded and yet close to the heart of the Singida business district. 
Aqua Vitae Resort Singida
This hotel is within 1.2 miles from Main Market in Singida. It features laundry, dry cleaning and room services for guests' convenience.
KBH Hotel Singida
The KBH Singida Hotel offers accommodations by the beach in Singida and features a garden and bar among its amenities.
Rafiki Resort Singida
Located in the Singida Region, the Rafiki Resort is considered to be one of the top accommodations available. Guests can enjoy comfortable rooms with quality beds and a reliable water supply.
*You might be wondering about the Singida Hotel Rwanda. This hotel is actually called Singita hotel and it is not located in Singida Tanzania, but rather in Rwanda.
Singida Locations of Interest
As of July 22, 2018, Singida town had two points of interest, which are listed below;
Lake Singida
The saline lake is located right outside the town. It draws a variety of bird species, including flamingoes and pelicans.
Regional Museum
The museum displays tribal artifacts such as jewelry and swords from the Singida Region Tanzania. It is housed in Tanzania's Open University.
Singida Municipal Council
Singida Municipal Council is a local government authority located in Singida region, Tanzania. The Singida Municipal Council is responsible for the provision of basic services and infrastructure within its jurisdictional area, including waste management, street lighting, and maintenance of public facilities such as markets, health centers, and schools.
Singida Regional Hospital
Singida regional referral hospital is a public hospital located in Singida town, Singida region, Tanzania. The hospital serves as the main referral facility for the Singida region, providing a range of medical services to patients from within the region and beyond.
Shanta Gold Mine Singida
Singida gold mine is a mining company based in the United Kingdom. The mine is an underground operation that produces gold and has been in operation since 2019. The mine is expected to produce an average of approximately 26,000 ounces of gold per year over a 6.5-year mine life, making it a relatively small-scale operation.
Other Notable Places:
Singida Districts
Singida region is divided into six districts, each with its own local government authority. The six districts of Singida region are:
Iramba district

Singida Manyoni

district

Mkalama district 

Singida rural district

Singida urban district 

Ikungi district 
Singida Tanzania Map
Check out this Singida map: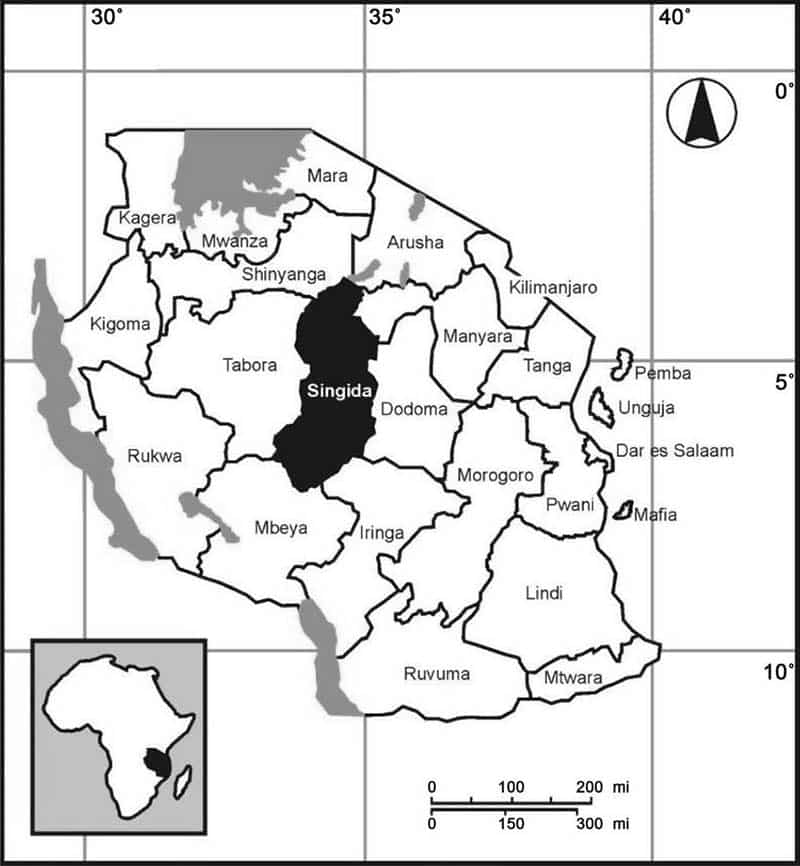 Population
Singida Urban District has a population of 150,379 according to the 2012 national census.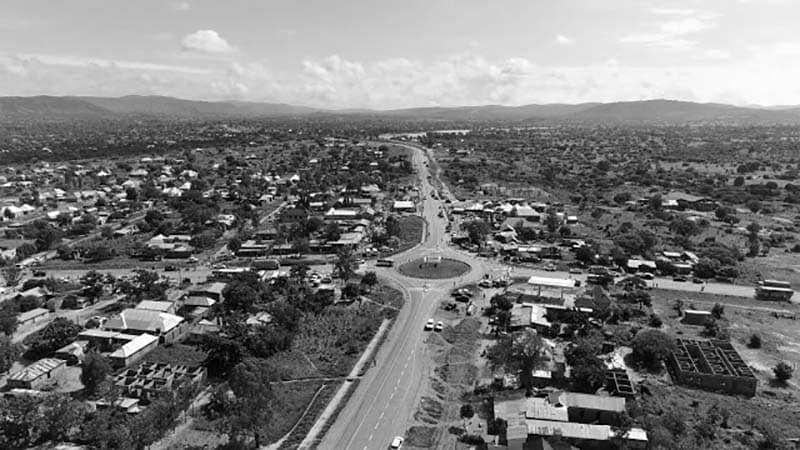 Culture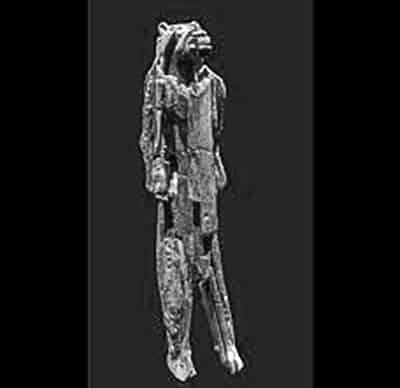 Singida is a region in central Tanzania inhabited by several ethnic groups, including the Gogo and the Sandawe. The Gogo people, who make up the majority of the population, are known for their farming and cattle-keeping traditions, as well as their music and dance. The Sandawe, on the other hand, are known for their hunting and gathering practices, and have a distinct language and culture.
Singida Tribes
The Gogo people make up the majority of the population in Singida and are known for their farming and cattle-keeping traditions. They are also known for their music and dance, which are an integral part of their cultural identity.
The Sandawe people, on the other hand, are a hunter-gatherer tribe that has lived in the region for thousands of years. They have their own unique language, which is unrelated to any other language in the region. The Sandawe are known for their traditional beliefs and practices, including their use of medicinal plants and their initiation rites for young boys.
The Sukuma people are also present in Singida, although they are more commonly found in other parts of Tanzania. They are the largest ethnic group in Tanzania and are known for their agricultural practices, particularly in the production of cassava, maize, and rice.
Singida United
Singida FC is a Tanzanian football club was founded in 2014 and has quickly risen through the ranks of Tanzanian football, achieving promotion to the top tier of Tanzanian football, the Tanzanian Premier League, in 2017.
Singida Big Stars FC
The Singida Big Stars Club was established in 2010 as a team of DTB Bank employees known as DTB Football Club before changing its name. 
Read all about the singida big stars players here!
Check out these amazing games:
Other Things of Interest
The Singida tilapia, also known as the Singida cichlid (Oreochromis esculentus), is a freshwater fish species that is endemic to the Singida region of Tanzania. It is a popular species for aquaculture due to its fast growth rate, high reproductive capacity, and adaptability to varying water conditions.
Dj msati mwana wa singida is a popular Youtube channel that publishes local movies. 
Singida is a region in Tanzania that is known for its deposits of zircon, a mineral that is commonly used as a gemstone and in industrial applications. The Singida tanzania zircon is particularly prized for its high quality and color, ranging from colorless to yellow, brown, and red. 
For more articles related to regions of Tanzania click here!