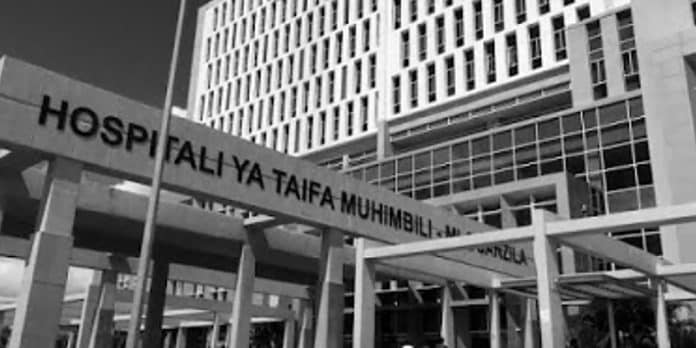 Essential Information on Tanzanian Medical Facilities
A List of Hospitals in Tanzania
The National Bureau of Statistics National Census of 2012 estimates that 50,1 million people live in Tanzania, making it the most extensive and second-most populous country in East Africa. Because of the country's low population density and widespread settlement patterns, getting medical care there can be difficult. Across the total area of 940,000 km2, Tanzania's population density varies from 12 people per square kilometer in Lindi to 3,133 persons per square kilometer in Dar es Salaam. The list of medical facilities will be arranged geographically, beginning with the country's 31 administrative areas.
The healthcare system is hierarchical, and its administrative structure is tied to the functioning of facilities at the same level, as described by The Primary Health Care Development Program. The dispensary in each town and the health clinic in each neighborhood will serve as the primary care facilities (2007–2017). First come the district hospitals, the regional referral hospitals, the zonal referral hospitals, and finally, the national hospitals. Several specialized hospitals include the Ocean Road Cancer Institute and the Mirembe Psychiatric Hospital.
Number of Hospitals in Tanzania
The Health Institutions Register compiled data from several sources, including the Ministry of Health, Community Development, Gender, Elderly, and Children, and found that out of a total of 8,497 medical care facilities in the country, 6,217 (or 62%) were publicly funded.
List of Private Hospitals in Tanzania
The following are some well-known and best private hospitals in Tanzania basing on popularity:
Aga Khan Hospital – Dar es Salaam
Hindu Mandal Hospital – Dar es Salaam
Muhimbili Orthopaedic Institute – Dar es Salaam
Tanzania Heart Institute – Dar es Salaam
AAR Healthcare Tanzania Limited – Various locations
Regency Medical Centre – Dar es Salaam
Shree Hindu Mandal Hospital – Dar es Salaam
Marie Stopes Tanzania Clinics – Various locations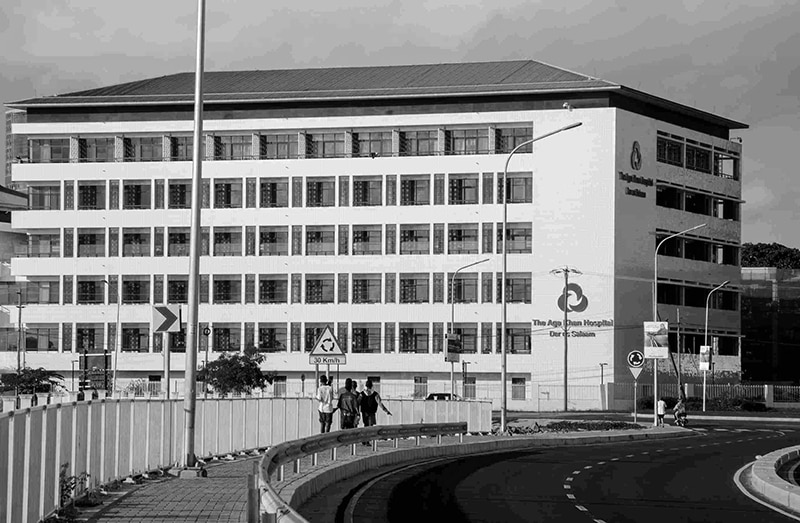 Please note that the availability and details of private hospitals may change over time. It's always a good idea to verify the information by checking online directories, contacting local health authorities, or consulting with medical professionals in Tanzania for the most up-to-date and accurate information.
As expected, most of the private hospitals can easily fit in the list of top 10 best hospitals in Tanzania and location wise are all hospitals in Tanzania Dar es salaam.
That said, as of the year 2020, the list of all facilities includes 337 best hospitals in Tanzania as per below.
Hospitals in Arusha Tanzania
| | | | | | |
| --- | --- | --- | --- | --- | --- |
| S/N | Name of Facility | Hospital Type | Ward | District | Ownership |
| 1 | Arusha City Council | District | Engutoto | | Public (LGA) |
| 2 | Arusha International Conference Centre | Hospital | Sekei | | |
| 3 | Karatu | District | Daa | Karatu | Public (LGA) |
| 4 | Meru | District | Akheri | Meru | Public (LGA) |
| 5 | Longindo | District | Longido | Longido | Public (LGA) |
| 6 | Monduli | District | | Monduli | Public (LGA) |
| 7 | Oltrument | District | Oltrumet | Arusha | Public (LGA) |
| 8 | Ngorongoro | District | Oloirien | Ngorongoro | Public (LGA) |
| 9 | Karatu Lutheran | Council Designated | Qurus | Karatu | Private (Faith-Based) |
| 10 | Wasso | Council Designated | Oloirien | Ngorongoro | Private (Faith-Based) |
| 11 | St. Elizabeth | Council Designated | Ngarenaro | Arusha | Private (Faith-Based) |
| 12 | Arusha Lutheran Center | Regional Referral | Levolosi | Arusha | Private (Faith-Based) |
| 13 | Ithna Asheri Charitable | Hospital | Kaloleni | | Private (Faith-Based) |
| 14 | Mt. Meru | Regional Referral | Sekei | Arusha | Public (Ministry) |
Hospitals in Dar es Salaam Tanzania
S/N
Specialized Polyclinic

(Medichecks)

Specialized Polyclinic
Kawe
Kinondoni
Private

1

Temeke Regional Referral Hospital

2

SANITAS Hospital

3

TMJ Medical Center

4

Shree Hindu Mandal Hospital

5

Saifee Hospital Tanzania

Kinondoni

6

Sali International Hospital

7

Regency Medical Center

8

Ocean Road Cancer Institute

9

Rabininsia Memorial Hospital

10

Mwananyamala Hospital

11

Msasani Peninsula Hospital

12

Muhimbili National Hospital

Ilala

Public

13

Lugalo Military Hospital

Zonal Referral Hospital

Kawe

Kinondoni

Military

14

Mikumi Dar Hospital

15

Kairuki Medical Center

16

IMTU Hospital

17

Ebrahim Haji Charitable Health Centre

18

Ekenywa Specialized Hospital

19

Jakaya Kikwete Cardiac Institute

Ilala

20

Dr. K. K. Khan Hospital

Hospital

Kisutu

Ilala

21

AAR Hospital

22

Amana Regional Referral Hospital

23

Aga Khan Hospital, Dar es Salaam

24

Burhani Charitable Hospital

25

CCBRT Hospital

Zonal Referral Hospital

Msasani

Kinondoni

NGO
Medical Facilities in Dodoma
| | | | | | |
| --- | --- | --- | --- | --- | --- |
| S/N | Name of Facility | Hospital Type | Ward | District | Ownership |
| 1 | Benjamin Mkapa Hospital | Zonal Referral Hospital | Ng'hong'honha | Dodoma | Public |
| 2 | Matema Hospital | | | | |
| 3 | Mirembe Hospital | Psychiatric hospital | | Dodoma | Public |
Medical Facilities in Kigoma
| | | | | | |
| --- | --- | --- | --- | --- | --- |
| S/N | Name of Facility | Hospital Type | Ward | District | Ownership |
| 1 | Heri Adventist Hospital | | | | |
Medical Facilities in Kilimanjaro
| | | | | | |
| --- | --- | --- | --- | --- | --- |
| S/N | Name of Facility | Hospital Type | Ward | District | Ownership |
| 1 | Mawenzi Hospital | | | | |
| 2 | Kilimanjaro First Health Hospital | | | | |
| 3 | Huruma Hospital | | | | |
| 4 | Kibong'oto Hospital | | | | |
| 5 | Machame Hospital | | | | |
| 6 | Marangu Hospital | | | | |
| 7 | Mbuya Hospital | | | | |
| 8 | St. Joseph Hospital | | | | |
| 9 | Kilimanjaro Hospital | | | | |
| 10 | Jeffery Charitable Hospital | | | | |
| 11 | Kibosho Hospital | | | | |
| 12 | Kilema Hospital | | | | |
| 13 | Ngoyoni Hospital | | | | |
| 14 | Kilimanjaro Christian Medical Centre | Zonal Referral Hospital | Longuo B | Moshi | Faith-Based |
Medical Facilities in Lindi
| | | | | | |
| --- | --- | --- | --- | --- | --- |
| S/N | Name of Facility | Hospital Type | Ward | District | Ownership |
| 1 | St. Walburg's Hospital | | | Lindi | |
Medical Facilities in Manyara
| | | | | | |
| --- | --- | --- | --- | --- | --- |
| S/N | Name of Facility | Hospital Type | Ward | District | Ownership |
| 1 | Haydom Lutheran Hospital | | | | |
| 2 | Mbulu District Hospital | | | | |
| 3 | Tumaini Hospital | | | | |
| 4 | Dareda Hospital | | | Babati Rural | |
Medical Facilities in Mara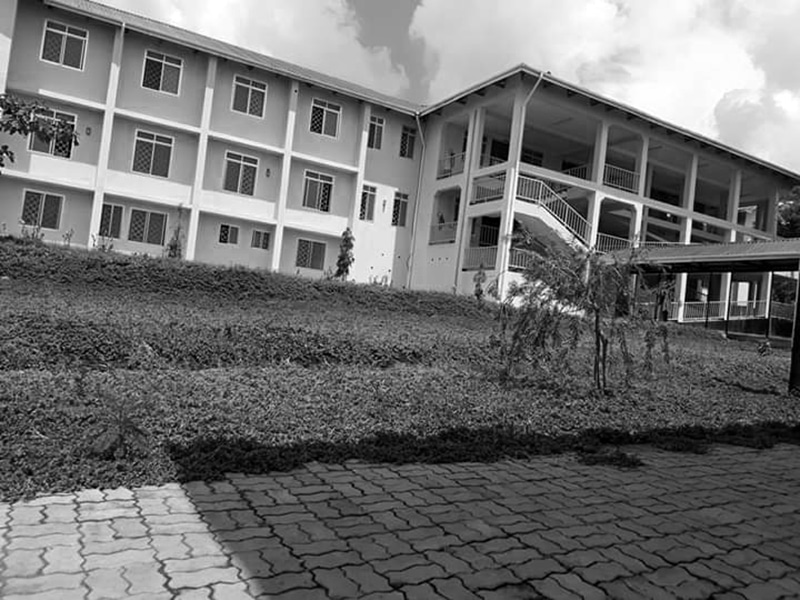 | | | | | | |
| --- | --- | --- | --- | --- | --- |
| S/N | Name of Facility | Hospital Type | Ward | District | Ownership |
| 1 | CF Hospital | Hospital | Mukendo | Musoma | Private |
| 2 | Serengeti International Hospital | International hospital | | Serengeti | Public |
Medical Facilities in Mbeya
| | | | | | |
| --- | --- | --- | --- | --- | --- |
| S/N | Name of Facility | Hospital Type | Ward | District | Ownership |
| 1 | Mbeya Regional Hospital | Zonal Referral Hospital | Sisimba | Mbeya | Public |
Medical Facilities in Morogoro
| | | | | | |
| --- | --- | --- | --- | --- | --- |
| S/N | Name of Facility | Hospital Type | Ward | District | Ownership |
| 1 | Good Samaritan Hospital | Hospital | Sanje | Morogoro | Faith-Based |
| 2 | Berega Mission Hospital | | | Berega | Faith-based |
| 3 | St. Francis Referral Hospital | | | Ifakara | |
| 4 | St. Kizito Hospital | | | | |
| 5 | Lugala Hospital | | | Malinyi | |
| 6 | Morogoro Referral Regional Hospital | | | | |
Medical Facilities in Mwanza
| | | | | | |
| --- | --- | --- | --- | --- | --- |
| S/N | Name of Facility | Hospital Type | Ward | District | Ownership |
| 1 | Buchosa Hospital | District Hospital | Nyehunge | Mwanza | Public (LGA) |
| 2 | Biharamulo Designated District Hospital | | | | |
| 3 | Ukerewe District Hospital | | | | |
| 4 | Ilemela Hospital | District Hospital | Bugogwa | Mwanza | Public (LGA) |
| 5 | Aga Khan Hospital, Mwanza | | | | Not-For-Profit |
| 6 | Sengerema Designated District Hospital | | | | |
| 7 | Magu Hospital | District Hospital | Magu Mjini | Mwanza | Public (LGA) |
| 8 | Bugando Medical Centre | Zonal Referral Hospital | Pamba | Mwanza | Faith-Based |
| 9 | Sekou-Toure Hospital | Regional Referral | Isamilo | Mwanza | Public (Ministry) |
| 10 | Misungwi Hospital | District Hospital | Misungwi | Mwanza | Public (LGA) |
| 11 | Sengerema Hospital | Council Designated | Nyampulukano | Mwanza | Private (Faith-Based) |
| 12 | Nansio Hospital | District Hospital | Nkilizya | Mwanza | Public (LGA) |
| 13 | Nyamagana Hospital | District Hospital | Butimba | Mwanza | Public (LGA) |
| 14 | Ngudu Hospital | District Hospital | Ngudu | Mwanza | Public (LGA) |
Medical Facilities in Pwani
| | | | | | |
| --- | --- | --- | --- | --- | --- |
| S/N | Name of Facility | Hospital Type | Ward | District | Ownership |
| 1 | Tumbi Hospital | Regional Referral Hospital | Tumbi | Kibaha | Public (Parastatal) |
| 2 | Mkoani Hospital | | | Bagamoyo | |
| 3 | | District Hospital | | | Public (LGA) |
| 4 | Mkuranga Hospital | District Hospital | Mkuranga | Mkuranga | Public (LGA) |
| 5 | Bagamoyo Hospital | District Hospital | Dunda | Bagamoyo | Public (LGA) |
| 6 | Utete Hospital | District Hospital | Utete | Rufiji | Public (LGA) |
| 7 | Hospital ya Wilaya | District Hospital | Janga | Kibaha | Public (LGA) |
| 8 | Kilindoni Hospital | District Hospital | Kilindoni | Mafia | Public (LGA) |
| 9 | Kibaha Town Hospital | District Hospital | Picha ya Ndege | Kibaha | Public (LGA) |
| 10 | Kisarawe Hospital | District Hospital | Kisarawe | Kisarawe | Public (LGA) |
| 11 | Kibiti Hospital | District Hospital | Mtawanya | Kibiti | Public (LGA) |
Medical Facilities in Tanga
| | | | | | |
| --- | --- | --- | --- | --- | --- |
| S/N | Name of Facility | Hospital Type | Ward | District | Ownership |
| 1 | Magunga District Hospital | | | Korogwe | |
| 2 | Besha Hospital | Hospital | Mabawa | Tanga | Private |
| 3 | Bombo Regional Hospital | | | | |
| 4 | Lutindi Mental Hospital | | | Korogwe | |
| 5 | Pangani District Hospital | | | Pangani | |
| 6 | Bumbuli Hospital | | Lutheran | Lushoto | Private |
Medical Facilities in Zanzibar
| | | | | | | |
| --- | --- | --- | --- | --- | --- | --- |
| S/N | Name of Facility | Hospital Type | Ward | District | Ownership | Coordinates |
| 1 | Dr. Mehta's Hospital | | | | | 6.16481159222754°S 39.188436238710416°E |
| 2 | Chukwani Hospital | | | | | 6.227621223010013°S 39.21729985405646°E |
| 3 | Tawakal Hospital | | | | | |
| 4 | Al Rahma Hospital | | | | | 6.170379605960393°S 39.20410039638335°E |
| 5 | Tasakhtaa Global Hospita | | | | | 6.16604212641847°S 39.19070509638324°E |
| 6 | Mnazi Mmoja Hospital | | | | | 6.167749327275784°S 39.189796467546735°E |
Other Important Information to Know
For more articles related to Hospitals in Tanzania, click here