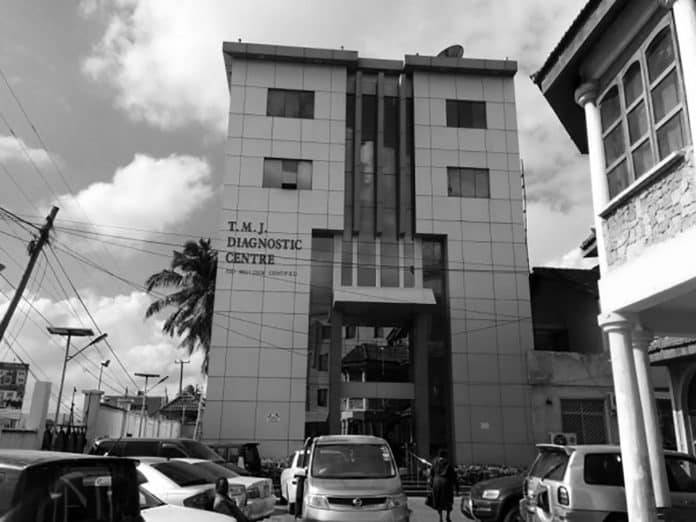 A Quick Overview of the
TMJ Hospital
Dar es salaam
About TMJ Hospital Dar es Salaam
Couples, Adults, Children, and Families can all benefit from TMJ Hospital professional healthcare services.
TMJ Hospital Tanzania Mission and Vision
TMJ Hospital strives to give her patients affordable, high-quality medical care from devoted specialists every day.
To be the foremost healthcare supplier for the various populations while providing great quality as well as compassionate healthcare to every single life we touch.
TMJ Hospital Departments
TMJ Hospital delivers high-quality medical services through all these departments.
Outpatient
TMJ Hospital handles the routine patient visits. From scheduling an appointment through talking with the appropriate doctor or physicians, including emergency visitations.
In Patient
Outpatient functions are included, but more inquiry and inpatient treatment, such as HDU and ICU, are being pursued by TMJ Hospital.
Pharmacy
All pharmaceutical operations are handled here at TMJ Hospital. This is where medicine, as well as consumables, are distributed.
Dental
Diagnose, prevent, and treat diseases, dysfunctions, and situations of the mouth cavity, including the dentition as well as the mouth mucosa, as well as the adjacent and closely related tissues and structures, especially in the jaw and facial area [maxillofacial], as part of TMJ Hospital outpatient medical service.
Optometry
Screening the eyes and related visual organs for flaws or anomalies, prescribing contact lenses or glasses to correct refractive error, and managing and treating eye diseases.
Dialysis
A treatment method at TMJ Hospital that utilises a machine to purify and filter blood. When your kidneys are unable to function correctly, this assists in maintaining electrolyte and fluid balance. Renal replacement treatment is another name for dialysis.
Nursing
In all situations, people of all ages, groups, families and communities, well or sick, are all included in collaborative and autonomous care.
ICT [Information and Tech]
Computer-based info systems are designed, developed, implemented, supported, or managed. For speedier and more efficient results, medical departments are linked.
Maintenance
Performing a wide range of cleaning activities, such as engineering exercises. Making sure that the establishment is properly maintained and inspected as per the standard regulations. Protecting medical equipment and ensuring that there are no flaws at TMJ Hospital.
Storage and Procurement
Finding as well as obtaining medical necessities, products, or works from an outside source. This includes the storage of items for other health departments until they are needed.
Radiology
Medical speciality utilises medical scanning to identify and treat disorders found in the human anatomy.
Laboratory
A site at TMJ Hospital where clinical samples are tested to gain information about a patient's healthiness in order to assist in illness diagnosis, cures, and deterrence.
Transportation
In both non-emergency and emergency situations, transporting patients back and forth from medical institutions.
Finance and Accounts
Dealing with the summarisation, analysis, and making a report of financial dealings involving TMJ Hospital facility
Other Important Things About TMJ Hospital
TMJ Hospital Near Me
TMJ Hospital Address
TMJ Hospital Mikocheni
Address: P.O. Box 20439, Mikocheni, Dar es Salaam, Tanzania. Phone: +255 (0) 22 277 5517 · +255 (0) 22 277 5490 · +255 (0) 22 277 4290.
For more articles related to Hospitals in Tanzania, click here!