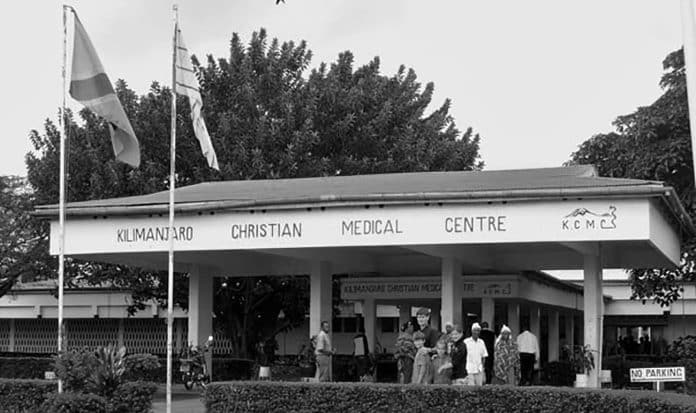 Snapshot: Kilimanjaro Christian Medical Centre (KCMC) and Its Services
After the Tanganyika government became independent in the early 1960s, it appealed to protestant churches across Tanganyika to create a teaching and referral hospital in Northern Tanganyika.
The Kilimanjaro Christian Medical Centre, KCMC University Tanzania, was created by The Good Samaritan Foundation, a corporate body, in 1961 under the supervision of the Bishop of the Tanganyika branch of the Evangelical Lutheran Church, Reverend Stefano Moshi.
As the pioneering chairman for KCMC Moshi raised funds for the construction of the new hospital. This was made possible with the help of partners outside the country.
The plan to construct KCMC home health care services was birthed in 1961. The project was backed by funds from Luther Hjalpen, Germany-based Bread for the World, and an unnamed Christian donation of $209,000 from the United States.
Work started on the site in April 1965. Tanzania's first president, Mwalimu Julius Kambarage Nyerere, laid the hospital's first cornerstone on June 8th, 1965.
At that time, the construction of the  KCMC hospital was a core part of the government's five-year medical policy.
The government of Tanzania agreed to contribute annually to the hospital's basic running costs. The hospital's overall plan in 1965 included a future upgrade to a full-fledged medical school.
KCMC hospital Tanzania is one of Tanzania's four zonal consultant hospitals. It was officially created in 1971 as an ELCT-owned zonal referral consultant hospice under the authority of the Good Samaritan Foundation.
The overarching intention was to establish an autonomous legal body with a permanent connection to the Christian Council of Tanganyika and ELCT.
KCMC hospital Moshi was created to serve Tanzania's central, eastern, and northern zones. The centre's record in education, research, and medical services has impacted healthcare delivery in East Africa and the world.
The Executive Council of the ELCT also planned on establishing The KCMC Tanzania University in 1993. KCMC Moshi University became operational on October 1st, 1997. Initially, the college started with the Faculty of Medicine.
Afterward, it expanded to accommodate more faculties, institutes, and directorates. KCMC certificate courses are recognized worldwide, and the college has produced graduates that have been helpful to their community. The same goes for KCMC diploma courses as well. KCMC university admits thousands of students every year. For selected applicants KCMC provides a suitable environment that is conducive and suitable for learning.
KCMC admission is open for interested applicants every year. Interested applicants can pick from the various KCMC university courses available to the public. If you would love to study at this great university, fill up the KCMC online application form.
On the KCMC university online application form, you'll be asked to fill in important details such as your name, date of birth, desired course of study, and more. KCMC login requirements are straightforward, and you'll be done in no time.
As of 2022, the Kilimanjaro Christian Medical Center (KCMC) remains one of the best hospitals in Tanzania. It still renders its service to people in line with its mission statement, which includes the following:
To offer God's healing services to free mankind from the subjugation of suffering, sin, and sickness.
To reflect Jesus' character of faithfulness, love, compassion, and mercy while answering the call to heal and take care of the sick.
To share the love and grace of God through the Holy Spirit's power while caring for the sick.
The hospital has grown tremendously since 1971 and serves the people of the central, eastern, and northern parts of Tanzania.
The KCMC logo now represents an exceptional centre for research, patient care, and teaching with outstanding clinical specialties and a globally renowned research institute.
KCMC hospital Moshi Tanzania has created a culture of care and excellence. KCMC hospital departments have created a facility where patients want to come for treatment and trainees and staff want to work.
The dedication of the founders keeps inspiring the hospital's management in their commitment to the vision of offering excellent care in the present and in the years to come. For more information, look at the hospital website for KCMC hospital contacts .
Vision
To be a referral hospice with excellent service, research, and training.
Mission
To render high-quality, accessible, and affordable healthcare services.
Quality
The hospital pursues superior quality and performance to establish and maintain its clinical and organizational strength.
Empathy
KCMC is devoted to offering a friendly, caring, and warm environment where patients can recuperate and get well soon.
Dedication
KCMC is dedicated to providing patients with efficient and quality medical and healthcare services.
Inspiration
KCMC inspires its personnel and staff to have the best careers and achieve the extraordinary.
Services
Clinical Services
Urology
Our expert urologists treat troubles of men's genitourinary tract and women's urinary system. They treat and diagnose disorders of men's reproductive organs, bladders, kidneys, prostate, and ureters.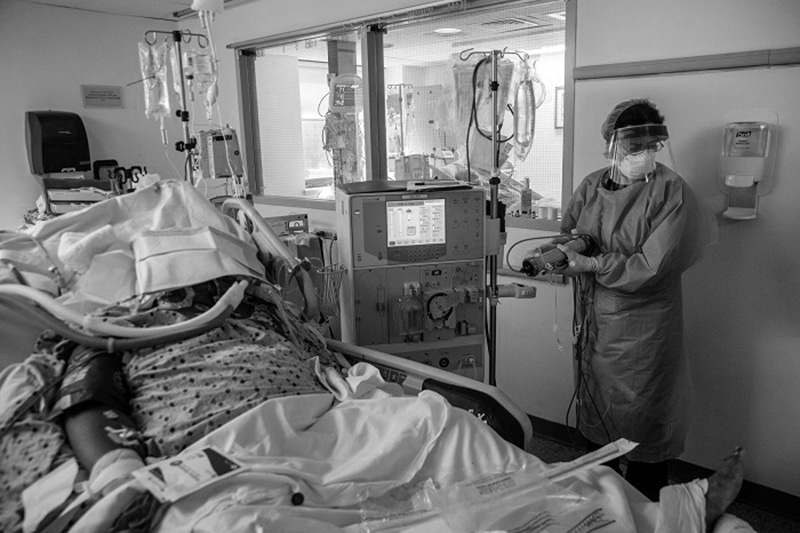 Imaging and Radiology
Medical imaging and diagnostic radiology entail using magnetic resonance, x-rays, high-frequency sound waves, and other imaging techniques to pinpoint disorders that cannot be seen from outside the body of humans.
Psychiatry
This medical specialty is devoted to treating, diagnosing, and preventing mental problems, including many disorders related to cognition, perceptions, behaviour, and mood.
Physiotherapy
KCMC helps patients recover their optimal pre-injury level of physical and mental wellness through its extensive evaluation and evidence-based personal care plan.
Pharmacy
KCMC's 24/7 Pharmacy Department dispenses every type of prescription to all patients above 18. Patients can check the official website for more information to get the KCMC hospital address.
Pathology
A branch of medicine entails diagnosing and studying diseases by examining surgically detached bodily fluids, tissues, organs, and sometimes the entire body.
Oral Hygiene and Dental Care
KCMC is passionate about providing optimal care and budget-friendly services to our patients. The centre offers cosmetic dentistry and general dental services.
Child-focused Family Clinic
The aim is to establish the efficiency of family-centred care models for hospitalized kids aged 0-12 years when contrasted with standard care models.
Adult Care & Treatment Clinic
Support and care define the relationships, services, and activities that allow us to have a healthy, inclusive, active, and independent life.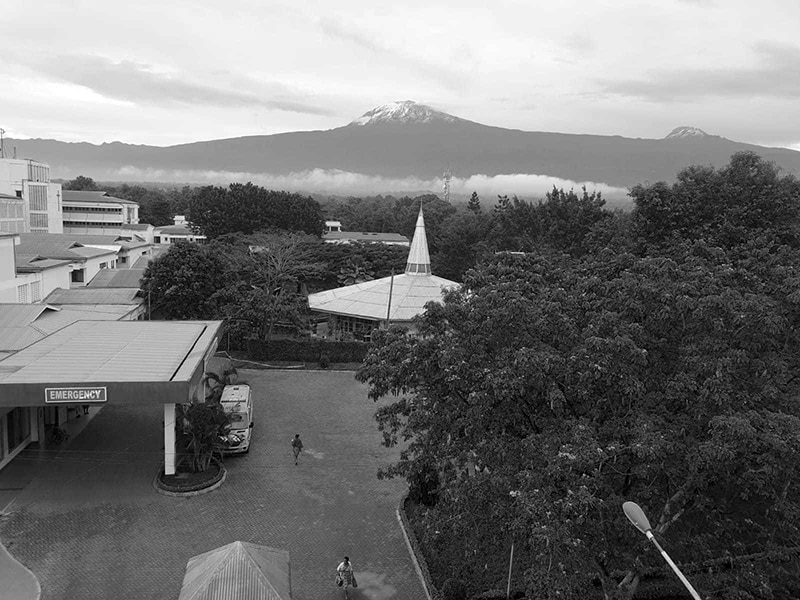 Child Health and Paediatrics
This department's goal is to stop preventable infant deaths and advance kids' healthy development and growth in the first ten years of their life.
Male-friendly Clinic
KCMC created this clinic to give men high-quality, timely, and friendly health care.
Infertility and Endocrinology Clinic
Every patient that visits the clinic gets their hormone levels checked to discover any underlying hormonal issues that may affect their treatment.
Consultation
Getting Ready for Your Appointment at KCMC, here are a few things you should do:
Confirm the details of your appointment (Clinic location, Appointment time, and Doctor's name)
Give yourself enough time to travel to ensure that you arrive at KCMC on time for your stipulated appointment. Arriving late could result in a rescheduling of your appointment
List out the supplements and/or medications you're currently using or bring them along. Note the dosage you take as well as any reactions you're experiencing or you've had
List out the symptoms you've been experiencing
List out the questions you want to ask the nurse or doctor
Be ready to provide information on your family's medical history
Items to Bring to Appointments at KCMC
Please bring your insurance coverage with you or a prepaid card you'll use to pay for the centre's services
Existing patients should bring their registration cards because they'll need the file number on their Medical Record
Important health reports, e.g., laboratory reports, diagnostic reports, and x-ray films
What to Expect on Arrival at KCMC
First-time patients need to get enrolled at the enrollment counter. You'll be given a white enrollment card with an exclusive Medical Record number given to you.
Ensure this card is safely kept because you'll be needed to provide the Medical Record number each time you use KCMC service
Existing patients should head to the enrollment counter to inform the receptionist that they've arrived. You'll need to provide both your Medical Record number and name
After registering, you have to pay for the appointment at the cash collection counter. You can pay with cash, credit card, or debit card. You may have to wait while your medical records are collected
The technician and/or nurse will summon you to measure your temperature, blood pressure, weight, and height. Questions may be asked about your symptoms and condition
You'll be taken to the observation area, where you may first see a medical consultant who will ask questions about your symptoms and condition
You'll then meet the consultant doctor. Your complaints will be listened to, your reports will be reviewed, an examination may be conducted, and you may be asked some questions.
After the initial appraisal, the doctor will suggest a treatment plan. The plan may include a medical prescription or a diagnostics order (specialized testing), laboratory tests (stool, blood, or urine) and/or clinical imaging (scan, ultrasound, or x-ray) if needed.
You might be asked to meet another specialist, physiotherapist, dietician, or other specialized therapists. In some cases, you need to undergo surgery or a procedure. You may be asked to head to the emergency services in critical cases directly.
You can meet a nurse to clarify the doctor's instructions or medications given.
The consultant doctor may recommend another appointment. This can be scheduled before leaving KCMC. Ensure you take note of the time and date of the next appointment.
If you were given medicine prescriptions, these could be collected at any of the centre's pharmacy locations. There are well-trained pharmacists on the ground to direct you on when and how to take medicine for optimal therapeutic effects.
If you've been referred to another dietician, therapist, or consultant specialist, the staff can help you to book an appointment.
Irrespective of the case, there are staffers on the ground to guide and take care of patients.
Ten Questions Patients Should Ask the Doctor at KCMC
What is the medical condition or illness called?
What tests do I need to conduct to confirm the medical condition?
What are those factors that cause the medical condition or illness?
What are the chances of recovering from my medical condition or illness?
How serious is the medical condition or illness?
Is my medical condition contagious? What steps can I take to avoid spreading it to others?
What treatment options are available for my medical condition or illness?
What precautionary steps can be taken to slow its progress?
Do I need to see other medical personnel (specialist doctor, therapist, nurse, or dietician) that I should consult to help manage my condition?
Do I need any follow-up visits?
Clinic Schedule – visit https://kcmc.ac.tz/clinic-schedule
For more articles related to Hospitals in Tanzania, click here