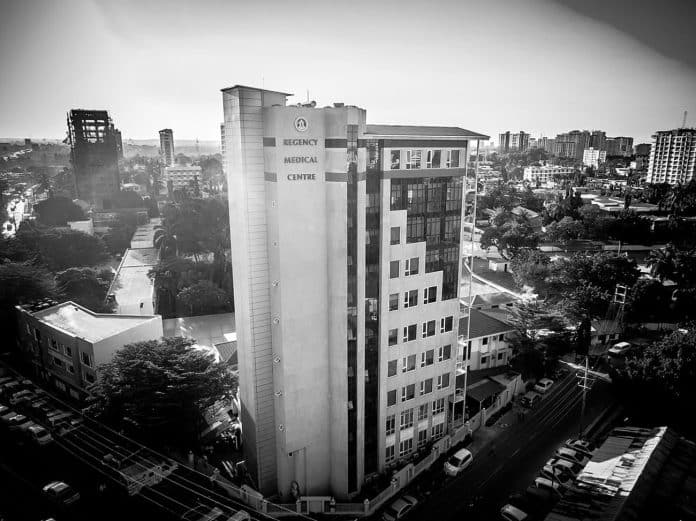 Quick Overview of the Regency Medical Center Dar es Salaam
Overview
Tanzania's RMC [Regency Medical Centre] Multi-Speciality Centre is Located in Dar City.
Located in Tanzania's capital city of Dar, Regency Medical Center is a cutting-edge multi-speciality medical centre with the most up-to-date equipment. Regency Health Centre's mission is to make sure that every Tanzanian person has access to affordable medical care.
Regency Medical Center, one of Dar City's most prestigious Multi Specialty Hospitals, was formed in 1999 to ensure Tanzanian residents' unbiased access to medical care. Furthermore, it aimed to assist people in physically accessing expert care without making a trip anywhere.
Getting treatment in another country is often extremely expensive. Medical tourism prohibits individuals with limited financial resources or domestic insurance from receiving quality medical treatment. This is the reason why, at Regency Medical Center, we've moved our focus away from sending patients abroad and toward bringing in a good number of respected physicians who are specialists in their disciplines right here in Tanzania.
When Regency Medical Center was founded, the founding members also intended to make sure that there was a local job market for qualified and talented people. Dar City residents have had to hunt for work outside of the country for so many years. However, times have changed mainly because of the Regency Health Centre.
Regency Medical Center employs approximately 350 direct and way over 150 indirect personnel to give our patients the best possible treatment and care. We attempt to treat our sick patients' problems with over 40 in-house physicians and 50+ others visiting.
At Regency Medical Center, we have a total of 100+ beds. We don't simply talk about giving excellent care; we also make sure we have the necessary equipment. Our cutting-edge facility, complete with modern technology and highly skilled doctors, ensures that the testing-diagnosis-cure process is completed swiftly and effectively.
Our Mission
Regency Medical Center objective is to strive tirelessly to ensure that all Tanzanians have an improved healthcare environment. While we welcome sick patients from all around Africa, we recognize that Tanzanians have a high level of faith in us.
This is one of the main reasons why Regency Medical Center founding fathers established a multi specialty hospital in Tanzania's Dar City. In order to provide the appropriate protection, It is critical that we possess the best assets. As a result, the entire Regency Medical Centre team, including physicians, nurses, as well as other personnel, are highly skilled and experienced.
Our Vision
Every stride forward puts you nearer to your goal, in spite of how far away it was before. Every measure Regency Medical Center takes is guided by our objective of a healthier Africa. We're working extremely hard to put in place modern and innovative systems in order to get to a point where all types of healthcare treatments can be provided at a cheaper rate.
Our long-term goal is to develop a society where people respectfully care for one another. Everyone makes a contribution to the development and well-being of one another. Building the Regency Medical Center Network will make sure that we can all benefit from long-term, cost-effective healthcare solutions.
Charitable Causes
Regency Medical Center believes in helping in charitable medical causes in Tanzania. Over 7,000 kids with congenital cardiac disease and teenagers with acute valvular heart ailment await heart surgery in Tanzania every year. One out of every 200 babies is conceived with a heart defect, and they suffer an unnecessary and miserable end due to the lack of regional pediatric heart surgery.
To date, RMC [Regency Medical Center] has assisted over 1,200 infants with successful cardiac surgery in partnership with the Tanzania Heart Association, Lions Association of Dar City [Host], and the Tanzanian Ministry of Health.
Dialysis charges are subsidized

Cataract surgery

Collaboration with the Dar City's Lions Club on eyeglasses [Host]

Cardiac, Diabetic, and Eye Camps are provided free of charge in partnership with the Lions Club of Dar City [Host]
Medical Facilities
FAST TRACK
FAST TRACK PERSONALIZED SERVICE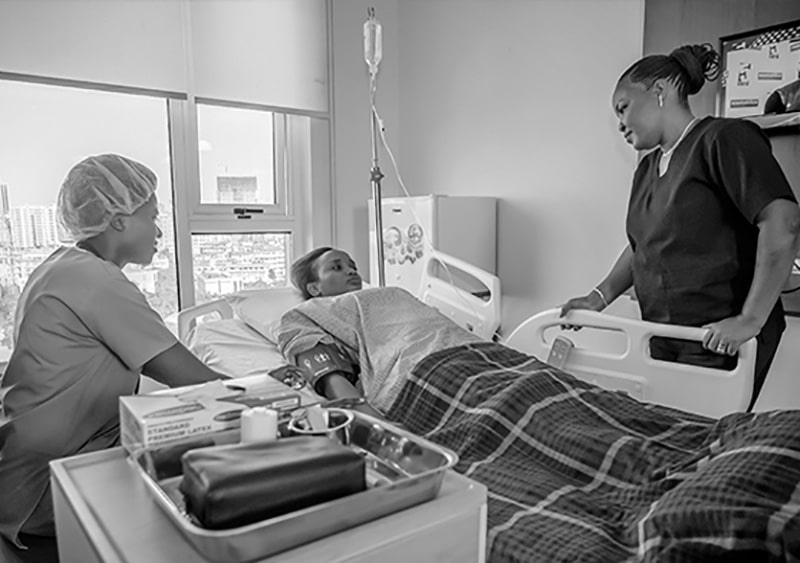 Patients can walk in and receive non-emergency healthcare from the Regency Medical Center Expedite Service, which is designed to be quick and efficient. This service is distinct from the primary emergency ward.
SURGICAL CLINICS
Regency Medical Center features a dedicated operating room to make sure that all treatments are completed quickly and efficiently. In addition, there are 24-hour emergencies as well as outside services to ensure that no patient is left without care. Some of the region's most known surgical specialists work at the facility. To ensure quality sanitary conditions, strict procedures are followed. At RMC, our top objective is to guarantee that patients receive the best possible care and treatment.
Urology

Gynaecology

Plastic surgery

Paediatric surgery

Gastrointestinal surgery
OPHTHALMOLOGY
INCLUDED IN REGENCY MEDICAL CENTER OPHTHALMOLOGY SERVICES ARE:
cataract surgery and phaco surgery

Ultrasound Biometry with A-Scan

Treatment for Glaucoma

Squint and Oculoplastic Surgery

Optometry Services

Paediatric Eye Procedures

Orthoptic Examinations
To Regency Medical Center, the light of somebody's eyes is everything. We ensure that your unique eyes are well safeguarded at Regency Medical Centre. We guarantee that you have everything you need with a wide selection of services.
Regency Medical Center performs all of the necessary check-ups and protocols to ensure that your eyes remain healthy.
ICU [INTENSIVE CARE UNIT]
The state-of-the-art ICU [Intensive Care Unit] of Regency Medical Center is designed to handle the most severe cases. It's supervised 24 hours a day, seven days a week, by a team of critical healthcare consultants, dedicated support personnel, nurses, and specialists. It provides everything needed to provide sick patients with the best care possible, with Ten beds and cutting-edge equipment.
The following are a few of the specialized services provided by Regency Medical Center ICU:
ICU with ten beds

Monitors and other auxiliary equipment

Intensive-care nurses

Treatment for critical illness

Theatre for critical care operations

Special isolation room
ENT CLINIC (EAR, NOSE, AND THROAT)
Regency Medical Center offers outpatient and inpatient care and also emergency treatments for ear, nose, and throat issues. These services include a wide spectrum of audiological testing and therapy.
INSURANCE 
NHIF, As Well as other CARDS OF INSURANCE
Regency Medical Center recognizes that paying for health care might be difficult at times. This is the reason why at Regency Medical Centre, we take insurance cards so that our sick patients can receive treatment right away without worrying about paying upfront. In Dar City, we are among the top health facilities that accept NHIF as well as other insurance credit cards.
FUND FOR NATIONAL HEALTH INSURANCE (NHIF)
TREATMENT And CARE CLINIC
In recent decades, the transmission of infectious illnesses has increased dramatically in Sub-Saharan northern Africa. Regency Medical Center Treatment and Care Clinic focuses on diagnosing diseases and offering high-quality care to patients on a daily basis.
PHYSIOTHERAPY
Regency Medical Center Physiotherapy Unit aims to get a patient's mobility and function back to normal as soon as possible following an injury, sickness, developmental issue, or disability.
PAEDIATRICS
The paediatric unit of Regency Medical Center is properly equipped to manage any emergency or illness affecting children. RMC's paediatric department, which is led by the country's most skilled paediatrician, takes pride in the high quality of treatment it provides. Children from Tanzania, as well as neighbouring countries, are cared for by the institution. Furthermore, the hospital offers subsidized treatment to infants in need.
HEALTH INSPECTIONS
Because Regency Medical Center feels it is critical to ensure your wellbeing in today's hectic world, RMC promoted the concept of corporate and preventative healthcare checks in the United Republic of Tanzania.
DIALYSIS
The Regency Medical Center certified Dialysis Department contains three Fresenius devices that provide high-quality haemodialysis to patients who require emergency life-saving dialysis around the clock without jeopardizing infection control.
SPECIALISED DIAGNOSTICS
The machines we use at Regency Medical Center are listed below.
SPIRAL CT scan [High Resolution]

X-ray gear

Colour Doppler and Echocardiography

Ultrasound

GE Echo Device for Echo-cardiography

Visceral Organs Ultrasound

Holter Monitoring System

Ambulatory BP

EGG

TMT

Tympanometry

Colonoscopy

Audiometry

Gastro-intestinal Scopes

Colposcopy

PFT [Pulmonary Function Test]

Uroflowmetry
Radiology, as well as the Specialized Diagnostic department at the Regency Medical Center wing, is equipped with cutting-edge imaging technologies. The hospital specializes in various diagnostic radiological procedures.
RADIOLOGY
The radiology unit of Regency Medical Center offers a wide range of operations, including emergency response, highly acclaimed interventional radiology, as well as a sophisticated cross-sectional screening service.
OBSTETRICS & GYNAECOLOGY
The Regency Medical Center Obstetrics and Gynaecology Department offers a comprehensive range of female health care solutions. There are customized, exclusive birthing suites available to ensure the safety and security of both the infant as well as the mother.
The Regency Medical Center Obstetrics and Gynaecology department treats and performs procedures in the following areas:
Fertility

Breast Cancer Screening

Endometriosis

Cervical Screening and Colposcopy

Hysterectomy

Prolapse and Incontinence

Gynaecology [Emergency]

Gynaecological Cancers
ENDOSCOPY
BEST SURGEONS FOR ENDOSCOPY TREATMENT
The following are some of the endoscopy procedures we conduct at Regency Medical Center:
Endoscopy is a surgery that allows physicians to view into your anatomy without having to make big incisions. The Regency Medical Center endoscopy can be utilized for a variety of reasons.
Esophageal as well as Colorectal Varices Endoscopic Bands Ligation

Endoscopic Gastrointestinal Polyps Surgical removal

Biopsies, foreign tissue removal, and endoscopic expandable stent insertion

Stool Transplantation via Endoscopy

TURP

Urology Endoscopic Procedures

DVU

Cystoscopy

TURBT

SPECIALIZED ENT [ear, nose, and throat] SURGERIES

FESS

Nasal Endoscopy

Turbinoplasty

Laryngoscopy [direct]
Dental
ARE YOU SEARCHING FOR DENTAL CARE?
The following are among the specialized treatment options available at Regency Medical Center:
Paedodontics

Dental Restorative Services

Orthodontics

Restorations

Root Canal

Desensitising Agents

Whitening & Bleaching

Deep Root Cleansing and Oral Prophylaxis

Crowns and bridges

Management of Soft Tissue

Extraction of teeth

Conservative Dentistry
Our patients at Regency Medical Center have access to a wide variety of dental treatments. Our main intent is to provide an outstanding level of care and service to our patients by having some of the, if not the best, technology on hand, as well as a highly skilled group of doctors, technical personnel, and nurses.
For more articles related to Hospitals in Tanzania, click here