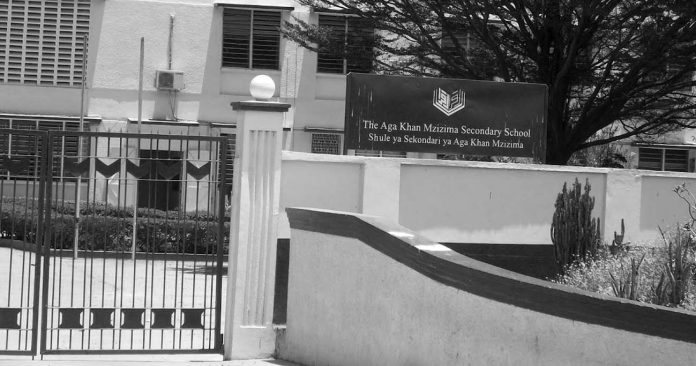 A Quick Snapshot of the Aga Khan Mzizima Secondary School
Dar es Salaam
About Aga Khan Mzizima Secondary School
Aga Khan Mzizima Secondary School is Tanzania's first private secondary school after the 1967 Arusha Declaration.
The school is dedicated to providing all students with a first-rate education that will prepare them to be responsible global citizens, future leaders, and achieve their life objectives. Mzizima provides two curricula to satisfy the demands of the community: Tanzanian International curriculum(Middle School Programme, IBDP and IGCSE ) and national curriculum (NECTA) . The NECTA curriculum is for students in Forms 1 through 6. Middle School Program, which runs from years 7 to 9, leads to the International General Certificate for Secondary School Education (IGCSE), which runs from years 10 to 11. The International Baccalaureate Diploma (IBDP) is a two-year pre-university program that is available in grades 12 and 13. Our international curriculum is built on the International Baccalaureate (IB) idea of educating well-rounded learners in both academics and spiritual understanding. To reach this aim, the school concentrates not just on students' academic achievements, but also on their engagement in athletics, community service, creativity, and action across the school. Mzizima has been in the vanguard of educational development in Dar-es-Salaam since the 1980s, and was among the first schools in the city to use inquiry-based learning approaches and integrate technology into all areas of school life.
There are two sections to the Aga Khan Mzizima school: Lower School and Upper School. Years 7–9, as well as Forms 1 and 2, make up Lower School. Years 10 through 13 and Forms 3 through 6 make up Upper School. The typical entrance ages are shown in the data below.
Aga Khan Mzizima Lower School
Age
International Programme
National Programme
11 Years
Year 7
–
12 Years
Year 8
Form 1
13 Years
Year 9
Form 2
Aga Khan Mzizima Upper School
14 Years
Year 10 – IGCSE
Form 3 – 'O' level
15 Years
Year 11 – IGCSE
Form 4 – 'O' level
16 Years
Year 12 – IBDP
Form 5 – 'A' level
Year 13 – IBDP
Form 6 – 'A' level
Children's placement is based on chronological age, since we've found that such groups help them succeed. If parents believe their child might benefit from being put in a group older than their own, the School will evaluate the child and consult with parents to decide the best course of action. The ultimate decision will be made by the School.
Students who want to go from a national to an international curriculum or from an international to a national curriculum may do so at transition points. If you want your kid to change classes, please talk to the Head Teacher Aga Khan Mzizima about it.
Academic standards in each year group have some flexibility to allow proper differentiation for each child's specific talents and potential.
Students have access to a wide choice of facilities and resources both inside and outside the classroom, regardless of the curriculum they choose. Our skilled career advisor can also provide advice on further education, scholarships from international universities, and job options.
History of Aga Khan Education Service, Tanzania (AKES,T)
The Tanzanian Aga Khan Mzizima schools date back to the late 19th century when the Ismaili community in Zanzibar established a girls' school under the leadership of Sir Sultan Mahomed Shah Aga Khan, the current Aga Khan's grandfather and forerunner.
There were more than 50 schools in Tanzania by 1954. Laboratories, libraries, and playgrounds were all part of the custom-built environment.
The schools were the first to open their doors to individuals of all ethnicities and beliefs while being primarily patronized by Ismailis. This was a novel concept in pre-independence East Africa.
In Tanzania, all parts of private schools' instructional activity, excluding their property and infrastructure, were nationalized in 1967. The pre-school nurseries, which were still under the administration of the Aga Khan Education Service, were unaffected.
In reaction to the closing of the schools, the Mzizima Secondary School which is part of Aga Khan was created in 1967. After the Arusha Declaration, it was the 1st private owned secondary school to open in Tanzania.
The School has been at the forefront of educational development in Dar es Salaam since the 1980s. It was among the 1st schools to use inquiry-based learning and incorporate technology into all elements of the school day.
The Aga Khan Mzizima Primary School in Dar es Salaam was established in 1993 and was the country's first English-based primary school for local kids.
For more articles related to Hospitals in Tanzania, click here!