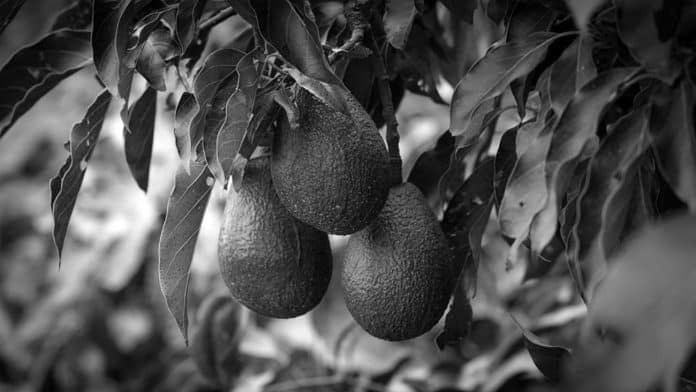 Avocado in Tanzania – Production, Exports, Opportunities and More
The sector of avocado in Tanzania makes the nation Africa's third largest avocado producer, trailing only South Africa and Kenya.
According to the Tanzania Horticultural Association (TAHA), the exports from Hass avocado farming in Tanzania reached 11,237 tonnes or about 510 containers valued at $33m in 2021. This represents a +12.6 percent increase over 2020 sales.
As per the Tanzania Private Sector Foundation (TPSF), Tanzania exported 7,551 tons worth$8.5 million to Asia, Europe, and Africa in 2018.
TAHA approximates that the Avocado in Tanzania export rate will be at 15,000 t in 2023, generating $45 million in foreign exchange.
Avocado price in Tanzania as of year 2022 ranges from US$2.53 to US$1.14 per one kilogram based on data from SelinaWamucii.
Avocado Production in Tanzania
Tanzania began exporting avocados in 2009, making it a relatively new crop.
Tanzania is a perfect location for avocado cultivation because avocados flourish in subtropical climates and regions suitable for tea and coffee production (the traditional crops of Tanzania).
Due to a lack of comprehensive data from the responsible institutions or ministries, estimating Tanzania's total production of avocado is difficult. As a result, data from various sources is inconsistent.
According to the Tanzania National Bureau of Statistics (NBS), production in 2016/2017 was 19,449 metric tonnes.
According to the Tanzania Horticultural Association (TAHA), the nation produces approximately 7,000 tonnes of avocado per year.
Africado Ltd and Rungwe Avocado Company Ltd, both based in Siha District in the Kilimanjaro region, dominate the commercial Avocado in Tanzania production and export. The combined output of the two companies exceeds 5,000 tonnes annually.
The remaining growers are small-holding farmers who own a few to hundreds of avocado trees in their backyards and on distant farms.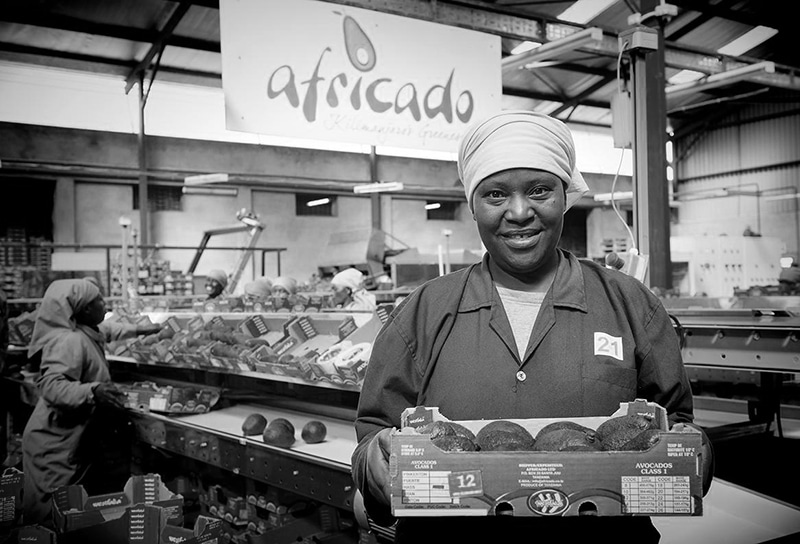 Tanzanian avocado varieties include Hass, Pinkerton, Fuerte, and, to a lesser extent, Puebla.
The major avocado-producing regions are Mbeya, Iringa, Njombe, and Songwe in the southwest, together with Kilimanjaro, Tanga, and Arusha in the northeast, where tea and coffee are traditionally grown.
Kagera and Kigoma in the northwest and Morogoro in the east are the other regions.
You can download the avocado production in Tanzania pdf here for more details if needed.
Avocado Market in Tanzania and Abroad
There is some decent consumption of avocados domestically, but mainly the country exports the produce internationally.
Tanzania Avocado Exports
According to the International Trade Centre (ITC), the country has experienced exports grow at a compound annual growth rate (CAGR) of 35 percent, between 2013 and 2017, to approximately 4,400 tonnes in 2017 from 1,400 tonnes in 2013.
As per the Tanzania Private Sector Foundation (TPSF), the country exported 7,551 tons of avocado in 2018 with a total value of $48.8 million to Africa, Asia, and Europe.
The ITC also states that the country's avocado exports showed a remarkable growth performance over the last few years.
The export value in 2019 was over 8.5 times the value in 2013 and the country's share in world markets rose from 0.1 percent to 0.4 percent.
The leading destinations for avocados from Tanzania are The Netherlands and France. Together, these two markets made up over three-quarters of avocado exports between 2014 and 2018. The UK came 3rd with 14 percent of exports.
The ITC projects that the majority of the country's opportunities to increase avocado exports are in the EU where they account for 1.5 percent of agricultural exports.
The most significant market is the Netherlands, where there is an unexploited potential of $ 1.8 million. The 2nd largest market is France, where the export potential has already been fully realized.
Other large untapped export markets include Japan, Spain, Switzerland, Germany, China, and the United Arab Emirates, while the potential to export to Africa is very minimal.
Tanzania's Prime Minister, Kassim Majaliwa, announced in August 2021, that the Tanzanian government is completing negotiations with South Africa to export avocados to them.
Additionally, Hussein Bashe, the Deputy Minister for Agriculture, said that the government planned to open more avocado markets in India and China.
Eventually, the National Plant Protection (NPPZA) – South Africa's Department of Agriculture granted market access in November 2021 to avocado importation from Tanzania.
In addition, from November 25, 2021, the Indian Plant Health Authority permitted the exportation of Avocado in Tanzania to India. In March 2022, the Minister of Agriculture of Tanzania disclosed that the exports were duty-free in India.
In May 2021, Tanzania set up an avocado cluster in the northern zone regions to seize the opportunity opened by the increasing international demand for avocados.
Investment Opportunities in Tanzania's Avocado Sub-sector
The Tanzania Investment Centre (TIC) issued a report with the title "Investment Opportunities in the Avocado Value Chain, Tanzania" which highlights the opportunities below:
-Establishing large plantations to produce larger volumes of fruits for exportation (to capture Asian, American and European markets), and consider other African countries that do not cultivate avocados. These plantations can be set up in Tanzania's Southern Highlands (Mbeya, Njombe, Iringa, Ruvuma, Katavi, and Rukwa), Northern Zone (Arusha, Tanga, and Kilimanjaro), Lake zone (Mara and Kagera) as well as Morogoro regions.

-Investing in avocado processing facilities: cleaning, sorting, grading, and packaging, as well as production of assorted foodstuffs, cooking oil, sap products, cosmetics, etc.

-Supply or Manufacture inputs necessary for the entire

Avocado in Tanzania

value chain – pesticides, seeds, fertilizers, fungicides, farming implements/equipment (tractors, harvesting machines, trailers), packaging & processing machinery, materials for avocado packaging (special boxes for the transport of avocados), and cold rooms among others. All materials used for packaging are currently imported from Kenya.
For more articles related to Food Crops in Tanzania, click here!