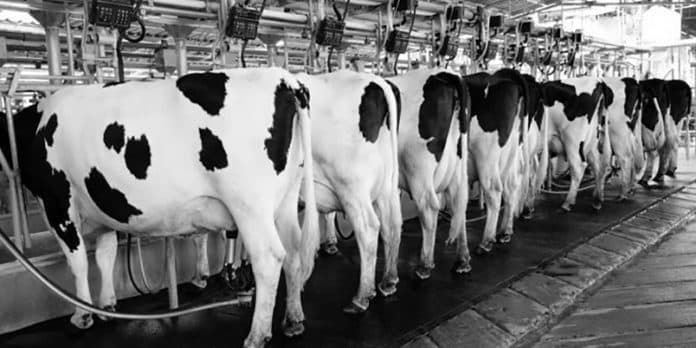 Food Industry in Tanzania – Dairy, Oilseeds, Nuts, Spices and More
The food industry in Tanzania is a major provider of East Africa's beverage, food, and milling industries with exceptional potential for expansion. Thanks to its abundant land, excellent soils, and plentiful rainfall, Tanzania has become an agricultural powerhouse. Food Business Africa takes a look at the country's manufacturing trends.
Tanzania has a significant agricultural advantage due to its enormous agricultural land, fertile soils, and water resources, the majority of which are virgin. The food industry in Tanzania is an agricultural giant in East Africa, providing not only for local needs but also for regional food security.
Tanzania's agriculture, manufacturing, agro-processing, retail, and hotel industries provide enormous prospects for regional and global investors.
The food industry in Tanzania accounts for 24% of the country's total manufacturing sector.
Dairy products and beverages, production of vegetable oils, canning or preserving vegetables and fruits, cereals milling and bakery, sugar and candy, canning fish and related foods, and animal feeds are the primary sectors.
Refining and blending spirits, making wines, beer, and cider, and making bottled waters and soft drinks are all examples of beverages produced by the food industry in Tanzania.
Tanzania's food sector has its roots in government-owned industries that were privatized between the 1980s and early 2000s, with investors moving in to facilitate operations of breweries, bakeries, mills, and other food businesses.
Privatization not only increased the productivity of the food industry in Tanzania but also resulted in large additional private-sector investments in the industry, significantly altering the image of the food processing sector.
As a by-product of the privatization, two powerhouses emerged: the Mohamed Enterprises Group and the Bakhresa Group, both representing the nation's largest and most diverse food industry companies, operating in milling, drinks, baking, and other industry areas.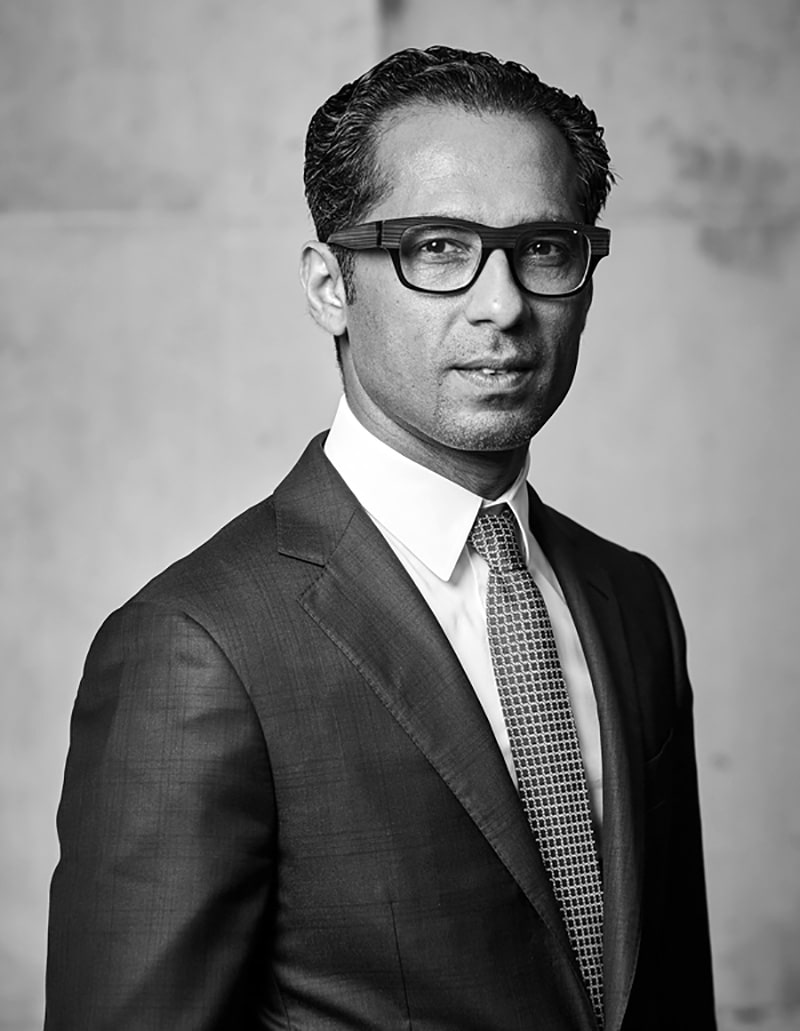 Due to the privatization as well as the opening up of the food industry in Tanzania to other companies, domestic, regional, and global corporations have extended their influence in Tanzania, notably beverage powerhouses such as PepsiCo, Coca-Cola, and AB-InBev, which operate four factories across the large country. Serengeti beers and Diageo, the maker of Guinness, also have three factories in Tanzania as well.
Over the past fifteen years, the rate of direct domestic and international investments has increased significantly, while small- and medium-sized players have continued to emerge, with a few of them developing into key players in the food industry in Tanzania. For instance, in the dairy department, domestic companies such as Asas Dairies, Tanga Fresh, and Milkcom have set the pace in a nation where milk production has taken longer to mature.
According to projections, investment levels in the food industry in Tanzania will increase significantly over the next five-ten years, owing to rising incomes, urbanization, and shifting consumer attitudes toward conveniently processed and packaged food items. More domestic, regional, and global players, as well as private equity firms and other stakeholders, are likely to come into the country in the near future.
Most consumer-oriented food manufacturing enterprises use domestic ingredients. However, some depend on imported food components and supplements like soy, wheat, rice, as well as industrial processed items due to the country's lack of industrial and agricultural development.
Micro and tiny-scale processors dominate the food industry in Tanzania, with a few medium and large-scale processors located around Dar es Salaam, Kilimanjaro, Tanga, and Arusha.
All in all, for food suppliers and manufacturers in Tanzania's food, milling, and beverage industries, now is the time to establish themselves in the growing food industry smartly. Which is also in need of a set of possible solutions to rearrange the country's fragmented agro-processing sector as well as lead it to its proper place, if the future of the food industry in Tanzania is to be believed.
Dairy Products in the Food Industry in Tanzania
Tanzania's dairy sector has the greatest potential in Africa, with the opportunity to increase the incomes of the country's local farmers, food security, and nutrition. The sector accounts for thirty percent of the livestock sector's Gross domestic product, demonstrating its importance to the country's economy if its maximum potential is exploited.
Despite the enormous potential and expanding demand for dairy products, Tanzania remains a major importer of milk and dairy products such as long-life milk, cheese, milk powder, butter, and more.
The food industry in Tanzania produces approximately 2.4 billion gallons of milk per year, with an objective of 4 billion gallons per year. Due to increased domestic production, the government plans to boost milk capita consumption from 47 to 70 gallons within a few years.
In 2009, the total cost of imported milk products was $7.7 million, with the majority of imports coming from the Netherlands, Kenya, and South Africa.
A rise in the number of enhanced dairy cattle increased consumption of dairy products, and shifting consumer attitudes toward convenience and medical awareness are all key drivers in the Tanzania dairy sector's future growth. Low output and a high animal death rate, on the other hand, are the two most significant problems that could hinder the sector's growth.
In a brief published in 2011, the TAMPA [Tanzania Milk Processors Association] stated that the country's product range was limited to fermented and liquid milk. While the need for processed dairy products, especially in urban areas, was unsatisfactory, with annual importation of about 15-20 million gallons of LME [Liquid Milk Equivalents] estimated at $5 million US and rising at a rate of nine percent annually.
Although great progress has been achieved by the food industry in Tanzania the situation remains the same, with the number of dairy processors increasing again after a long fall from the 1990s and the 2000s.
Over the last few years, major investments have been undertaken in the milk industry, with the Bakhresa Corporation joining the food industry in Tanzania with a UHT milk factory in Zanzibar as well as Milkcom dairy recently establishing a new factory near Dar es Salaam that can produce UHT and fermented goods.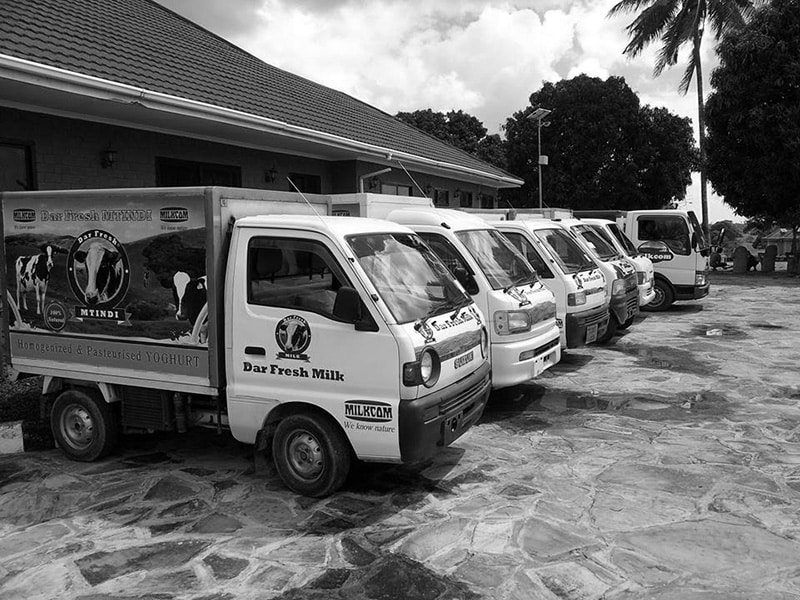 Tanga Fresh, Tanzania's largest dairy, keeps expanding, with a focus on UHT dairy. More dairy factories are expected to be built in Tanzania over the next five-ten years to meet the growing need for locally manufactured items.
Tanzania's dairy industry requires milk storage, processing solutions, and cooling, as well as cost-effective packaging materials and equipment, a research lab, and food welfare technologies. Formulations in advanced technologies that can produce safe, nutritious, and cost-effective products, as well as technologies that can enhance efficiencies and minimize waste.
Oilseeds, Nuts and Spices in The Food Industry in Tanzania
The food industry in Tanzania is a major player in the global oilseeds, nuts, and spices market. It is ranked third in Africa, after Ivory Coast and Nigeria, and eighth overall. Tanzania's principal sources of edible oil include soya beans, sunflower, groundnuts, palm, sesame, and cotton, which are grown in practically every corner of the enormous country.
Given that it stands as one of Africa's top oilseed farmers, the country offers considerable incentives to invest in the oilseeds industry, with present consumption of 500,000 tons per year compared to domestic production of only 180,000 tons.
The TIC [Tanzania Investment Centre], a government-owned agency that promotes domestic investment, recently issued a notice encouraging investors to look into edible oil refining industries to help Tanzania lower a 320,000-tonne supply gap and reduce its import bill, which stands currently at $294 million USD.
According to TIC, edible oil demand would climb to 700,000 tons by 2030.
Over the previous several years, the country's cashew nut production has increased dramatically, with productivity doubling to over 300,000 tons in just two years, propelling the country into the top 10 Cashew nuts producer in the world. Cashew nuts, which are used in a variety of snacks, are becoming more popular around the world as people seek healthier snack alternatives.
The food industry in Tanzania's increased production has aroused the government's interest, which is looking for partners to help add more value to the oilseed in the nation rather than exporting raw nuts.
Cashew plantations cover 14 million hectares across the country, mostly in the Ruvuma, Lindi, Mtwara, and Tanga districts. Only about 10% of the natural cashew harvested in the area is processed in the region.
In the spicy industry, the nation is the world's biggest producer of cloves as well as other major spices used in the preparation of native dishes.
Zanzibar, a.k.a the "Spice Islands," has received a pledge from the food industry in Tanzania for keeping the spice label by supporting farmers to boost production, enhance quality, and double exports. Tanzania came in third place between 1995\1999, exporting 5% of the total spice exports of the Least Developed Countries.
The food industry in Tanzania is a top ten global supplier of peanuts, with output increasing rapidly from approximately 350,000 tons in 2009 to 1.8 million metric tonnes in 2015, accounting for roughly 1.7 percent of global production.
The food industry in Tanzania ranked ninth in the world in peanut production in 2013. However, yields remain poor due to disease, drought, and a lack of superior varieties, ranking 69th internationally at slightly more than 1 ton per ha.
Despite being a top-ten supplier of the nut in the globe, the country receives the lowest possible price of the top 20 suppliers due to severe aflatoxin requirements imposed by importing nations. Farmers lack both incentives and the ability to raise aflatoxin-free groundnuts. The peanut sector lacks value addition as well as agricultural processing activities.
According to UNIDO, the food industry in Tanzania is a major player in sunflower cultivation, producing 350,000 tons per year, which translates to approximately 90,000 tons per year.
East Coast Oils and Fats, Murza Wilmar, Bidco Africa, and Mount Meru are among the prominent participants in the food industry in Tanzania's oilseeds refining and processing. Cottage refiners, primarily for the refinement of sunflower, are also accessible locally. The main market for spices and cashew nuts is Asia.
In the next five-ten years, it is projected that the government's attempt to localize value addition will result in a large investment in the food industry in Tanzania's production of spices and oilseeds in the country.
Milling, Baking and Animal Feed in The Food Industry in Tanzania
Tanzania is East Africa's grain superpower. It is East Africa's greatest maize producer, with 5.4 million tons produced in 2018, though a fall compared to the 6.7 million tons produced in 2014. The USDA anticipated 5.3 million consumers in 2018.
Maize, a staple in several nations in the region, is sold across national borders, with the food industry in Tanzania serving as a source of maize for Kenya, as well as other grains such as sorghum and millets, which produced 800,000 and 350,000 tons respectively in the year 2018. Rwanda, Zambia, Malawi, Burundi, and the DRC [Democratic Republic of Congo] are among the nations that receive Tanzanian grains.
According to USDA, Tanzania's grains export market is mostly opportunistic, sometimes illegal, and dependent on a variety of internal and external circumstances. Export bans occur on a regular basis, discouraging traders from obtaining substantial export contracts.
The country isn't a major wheat grower, producing approximately 100,000 tons per year. Still, the food industry in Tanzania has some of the biggest wheat milling factories in the area, with Bakhresa Group beginning in the country and expanding significantly into the greater east and southern Africa.
The Azania Group, METL, and Coast Millers are some of the other major wheat milling companies. Due to the deficiency in domestic production, the food industry in Tanzania imports 90 percent of its wheat from Russia, Brazil, Canada, Australia, and Germany with an annual wheat bill of US$225 million.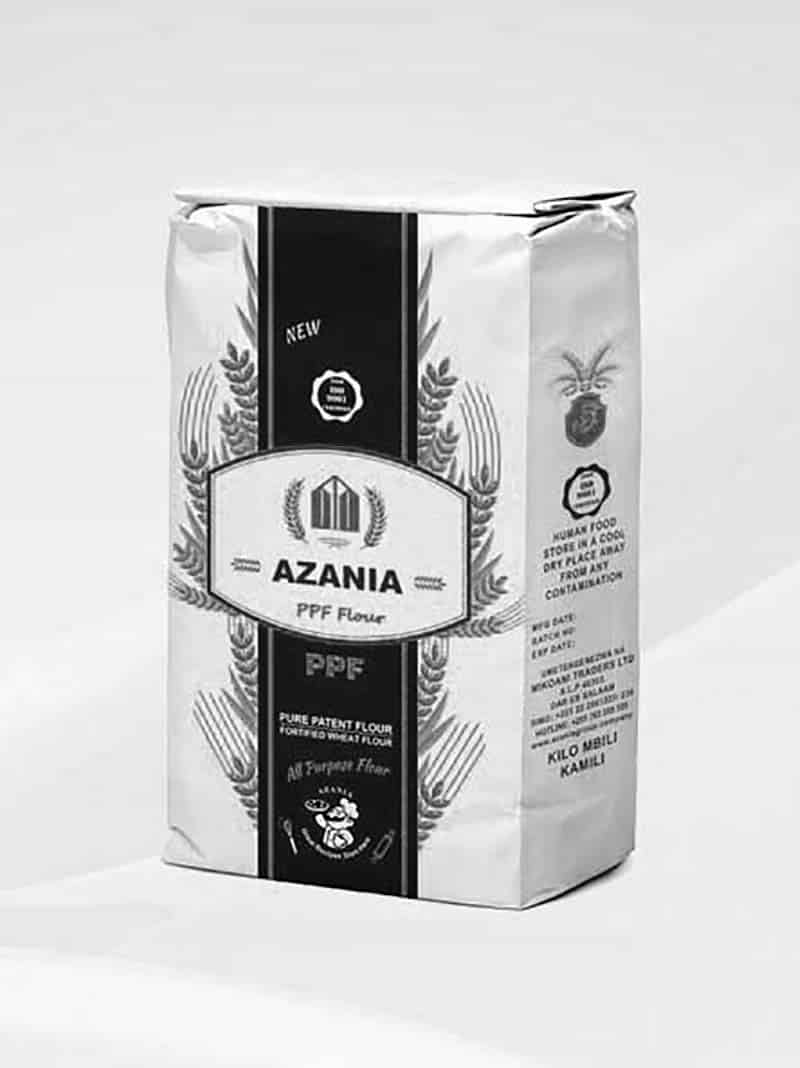 According to the USDA, the rise of large towns such as Arusha, Dar es Salaam, and Mwanza is expected to boost wheat demand from its current level of roughly 1 million tons.
Pasta, cookies, and morning cereals are the primary growth sectors for the wheat industries. The USDA reports that in remote and peri-urban regions of the country, there has been a trend away from traditional staples like coarse grains and tubers and toward wheat consumption instead.
The bakery and the maize manufacturing sectors continue to prosper as a result of rising urbanization, earnings, and a more knowledgeable customer, driven by increasing demand for easily packaged maize food and baked goods.
Tanzanian rice production has consistently increased, reaching 2 million tons in 2018. However, the food industry in Tanzania is still far from satisfying local demand, which was 2.8 million tons, with the majority of imports coming from Pakistan as well as other Asian nations.
The food industry in Tanzania is a prominent exporter of paddy into the East and Central African nations. At the same time, locally arranged packaging and manufacturing have seen a number of companies open up factories in the southern gateway and other places. Sorghum, cassava, and other grains are also crucial contributors to Tanzania's food supply. In Mtwara, a cassava starch manufacturing plant was recently built.
The animal feed sector has grown dramatically as the demand for high-quality, cost-effective feed has increased as a result of investing heavily in the livestock sector, primarily driven by the poultry industry.
According to Alltech, the food industry in Tanzania has over 40 animal feed plants to meet the country's demand, as per the report of Tanzania Animal Feed Association, with total output reaching 290,000 tons.
Significant new funding in wheat, barley, maize, pulses, rice, and animal feeds processing is expected in Tanzania over the next five-ten years to fulfill demand and utilize expanding local grain supply.
Meat, Poultry and Fish in the The Food Industry in Tanzania
According to the Department of Fisheries and Livestock Development, Tanzania has the 3rd biggest livestock population in Africa, with approximately 16.7 million goats, 25 million cattle, 8 million sheep, 36 million chickens, and 2.4 million pigs.
Tanzania's vast and sparsely inhabited area, abundant water [H2o] resources, long coastline and massive lakes, and growing grain industry provide a substantial incentive to expand the poultry, meat, and fish industries.
The total livestock population in Tanzania is expanding, both from commercial and traditional production, as some farmers embrace enhanced production systems like feedlot ting as well as commercial producers' reaction to demand good meat niche and global markets.
The red meat supply chain is thought to generate a variety of products that must be recovered and converted into useful goods in order to create higher value, minimize environmental pollution, and create better pricing for producers.
The potential of the cattle and meat-producing industries has only been partially exploited. The food industry in Tanzania has made boosting plans for additional value in this sector a top priority.
For instance, as per the TIC, investors were sought in 2018 to set up meat manufacturing units in Dodoma, the Coast region, and Iringa in a partnership with the authorities worth an estimated $76.6 million USD, with the projects consisting of backgrounding farms and feedlots, slaughterhouses, and distribution and packaging facilities.
To address the increased demand for meat items in the country and area, the food industry in Tanzania has seen the creation of ranches as well as a rise in aquaculture farms and poultry.
For instance, Silver lands Tanzania, which is a private-owned equity firm, recently opened a one-day-old chick plant and one of the biggest feed mills factories in East Africa, aiming for the regional and Tanzanian markets.
Tanzania's meat and poultry farms and processing industries are expected to receive a significant amount of investments over the next five-ten years from the food industry in Tanzania to meet rising domestic demand. The nation will become a powerful player in the international market as the sector becomes more streamlined.
Tanzania's poultry sector will benefit from a 4-year $21.4 million USD subsidy aimed at increasing poultry output in the country. The Bill and Melinda Gates Foundation has awarded a grant to the WPF [World Poultry Foundation], which will use the cash to help Tanzania and Nigeria develop their poultry industry.
Alcoholic and Soft Beverages in the The Food Industry in Tanzania
Tanzania's non-alcoholic and alcoholic beverage sectors are among the most successful in East Africa. Tanzania's beverage sector is one of the most dynamic in the region, thanks to a competitive environment created by the presence of global multinationals and small business people.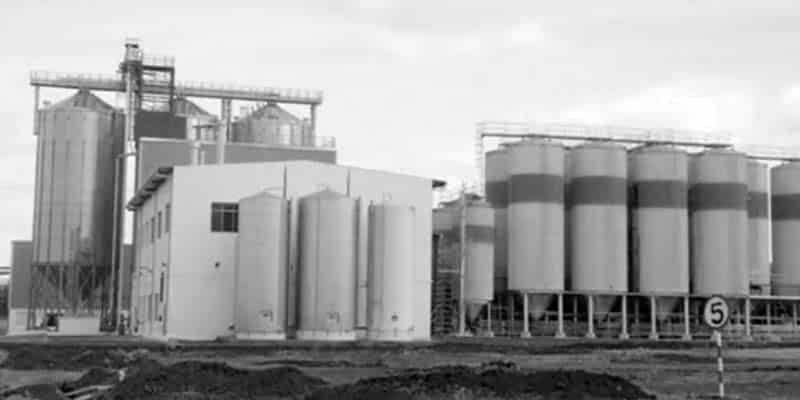 Tanzania Breweries Ltd [TBL], owned by AB-InBev [previously SABMiller], maintains power in the alcoholic beverages market. It competes strongly with Diageo-controlled Serengeti Breweries Ltd, the producer of Serengeti brands and Guinness in the country.
TBL has four breweries as well as a distillery in Tanzania, whilst Serengeti Breweries Ltd owns just three factories.
Coca-Cola runs four bottling operations in the country in the soft beverages space, whereas PepsiCo has a comparable number of bottling plants managed by SBC. Local entrepreneurs are not left out in the fight to reduce the thirst of Tanzania's 55 million citizens, who desire water, juice, beverages, soda, and even beer.
METL Group, the Bakhresa Group, and newcomers such as the Jambo Group are all major players in the food industry in Tanzania specifically the beverage industry. The country also produces a lot of packaged water.
Tanzania's soft drinks industry is predicted to see a substantial increase in investment over the next five-ten years, in line with the country's economic, urban, and income growth.
Horticulture in the Food Industry in Tanzania
The possible contribution of Tanzania's horticulture industry, with an emphasis on the vegetables and fruits section, is frequently overlooked.
The nation is a major producer of oranges, tomatoes, potatoes, mangoes, onions, and avocadoes, supplying East African regional markets as well as expanding quantities for international markets.
The food industry in Tanzania generated more than six million metric tons of horticultural products in 2015. However, there is still room for maturing, especially now that numerous new competitors have entered the market, such as Africado, which has put money in the avocado value chain and is now the country's top fruit exporter.
The south and northern mountains of the country have seen significant funding from the food industry in Tanzania to boost the horticulture value chain, with the coastal plains' potential still massively untapped.
The value of funding in the horticulture sector – from agriculture to packaging as well as processing – is predicted to expand dramatically in Tanzania over the next five years as the value-chain difficulties are addressed by the state, and the private sector assumes its proper place.
Sugar and Confectionery in the Food Industry in Tanzania
The sugar sector is Tanzania's biggest agro-processing sector. Tanganyika Planting Company Limited, based in Moshi, began this sector in 1924.
This was accompanied by two [2] other sugar firms in Kilombero & Mtibwa in the years 1961 and 1962, accordingly. The business has grown to 5 sugar producers, but today's nation has four millers: Mtibwa Sugar Estates Ltd, Kilombero Sugar Company Ltd, Kagera Sugar Ltd, and TPC [Tanganyika Planting Company Ltd].
According to available data, the production of sugar in the food industry in Tanzania has expanded from the starting 2,000 to over 300,000 metric tons annually, with a 100,000-tones deficit being imported.
The government has appealed to investors to help finance the deficit by investing in new sugar plantations and factories across the country.
For instance, as per the TIC, the Tanzanian government seeks partnerships for the Ruipa Sugar venture in Kilombero District, cultivating sugarcane on 13,950 acres of land. With the potential to produce 100,000 tons of sugarcane per year, upgradeable to 200,000 tonnes per year, potentially filling the nation's importation gap.
Multiple small- to large-scale sugar ventures are in the works, according to the SBT [Sugar Board of Tanzania], and have progressed through the planning phase and into the final stages of purchasing, installing, and commissioning.
Purandare Industries[T] Limited [Dodoma], Mkulazi Holding Limited [Mkulazi & Morogoro], Suba Agro Co. Limited [Manyara], Nile Agro Industries Ltd [Tarime], and the Bagamoyo Sugar Limited [Bagamoyo] are all leading these initiatives.
These additional initiatives are estimated to produce approximately 200,000 tons per year when fully operational. Kibondo [Malagarasi Basin], Kisaki and Mvuha [Morogoro], Songwe Basin, and Rufiji Basin are also possible locations for large-scale sugar operations.
As the country's population grows and young Tanzania people consume more sugary foods, the candy industry is becoming increasingly important.
Significant investments in sugar cane production and processing by the food industry in Tanzania are expected in the next five-ten years. The candy business is expected to grow dramatically due to a growing, youthful population and increased incomes.
Dar es Salaam's never-ending trade quarrel with Nairobi, which erupted in early 2018 when Tanzania levied a 25 percent duty on Kenya-produce confectionery products, asserting the use of zero-rated manufacturing sugar, bent competition in favor of Nairobi factories, has apparently opened up an approximated TSH 3 billion market for local players to grab.
Coffee and Tea in the Food Industry in Tanzania
Tanzania is a major coffee and tea grower, primarily in the north and south highlands. Tanzania's economy is heavily reliant on coffee production, which is the country's major export crop.
Tanzanian coffee production ranges from 70 to 80,000 metric tons per year, with Arabica accounting for 70 percent and Robusta for 30 percent.
After Uganda, Ethiopia, and the Ivory Coast, it is the continent's fourth-biggest coffee grower and exporter, and it ranks 17th worldwide. Tanzania manufactured 69,000 metric tons of green coffee in 2018, of which 61,800 metric tons [90 percent] were exported, and just 3,000 metric tons [4 percent] were consumed locally.
Tanzania's tea industry has a significant impact. It is the country's fourth-biggest export crop, with over 30,000 smallholder farmers producing a third of the total output. Gatsby points out that it is gathered all year and provides a consistent, stable source of income, reducing farmers' exposure to extreme climatic shocks.
Tanzania is one [1] of Africa's major significant tea-producing nations, and it shares borders with Malawi and Kenya, two other key African tea-producing nations.
The food industry in Tanzania stood as the world's 14th biggest tea producer in 2008, accounting for approximately 0.73 percent of worldwide production and ranking fourth among African countries, trailing Malawi, Kenya, and Uganda with approximately 29,000 tons according to 2010 predictions.
Tanzanian tea is mainly shipped in bulk and offered at a low price. Tanzania's major tea companies include Chai Bora, Tanzania Tea Blenders, and Chai Bora. Despite the reality that the majority of the crops are bound for export markets, the country's demand for tea and coffee continues to grow, resulting in the establishment of local coffee and tea processing plants.
As local demand grows, it is projected that the tea and coffee industries in Tanzania will receive major investments in the manufacturing, processing, as well as retailing value-chains.
If you are looking to get more detailed information, you can download the food industry in Tanzania PDF for further reading.
For more articles related to Food Crops in Tanzania, click here!