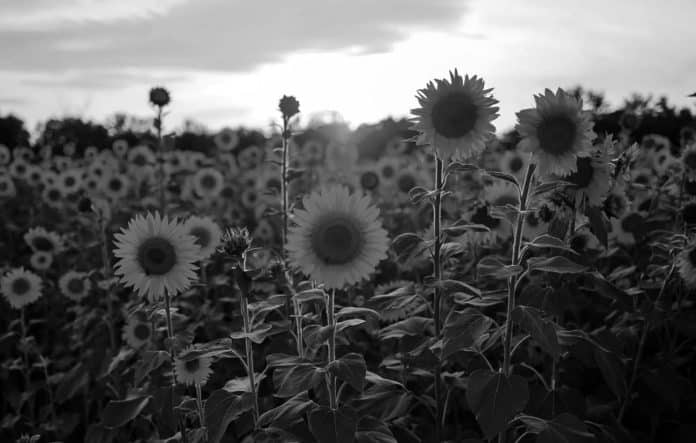 A Quick Snapshot of Sunflower Production in Tanzania
Sunflower production in Tanzania is among the top ten producers of sunflower oilseed in the world, with a yearly output of sunflower oilseeds totaling roughly 350,000 t, equal to approximately 90,000 t of oil.
Sunflowers are farmed across the country, primarily by small-holding farmers. As a result, the expansion of Tanzania's sunflower oil industry has the potential to significantly improve the livelihoods and well-being of comparatively poorer people.
Dodoma Region's Role in Sunflower Production in Tanzania
UN Industrial Development Organization Involvement
Dodoma, which is in the country's central region, is among the main producers, producing more than 20% of the national output. Sunflower oil production employs over half of its farmers, but some small-scale growers have reached the full ability of this industry, either in the form of increased quality or bigger volumes. Limited access to any value-added markets and services and inadequate machinery are two issues that contribute to low productivity and quality.
The UN Industrial Development Organization (UNIDO) has been working with Tanzania's Ministry of Trade and Industry since 2012 to modernize and upgrade the country's agro-industry, as well as to raise the market competitiveness of domestically processed goods, such as sunflower oil, in international and national markets.
A team of some UNIDO international specialists and skilled national consultants offered diagnostic services and support with the implementation of upgrading plans within the context of the industrial upgrading and modernization project.
Small-scale and micro-oil growers in the Dodoma region were recommended to organize a cluster, invest in shared facilities to clean, store, and refine seeds, and engage in collaborative marketing activities to boost their firms' competitiveness and productivity. For that purpose, the initiative is presently assisting in the relocation of processors from residential neighborhoods to the Chamwino industrial park.
"Because the property in Chamwino is too expensive for the tiny processors to afford it on their own. We are collaborating with UNIDO to acquire some property in the industrial park so as to develop a cluster in which a lot of interconnected companies may collaborate," said Iringo Ringo, the Central Zone Sunflower Oil Processors Association's chairman.
The initiative has also provided producers with access to low-cost technologies for refining sunflower oil. UNIDO has collaborated with the country's VETA (Vocational Education and Training Authority) to assist small firms in purchasing new machinery for sunflower production in Tanzania. This has contributed to increased product competitiveness and income growth.
Alpha Manyanga, a farmer who adopted the new technology in the processing of his oil, stated that the modern machinery has assisted him in increasing his production of refined oil, which has made his customers happier and allowed his product to compete in a larger market.
More research, as per Julius Mjelwa, the Acting Director of Research Market, Development and Planning at VETA, would assist enhance the machinery used to develop the country's sunflower oil industry.
"With UNIDO's technical assistance, these small firms now have additional capacity for storage and  Sunflower production in Tanzania, as well as improved access to the market." "The Sunflower Oil cluster in Dodoma is a paradigm for the development of oil and several other clusters for crop processing for SMEs, which will be replicated in other industries," stated Janet Mbene, the Deputy Minister of Trade and Industry.
Similar tactics have been pursued by dairy companies, as well as those in the food processing and edible oil industries. UNIDO has reviewed 19 businesses thus far and has educated a total of 50 national specialists to help in implementing the industrial modernization and upgrading project.
According to a recent poll, firms that participated in the upgrade improved domestic sales by 38% on average. Two of these doubled their export volume.
The initiative also helps organizations enhance their skills to manage and monitor their businesses by lowering the wastage of resources during processing, resulting in total savings of $1 million in the past three years.
Lessons
"We've learned a lot from this project. The specialists pointed out the mistakes we made, and by addressing our faults, we were able to go forward. "We now have a very bright future," D.K. Mmari experienced, local dairy firm CEO.
"All small growers confront the same issues, whether it's value addition, skills, technology, marketing and skills," Minister Mbene explained. "However, the industrial modernization and upgrading project executed in Tanzania revealed that SMEs are able to overcome the majority of their obstacles if technical support, management skills, and commercial links are offered."
Such efforts have led to new alternatives springing up such as the sunflower production in Singida Tanzania which seem to be another potential zone for the crop that is propelling forward rapidly.
You can download the sunflower production in Tanzania pdf for more details and for more articles related to Food Crops in Tanzania, click here!