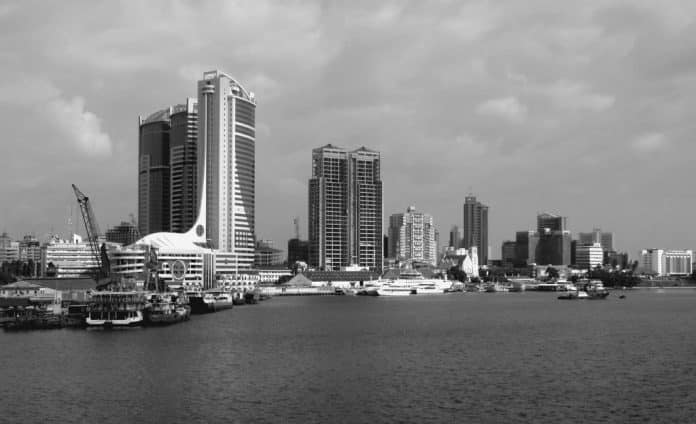 Tanzania Economy Transition – Command Economy to Market Economy
How is Tanzania Economy?
What type of economy does Tanzania have? Tanzania economy is currently classified as middle-income economy and is more dependent on agriculture. Tanzania's economy has been in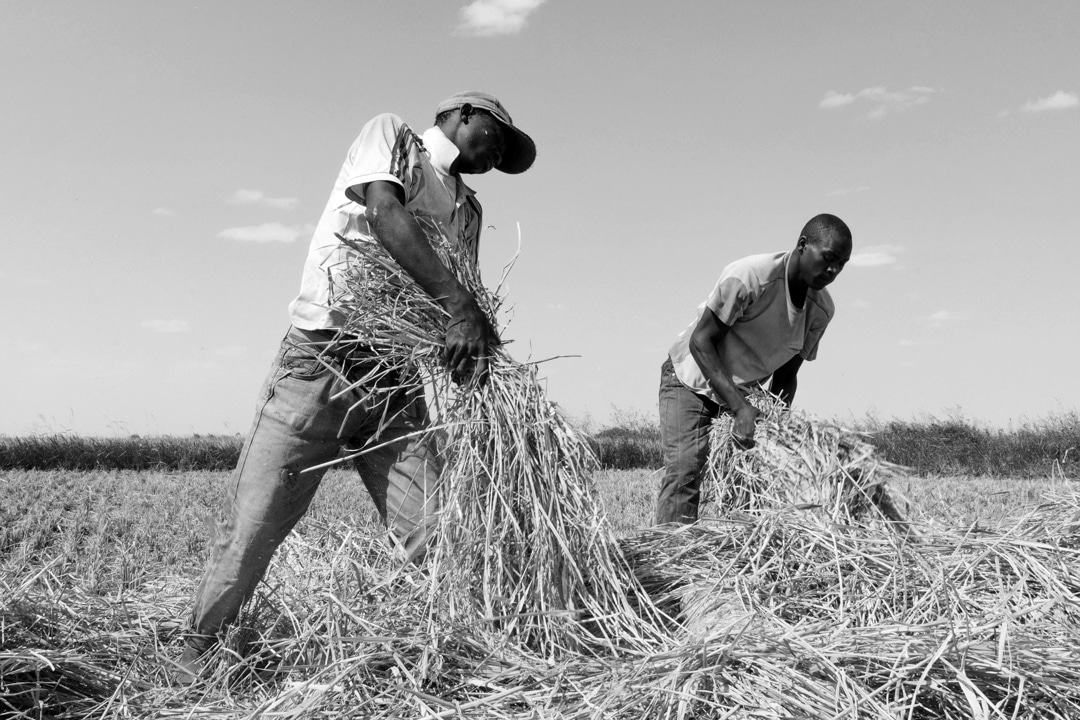 a transition from a government-led economy to a market economy since 1985. Although GDP has increased since these changes, GDP fell sharply as the changes began to take effect. For the first time in mid-2007, GDP surpassed the level of revenue before the transition.
As a result of the 2014 economic restructuring, GDP increased by one third to $ 41.33 billion.
Tanzania was able to maintain the pace of economic growth compared to the trend of global economic growth, and this has become one of the hallmarks of African nations. However, it should be noted that, according to World Bank figures, over the past five years, Tanzania economy has seen a rapid growth since 2000. Looking at this growth in the medium term, its growth is still positive. It is estimated that the economy will grow by 6 percent between 2020/21, and this will be due to significant expenditure on infrastructure construction.
History of the Economy of Tanzania
Significant steps have been taken to improve the Tanzania economy in line with the market and encourage investment from the private sector domestically and abroad. In early 1986, the Tanzanian government introduced a reform program that involved breaking apart the economic control system which was running via the socialist system known as "Ujamaa". These changes focused on private sector involvement in the economy. The plan included a well-planned policy framework that reduced the size of the insufficient budget and improved economic regulation, thus reducing the sharp depreciation of exchange rates. It also created a free market, eliminated many price control regulations, loosened restrictions on the food products market, lowered interest rates, and stimulated re-development of the financial sector.
Tanzania's per capita income has now grown by more than 40 percent between 1998 and 2007. In May 2009, the International Monetary Fund (IMF) agreed to launch a program to assist Tanzania in the fight against the global economic crisis. Tanzania is also involved in a policy support instrument under the IMF. Tanzania's participation began in February 2007, after the country completed the second phase of its three-year poverty reduction and economic growth program. The first phase of the program was completed in August 2003. The program was a continuation of the ESAF, known as Enhanced Structural Adjustment Facility, in which Tanzania participated from 1996 to 1999. The PSI program coordinated by the International Monetary Fund (IMF) provides policy support and a signal for low-income participating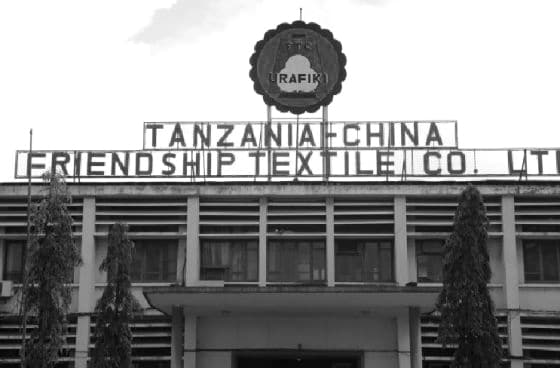 countries and focused on countries that have largely succeeded in having a good economic growth, low inflation, self-sufficient foreign exchange reserves, and those that have begun to strengthen their external and internal capabilities to response to debts efficiently.
Tanzania also took key steps in redesigning all enterprises that were owned by the state. To date, the program has privatized 335 organizations out of 425 public entities. Overall, Tanzania economy has grown by an average of 4 percent per year. This is much better than in the last 20 years, although it is not enough to improve the lives of ordinary citizens. Also, the economy is still heavily dependent on donor aid. In addition, Tanzania still owes $ 7.9 billion. Repayment of this debt accounts for about 40 percent of total government expenditure. Tanzania has been able to meet the criteria for debt relief under the debt reduction program for poor countries with large debt burdens (HIPC – Heavily Indebted Poor Countries). The $ 6 billion debt was waived following the implementation of an agreement known as Club 7 of Paris. An in-depth study shows that Tanzania's prosperity increased during the colonial period, but there was a declining growth in the 1930s. This was due to an outbreak of diseases during that period.
Gross Domestic Products Trend
This table shows the trend of Tanzania's gross domestic product at market price levels that have been estimated by the International Monetary Fund (IMF). The figures are set at millions of Tanzanian shillings.
| | | |
| --- | --- | --- |
| Year | Gross Domestic Product | US Dollar Exchange |
| 1980 | 45,749 | 8.21 TZ Shilings |
| 1985 | 1115, 006 | 8.87 TZ Shilings |
| 1990 | 830,693 | 195.04 TZ Shilings |
| 1995 | 3,020,501 | 536.40 TZ Shilings |
| 2000 | 7,267,133 | 800.43 TZ Shilings |
| 2005 | 13,713,477 | 1,127.10 TZ Shilings |
| 2010 | – | 1,515.10 TZ Shilings |
The minimum wage was $ 0.52 per hour of work in year 2009. Tanzania economy witnessed a continuation of real GDP growth of 5 percent from the beginning of year 2007.
This table shows the main Tanzania economy facts for 1980 to 2017. Inflation was less than 5 percent as shown in green.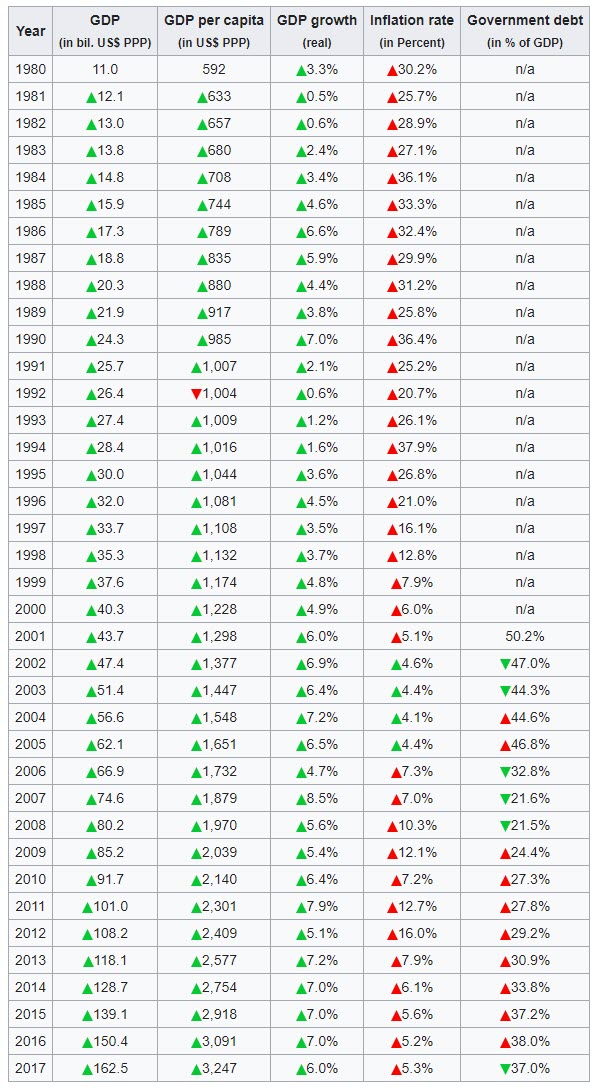 Contribution of Agriculture to Tanzanian Economy
Tanzania's economy today is mostly based on agriculture, which accounts for 28.7 percent of gross domestic products, and accounts for 85% of all exports, accounting for half of all employment in the country. The agricultural sector was 4.3 percent in 2012, less than half of the Millennium Development Goals which was 10.8 percent growth. 16.4 percent of the land can be cultivated, with 2.4 percent of the land being planted with permanent food crops.
Reliance on agriculture, to a large extent, makes the economy in Tanzania more vulnerable to climate catastrophes and falling market prices. 76% of Tanzanians are dependent on agriculture, and due to the lack of education and infrastructure required for the improvement and use of agricultural technologies, drought, floods, or global warming could adversely affect their living standards and lead to significant unemployment, hunger, and increased malnutrition. It can also lead to infant mortality due to malnutrition.
Tanzania agricultural production in year 2018:
171 thousand tons of cashew nuts (6th producer in the world)
5 million tons of cassava (cassava production in Tanzania ranks the country as the 12th producer in the world);
3 million tons of rice;
3 million tons of sugarcane,
356 thousand tons of tomatoes;
1.7 million tons of potatoes;
940 thousand tons of nuts (7th producer in the world);
389 thousand tons of pineapple
930 thousand tons of sunflower seeds (12 Producer in the world);
561 tons of sesame seeds (5th largest producer in the world, behind Sudan, Mynmar, India and Nigeria);
454 thousand tons of mangoes (including apples);
546 thousand tons of coconut (11th producer in the world);
808 thousand tons of sorghum;
1.2 million tons of beans (6th for global production);
373 thousand tons of oranges;
3.8 million tons of sweet potatoes (4th producer in the world, behind China, Malawi and Nigeria)
238 thousand tons of cotton;
5.9 million tons of maize;
It also includes productions of other small agricultural products such as tobacco (107 thousand tons, 8th place in the world), coffee (55 thousand tons), Tea (36 thousand tons), and sisal (33 thousand tons).
Industry
Industrial companies represents one of the main catalysts for Tanzania current economy and its growth, accounting for 22.2 percent of GDP in 2013. These industries include but not limited to construction, quarrying and mining, water supply, manufacturing, natural gas, and electricity.
Contribution of Mining Industry to the Economy in Tanzania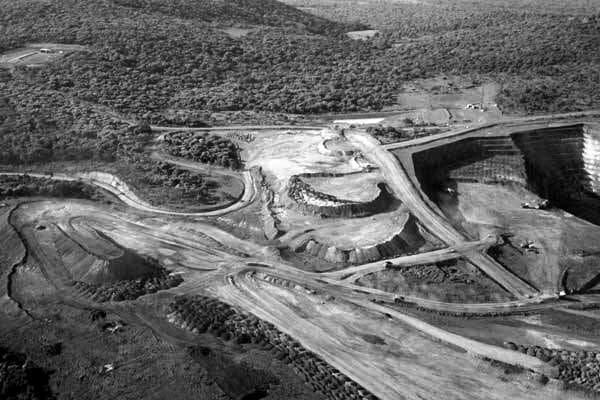 Tanzania mining sector accounted for 3.3 percent of GDP in 2013. The country's gross domestic product was largely based on gold, which accounted for 89 percent of total exports in 2013. The country also has a decent amount of gemstones, mainly Tanzanite and diamonds. Total coal production in Tanzania reached 106,000 tons in 2012, most was used for domestic use.
Available Minerals
Other minerals mined in Tanzania include;
Copper
Bauxite
Salt
Tanzanite
Kaolinite
Phosphate
Silver ore
Tin
Gypsum
Graphite
Pozzolana
Modern mining of gold in Tanzania dates back to the German occupation, beginning with the discovery of gold near Lake Victoria in 1984. The first gold mine, when the country was called Tanganyika, was called the Sekenke Mine. This came into operation in 1909, and gold mining in Tanzania increased dramatically between 1930 and during the World War II. By 1967, gold production in the country declined to the lowest level, but improved in the mid-1970s, when gold prices rose once again. In the late 1990s, foreign mining companies began to invest in the exploration and improvement of gold reserves in Tanzania. This led to the opening of a number of mines, such as the Golden Pride Mine, which opened in 1999 as the first modern gold mine in the country. There is also the Buzwagi mine opened in 2009.
A total of 290,000 tons of Nickel mine was discovered in October 2012 by a company known as Ngwena Limited, a subsidiary of an Australian mining company known as IMX Resources. An initial investment of $ 38 million has been made since the exploration began in 2006, and Nickel will begin mining in late 2015.
Chinese companies have been keenly interested in mining in Tanzania; A statement was issued in late 2011 on the Sichuan Hongda Group's plan to invest $ 3 billion in the development of the Mchuchuma coal mine and the Liganga iron ore mine in southern Tanzania. Also in August 2012, it was announced that the Chinese National Gold Corporation is in talks with the Tanzanian government, to purchase mining sites and equipment from the African Barrik Gold. The business could be worth 2 billion Euros.
In November 2012, the Tanzanian government announced an investigation into allegations of harassment and sometimes killings by mining investors against residents surrounding the mines.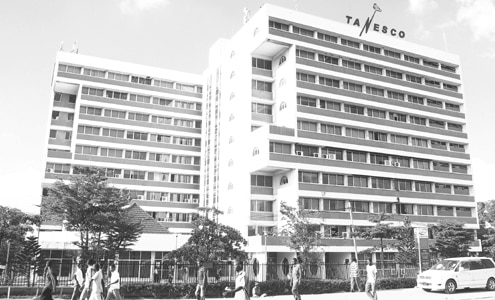 Electricity
The state-owned Tanzania Electricity Supply Corporation (TANESCO) is the main power supply provider in Tanzania. The country managed to generate 6.013 billion kilowatt hours of electricity in 2013, an increase of 4.2 percent from 5.771 kilowatt hours of production generated in 2012. Electricity production increased by 63 percent between 2005 and 2012. However, percentage wise only 15% Tanzanians were connected to electricity in 2011. About 18 percent of all electricity generated in 2012 was lost due to theft and due to transmitting and distribution problems. Electricity supply changes, especially when drought affects water sources used in electricity generation. The distribution that involves blackout of electricity time to time is used where necessary, during drought challenges. Due to the uncertainty of electricity availability, industrial development in Tanzania is often affected. In 2013, 49.7 percent of the electricity generated in Tanzania was from natural gas, 28.9 percent from water sources, 20.4 percent from natural heat sources, and 1 percent from across the borders. The government is building a 532 km (331 miles) gas pipeline from Mnazi Bay to Dar es Salaam, with the project expected to be completed in 2015. The pipeline is expected to help the country double its electricity production by up to 3,000 megawatts by 2016. The target of the government's plan is to increase capacity to at least 10,000 megawatts by 2025.
Natural Gas
According to PFC Energy, there is between 25 and 30 trillion cubic feet of natural gas discovered in Tanzania since 2010. The value of natural gas produced in 2013 was $ 52.2 million, an increase of 42 percent from 2012.
Commercial gas production on Songo Songo Island in the Indian Ocean began in 2004, 30 years after it was discovered. More than 25 billion cubic feet of gas have been produced from this area since 2013, with a proven potential for 1.1 trillion cubic feet of gas reserves. Gas is piped to Dar es Salaam. As of August, 2014, Tanzania Electricity Supply Corporation (TANESCO) was in debt to the operator of the well, Orca Exploration Group Inc., amounting to $ 50.4 Million, less than the debt level two months ago where it was amounting to $ 63.8 million.
In 2013, the new gas well at Mnazi Bay produced one-seventh of the volume compared to the volume produced at a well near Songo Songo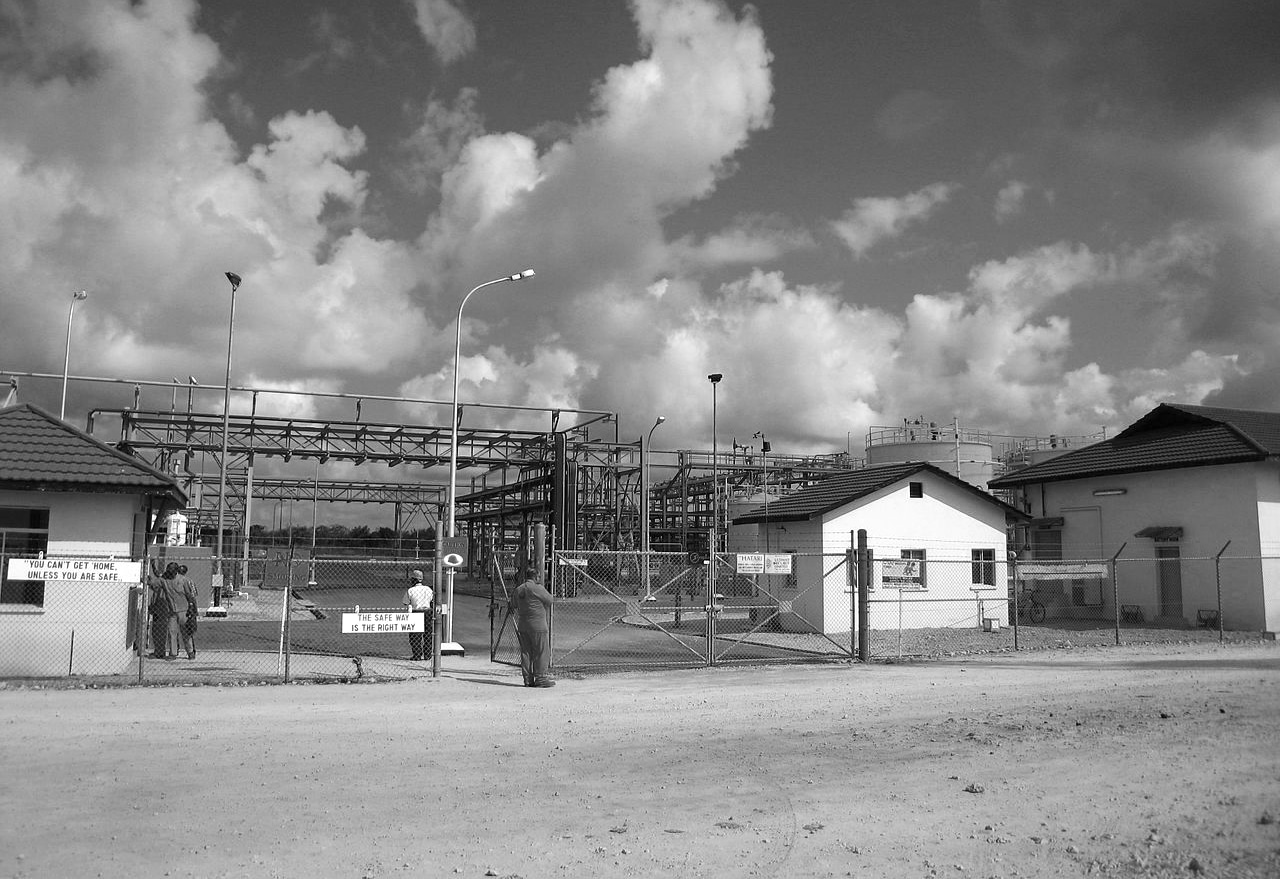 Island. However, it has been found that there is potentially 2.2 trillion cubic feet of gas reserves. All the found gas is used in power generation in Mtwara.
The Indian Ocean, off the beaches of Mozambique and Tanzania, has become a rich source of natural gas exploration. According to the US Geological Survey, the total amount of gas reserves in Mozambique and Tanzania could reach 250 trillion cubic feet. For Mozambique alone, the amount of gas that has been tested has increased significantly from 4.6 trillion cubic feet in year 2013 to 98.8 cubic feet by mid-2015. By the ongoing discovery at sea and the size of the reserves that have been discovered so far, there will no doubt be a further increase in gas reserves in the future.
New research on gas blocks will undoubtedly decrease as oil and gas prices fall so companies have become more careful in investing in foreign markets especially in new industries, poor infrastructure and long-term returns.
Foreign Trade and Investment
Tanzania's strong history of the political economy of Tanzania has encouraged foreign direct investment. The government is committed to improving the investment climate, including reforming tax laws, reducing exchange rates, issuing licenses to foreign banks, and creating a center for promoting investments to simplify regulations. Tanzania has mineral resources and a tourism industry that have largely not been fully exhausted, making Tanzania a viable market for foreign investment.
The value of capital in the stock market for companies registered in Tanzania was estimated by the World Bank to be worth $ 588 million in 2005.
Zanzibar
Zanzibar's economy is largely based on clove production (90% is grown on Pemba Island), which is the main source of foreign exchange. Exports have been affected by the decline in the clove market.
The Zanzibar government has taken further steps compared to the mainland government in making economic reforms, and has allowed currency exchange shops in the islands. This has eased the economy to some extent and significantly increased the supply of goods to the people. In addition, with external funding the government plans to make the port of Zanzibar an independent port. Rehabilitation of existing port infrastructure and plans to expand further infrastructure will be an introductory steps to the free port. The island's manufacturing industry relies heavily on the manufacture of alternative products such as cigarettes, footwear and value-added agricultural products. In 1992, the government created two zones to facilitate production for export and to encourage the establishment of foreign financial services. Zanzibar still imports its basic commodities, such as oil products, and manufactured goods.
For more articles related to the Economy of Tanzania click here!