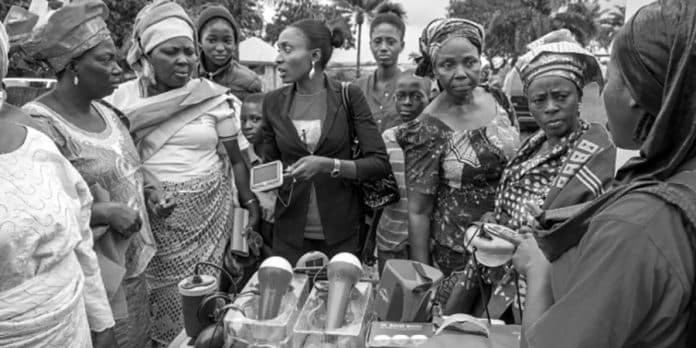 Microfinance in Tanzania: All-Around Perspective
Growth of Modern Services of Microfinance in Tanzania – Contributions, Challenges, Institutions, Banks and Branches
Institutions of microfinance in Tanzania started in year 1985, after which the Government established the President's Trust Fund (PTF) in 1990. The Bank of Tanzania found specialized microfinance banks in Tanzania; these were community and corporate banks such as Kilimanjaro Cooperative Bank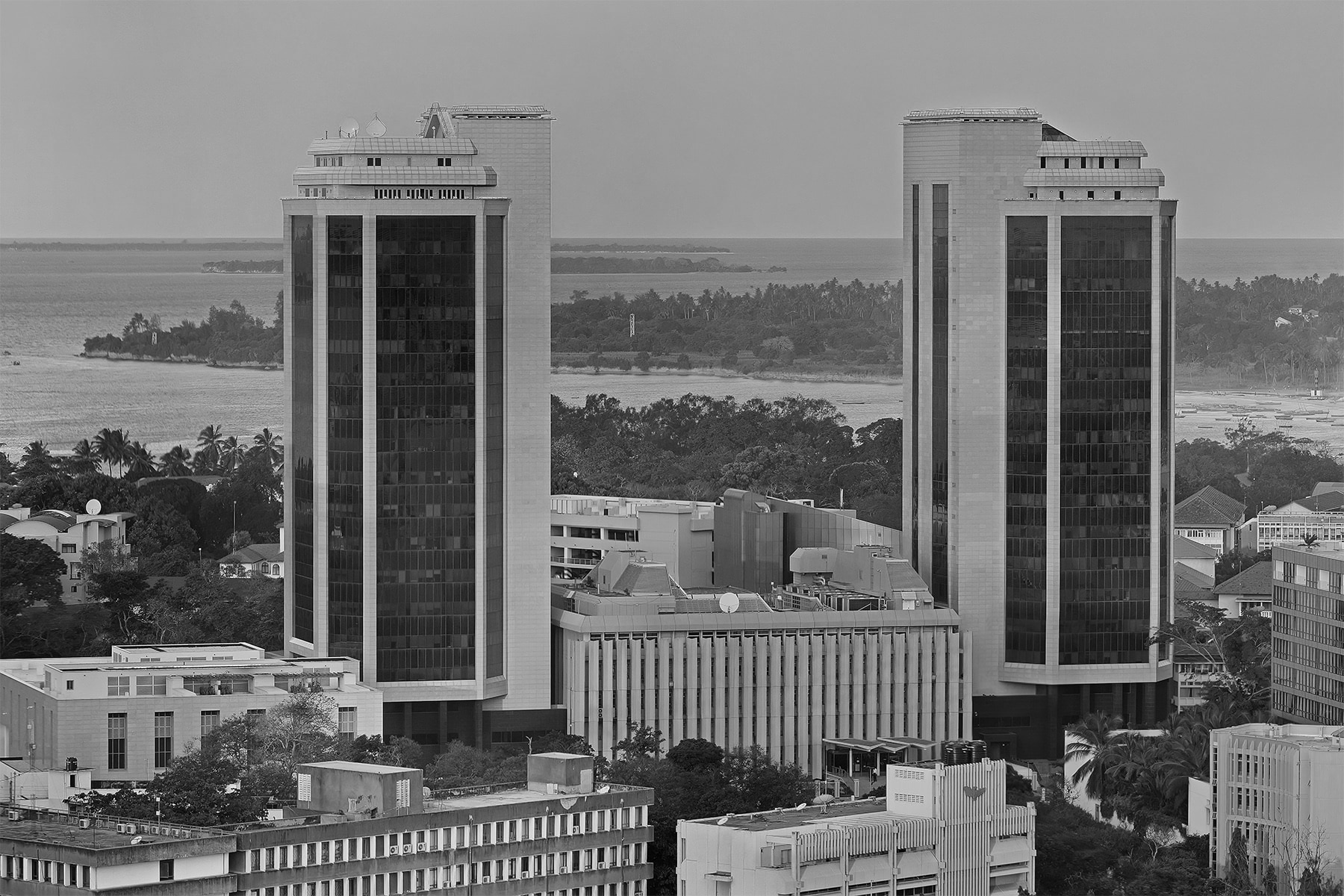 (KCB), Mufindi community bank (MUCOBA) and Kagera cooperative bank. Akiba Commercial Bank was the first commercial bank to offer microfinance services, following the introduction of Presidential Guarantee Funds and the rise of microfinance institutions in Tanzania such as Promotion of Rural Initiatives and Development Enterprises – (PRIDE) and the Foundation for International Community Assistance (FINCA). Following the rise of several microfinance institutions in 2001, a national microfinance policy was introduced to increase the efficiency and quality of the microfinance system that serves low-income people in the community. The introduction of the Policy saw many banks and organizations get involved in providing small loans to the poor. These institutions include the National Micro-finance Bank (NMB), the Co-operative and the Rural Development Bank. (CRDB), International Social Security Foundation (FINCA), PRIDE and Small Enterprise Development Agency(SEDA).
This all movement sums up and explain the rise of modern microfinance in Tanzania today.
According to a study conducted in 2005 by the Bank of Tanzania, the Ministry of Finance provided updates to professionals of microfinance in Tanzania, including other basic information about microfinance institutions, financial institutions, commercial banks, SACCOS and Non-Government, and other credit institutions.
Small Loan Policy in Tanzania
The United Republic of Tanzania has been undergoing a reform of the financial sector since the 1990s, with its implementation reviewing the financial sector reform plans of the first and second phases. The reforms are intended to liberate the financial industry, to strengthen the structure of the financial market. As a result, it has led to significant changes in the financial sector environment and increased participation of providers of microfinance in Tanzania.
The development of the financial system is expected in the country's financial stability, especially the strength of the financial services system. To this end, the Government is committed to laying a solid economic foundation that will ensure financial stability by creating a conducive business environment, legal and regulatory framework that will include the growth of a vibrant financial sector, in which microfinance services are a part. Sustainable development of the industry of microfinance in Tanzania will significantly contribute to job creation and increase income for low-income people.
Regulatory and Supervisory Framework for Microfinance in Tanzania
Recognizing the role of the sector of microfinance in Tanzania in terms of reducing poverty and economic growth, the country developed and adopted the first National Policy on microfinance services in 2000. The Policy provided guidelines that facilitated the participation of various stakeholders in the microfinance services sector, including small credit providers, investors, development partners, and finance and government programs. Over the past 15 years, there have also been new developments in the microfinance industry in terms of the introduction of Non-Financial Institutions (NFIs) and innovation and new technologies. Additionally, there have been other developments such as product and service improvement and delivery systems. These developments have brought several difficulties and challenges, including increased instability, inadequate coordination, and microfinance providers' continued accumulation in urban areas. In addition, the Government ratified regional and international protocols on low-cost services. These protocols require the Partner States to harmonize their policies, laws and systems related to the financial system that encompasses the microfinance services sector. Following these changes, there was a need to revise NMP 2000 to address new developments, shortcomings and challenges in the sub-sector. The revised Policy will be known as the 2017 National Microfinance Policy (NMP) 2017.
The 2017 National Microfinance Policy will create an enabling environment that promotes the development of appropriate and new financial products and services to meet the real needs of the low-income population and thus boost economic growth and accelerate poverty reduction. The Policy will establish good coordination, legal and regulatory framework and management of the sector of microfinance in Tanzania. NMP 2017 will continue to provide guidelines to all stakeholders and stimulate the establishment of new stakeholders and the growth of existing ones to be more competitive. The expected outcome of this Policy will be to increase order, improve the culture of conservation, and strengthen the financial sector, which will contribute to economic growth, job creation and poverty reduction.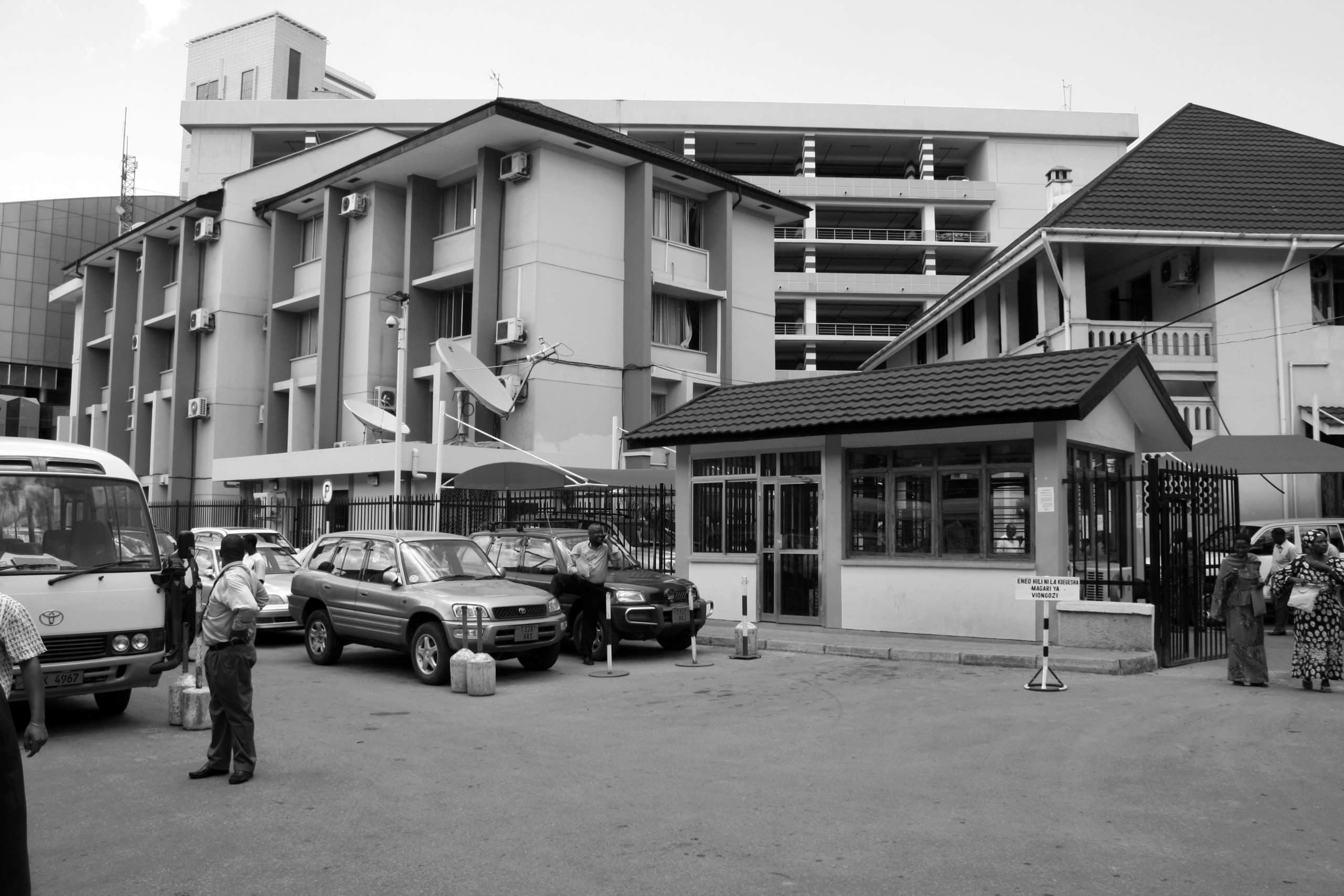 Preparing NMP 2017 began in June 2012 through a participatory approach that involved various stakeholders. The Ministry of Finance in Tanzania expressed its sincere gratitude to all who facilitated this Policy's preparation. In particular, the Economic and Social Research Foundation (ESRF); University of Dar es Salaam Economics Department (University of Dar es Salaam – DOE-UDSM); The Financial Sector Deepening Trust (FSDT); Marketing Infrastructure, Value Addition and Rural Finance Program (MIVARF) and a team of experts involved in drafting this Policy.
It is believed that this Policy will add impetus to further growth of the microfinance industry to increase the level of financial inclusion in the country.
The Ministry of Finance and Planning relies on the joint efforts of financial sector managers, public entities and other small financial services stakeholders to fulfil their role in the effective implementation of this Policy and thus support the transformation of the country towards becoming a middle-income nation and an entire, resilient and sustainable financial sector.
Contribution to Poverty Alleviation by the Sector of Microfinance in Tanzania
Although the concept of small financial services is new to Tanzania, the contribution of its establishment is already visible. Small scale farmers have significantly benefited from this change, as Tanzania has a predominantly agricultural economy. Access to loans has allowed farmers to grow their businesses by purchasing fertilizers and high-quality equipment to boost productivity and benefit from their yields without the inevitable debt threat. Sub-financial services have also provided rural non-farmers with employment opportunities to quickly start small businesses, such as carpentry and food marketing. Although the adoption of this economic system is limited in rural households, studies show that if entirely accepted, Microfinance services could raise the income of Tanzanians living in rural areas. These figures are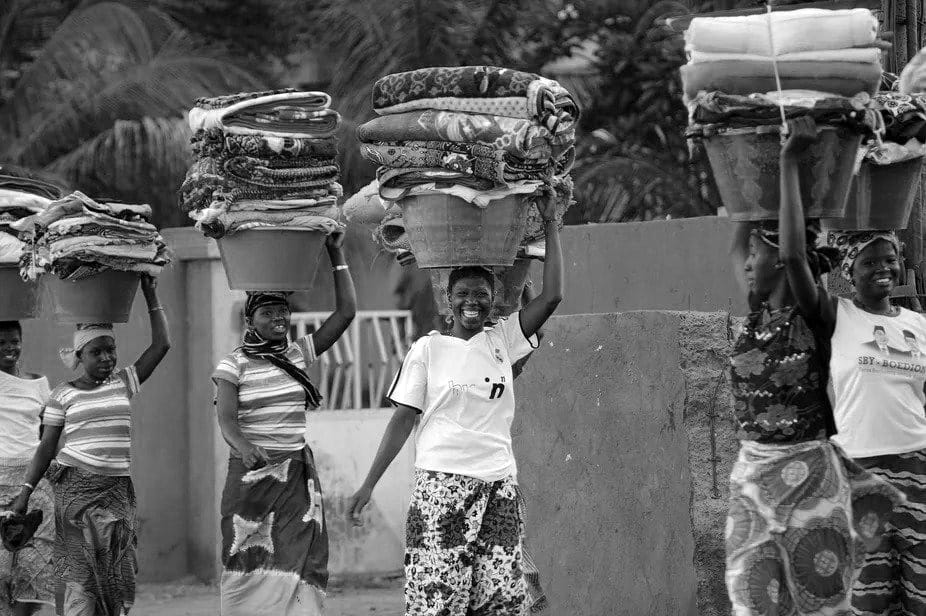 even more critical when linked to the fact that 90% of the poor in Tanzania live in rural areas. As a result, rural households are often the ones who do not qualify for regular banking services. Microfinance services boosted Tanzania's socio-economic status, but it has also improved gender equality in vulnerable communities. The results of one study showed a 90% increase in women-owned businesses, and more than 80% decrease in female genital mutilation and sexual violence was reported to be accompanied by the introduction of services of microfinance in Tanzania. This introduction has also been shown to be linked to the reduction in low school attendance. And while these services have not improved Tanzanians' access to health care, these services seem to reduce health-related costs, especially for parents. In general, while information on the contribution of microfinance services to Tanzanian society and the economy has not yet been identified, its implementation has created a new financial culture focused on depositing and taking loans, eliminating the previous stigma surrounding these activities.
Challenges Facing Institutes That Provides Services of Microfinance in Tanzania
Cost of access – reaching the non-bank population of countries like Tanzania means incurring costs to serve remote and sparsely populated areas. This situation could be very profitable if there were no high process standards.
Lack of growth – small financial systems often struggle to maintain profitability and performance in these markets, as Financial Institutions achieve high growth rates dependent on full-service delivery, which leads to limping the growth of these organizations.
Quality of SHGs (Self Help Groups) – Due to the rapid growth of the SHG-Bank Linkage Program, the quality of small financial institutions have been challenged due to several factors such as:
• Involvement of forceful intervention by government departments in promoting groups
• Reducing skill sets on the part of members of small financial institutions in managing their groups.
• Changing group dynamics.
Geographical Factors – About 60% of small financial institutions agree that geographical factors make it challenging to communicate with clients in remote areas that cause difficulties in the growth and expansion of organizations.
Multiple business systems – Supporting a variety of lending activities is complex and requires high costs and effort.
High transaction costs – High transaction costs are a significant challenge for small financial institutions. The amount of transactions is minimal, while the fixed cost of such transactions is very high.
KYC (Know Your Customer) and Security Challenges – Clients getting services of microfinance in Tanzania usually do not have formal education or a self-sufficient identity or can provide collateral for their loans, making it very difficult for an institution to provide any banking services.
Small budget– Keeping significant investment priorities is not possible for many small financial services, reducing their ability to purchase high-quality banking infrastructure that can help them meet their needs and support their growth goals.
List of Microfinance Institutions in Tanzania and Their Types
Commercial Banks
National Microfinance Bank (NMB)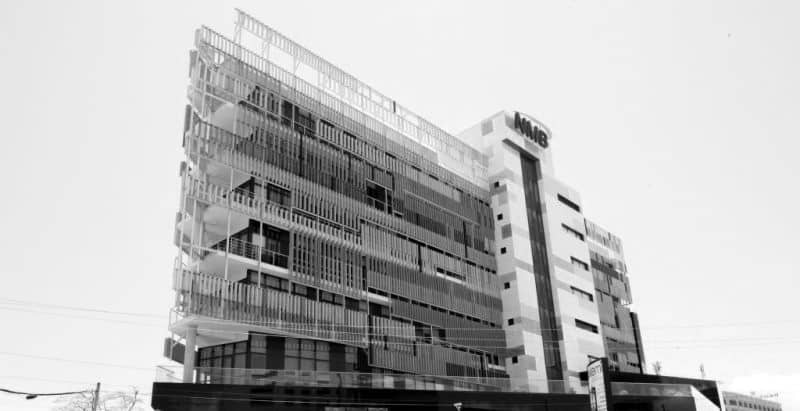 This bank is the equivalent of the state bank in the country. It was formed when the National Commercial bank (NBC) was restructured through an Act of Parliament following the termination of the mandate of NBC as it had created a monopoly on commercial banking in Tanzania. The registrar of companies registered NMB while the Bank of Tanzania supervises it to ensure it adheres to all licensing and microfinance regulations in Tanzania. It enjoys its network's advantage and size; presently, it has about a hundred and four agencies and branches spread out in nearly all districts in the country, with microfinance services available in only 12 of those branches. Nonetheless, the bank plans to add up to sixteen new branches and offices, which will allow for microfinance services. Despite its size, its microfinance operations are usually very little.
In general, the bank's portfolio is around Tsh. 907.5 million as of the end of 2001, with a mean of $246 per account. The bank offers loans similar to those provided by the other microfinance banks such as Akiba and CRDB. These microfinance loans are given to specific people, groups and other small businesses. A savings deposit is the primary product related to the microfinance services offered by the bank. It provides the easiest and best way to get a loan while also being the most dependable way to get a loan. NMB expands and enables microfinance services in three separate ways: giving loans to upcoming businesses to purchase and distribute goods, collecting and repaying customers to or from micro businesses.
NMB enables and expands its services of microfinance in Tanzania through the following three ways:
Providing Loans to small businesses for purchase and distribution of goods
Collecting and remitting payment to big corporate customers to/from small businesses
Additional services like cash transfers and salary services to small businesses and big corporate customers
AKIBA Bank
Akiba bank owns branches in Moshi, Arusha and Dar es Salaam. It takes a relatively risky approach to microfinance by embracing and expanding it within its various services. Many of the microfinance facilities that the bank offers are mainly savings deposits. The bank normally operates under the supervision of the Central Bank of Tanzania, while the Companies' Act does its licensing. The bank is currently autonomous, with its main source of funding being the numerous capital and deposits. It was also the pioneer bank in providing services of microfinance in Tanzania and has seen great success with current loans summing up to TSh 18 billion. A smaller outreach than other large banks such as NMB allows the bank to specialize in providing microfinance services. Akiba bank's success can be attributed to the services the bank offers other than financial services, for instance, teaching essential business exercises and savings and deposits. However, the success they enjoy comes with increased development needs and research, more deposit mobilization to ascertain that loan requirements are met, recruitment of human resource and their subsequent training, management of an upgraded information management systems (MIS) because of stiffer competition, among several other management issues.
CRDB Bank
CRDB is an abbreviation for Cooperatives Rural and Development Bank; despite its name, the bank is not a cooperative. It is among the oldest banks in the country and comes third in terms of size (The National Bank of Commerce and National Microfinance Bank, which were formed when NBC was terminated, are the two biggest banks); the bank is also privately owned. The bank has two agencies and 22 branches in the country. CRDB only recently ventured into microfinance, with the service only available in 4 of its branches. CRDB is operating under the Central Bank of Tanzania (regulation and management) and was created under the Companies Act. However, its main source of revenue comes from the bank's majority shareholder, the Danish International Development Agency (DANIDA).
Unlike the previous two large banks, CRDB gives loans to microfinance organizations like SACCOS (the most prominent type of institutions of microfinance in Tanzania). CRDB takes a more reserved approach to microfinance to reduce the risk by lending to groups like SACCOs rather than small business borrowers. CRDB gives SACCOs financial stability. CRDB's total assets as of June 2003 were $370 million. The total deposits of its customers were $330 million, and the pre-tax profits were $7.4 million. All of its advances and loans (inclusive of microfinance credit loans to small financial institutions) were $60 million.
Tanzania Postal Bank
The bank is the fourth bank that offers services of microfinance in Tanzania. Like the NMB, this bank was formed through an act of parliament, and in similarity to the first three banks; it is also registered by the Companies Registrar and the Tanzania Postal Bank Act 11 of 1991 as amended by act 11 of 1992
Non-Governmental Organizations (NGOs)
PRIDE-TZ
It is an institution that operates services of microfinance in Tanzania. The company provides loans, personal loan products, real estate loan products and wage loan products to small and medium entrepreneurs to run their businesses.
FINCA
FINCA Microfinance Bank in Tanzania was the first microfinance company to be licensed by the Central Bank of Tanzania. FINCA Microfinance Bank is part of the Impact Finance global network of 20 banks and microfinance institutions, which provide highly funded financial services that enable low-income people to invest in their businesses. With over 30 years of experience and more than 10,000 domestic workers, FINCA makes significant financial contributions in two areas: commercial sustainability and a positive contribution to society.
SEDA
The Small Enterprise Development Agency (SEDA) is a non-profit organization that started its activities with the pilot World Vision Tanzania (WTT) project in 1995 and later became a separate institution in April 1996. SEDA provides groups loans from its headquarters in Arusha and through 7 branches, two offices and seven outreach centres in northern Tanzania.
Although SEDA relied heavily on donor funding in the past, it has begun commercial borrowing to maintain its growth and transformation plan. The board approved its transformation plan in 2004 and aimed to make SEDA professional and licensed as a small financial institution that takes deposits (Certified by shares). However, SEDA's main sponsor (World Vision) is reconsidering the institution's plans for the future, which has contributed to keeping SEDA in a weak state. Various SEDA services have begun to enter into a contract, and customers withdraw quickly (Micro rating International).
Other Institutions Operating Microfinance in Tanzania
Yetu Microfinance
Yetu Microfinance offers a wide range of services aiming at the unbanked as well as underbanked in the country. It offers loan products like affiliate group loans to people who form groups where the members act as an informal bank and guarantee each other; Mavuno loan to members of the solidarity loan groups who have attained the loan limit of 3 million Tanzanian shillings and want to borrow at personal capacity; loan products for small scale and medium ventures, including import and export vehicles, business capital, shop/business improvement, and loans for processing and manufacturing; agricultural loans; mixed agriculture loans to small scale farmers to finance a wide range of crops; education loans as well as instant loans. The bank's deposit commodities include mandatory savings (collateral); and voluntary deposits. Its branches are found in Amina-Tanga, Mngeta, Lindi, Kilwa, Zanzibar, Ifakara, Mbagala and Mzizima. The bank was established in 1997 and has its headquarters situated in Dar es Salaam, Tanzania.
Tunakopesha Limited
Tunakopesha Limited is a small financial institution established in 1992 which aims to offer personal loans to paid groups, employees, and business credit loans for smallscale and medium ventures. It has 54 branches spread in 25 regions all over the country. The company has an ethical approach – "Enhancing life" – thus recognizes its corporate responsibility by supporting several social sectors while emphasizing on the education sector.For a complete list of small financial institutions in Tanzania, visit the Tanzania Association of Microfinance Institutions.
For more articles related to the Economy of Tanzania click here!