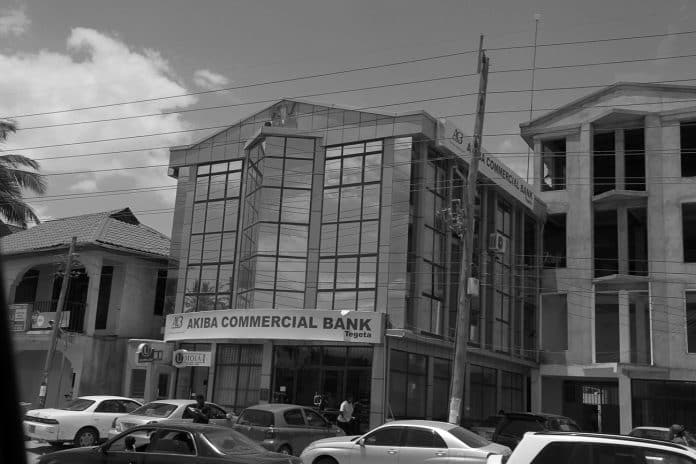 Akiba Commercial Bank Tanzania Limited
– Overview, History, Ownership and More
Tanzania's ACB (Akiba Commercial Bank) is a listed commercial bank. The Bank of Tanzania, National banking regulator and Tanzania's central bank, has granted it a license.
Akiba Commercial Bank Swift Code – AKCOTZTZXXX
Overview of the Akiba Commercial Bank Tanzania
The bank is a retail commercial bank that specializes in servicing Tanzania's poorest citizens and businesses. It is a microfinance institution. Its overall asset base was evaluated at TSh:211.2 billion (about US$92.85 million) in December 2016, with TSh:32.96 billion (approximately US$14.5 million) in shareholders' equity. Based on convenience, customer service, and price, Akiba Commercial Bank was named "the finest customer-focused banking institution in Tanzania" in 2013.
The Akiba Commercial Bank headquarters are situated in Amani Place, along Ohio Street, in the central business area of Dar es Salaam, Tanzania's financial capital and biggest city. 06°48'42.0″S, 39°17'16.0″E are the coordinates of the bank's head offices (Latitude:-6.811667; Longitude:39.287778). [5]
As of December 2016, Akiba Commercial Bank branches network includes Mwanza, Dodoma, Arusha, Dar es Salaam and other cities in Tanzania.The bank's Board of Directors is made up of eight people. One of the seven non-executive directors is the Chairman. The Board holds the Chief Executive Officer and Managing Director accountable.

History
Akiba Commercial Bank was founded in 1997 by Tanzanian businesspeople with the goal of addressing the financial requirements of Tanzania's poorest citizens, who had previously been unbanked and ignored by the country's main commercial banks. After getting a commercial banking license from the Bank of Tanzania, it opened its doors that year. Individual Tanzanians control the bulk of Akiba's shares. Accion and Akiba have a management partnership that largely covers product creation, marketing, and training.
Ownership
As of December 31, 2016, the stock of Akiba Commercial Bank was privately held by the following people and business organizations.
ACB Stock Ownership
Rank
Name
% Ownership

1

ACCION Investments

20.00

[7]

2

Tanzanian Parastatal Pension Fund

11.0

3

Triodos Fonds –

Stitching Hivos

8.0

4

Belgian Incofin CVSO

7.0

5

Development Finance Company

(Netherlands)

7.0

6

Tanzanian InterConsult Limited

6.0

7

Luxembourg

FEFISOL (Fonds Européen de Financement Solidaire pour l'Afrique)

5.0

8

Triodos Financial Management

–

Stitching

5.0

9

Tanzanian Erncon Holdings Limited

5.0

10

Development Finance of Tanzania

3.0

11

Others

23.0

 

Total
100.00
For more articles related to Financial Services in Tanzania, click here!