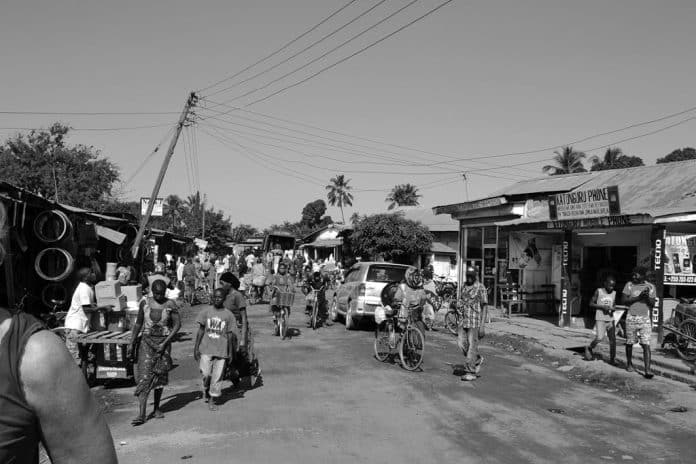 Ifakara Tanzania – History, Economy, Etymology, Geography and More
Ifakara is a small rural town located in Kilombero District, Morogoro Region, in the central part of South Tanzania. It is the administrative headquarters for Kilombero District and the main commercial center for Kilombero and Ulanga District. It is situated close to the Tanzania-Zambia Railway (TAZARA) line, on the edge of the Kilombero Valley, with large swamplands submerged by the massive Kilombero River.
There are six major institutions of the Tanzanian health and water sectors located in Ifakara town:
Ifakara University – The St Francis Ifakara University College of Health and Allied Sciences(SFUCHAS) or just commonly known as St Francis university Ifakara Morogoro, which is part of the college of St. Augustine University of Tanzania, a higher learning institution founded in 2010. They offer Doctor of Medicine degree and other Allied health programs.
The Ifakara Health Institute Morogoro, previously called Ifakara Health Research and Development Centre, known internationally for research into malaria and other tropical diseases, as well as health systems and services.

The Ifakara Health Institute Tanzania also have 2 branches in the country:
Ifakara Health Institute Dar es salaam
Ifakara Health Institute Bagamoyo
Courses Offered at Ifakara Health Institute: Ifakara Health Institute courses page

Ifakara Health Institute address:

Bagamoyo Branch of the Institute, 

Off Chuguni Road,

P O  Box 74, Bagamoyo,

Telephone: +011 255 232 440065, Email:

info@ihi.or.tz

Dar es Salaam Branch,

#5 Ifakara St, Plot #463 Mikocheni,

P O Box 78 373, Dar es Salaam,

Telephone: +011 255 222 774714, Email:

info@ihi.or.tz

Ifakara Subsidiary,

Off Mlabani Passage,

P O Box 53, Ifakara,

Telephone: +011 255 232 625164, Email:

info@ihi.or.tz
The St. Francis Designated Referral Hospital (St Francis Hospital Ifakara )
The Ifakara School of Nursing former Edgar Maranta Nursing school.
Origin
The word Ifakara is derived from two Ndamba words: ufa and kara meaning "the land is destroyed" or "the land is completely dead". It was named when they were being invaded by the Lipangalala faction in the 1860s, when the Ndamba were terrified and expelled from the Kilombero River (Larson 1976). On their way home they reported to their colleagues who they met on their way to the valley that things had broken down as a result of the raid. Later, during colonial times the Europeans had difficulties with the pronounciation and called it "Ifakara" instead of "ufakara".
Sports
There are a lot of talented players in Ifakara who play different sports. The most popular sport is soccer, where there are famous soccer teams participating in various competitions inside and outside Ifakara. Popular football teams include Shupavu FC, Techfort Academy, Mlabani Rangers, The Wailers, Kibaoni Boys, Kilombero Soccernet and others.
History of Ifakara
Historically, Ifakara has been under different administrative districts. From 1899 to 1917 it was part of the Mahenge militarbezirk, then between 1917 and 1936 it was part of the Mahenge District (Larson 1976). From 1936 until independence (1961), it became part of the Ulanga District. Today (2008), Ifakara is part of the Kilombero District, in the Morogoro Region. It is the district and regional headquarters. It has a mixed population with the earliest/native people mainly being the Mbunga, Ndamba and Pogolo tribes while the residents today also include descendants of Lipangalala, Ndwangira and Mfalikuivahaa, who as leaders of Zululand and South Africa came to Ifakara and the region in the late 1860s (Larson 1976: 14). Other tribes include the Hehe, Sukuma, Bena, Gogo, Ruguru, Kyurya, Pare, and Chagga. The people practice different religions including Islam, Paganism and Christianity which is the most common because of early missionaries who settled in the area.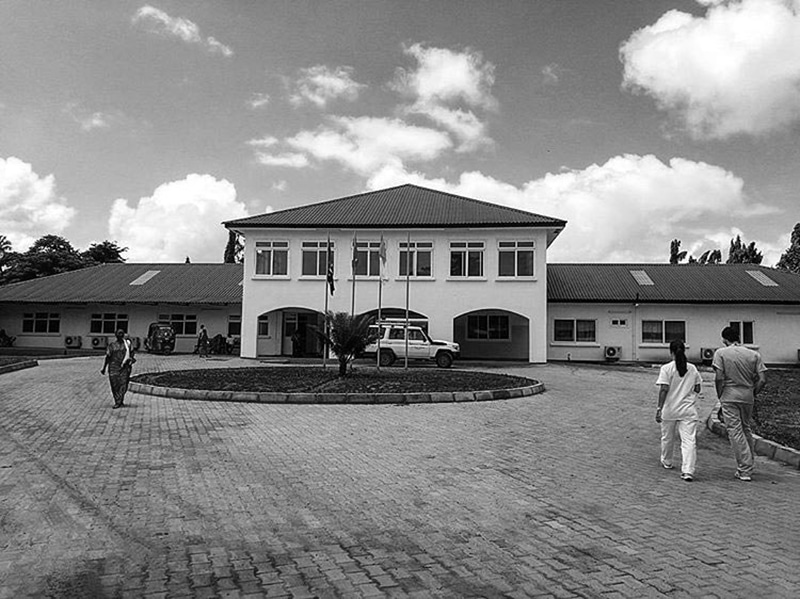 One year after the British authority was announced by the League of Nations in the 1920's, the Capuchin Mission began work in Ifakara. Swiss missionary work appeared when there was great social and political change. The missionary services offered were not only spiritual and educational, but also medical. Christian missions became famous for promoting European medical science. Sr. Arnolda Kury, of the Franciscan Baldegg's "Schwestern von der Göttlichen Vorsehung" Baldegger_Schwestern [de] congregation built a small medical center in 1927. The facility was developed over the years and grew significantly with the addition of St. Annaheim Maternity Hospital in 1944. In 1953, Dr. Karl Schöpf designed and built a modern and new hospital, now called St. Francis Hospital, with the support of Sr. Arnolda, a powerful parish priest and Capuchin bishop of the Archdiocese of Dar es Salaam. Mission hospitals have now become 'health projects' making secular and spiritual as well as public and private 'health programs' in markets created by donors in Switzerland and elsewhere.
Economy of Ifakara
A major economic activity for the people living along the Kilombero River which includes Ifakara has always been fishing. A wide variety of fish can be found in the rivers, including prawns, sardines, ngundu,mjongwa, catfish, ndipi, mbewe, juju, kitoga, bulu, ngunga, tilapia, ngufu, sulusulu, nguyu, mbala and ningu. The Ndamba people are separated from the Pogoro of Mahenge hills and valleys by their river economy and technology. Ndamba's technological superiority lies in its control of boat transport and the grip of river history, enabling them to access extensively complex waterways and be able to survive there for a long time. Larson (1976) notes that for a long time, Ndamba people only gained access to rich alluvial fans during the dry season. Other livelihood activities include hunting and farming. Today, people cultivate the land and although rice is the staple food, sugarcane, corn, millet and wheat are grown commercially.
Environment and Geography of Ifakara
Ifakara sits in the middle of the rich alluvial region of Kilombero Valley land. It is a true savannah plain with natural green grass during the rainy season and brown during the dry season. Some exceptions include the beautiful evergreen shores of the Kilombero River and cultivated areas.
During the day, temperatures can go from 32 degrees Celsius in June to 39 degrees Celsius in December. While night temperatures are only 2-4 degrees lower than the daytime temperatures.
Non Governmental Organizations in Ifakara
Friends of Kilombero
MSABI
Community Development and Relief Trust – Codert
Bakhita Girls
Plan (aid organisation)
ICG – Ifakara Community Group
Other Important Details and Things in Ifakara
For more articles related to regions of Tanzania click here!