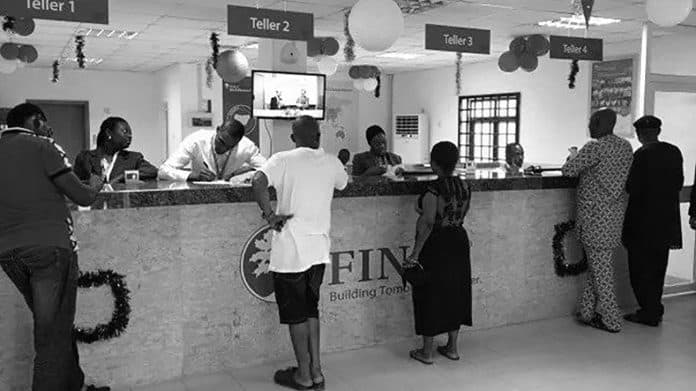 Finca Microfinance Bank Tanzania – History, Services, and More
FINCA Microfinance was the pioneer microfinance bank in Tanzania to obtain its license from Tanzania's Central Bank. As part of FINCA Impact Finance's worldwide network of twenty microfinance and bank institutions, FINCA Microfinance Bank provides low-income individuals access to socially responsible and impactful financial services that allow them to secure their futures.
Over its 30-plus years of operation, FINCA Microfinance Bank has employed over 10,000 people worldwide, delivering a good social impact and commercial sustainability.
Finca Microfinance Bank Limited Milestones
1985 – Founding of FINCA
Launch of the FINCA (Foundation of International Community Assistance)
1998-FINCA Tanzania's creation.
FINCA Tanzania was established, and the first microloans were made available.
2012-Transformation of FINCA Tanzania
Tanzania's Central Bank grants FINCA M.F.C Ltd Tanzania a license, making it the country's 1st microfinance institution.
2013–Transformation into a Deposit-Taking Organization
The Central Bank of Tanzania approves FINCA Tanzania to provide banking services.
2014-FINCA Express launch (Agency Banking)
In 2014, FINCA M.F.C. Limited Tanzania was renamed FINCA Microfinance Bank.
In 2015-Transition of FINCA Tanzania into a full-fledged bank
FINCA Tanzania transformed into a full-fledged bank after seventeen years of being a microfinance organization.
2018 –Celebration of FINCA's 20th year of empowering the non-banked and advancing financial inclusion.
Twenty years after it was first established in Tanzania, the FINCA Microfinance Bank remains an industry leader by providing financial solutions digitally as well as tailor-made services and products, such as transaction and savings accounts, payments, loans, and fixed deposit accounts.
Services
For our clients, the financial services we offer are designed to meet the highest standards of customer service and transparency. We personalize our services to meet your needs and guarantee that your transactions are secure and efficient.
Savings
Hakika Account
It is a transactional account that allows you to save and earn good interest over some time.

No monthly maintenance fees are levied.

Easy FINCA microfinance bank loan access

Provides access to Relationship Managers who act as matrons or patrons to solve any hassles you face

Free bank statements every month to help you keep track of your transactions

SMS alerts for every transaction to your account to guarantee safety.

Free withdrawals through branches for a month.

Hassle-free and instant account opening procedure.
Mkwanja Account
Requires no minimum initial opening deposit.

Allows you to conveniently transfer your money between non-FINCA and FINCA accounts or to a chosen Mobile Money Wallet

Sends alert SMS after each transaction, ensuring the security

Several channels give you access to your money via a branch close to you, FINCA Wakala Express and FINCA Mobile.

If you need or have a loan with

FINCA Microfinance Bank

, the Mkwanja Account allows you to instantly manage your repayments anytime, anywhere.

Mkwanja Account provides the extra services of paying utility bills and making payments to vendors via FINCA Mobile Banking.

MKwanja Account sends free bank statements every month to allow you to monitor all your transactions.

Assigns you a Relationship Manager who acts as your matron or patron to help you solve any challenges you encounter.

Offers the lowest withdrawal fees in the market.
Mipango Account
This is a compound Fixed Term Deposits Account, which allows you to gain an interest stretching to 14 percent.
Have you set personal or business goals that you want to achieve within a given time? Mipango Accounts allows you to set up a sound stepping block to achieve your dreams and narrow the gap between your dreams and accomplishments. Save your money at FINCA and earn up to 14 percent interest.
You can start saving with only TSh 50,000 for 3 to 12 months

No account management fees.

Allows you to deposit money at any time and increase your interest according to the rate on the increase day.

Assigns you a Relationship Manager who acts as your matron or patron to help you solve any challenges you encounter.

Hassle-free and instant-free account opening procedure.

Enables you to quickly access

FINCA Microfinance Bank

Loans
Mtoto Account
This account enables parents and guardians to let their children become supersavers from a young age.
Nothing quite matches the feeling of preparing an excellent future for your kids, whether in terms of school fees, allowances, or any other expenses related to your children growing up. FINCA Microfinance Bank avails this opportunity via the Mtoto Account, which helps you save for your children, building a smooth run of funds for them as adults.
No minimum deposit is required to open the account.

Hassle-free and instant account opening procedure.

Access to funds at any time.

Quickly handed over to the child when they turn 18
Finca Microfinance Bank Loans
Group Loan
This collateral-free loan is given to groups of 5 to 30 individuals
Every individual in the group can access a loan amount of between Tsh 150,000 to 5,000,000

Each group member must have a certified legal operating business in at least six months.

Each member of the group should be at least 18 years old.

Each member must have an official identification card.

Each member must have an official recognition letter from a local government office.

Members can repay their loans via

FINCA Microfinance Bank

Branches, FINCA Express Wakala, or FINCA mobile.

Repayment time of up to twelve months.
Education Loan
FINCA offers two different packages of Education loans:
School Owners' Education Loan
FINCA bank offers school owners loans reaching up to Tsh 220,000 to develop their schools.
School Fees Loan
FINCA invests in your or your child's education by giving you a school fees loan rising to Tsh 1,000,000.
This loan is dependent on the savings amount in the Mipango Account.

The school fees are paid directly to the institute or school.

This loan is accessible to all students, from primary level to university level.

Guardians or parents must have sources of Income.

The loans are repaid according to the school fees period.

Freedom to pick a scheduled repayment in 36 months.
Business Loan
This

FINCA Microfinance Bank

product gives you access to a first-time loan of up to Tsh 220,000, according to your business.

Your business should be registered for about six months.

This loan is provided to companies, individuals, or small groups like SACCOS and VIKOBA.
Other Services
Payroll
The FINCA Microfinance Bank payroll service gives a solution to your financial and administrative hassles as an employer during the disbursement of salaries to employees by improving security and lowering costs by removing paperwork while providing your employees with better services and values for their hard work.
Benefits
To the employer:
Low cost

Improves employee welfare and satisfaction

Assured Security

Quicker turn around the time of salary processing
To the employee:
Security and simplicity

Better management of Income
Additional Features
Affordability

Flexibility

Remarkable

FINCA Microfinance Bank

customer service

Professional Relationship Manager
Money Transfer and Payment Solutions
Tanzania Inter-bank Settlement System (TIIS)
The Bank of Tanzania implements a Rela Time Gross Settlement System (RTGS), an online system that facilitates gross repayment and real-time repayment instructions among banks.
The functions of TIIS include real-time online account management as well as time-critical or interbank high-value funds transfer. TIIS raises the efficiency of the payment system by removing the time lag settlement for time-sensitive and high-value payments. TIIS also reduces the settlement risks.
Benefits
Initiated, regulated, and overseen by the Bank of Tanzania, ensuring security.

Receive time-effective and efficient payment services to suppliers or the intended individual on a real-time basis
Other Important Things About Finca
Bagamoyo Road, Plot No.34 / 8th Floor,
TAN House, Victoria Area
P.O Box 78783 – Dar Es Salaam
Tanzania
+255 (22) 2212200
info@fincatz.org
For more articles related to Financial Services in Tanzania, click here!