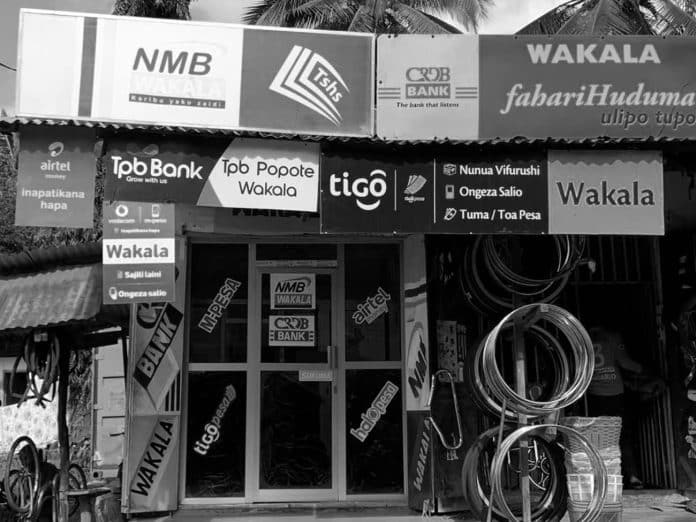 Things to Know About Tanzania Mobile Money Market
Tanzania has attained a 53 percent mobile money penetration, with 29.7 million mobile money subscriptions in 2020 for a total transaction value of $81 billion. In June 2020, more than 272 million mobile money transactions took place with a total value of $4.6 billion. Six mobile operators offer mobile money services in Tanzania:
Zantel – Ezy Pesa (1 percent)
TTCL (3 percent)
Halotel with Halopesa (7 percent)
Airtel – Airtel Money (20 percent)
Tigo – Tigo Pesa (30 percent)
Vodacom – M-pesa (39 percent)
Mobile Money Uses in Tanzania
Mobile money in Tanzania has expanded from traditional payments like airtime recharge and domestic remittances to more sophisticated financial services. The Financial Sector Deepening Trust conducted a FinScope in 2017. The report shows that of the 43 percent of adults that save in Tanzania, 35 percent do it with their mobile wallets. In addition, of the 44 percent of Tanzanian adults that borrow, 4 percent borrow through mobile money and 3 percent from banks. Also, the report shows that from 2013 to 2017, the total number of adults utilising financial services increased by 15 percent, with those utilising mobile financial services increasing by 38 percent. Mobile money is used to pay for utility services as well.
The Dar es Salaam Water and Sewage Corporation enabled water bill payments through mobile money in 2009. By the year 2013, mobile money payments had grown utility revenue by $45,000 per month. Furthermore, over 70 percent of electricity bills in Tanzania are now paid via mobile money services. Tanzania Mobile Money Interoperability Mobile providers started to interlink their services initially with a bilateral agreement between Airtel and Tigo in September 2014. The arrangement was launched commercially in February 2015. Zantel connected with Tigo in December 2014, and Vodacom announced its connection with Tigo and Airtel in February 2016.
By the start of 2016, Tanzania became the first country to attain full mobile money interoperability, allowing users of different mobile money operators to transact with each other directly. Tanzania also has international interoperability thanks to the partnerships between mobile money operators and international money transfer services like Western Union and MoneyGram. Thanks to its partnership with Safaricom in Kenya, Vodacom Tanzania mobile money users can make international money transfers.
Tigo and Airtel also allow their subscribers to send money internationally to users of Tigo or Airtel in Rwanda, Uganda, and Kenya and the vice versa (sending mobile money to Tanzania). In 2021, Vodacom Tanzania started the second part of its Internation Money Remittance expansion program that makes it possible to make direct money transfers from M-Pesa accounts to all bank accounts in East Africa. B-Pesa was launched in Tanzania in 2013. It was the first prepaid card in Tanzania. The card enables users to make transactions through any B-Pesa merchant or at any member bank of B-Pesa. B-Pesa offers customers the flexibility of card-to-card transfers, cash deposits, bills payment, and cash withdrawals. In November 2015, BitPesa expanded to Tanzania. Bitpesa is an online platform where users change digital currencies like Bitcoin and Ethereum into local African currencies. BitPesa has since then been offering instant payments to and from seven different mobile money networks and more than 60 banks in Uganda, Tanzania, Kenya, and Nigeria.
Other Important Things to Know About Mobile Money in Tanzania
For more articles related to Financial Services in Tanzania, click here!