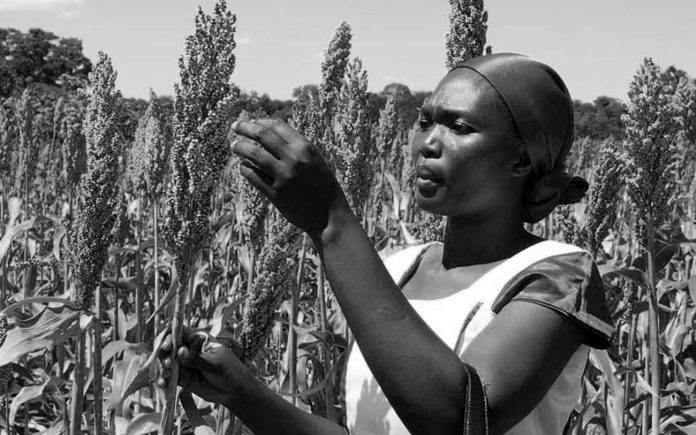 Tanzania Crops – Market Overview, Trade Data and More
Overview of Crops Grown in Tanzania
Agriculture in Tanzania accounts for approximately 30% of the country's gross domestic product, with three-quarters of Tanzania's workforce involved in the sector. Undoubtedly agriculture is the biggest and most important sector of the economy of Tanzania. The country benefits from a diversified production base that includes different cash crops, staple food crops, and livestock.
There are many business opportunities across regional, international, and domestic markets for new and traditional products. Nevertheless, production is low with minor progress over the last 20 years. Smallholder farmers who depend on rainfall for irrigation dominate the sector. Farmers and other major stakeholders in the sector face big challenges in modernizing the industry to improve exports and yields, as well as improve value-added processing. Land acquisition problems, reduced export revenues, and the struggle of smallholder farmers to access economically viable technology, markets, credit and adequate storage have negatively impacted the industry.
Measures are being taken by the government to address the challenges by introducing subsidies to investors and farmers. The government has also removed unnecessary levies that have hampered the sector's growth. In addition, the government has sought foreign funding for its flagship programme, the Southern Agricultural Growth Corridor of Tanzania (SAGCOT), which is designed to develop the region's agricultural potential rapidly. These efforts are expected to improve the production levels of important crops soon. This will help to enhance value-added processing.
Major Crops in Tanzania
Sweet potatoes, wheat, maize, sugar cane, sorghum, bananas, and rice are some of the most prevalent food and Tanzania main crops. Cash crops in Tanzania include sisal, tea, tobacco, nuts, cashew, cotton, and coffee. Several factors contribute to the farmer's choice of crops to cultivate, such as:
Physical factors like availability of water and soil quality
Economic factors like seed prices and marketability
Personal household preferences
Crop profile which includes pest resistance and crop yield
Availability of resources like fertilizer and machinery
Maize (corn)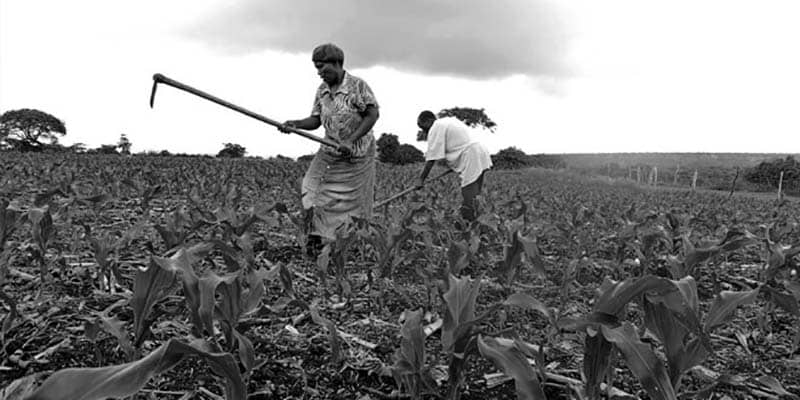 Maize is Tanzania's most consumed and cultivated food crop. It is used to make ugali (stiff porridge)which is a local delicacy in Tanzania and other African countries. Corn production is expected to drop by 4.7% to six million metric tons in 2021/2022 because of high input prices, pests, and bad weather. According to forecasts from the Tanzania Meteorological Agency, there will be below-average rainfall for the year 2021/2022. The drop in rainfall will probably reduce yields as farmers struggle to come up with ways to water their crops. In the early part of 2021, swarms of locust infested Tanzania's Arusha and Kilimanjaro regions causing great damage to crops. This incident has made the region vulnerable to more invasions. It has also dampened the outlook for maize production.
Maize exports in 2021/2022 are forecast to drop by 20% to 80 million metric tons because of COVID-19 disruptions. In the preceding year, there have been multiple reports of curfews, lockdowns and truck driver screenings in neighbouring countries. This has increased border delays and driven up the cost of trade with the country's biggest export markets for maize. Neighbouring markets include the Democratic Republic of the Congo, Kenya, Burundi, Rwanda, Malawi, and Zambia. Most maize imports are corn oil, seed, yellow corn for animal feed, and breakfast cereal, among others. Tanzania imports the most maize from Ukraine, the United States, the EU, and South Africa.
| | | | |
| --- | --- | --- | --- |
| Year | 2021 (estimated) | 2020 | 2019 |
| Cumulative local production (1,000 metric tons) | 6,000 | 6,300 | 5,820 |
| Total exports (1,000 metric tons) | 80 | 100 | 110 |
| Total imports (1,000 metric tons) | 20 | 20 | 20 |
| Imports from the United States | – | – | – |
| Total market size | 5,940 | 6,220 | 5,731 |
Wheat
Over 90% of the wheat produced in Tanzania is obtained from big commercial farms in the northern highlands or medium and small-sized family farms located in the southern highlands. The majority of Tanzania's wheat is cultivated in the north, precisely in Manyara, Arusha, and Kilimanjaro.
Wheat production in 2021/2022 is billed to drop by 22.2% to 70,000 metric tons, mostly due to the invasion of desert locusts in northern Tanzania, below-average rainfall, and post-harvest loss.
Tanzania plans to boost domestic production of wheat using market mechanisms. The Minister of Agriculture met wheat traders, processors, and millers in January 2021. They were requested to source 60% of their wheat from local growers at a premium price beginning in 2021/2022. Under this proposal, local buyers are permitted to only import 40% of the total wheat in demand. This strategy aims to encourage local growers to increase their wheat production and reduce the country's reliance on imports. Nevertheless, there is presently no evidence to show that Tanzania will meet the goal of reducing imports. It is a widely held belief that most wheat will still be imported.
Breakfast cereals, biscuits, pasta, stiff porridge, doughnuts, cakes, cookies, mandazi, and chapatis drive Tanzania's wheat industry. Consumption of wheat is ranked fourth in Tanzania after corn, cassava, and rice. It is mainly consumed in the form of wheat flour. Wheat flour is both a final and intermediate product. Local firms with silos and mills in Dar es Salaam dominate the wheat milling sector. Urbanisation and the development of major cities such as Arusha, Mwanza, and Dar es Salaam are expected to cause an increase in the demand for wheat products as 80% of wheat is consumed in the urban cities.
In 2021/2022, wheat import is expected to remain the same at 1.1 million metric tons because of low domestic output and increasing local demands. Wheat meant for commercial use is imported to Tanzania from the EU, Canada, Ukraine, Russia, and Australia. Imports from the US are majorly used for food support projects. Although importers prefer wheat imported from the United States because of its quality, high transportation cost is a major disadvantage. Tanzania imports 90% of the wheat consumed in the country at 1 million metric tons per year.
| | | | |
| --- | --- | --- | --- |
| Year | 2021 (estimated) | 2020 | 2019 |
| Cumulative local production (1,000 metric tons) | 70 | 90 | 100 |
| Total exports (1,000 metric tons) | 15 | 20 | 20 |
| Total imports (1,000 metric tons) | 1100 | 1100 | 1248 |
| Imports from the United States | – | – | – |
| Total market size | 1185 | 1170 | 1308 |
Rice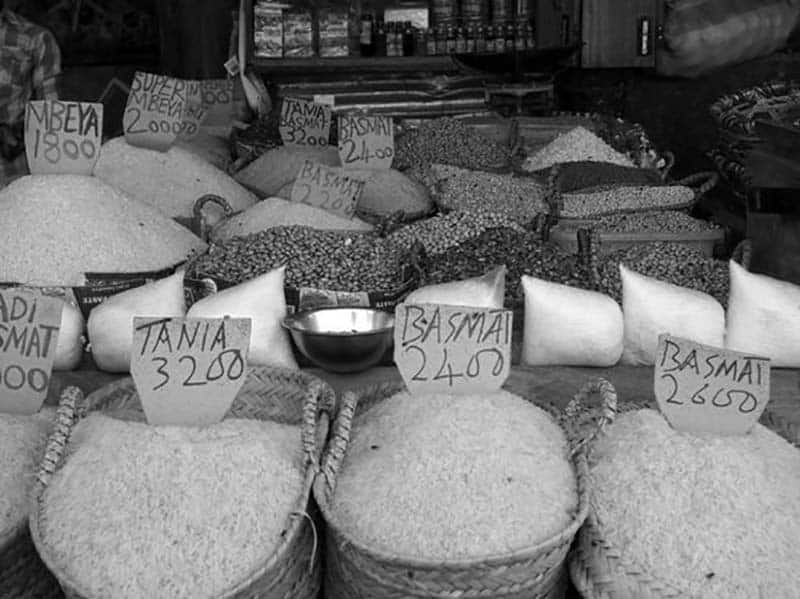 Tanzania is the biggest producer of rice in the East Africa Region. Tanzania has long identified the rice sub-sector as a strategic priority to drive agricultural growth because of its potential to improve food security and bring income to rural families.
Recently, Tanzania has prioritised the cultivation of rice for local consumption and export to neighbouring countries. To achieve these objectives, the Ministry of Agriculture provides training and technical support for NGOs. It is also building irrigation schemes to boost rice production. The ministry also encourages the use of fertilisers through the second phase of its ten-year National Rice Development Strategy (NRDS-II). This phase aims to double the rice cultivation area from 1.1 million hectares to 2.2 million from 2018 to 2030. It also aims to double on-farm rice productivity from 2 t/ha to 4 t/ha by 2030 and cut down post-harvest loss from 30% to 10% by 2030.
In 2021/2022, the rice consumption figure is expected to grow by 11.1% to 2,5 million metric tons because of affordability, changes in dietary preferences, urbanisation, accessibility, availability, and an increase in population. Rice is a staple food in Tanzania. It is eaten in rural and urban areas. The city of Dar es Salaam is the main end market for rice in Tanzania. The city accounts for approximately 60% of consumption.
In 2021/2022, rice import is expected to drop by 27.7% to 130,000 metric tons due to import restrictions and increased local production. In the last quarter of 2021/2022, imports are higher than normal due to the fact that there is usually less rice in the market at that time of the year. In Tanzania, rice is not harvested from September to December, leading to a shortage of domestic rice supply and encouraging importation. Tanzania majorly imports long-grain milled rice from Pakistan. In that same period, Tanzania also imported rice from the US, China, and Thailand. Rice imported from the US is mainly for food support programs.
| | | | |
| --- | --- | --- | --- |
| Year | 2021 (estimated) | 2020 | 2019 |
| Cumulative local production (1,000 metric tons) | 2,400 | 2,112 | 2046 |
| Total exports (1,000 metric tons) | 30 | 30 | 30 |
| Total imports (1,000 metric tons) | 180 | 190 | 200 |
| Imports from the United States | – | – | – |
| Total market size | 2550 | 1272 | 2216 |
Sugar
Only 58% of the sugar consumed in Tanzania is produced locally. There are several reasons for this low output, such as high production cost, inadequate marketing, and processing inefficiencies. The 42 percent demand deficit is offset by approximately $132 million in sugar imports from countries like India and Brazil. The sugar tariff in Tanzania is 10 percent, which is considerably lower than EAC's common external tariff of 25% to 100%. Therefore, it is less protectionist than some other countries. Compared to other countries, the Tanzanian market is less protected from imported sugar. In spite of this, the Tanzanian government has consistently noted that it aims to bring new investors in.
Major Sub-Sectors
Consumer-Focused Agricultural Products
A developing food service sector, increasing urbanisation, and a growing middle class are the major factors driving growth in demand for consumer-focused agricultural products. Tanzanians buy most of their household needs from family-owned outlets called dukas. Gradually, supermarkets are becoming popular, particularly in big cities like Arusha, Mwanza, and ar es Salaam. Tanzanians spend one-fifth of their salary on consumer-packaged goods, especially food. Beverages (e.g., energy drinks, tea, soft drinks) and personal care essentials like toothpaste are the most common categories. Factors that influence buying decisions include familiarity, availability, affordability, and recommendation.
The food service sector (restaurants and hotels) has attracted investment interest from the United States of America, and a couple of US food service franchises (Subway, KFC, and Pizza Hut) have opened outlets in major cities in Tanzania. Tanzania's stringent liability rule in genetically engineered food products has negatively impacted the advancement of consumer-ready food imports.
By 2025, Tanzania plans to move from a low to a middle-income economy. This means there will be major changes in people's consumption habits, bringing a wider market for green agricultural products. In order to achieve these goals, Tanzania, under President Jakaya M. Kikwete's administration, launched the Big Results Now initiative. The initiative had these goals for the agricultural sector.
Improve the income of smallholder farmers to ensure food security
Increase agricultural growth via commercial farming methods
Cultivate 330,00 hectares of farmland belonging to smallholders and another 350,000 hectares of fresh commercial land
Concentrate on three priority sectors (sugarcane, rice, and maize) and extend the focus to other crops like horticulture and oilseeds
Produce 290,000 tons of new rice, 100,000 tons of new maize, and 150,000 tons of new sugar crop by 2015
Develop 275 collective warehouse-based marketing schemes aimed at connecting farmers to the market
Improve 78 smallholder rice marketing and irrigation schemes via professional management
Opportunities – What Crops are Grown in Tanzania?
Investing in the agro-processing industry involves adding value and improving standards and quality. The key areas are listed below:
Cashew nut processing: Cashew is one of the major cash crops grown in Tanzania. The country's production figure has risen to 120,000 tons per annum. Nevertheless, just 10% of the cashew nuts produced in Tanzania are processed in Tanzania. There's the opportunity to rehabilitate old and unused processing plants or create medium-sized processing plants.
Vegetable/fruit processing: Tanzania produces a wide variety of vegetables and fruits. The most important fruits include grapes, guavas, pears, peaches, papayas, jackfruits, avocados, bananas, passion fruits, pineapples, oranges, and mangoes. The major vegetables include chilies,  okra, and tomatoes. The yearly production of vegetables and fruits in Tanzania is 2.75 million. However, only 4% is processed. There's a big potential for the provision of heavy machines for commercial farming and fruit and vegetable processing for locals.
Oil seeds: Although Tanzania imports a lot of cooking oil, local processing of oilseeds is now on the rise. There's potential for supplying processing and pressing equipment. Popular oil seeds produced in Tanzania include palm oil, groundnut, sesame, and sunflower
Apparel and textile: Tanzania produces a lot of cottons. However, only 20% is processed locally. There are great investment potentials to create textile mills, as well as cotton-ginning plants, yarn fabric production plants (printing, weaving, and spinning), and cut, make, and trim units. The availability of raw materials and the high unemployment rate mean there's the potential for building clothing plants to make garments for export.
Dairy and meat sector: Tanzania is perfect for meat packaging and processing, as well as dairy product processing, thanks to the large population of livestock. There are investment opportunities like the establishment of cattle ranches, dairy processing plants, and meat processing plants.
Leather sector: The country has a huge population of livestock (3.5 million sheep, 17.7 million cattle, and 12.5 million goats) and produces over 2 million pieces of hides and skins per annum. The investment opportunity in this sector includes the creation of modern tanneries as well as leather finishing units.
Challenges
Access to land can be bureaucratic and complex for foreigners because of these conditions:
Low productivity of smallholders
Crop boards, minimum prices, and cooperative unions affect free market competition
Random bans on the import and export of many goods
Although local funding for agriculture is growing, it is still limited and fraught with high interest
Food processing investments depend on imported technologies and machinery. The equipment and machinery with the highest demand are:
Tractors, mechanisation
Irrigation pivots
Adequate storage technologies
Horticultural packagings, like fresh vegetables and cut flowers
Fish packaging and processing for export
Meat packaging and processing from both game and cattle meat
Production of dairy products like cheese, yogurt, ice cream, margarine, butter, infant milk formula, milk powder, condensed milk, etc
Sugar cane processing
Fruit concentrate and juice production, as well as all forms of vegetable and fruit canning
Processing of specialty coffee
Processing of cashew nut
Additionally, the availability of cotton in abundance means there are huge opportunities to invest in the textile industry. Investors can take advantage of duty-free access to the United States market through the  African Growth and Opportunity Act. The market for processed agricultural goods produced in Tanzania includes the European Union (duty-free access), the East African Community, Asia, and the Gulf states.
Tanzania plans to prioritise agriculture to drive economic growth. The government of Tanzania has endorsed the creation of the Southern Agricultural Growth Corridor of Tanzania and the second phase of the private sector-driven  Agricultural Sector Development Program. Through the Southern Agricultural Growth Corridor of Tanzania, the government has earmarked 63,000 ha under the Mkulazi Program. The land will be used to process and cultivate rice and sugarcane. The project represents a crucial step in meeting the government's goals for agriculture. These strategies are connected to the Agricultural Sector Development Programme through Tanzania's Comprehensive Agriculture Development Programme country investment plan. The government of the United States has promised to improve food security globally through Feed the Future, a broad agricultural development plan with the objectives of improving nutrition, building resilience via extensive country-driven plans, and reducing poverty.
Key Stakeholders in Tanzania's Agriculture
Ministry of Agriculture
Ministry of Trade and Industry
Tanzania Investment Centre
Confederation of Tanzania Industries
CAADP
African Growth and Opportunity Act
Southern Agricultural Growth Corridor
Feed the Future
Other Important Things to Know About Tanzania Crops
For more Agriculture in Tanzania articles click here!