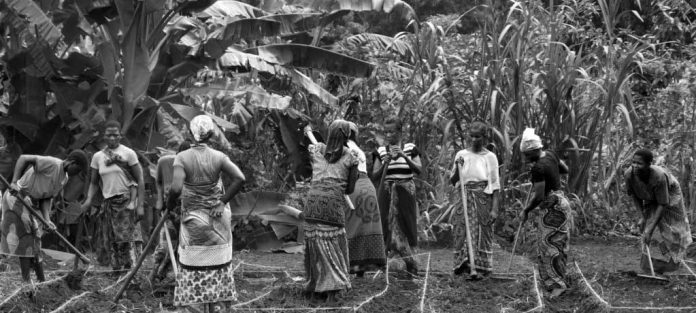 Farm Africa Tanzania – Where They Work and List of Projects
What Farm Africa Tanzania Does
In the rural areas of Tanzania, most people depend on small-scale agriculture. However, up to 35% of the people lack enough nutrient-filled food to consume.
Deforestation and soil erosion have become commonplace in the large forests of Tanzania because people have resorted to trading in tree products like charcoal and firewood to make ends meet.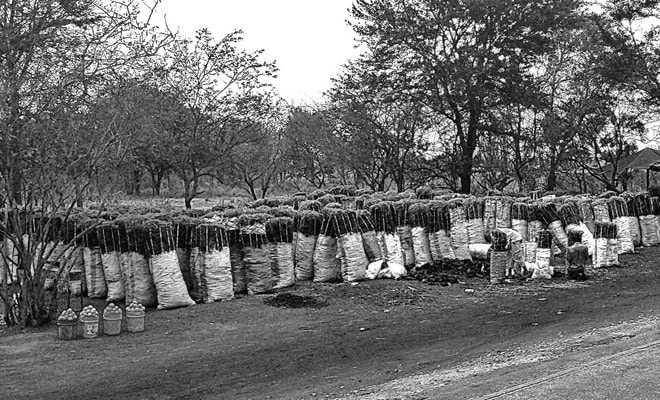 Having bigger and more sustained progress is essential in bringing down the overall level of poverty in Tanzania.
Farm Africa Tanzania began operating in the country of Tanzania in 1990. They collaborate with herders, smallholders and forest communities to help them become self-reliant.
Farm Africa Tanzania Programmes in the Country
Prosperous futures
Trading necessary foods regionally
Enhancing sorghum cultivation in an ever-changing clime
Boosting occupational intelligence in horticultural work
Concluded Programmes
Pineapple cultivation
Sesame selling
Forest administration
Orange-fleshed sweet potato programme
Prosperous Futures
The Challenge
Tanzania's rising need for cooking oil has been mostly met by palm oil importation instead of increasing the production of sunflower oil.
Inadequate cultivation methods and the susceptibility of sunflowers to drouth lead to poor output.
Oil manufacturers are handicapped by insufficient working capital. This means they can only procure and refine a small proportion of the farmers' sunflower yield, restricting sunflower oil production to only one-fourth of its potential.
How Farm Africa Tanzania Tackle the Challenge
Since 2017, with the financial backing of AMDT, Farm Africa Tanzania has been giving technical support to stakeholders operating in the country's sunflower industry to meet the rising local demand for cooking oil.
Teaching New Skills to Agriculturalists and Cooperatives
This programme collaborates with agricultural cooperatives and 10,000 of their members to support agriculturalists to create and improve businesses involved in sunflower production. The programme is boosting production through:
teaching 4,000 Tanzania farmers climate-smart agricultural techniques and good agricultural practices.
promoting the cultivation of a new hybrid type of drought-resistant and high-yielding sunflowers.
giving cooperatives training in accumulation, production, organizational management, and sunflower marketing.
Farm Africa Tanzania Collaboration with Processors
This programme will boost the output of medium and small-sized sunflower oil processors. Farm Africa Tanzania assists them to:
embrace new methods that will increase the quantity of oil they can get out of seeds.
make their financial recording and overall financial management better to make them able to access loans and credits.
establish relations with breeders of hybrid sunflower seeds.
Packaged Services and Trade
Better cooperation between traders, processors and farmers would favour all parties involved in the Tanzanian sunflower business. Through relationship building, as well as trading and contract deals between market players, Farm Africa will create the business atmosphere required to fulfil the industry's potential.
Why Sunflower?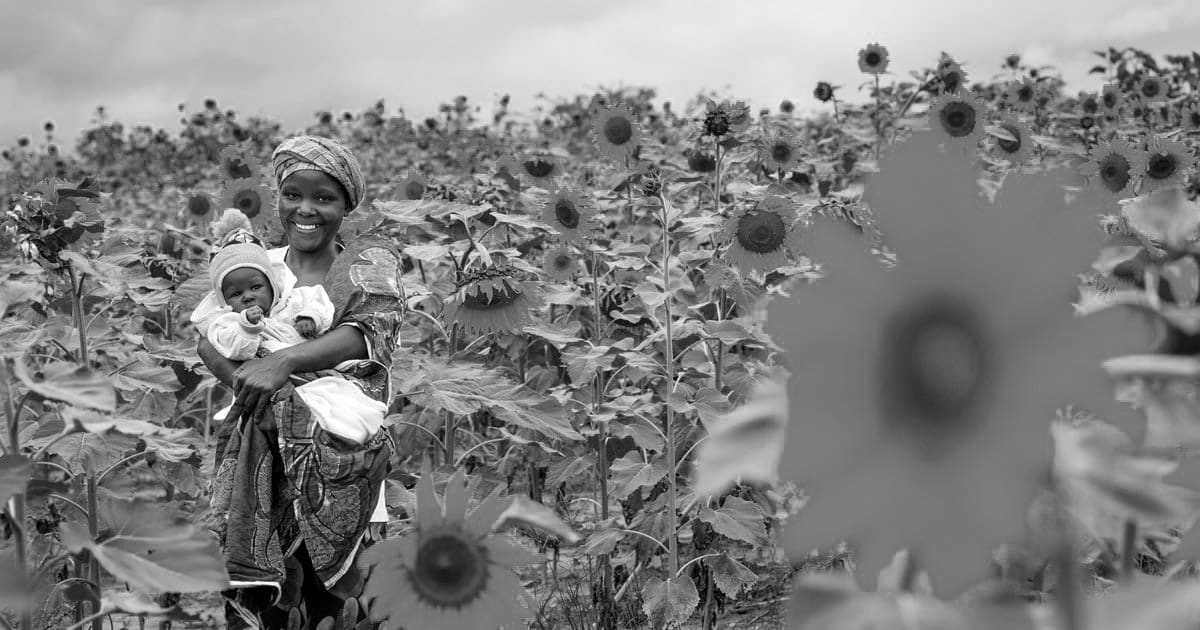 Change in climatic conditions is making weather patterns more unpredictable in central and northern Tanzania; this limits the ability of smallholders to make future plans. Sunflower is the perfect plant for financially weak farmers dwelling in unstable and challenging climates.
The hybrid sunflower seed variant that Farm Africa advocates for is tolerant to droughts and unstable weather conditions.
Often, small-scale farmers do not have the financial wherewithal to start cultivating new crops. The advance and running costs of producing sunflowers are small, while the return on investment and demand is huge, making sunflower a low-risk investment for farmers.
Who are Farm Africa Tanzania Partners?
The Agricultural Markets Development Trust (AMDT) funds the project.
Trading Necessary Foods Regionally
Kenya only produces sufficient maize to feed itself once in five years, while Uganda and Tanzania produce staple crops in excess every year.
Until a short while ago, high charges on transactions within East Africa have meant it has been less expensive for Kenya to bring in crops from
Until recently, it was cheaper for Kenya to bring in crops from outside Africa than within Africa. This situation is due to the high charges on trades within East Africa. Changes in these policies have opened up new opportunities for trade within the region. The changes also move East Africa closer to self-sufficiency.
How do Smallholders Benefit?
New regional markets provide an opportunity for smallholder farmers in Uganda and Tanzania to reap huge gains. Most farmers lack access to high-value customers and have to trade their produce at the farm gate. Due to the lack of well-maintained warehouses to keep their produce, they are left with little to sell.
Farm Africa Tanzania is helping cultivators of rice, beans and maize in Tanzania and Uganda to surmount these problems by:
using the new digital platform, G-Soko and other market opportunities to aid farmers in trading their produce across borders
keeping grains in warehouses that meet international requirements to keep them dry and less vulnerable to fungal diseases, which is a common effect of poor storage.
Who are Farm Africa Tanzania Partners in Trade?
With the financial backing of the Government of the United Kingdom, Farm Africa is collaborating with VECO East Africa, Rural-Urban Development Initiatives and FoodTrade ESA to help 70,000 smallholders in Uganda and Tanzania.
Regional trade could potentially make indelible impacts on the lives of these smallholding farmers. Our effort will not only help build strong relationships with private sector buyers for their crops that give them a more reliable source of income, but it will also give them access to well-managed warehouses and storage facilities to bring about bigger and better harvests in years to come.
Enhancing Sorghum Cultivation in an Ever-Changing Climate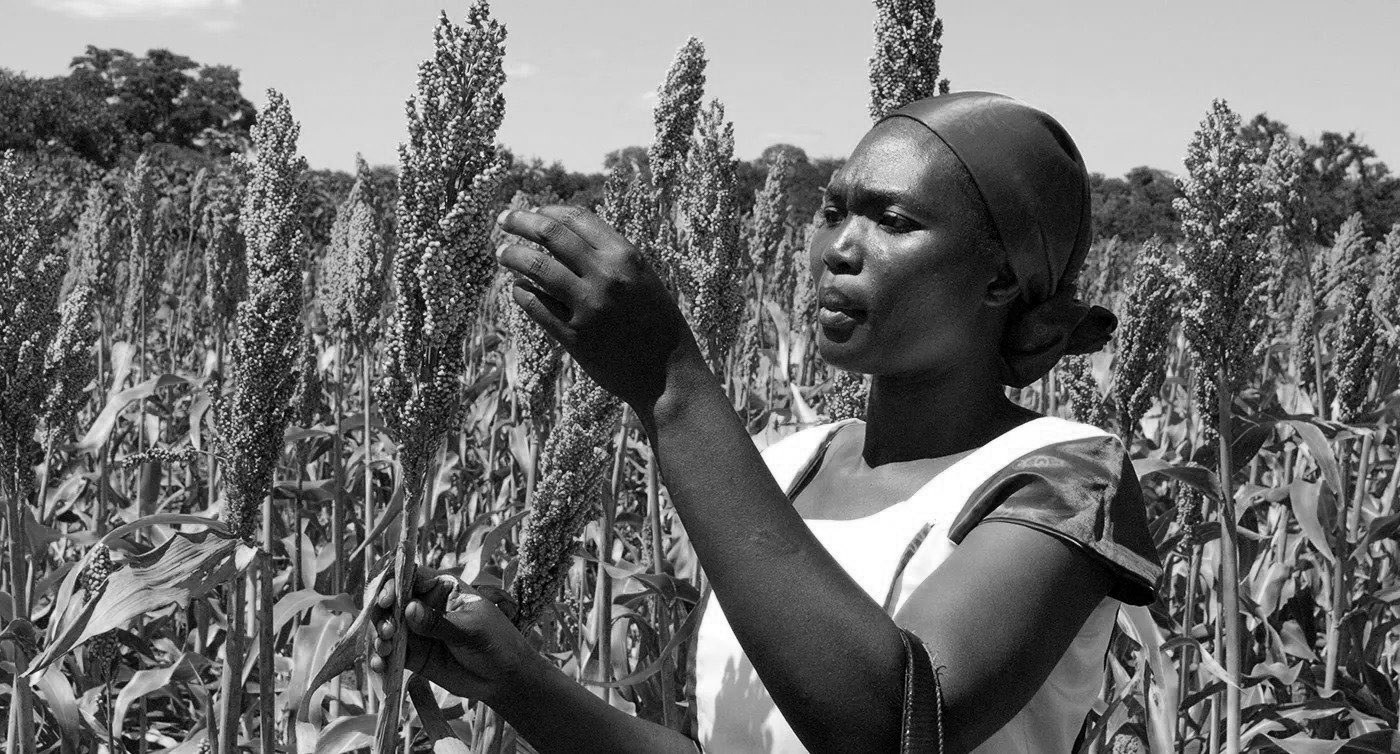 The Challenge
In the arid area of Dodoma, smallholding farmers depend on the sorghum they cultivate to feed their households. Volatile climatic conditions put the food security of smallholders in jeopardy. Embracing enhanced varieties of sorghum and production methods can enable farmers to achieve a surplus, even in drouth situations.
The bulk of farmers' yield goes to rot because of the absence of secure food storage facilities coupled with poor handling processes. The demand for sorghum is rising. However, small-scale farmers cannot meet the demand because of poor yields and lack of market systems and equipment.
How Farm Africa Tanzania Tackle the Challenge in Sorghum Cultivation
Farm Africa Tanzania is arming sorghum farmers with the resources and skillsets they require to evolve from subsistence farming to commercial farming. The programme is:
aiding farmers to variegate plant production and map long-term business strategies to handle climate risks.
linking farmers with enterprises that sell sacks, tarpaulins and other on-farm tools that reduce wastage.
teaching cooperatives and storehouses to handle and store farmers' produce.
helping farmers to embrace new methods that improve harvest, improve tolerance to harsh climate and guard the environment.
arming farmers with market indicators using ICTs so that they can make an informed decision as to when and how much to sell their sorghum.
Who are Farm Africa Tanzania Partners in Sorghum Cultivation Enhancement?
Irish Aid through the World Food Programme (WFP) funds this programme.
Boosting Occupational Intelligence in Horticultural Work
The Challenge
The Tanzanian horticulture industry is primed for growth. The high margin of gain and huge demand for refined fruits and vegetable produce makes it an ideal industry to create employment, reduce poverty and ultimately lead to more prosperity.
Advances made in vegetable and fruit production have not been reflected in marketing capability and enhanced food processing, limiting wealth creation and value addition opportunities on raw harvests.
Youth unemployment is on the increase. Yearly, 800,000 Tanzanians enter the labour market to jostle for less than 100,000 new jobs. Young women find it even more challenging to secure employment than young men.
Merchants and processors of vegetables and fruit create opportunities for youth and women to be gainfully employed. Unfortunately, due to a lack of administrative know-how, assets and financial records needed to be qualified for bank loans, these businesses find it hard to scale up.
How Farm Africa Tanzania Tackle the Challenge
This Farm Africa Tanzania programme aims to support 30 small and medium-sized agro-based businesses to develop into lucrative, flourishing enterprises.
From a green bean exporter to a ketchup maker, the programme collaborates with various enterprises involved in the horticultural value chain. The activities are tailored to meet the specific needs of each business type. Irrespective of the type of business, our strategy includes:
Promoting mutually profitable agreements between merchants, suppliers, farmers, and buyers.
Pinpointing and solving problems facing women and youth-owned enterprises.
Assisting businesses in developing professional project proposals and preparing for due diligence procedures to back credit applications from banks that are averse to risks.
Determine the actors involved in the horticultural value chains to find new avenues that can give businesses good returns on investment.
Helping businesses to recognize their weak points to provide customized tutoring in financial, management and technical expertise to plug capacity gaps.
Who are Farm Africa Tanzania Partners in Horticulture?
The Norwegian Agency for Development Cooperation (NORAD) funds the project. It is implemented in collaboration with Tanzania Horticultural Association.
Pineapple Cultivation
The Bagamoyo seaside area of Tanzania is renowned for fresh pineapples. However, most of the pineapples are not sold and eventually rot because of the absence of storage facilities and the reluctance of processors to purchase irregular fruits. Approximately one-fourth of the harvest perish before getting to the market due to poor post-harvest processing and storage.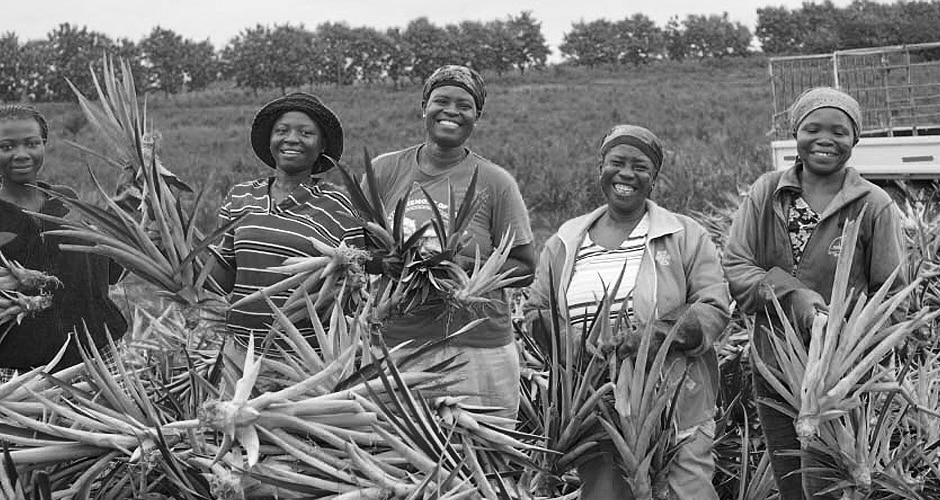 Farm Africa Tanzania collaborated with native female farmers to help them increase their earnings by:
teaching farmers how to use techniques that allow them to produce and harvest throughout the year.
teaching them improved techniques that enable them to produce fruits that meet the requirement of local processors.
attaining an organic status that allows the female farmers to consistently sell off their pineapples at premium rates locally and internationally.
Entrepreneurial Skills
Helping female farmers to improve their entrepreneurial skills enabled them to:
become equal partners when making decisions
purchase more nourishing food and clear medical and school bills
Innovation
This is another one of many programmes spread across eastern Africa sponsored by Farm Africa Tanzania's Maendeleo Agriculture Enterprise Fund.
Sesame Selling
Sesame is the ideal plant to change the lives of farmers in the northern part of Tanzania. Unlike maize and other popular plants grown in the region, sesame is tolerant to drought. It also has a high demand for sesame in the local and international market because it is used in pharmaceuticals, food and cosmetics industry.
Farm Africa Tanzania is helping over 10,000 farmers from the districts of Manyoni, Babati and Bahi to grow their earnings through the cultivation and sale of high-quality sesame.
Cultivation, Handling, Sale, Distribution
The Sesame Programme aims to help farmers acquire the skills needed to become successful merchants by:
encouraging individual farmers to jointly warehouse their produce for onward sale in bulk because bulk selling helps them to get more money for their produce.
establishing connections with well-paying buyers that buy in bulk.
facilitating training on value addition that will help them to process sesame into locally viable goods like oil, flour and goodies.
aiding farmers to get high-grade sesame seeds for planting.
facilitating training in the best farming methods that help sesame flourish.
enlightening farmers on the best method of harvesting their sesame and how to dehull, clean, dry and brand it for sale.
encouraging prosperous farmers to share their knowledge with others through smartphone technology.
Leading the Way in the Use of Mobile Technology
Farm Africa Tanzania is leading the way in the use of mobile technology to teach entrepreneurial skills and agronomics to farmers – an approach that costs less and has a wider reach than demonstration plots.
Forest Administration in Tanzania
Many people dwelling in the Nou Forest area of Tanzania depend on the surrounding forests for survival. However, deforestation is becoming a menace as people fell trees for timber, to trade as firewood, and to make way for their animals to graze.
Farm Africa Tanzania programme in the Nou Forest connects forest dwellers and district administrations to broker partnerships for more sustainable forest administration.
Forest Preservation
Farm Africa Tanzania helps individuals recognize means of earning money from the forest while conserving its riches for the unborn generation. For instance, Farm Africa Tanzania is:
assisting communities to chart the forest and its riches so they can protect and preserve their environment.
assisting farmers in forming groups so they can trade their harvest together and get better rates for it.
collaborating with farmers' associations to create viable enterprises in apiculture, mushroom farming, raffia weaving and tree nurseries to enable farmers to make money without cutting down more trees.
applying its experience from the project to create a blueprint that can be used outside Nou Forest, especially through Farm Africa Tanzania membership of the Tanzania Natural Resources Forum, which shares knowledge across the whole country.
Who are the Beneficiaries of the Forest Administration Programme?
Farm Africa Tanzania is working closely with 23,000 forest inhabitants across the Mbulu and Babati districts of Manyara region.
Who are Farm Africa Tanzania Partners in Forest Administration?
The European Union funds this programme. To actualize this programme, Farm Africa Tanzania is collaborating with the District Councils of Mbulu and Babati, the Tanzania Natural Resources Forum and the Forestry and Beekeeping Division of the Ministry of Natural Resources and Tourism.
Orange-fleshed Sweet Potato Programme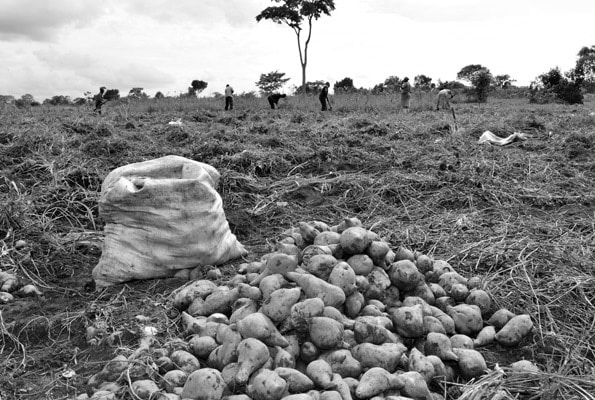 Oftentimes, farmers in the Tanzanian region of Morogoro are unable to afford the high-grade seeds required to grow enough crops to sell and support their households. They often have to sell the little they manage to grow to passing merchants at low rates, effectively trapping them in the vicious cycle of poverty.
However, the orange-flashed sweet potato can put an end to this. The three-year programme is designed to arm farmers with the implements and skills they need to cultivate these marvelous vegetables and lift their households out of poverty.
Why Orange-fleshed Potatoes?
Orange-fleshed potatoes are immune to the mburumundu pests that usually destroy crops in the Morogoro region.
The Tanzanian government's campaign to endorse vegetables as healthy sources of energy translates to rising demand for this crop in the country.
They are rich sources of Vitamin A, which boosts the immune system and prevents debilitating conditions like the early onset of blindness.
Gaining New Skills
Help 3,000 farmers have access to training through the establishment of 30 new demo plots.
Demo plots allow farmers to acquire functional skills and try out different crop varieties to know which ones germinate best. Our participating farmers can choose one of four different varieties to experiment with: Kiegea, Mataya, Jewel and Kabode.
Collective Selling and Production
Farm Africa Tanzania will organize a farming association so farmers can sell their produce jointly – maximizing quality and boosting profit.
Associations will create savings and lending credit groups in each of the ten villages – allowing farmers to obtain loans to invest in their future.
Also, Farm Africa Tanzania will help farmers get correct market information, so they know the current market prices of their produce.
Who are Farm Africa Tanzania Beneficiaries of the Orange-fleshed Potato Programme?
Up to 3,000 farmers from ten villages in the Morogoro region of Tanzania are beneficiaries of the programme. These farmers will make the most of new skills acquired at our demo ploys, as well as improved access to storage units and marketing opportunities.
The skills they learn will be useful to them long after the Farm Africa programme ends, promising a bright future devoid of hunger and poverty.
Who are Farm Africa Tanzania Partners in the Orange-fleshed Potato Programme?
The National Lottery through the Big Lottery Fund sponsors this programme.
For more Agriculture in Tanzania articles click here!