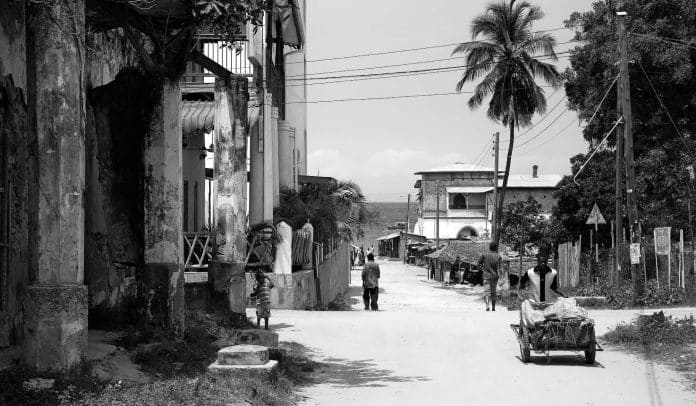 Bagamoyo – History, Location, Education, Transport and More
Bagamoyo, a seaside town established in the late 18th century, is actually an expansion of Kaole, a much older Swahili people hamlet from the 8th century. The German colonial authority designated it as German East Africa's capital, and it evolved into one of the most significant commercial ports for Germans along the coast of East Africa west of the Indian Ocean towards the end of the 19th century and beginning of the 20th century. It is now the capital of the Pwani Region's Bagamoyo District. The population of the town was 82,578 as of 2011.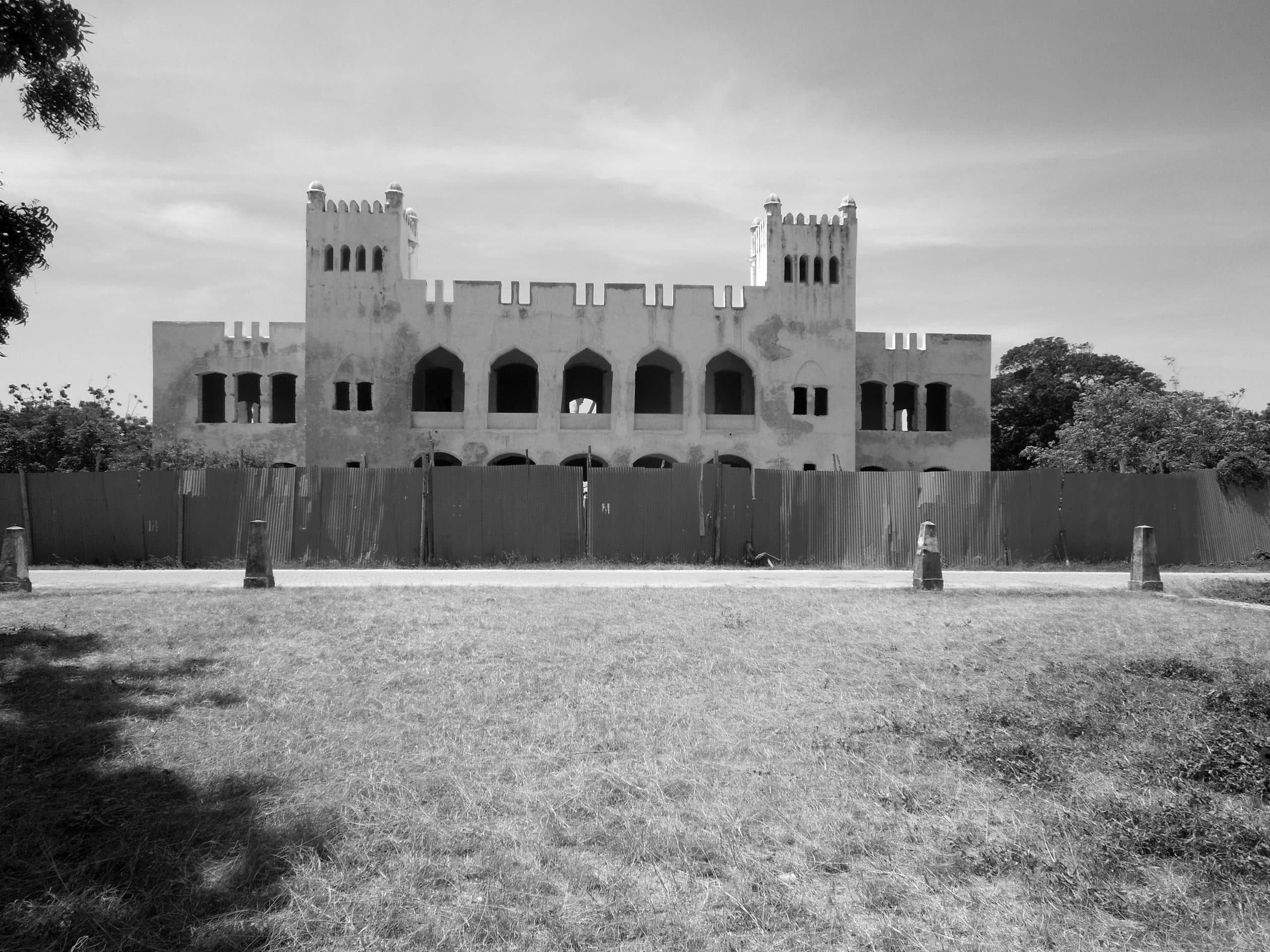 Location of Bagamoyo
The coordinates of Bagamoyo are 6°26′S 38°54′E. It is located 75 km (47 mi) to Dar es Salaam's north on the Indian Ocean's shore, across from Zanzibar.
Bagamoyo History
The history of bagamoyo starts with Kaole, the initial settlement, was built around 800 CE and evolved into a major commercial center by the thirteenth century. The Kaole Ruins are made up of the ruins of 2 mosques and thirty graves from the thirteenth century. Bagamoyo, a minor commercial center 5 kilometers (2.5 mi) north of Kaole, used to be a modest trading center until the eighth century, with the majority of the inhabitants being farmers and fishermen. Salt, gum, and fish were among their principal trading items. Around the seventeenth century, the region began to thrive, and by the eighteenth century, it had established itself as an important caravan station, earning the name Bagamoyo. In the late 1800s, it became the most significant trade port on Africa's east-central coast.
Muslim families from Oman, all of whom were related to Shamvi la Magimba, settled in Bagamoyo Dar es Salaam in the late eighteenth century. They made a living by levying taxes on the indigenous people and trading salt harvested from the Nunge coast to the north. Bagamoyo became a commercial port for ivory and slaves in the first part of the nineteenth century, with traders arriving from all across Africa, including distant places like Lake Tanganyika, Morogoro, and Usambara, on their route to Zanzibar. This clarifies the meaning of the Swahili phrase Bagamoyo meaning "Lay down an SS-Oberführer Scherner Julian was reportedly born in the town in 1895. On 15 August 1916, during WW I, a British air attack and naval bombardment were conducted on Bagamoyo, resulting in the Germans being overwhelmed and the German garrison being captured. Bagamoyo's prominence began to wane when the German Empire chose to construct a railway into the interior from Dar es Salaam in 1905.
The Bagamoyo rebellion is a mostly forgotten slaughter of Arabs at the historic slave port of Bagamoyo in January 1964.
Bagamoyo Slave Market
The Bagamoyo Slave Market was a historic site where enslaved Africans were bought and sold during the era of the East African slave trade, serving as a significant hub for the transatlantic slave trade and a grim reminder of the atrocities of human trafficking and exploitation.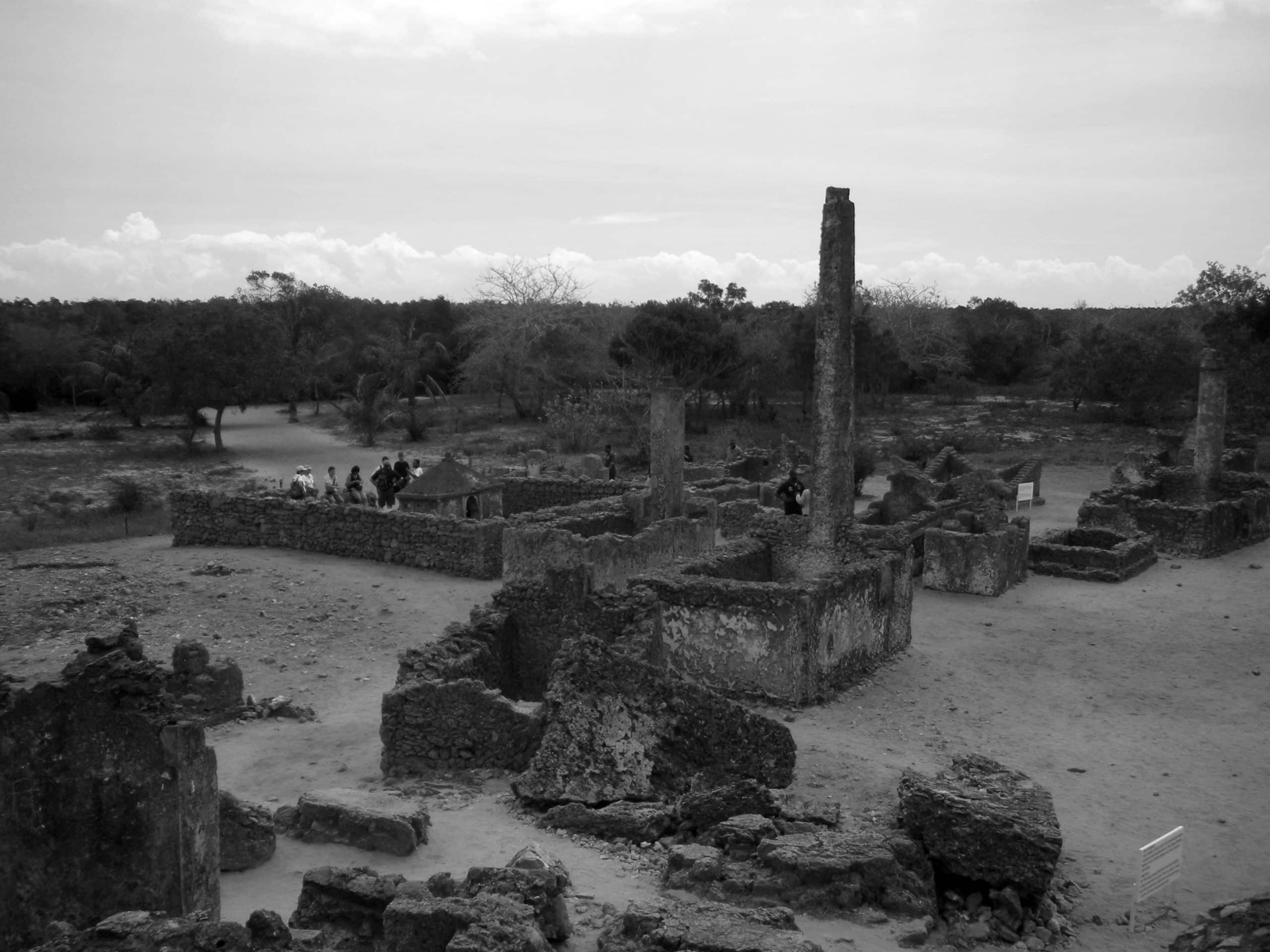 2006–Present
Bagamoyo Africa is a hub for building dhow sailboats. Tanzania's Antiquities Department is attempting to preserve and rehabilitate the town's colonial remains in and near Bagamoyo. In 2006, the antiquities department applied for the status of World Heritage Site. The Bagamoyo College of Arts (Swahili: "Chuo cha Sanaa") is a world-renowned Tanzanian art school that teaches traditional painting, sculpting, dance, drama, and drumming. The Bagamoyo Arts and Cultural Institute (TaSUBa) was founded in 2007 and is centered on the college.
Bagamoyo is more diversified than other parts of Tanzania due to its history and closeness to Dar es Salaam. Many ethnic groups call Bagamoyo home, including the Wakwere, Wazigua, Maasai, Wazaramo and Waswahili. Although Swahili culture is the dominant one, Bagamoyo is home to a diverse range of cultures, including individuals of Arab heritage.
In 2018, work on a new port began, which would completely change the region.
The Bagamoyo district hospital is a healthcare facility providing medical services and essential healthcare to the residents of the district.
Bagamoyo Weather
The weather in Bagamoyo, Tanzania, is characterized by a tropical savanna climate with hot and humid conditions throughout the year, typically experiencing high temperatures ranging from 25°C to 32°C (77°F to 90°F) and a distinct wet season from November to May, with heavy rainfall and occasional thunderstorms.
Transport in Bagamoyo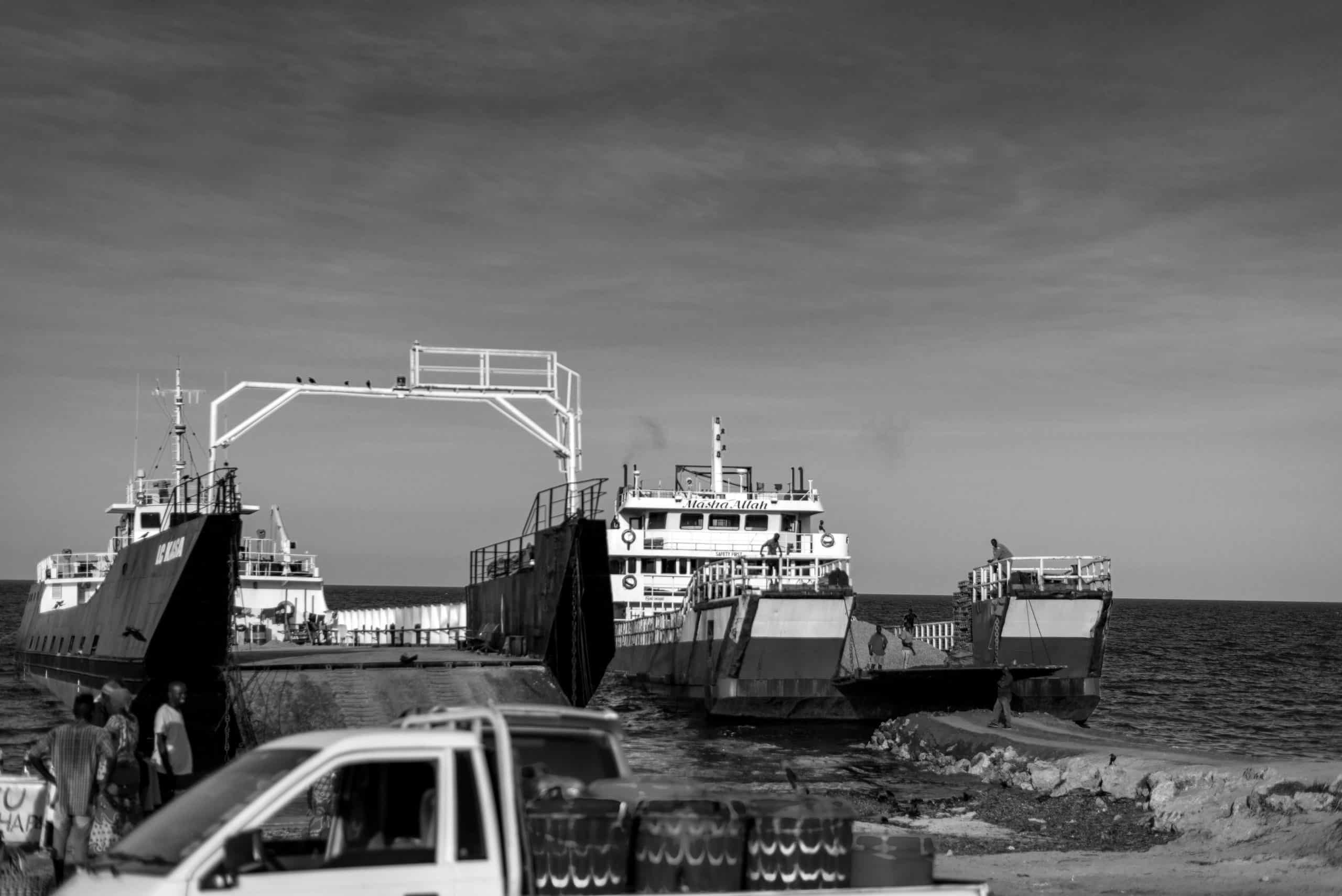 Bagamoyo Port
Tanzania's government planned a huge two-berth intermodal container deepwater port facility in 2013. Bagamoyo Port, as it would be known, will be built at Bagamoyo in Mbegani. By 2017, China intended to invest $10 billion in Bagamoyo to make it Africa's most significant port. The Maritime Silk Road passes via the port.
The bagamoyo port project was given the go-light in 2018, and development began in June/July. It will be constructed in collaboration with China Merchants Port and will contain a special economic zone. An Omani sovereign wealth fund is behind the $10 billion projects.
The late President John Pombe Magufuli declared the project's halt in 2019.
Read more about the bagamoyo port project 2022 here!
Bagamoyo SEZ
Bagamoyo SEZ, or Bagamoyo Special Economic Zone, is an economic development project in Tanzania aimed at creating a designated area where businesses can enjoy special incentives and benefits to promote investment, industrialization, and job creation.
Public Transportation in Bagamoyo
Bagamoyo enjoys the services of the Bagamoyo Daladala stand, which is located south of Bagamoyo on Bagamoyo road.
Arts and Culture
The Bagamoyo Arts and Cultural Institute is located in Bagamoyo Tanzania.
The bagamoyo arts festival is an annual cultural event held in Bagamoyo, Tanzania, showcasing a vibrant mix of music, dance, theater, and visual arts from both local and international artists, celebrating the rich artistic heritage of the region and fostering cultural exchange and collaboration.
Notable Inhabitants from Bagamoyo
Julian Scherner, German Nazi Party leader and SS high-ranking member
Sewa Haji Paroo, 19th-century Indian merchant
Tanzanian traditional musician Hukwe Zawose
Sister Cities and Twin Towns
Vallejo, a city in California.
Bagamoyo Beach
Bagamoyo Beach is a picturesque coastal area in Bagamoyo, Tanzania, known for its golden sands, turquoise waters, and tranquil atmosphere, offering visitors an opportunity to relax, sunbathe, and enjoy beachside activities while taking in the beautiful views of the Indian Ocean. 
Hotels in Bagamoyo Tanzania
There are multiple Bagamoyo hotels and accommodations to cater to different budgets and preferences. Some notable hotels in Bagamoyo include:
Paradise hotel Bagamoyo

Travellers lodge Bagamoyo

Kimere resort Bagamoyo

Bagamoyo beach resort

Hotel Bagamoyo

Travelers lodge Bagamoyo

Bagamoyo country club

Bagamoyo spice villa

Family cottage Bagamoyo

Firefly Bagamoyo

Lodge

lazy lagoon Bagamoyo

Bagamoyo beach resort travellers lodge
Check out these websites for the best deals in beach hotels in Bagamoyo and other accommodation options:
Traveling to Bagamoyo
If you're traveling from Dar es salaam to Bagamoyo, you can get there by road, ferry, or bus.
The Dar es salaam to Bagamoyo km distance is 62.9
Bagamoyo Tanzania Map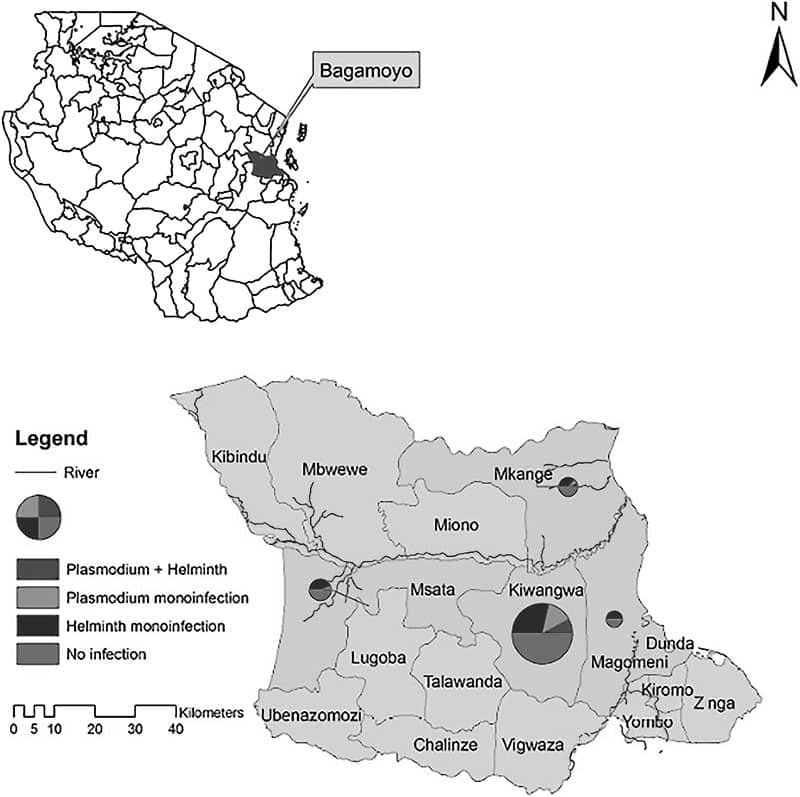 You might also be looking for:
For more articles related to regions of Tanzania click here!