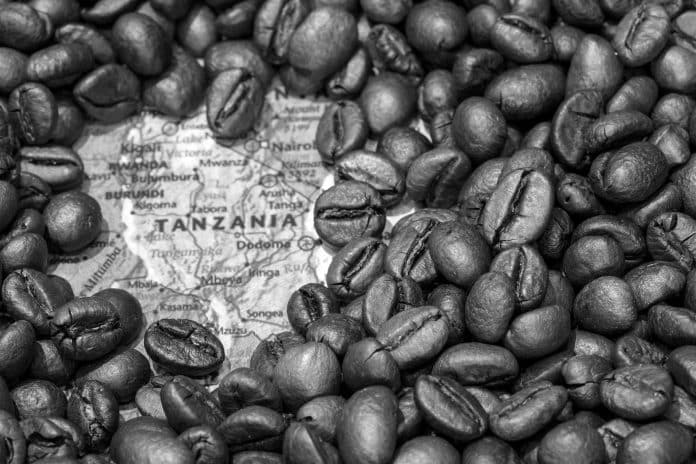 A Detailed Guide on Everything Related to Tanzania Coffee Beans
A little bit looking like Kenyan coffee, reviews about Tanzania coffee beans also show a vibrant and bright, wine-y acidity, occasionally even sharp, having a deep, rich, and strong smell. Usually with part or whole body creamy and intense, fine Tanzania coffee tastes like the fruity flavor of sweet berry, and sometimes cedar.
Tasting Notes
Tanzania coffee beans has an aroma that may portray a rustic note while sometimes can be the sweetness of brown bread. The aftertaste remains with some proof of East African vegetation.
The levels of acidity for Tanzanian coffee are a bit muted in comparison to coffee from Kenya, besides, are less persistent with a mellow body. Despite understating the fruit and acidity they maintain a bright shine. Grounded dry Tanzanian coffee beans may have a sweet molasses smell that is a bit floral with apple fruit notes.
Tanzania Coffee Beans Roasting
Giving Tanzanian coffee beans a City Roast accentuates its herbal-floral smell and a darker roast exposes the berry fruit taste and the finish has a black pepper spice accent.
Processing Tanzania Coffee Beans
Generally, Tanzania's production of Tanzania green coffee beans quality and uniformity is lagging behind the production quality of Kenyan coffees. Tanzanian coffee's winey acidity has been evaluated against Arabian coffees and African coffees.
All Tanzania coffee beans are wet refined (washed), with the grading system resembling that of Kenyan coffee, with AA being the best grade and A, B, etc. coming after.
Tanzania Coffee Beans Growing Zones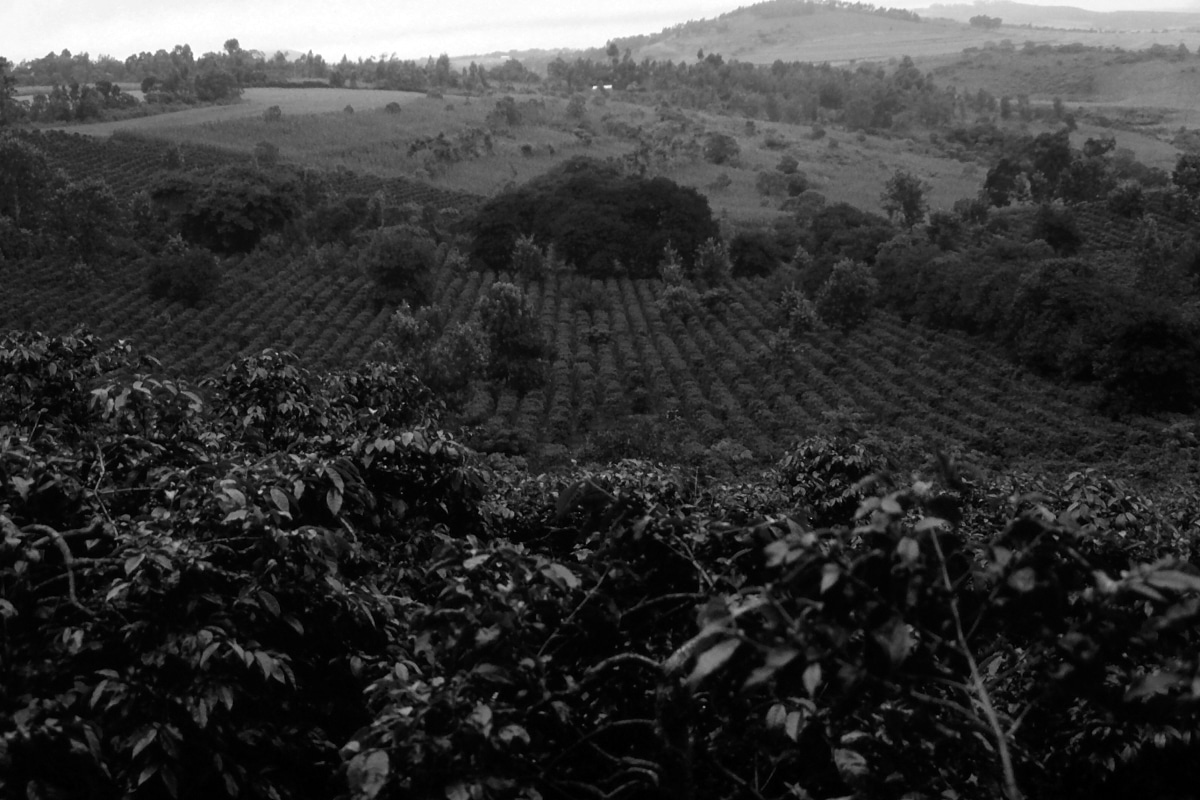 The major Tanzania coffee beans growing areas include the Moshi district (along the slopes of Mount Kilimanjaro), Arusha (Meru), Oldeani (in the Arusha region), Pare: the highland between Lake Nyasa and Lake Tanganyika, and Songea, Ruvuma region's capital in southeast Tanzania at Ruvuma River's southern border with Mozambique.
Coffees that originate from southern Tanzania have access to better drying conditions and transportation which is a huge advantage as most criticism regarding defective batches of Tanzanian coffee is from being "steamed" while in transit inside the shipping containers.
Three of the leading distinctive coffees from Tanzania include the ones from Kilimanjaro region, Moshi, and Arusha, all cultivated on Mt. Kilimanjaro slopes neighboring the Tanzania-Kenya border. Tanzania's high altitude makes almost all its coffee to be Strictly High Grown (SHG).
Commanding respect, but cultivated in little quantities, are Pare (a market name) and Mbeya (the name of the main town) grown down south between Lake Tanganyika and Lake Nyasa in southern Tanzania.
Less significant regions include:
Origin Facts of Tanzania Coffee Beans
The varietals of coffee beans from Tanzania that are most commonly cultivated are Blue, Mountain Bourbon, Kent, and Typica/Nyara cultivars.
Tanzanian Arusha is used in the market to refer to the Arusha coffee varietal cultivated on the hills of Mount Meru and Mt. Kilimanjaro. The Arusha varietal is among Arabica coffee varietals that is either a French Mission or Typica variety.
Tanzanian Peaberry Coffee Beans Farming
It is approximated that around 400,000 farming families earn income from coffee, and this commercial crop makes up about 20 % of Tanzania's export income. Just like in other areas in the world, a portion of harvested Tanzania coffee beans includes peaberry, which has one bean for coffee fruit instead of the usual 2, and are sold separately as premium quality.
One bean can form flavors more fully, since it possess nutrients for two beans in one, and having a more uniform size makes it possible to get a better flavor during roasting.
However, when applied in blends, Tanzania peaberry coffee beans need isolation before blending with other forms of coffee – this happens since the variations in sizes will make the coffees form at differing rates and can lead to under and over roasting.
Tanzania ranks third among the leading producers of coffee in Africa and contributes around one percent of Arabica coffee in the world. It qualifies as Strictly Hard Bean (SHB) / Strictly High Grown (SHG) / Arabica, which needs cultivating on higher altitude areas (e.g. an attitude from 1,400 to 2,000) compared to Robusta coffee. Brokers export most of the Tanzania peaberry green coffee beans before being sold to distributors and wholesalers in other nations by importers of Tanzanian peaberry green coffee beans.
A lot of Arabica coffee in Tanzania is cultivated in the Kilimanjaro area and the Southern Highlands. A few consistently premium-rated Tanzania coffees comprise Ruvuma and Ngorogoro in the Blackburn Estate. It's rare to get Organic "Tanzanian" beans, however, sometimes sourcing Organic Kilimanjaro is possible.
Buying Tanzania Coffee Beans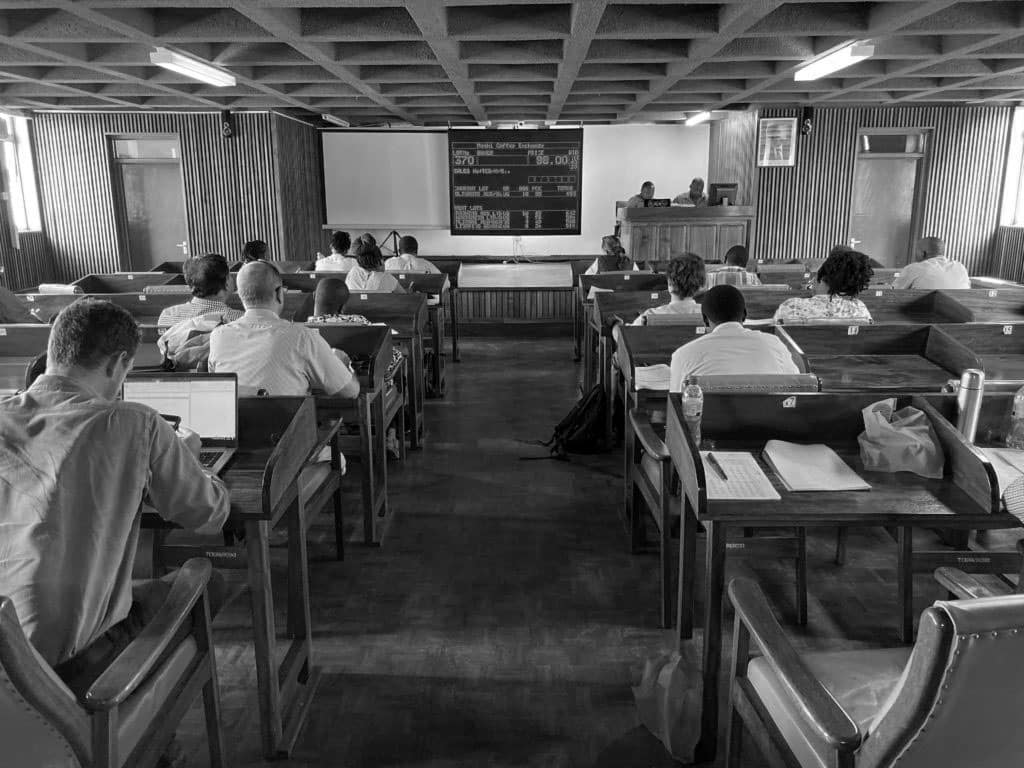 Tanzania grows some of the rarest coffees in the world – of high repute, however contrasting other high-grade coffees which you can't roast at a higher temperature, Tanzania coffee beans work exceptionally well for darker roasts. We usually suggest purchasing whole beans, which are freshly roasted to fulfill an order instead of keeping them on the shelves of warehouses or retail stores like Amazon brands.
Coffee is a crisp product that loses taste faster after roasting and letting it sit on shelves, in warehouses, or trucks for weeks or months means a loss in a lot of the original taste, leading to bland flat coffee. This is especially important with darker roasts with tremendous surface oils that might spoil too fast compared to lighter roasts. Many firms will sell just some pounds to direct consumers, but bulk might be available with a chance to choose your roast.
Despite the harvesting season in Tanzania being July through February, the period to find the market might range from weeks to months. For the period it gets in roasting facilities, the particular growing times are less significant just like the roaster's experience.
For more Cash Crops in Tanzania articles click here!