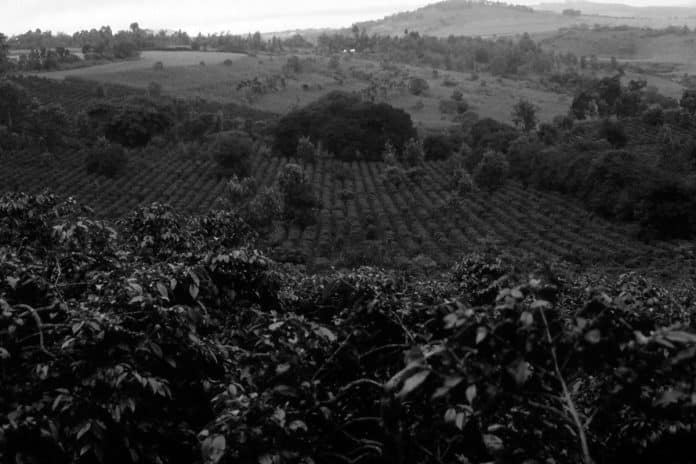 Tanzania Coffee Production – Everything You Need to Know
Tanzania Coffee Profile
One of the most important contributors to the Tanzanian economy is coffee production. Tanzania coffee is the largest export of all commercial crops in the country and averages between 30 – 40,000 tons per year. About 70% of the Tanzanian coffee grown is Arabica, and 30% is Robusta.
There are nine primary growing regions for Arabica and one for Robusta. The regions for Arabica include Iringa, Highlands of the Trees, Kigoma, Mbinga, Mbeya, Morogoro, North Kilimajaro and the Usambara Mountains. Robusta is mainly found in the Bukoba area in the Kagera Region.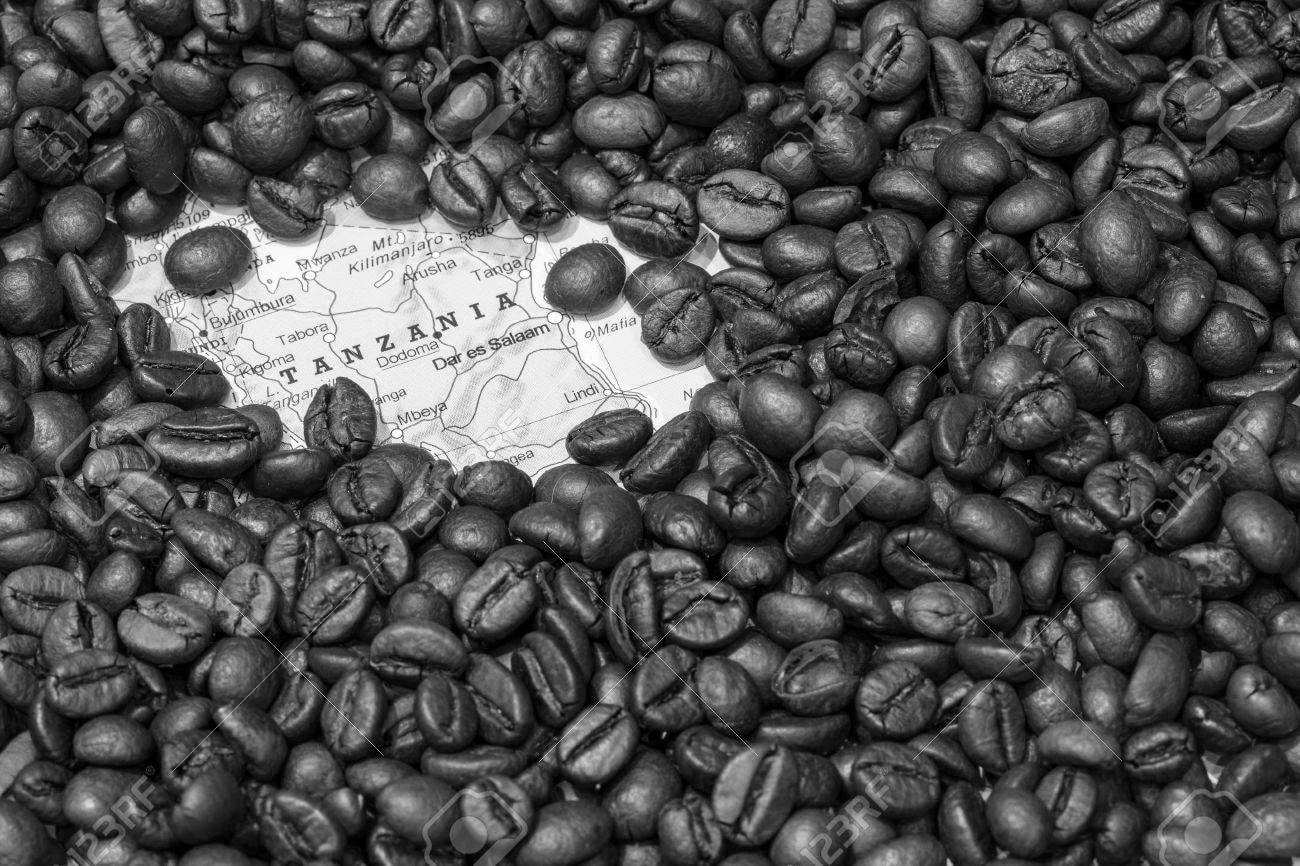 Recently, two new species of Tanzania coffee were discovered. They are both located in the Eastern Arc Mountain of Tanzania and known as Coffea Bridsoniae and C. Kihansiensis.
The harvest time for Tanzania coffee is from October to February, and smallholder farmers own 90% of coffee plantations in Tanzania. Large corporate farms own the remaining percentage of plantations. Tanzania peaberry coffee production industry employs an estimated 270,000 people.
Prior to 1990, the responsibility of exporting Tanzania coffee fell on the Tanzania coffee board and cooperatives. In 1990 and 1994/95, export prices were affected by Tanzania's political reforms, followed by drying diseases rapidly spreading and causing significant coffee tree losses in 1997.
History of Coffee Tanzania
During the 16th century, coffee was brought into the Tanzanian region from a region which is today known as Ethiopia. Initially, Tanzania coffee was not brewed, but used as a stimulant. Oral sources concluded that the Haya tribe in northwest Tanzania (the modern-day Kagera region) used the beans. They boiled and steamed Robusta beans together with herbs, chewing on this mixture as a stimulant. Tanzania coffee beans were also used as currency leading to the growth and cultivating thereof being administered by tribal leaders.
Tanzania Coffee During Colonization
In the late 19th century, the Tanzanian region was colonized by Germany. This colonization changed the worth of coffee crops, and many laws were introduced to reduce the control tribal leaders had over their cultivation. Tanzania Coffee seeds were made amply available, and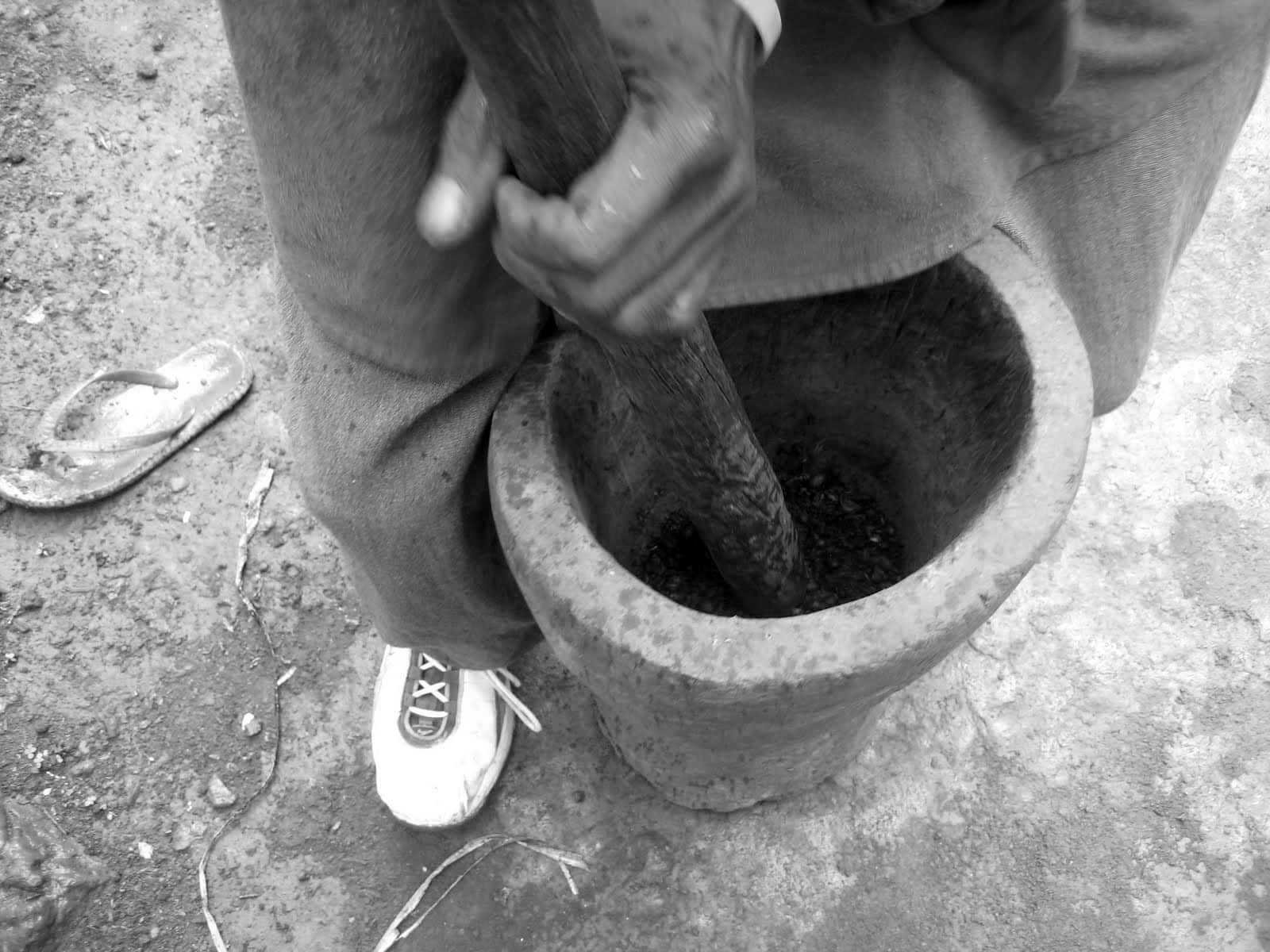 the Haya tribe was obligated to grow the Arabica variant that the Germans introduced to them. They were also obliged to grow other food crops like bananas and pineapples.
Other country regions saw the Germans introduce the Arabica bean in the North near Kilimanjaro region and Tanga. The abolishment of slavery also made tribal chiefs who relied on this trade for income, such as the Chagga tribe, switch to cultivating Coffee beans.
When the British took over Tanganyika after World War I ended, they further accelerated the production of coffee beans and introduced many land reform laws. While the Chagga tribe continued cultivating coffee beans, the Haya tribe was resistant, and their production was stagnant. In 1925 the Chagga tribe exported 6000 tonnes of coffee worth $1.2 million.
A railway expansion into Tanzania allowed the British to expand their network of coffee farming in Tanzania, and in 1925 the KNPA (Kilimanjaro Native Planter's Association) was formed. It was the first of many coffee cooperatives to form in Tanzania and helped farmers obtain better prices for their beans.
Post-Independent Production of Tanzania Coffee
After gaining its independence, Tanzania saw lots of potential in coffee production and doubled its crops. Farmers and coffee suppliers in Tanzania received various loans and schemes to help with increasing their production, and large government estates were created. The Mbinga and Mbozi regions were home to these. The government enlarged the idea of Tanzania farmers cooperatives into regions with no prior cooperative experience or need.
Most expansions failed, and production was hindered due to a mass movement in the 1970s caused by Ujamaa. Prior to 1976, Tanzania coffee trades were handled in Bukoba (Robust) and Moshi (Arabica), where two cooperative owned factories were situated. Coffee produced was sold at an auction in Moshi, and in 1977 the Coffee Authority of Tanzania was mandated by the government following the disestablishment of cooperative coffee unions. These government interventions, paired with high growing costs, caused severe suffering in the production of Tanzania coffee.
In the early 1990s, the reform led to the privatizing of the Tanzania coffee industry, and its efficiency increased. Tanzania reinstated the Coffee Board Tanzania to rig out production licenses and permits. The production of coffee was made independent, and those in the business were also responsible for grading their crops and running the Moshi Auction.
Grading and Selling of Tanzania Coffee
Grading the Quality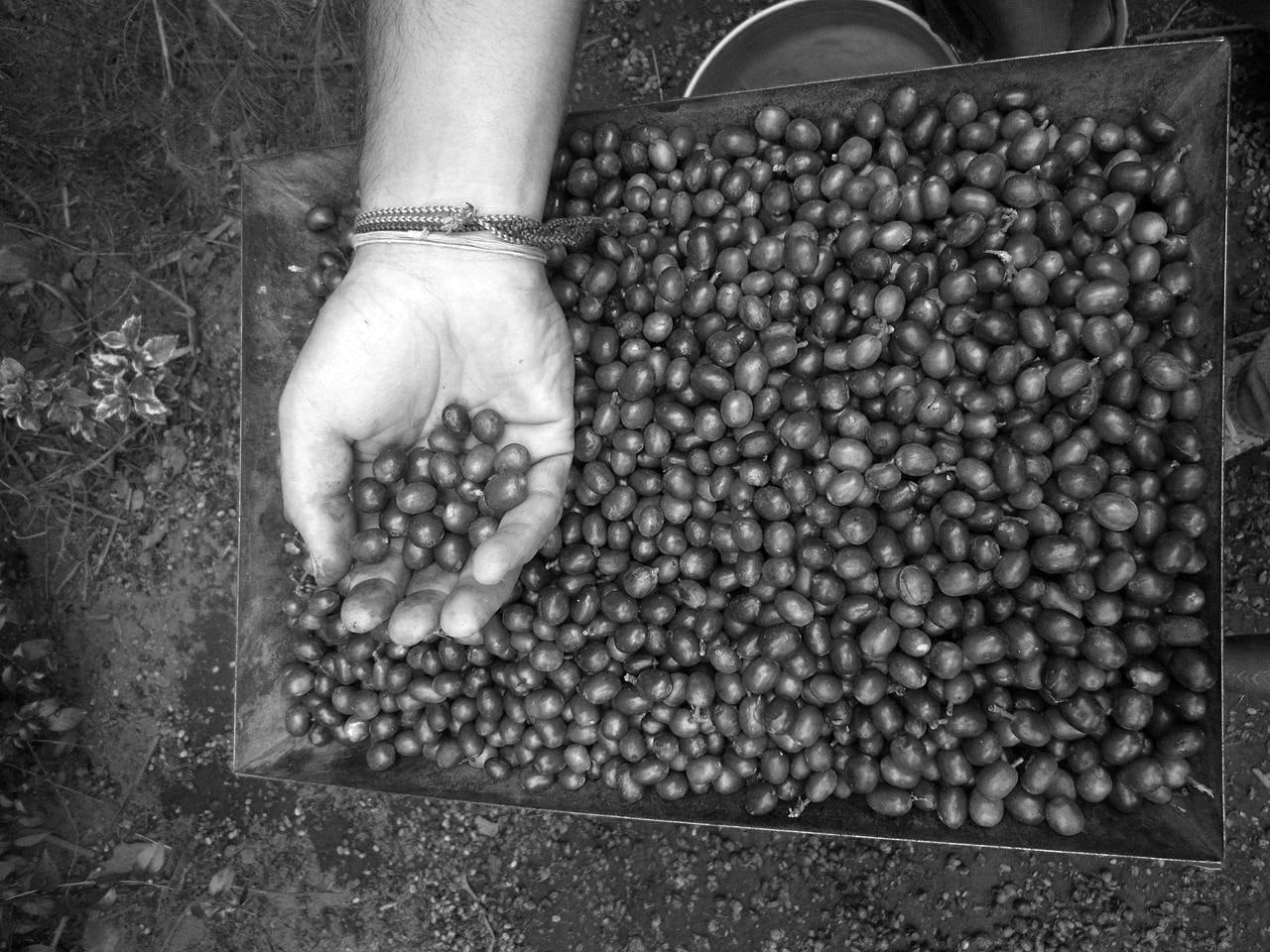 Tanzania's colonial past directed them to opt for British nomenclature of grading coffee. These grade the Tanzania coffee beans according to their density, shape and size. The eleven grades for the Tanzania coffee characteristics are:
Tanzania AAA coffee (also known as Tanzania AA coffee abroad)
A
B
PB
C
E
F
AF
TT
UG
TEX
Tanzania Peaberry Coffee World Market
Tanzania coffee farmers have access to three selling methods. Produce can be sold on the internal market where normal Tanzania coffee farm owners can decide prices. Coffee cooperatives, private buyers, and village groups used the internal market, and small farmers with low yields often used this method.
Cooperatives and private buyers who buy significant amounts of Tanzanian coffee beans sell their beans at the Moshi Coffee Auction or export them. If a Tanzania coffee grower is highly graded, they can directly engage with a foreign roaster, bypassing the coffee auction. The Coffee Board of Tanzania developed this policy to allow farmers and private coffee companies in Tanzania the opportunity to build long-term relationships with the global market.
Where to Buy Tanzania Peaberry Coffee
Moshi Coffee Auction
The Kilimanjaro region is home to the Moshi Coffee Exchange and holds a weekly auction on Thursdays during a 9-month long season. Domestic producers need a license to bypass the auction, and if not, they need to export their produce through the auction, which licensed coffee exporters in Tanzania attend. No limits are placed on the amount of produce that a single exporter may purchase. This is a place you may get the best Tanzanian peaberry coffee for export purposes.
The average coffee prices in Tanzania are listed below, based on their grade and per 50kg bag, as per an auction held on the 15th of January 2015:
Mild Coffee
AA – $192,01
A – $185,19
AB – $194,45
B – $183,67
PB – $186,99
C – 186,00
Hard Coffee
Robusta (organic) – $98,00
Robusta (screen) – $104,20
Robusta (superior) – $95,00
Robusta (faq) – $83,60
Unwashed Arabica
Coffee Production in Tanzania
Agriculture provides 24% of national gross domestic Tanzanian peaberry coffee, and most of Tanzania's economy is based on this. A slim 3.3% export of Tanzania coffee was worth $186 million in 2014. Small farmers output more than 90% of the country's coffee, provides employment to approximately 400,00 families, and directly affects over 2.4 million Tanzanian citizens.
While tobacco takes the lead, Tanzania coffee is the following-highest valued agriculture export of Tanzania. The top three countries purchasing coffee from Tanzania is Japan (22%), Italy (19%), and the US (12%). While Germany was known as the largest purchaser, Japan and the US surpassed them.
Many challenges met the Tanzanian coffee board over time. However, the country continuously works on bettering its brand. Because most Tanzanian coffee is used as a blend in other brands, it has lost worth within the global market. While this is the case, the Japanese market appreciates Tanzanian coffee beans. It maintains the brand name "Tanzania Kilimanjaro Coffee" since the All Japan Fair Trade Council decided that Tanzania may retain this label in 1991. Regardless of the region in which the coffee beans were produced, if coffee beans from Tanzania is exported or forms part of a blend containing at least 30% of Tanzanian peaberry coffee beans, they use this label. Due to this appreciation from Japan, they rank as the leading importer.
Extreme poverty in Tanzania makes coffee unaffordable to the majority of citizens. While domestic coffee consumption increased from 2% to 7% in 2003-2014, tea consumption still outranks it.
Tanzania Coffee Brands
Some of the Tanzania coffee brands that are known worldwide and places where you can buy Tanzanian coffee are:
David Robinson Tanzania coffee
Starbucks Tanzania coffee
Trader joe's tanzania coffee
Africafe coffee Tanzania
Edelweiss coffee Tanzania
Tanzania blue mountain coffee
Atlas coffee club Tanzania
Afri tea and coffee blenders Tanzania
What is the Best Coffee Brand in Tanzania?
This is a very difficult question to answer as it will vary from individual to individual. There are many factors to look at such as the Tanzania coffee flavor, Tanzania coffee taste, whether it is Tanzania instant coffee or not, what region it comes from and what coffee plantation in Tanzania. The list of variables will keep going, but that said, the Tanzania coffee comes in many variaties suitable for everyone's preferences.
Tanzania Coffee Research Institute
While operation only began in September 2001, the Tanzanian Coffee Research Institute was formed as a non-profit government company in 2000. Non-government members of the Tanzania coffee community enjoy stakes in the company, and it is entirely reliant on the government, donors, and the sale of farming tools and materials for funding.
Since the 1190s, Tanzania coffee output has decreased, tasking the institute to rejuvenate the entire industry to increase its annual revenue. Services with relevant technological advances and the educating of farmers by the institute contribute to industry developments.
For more Cash Crops in Tanzania articles click here!