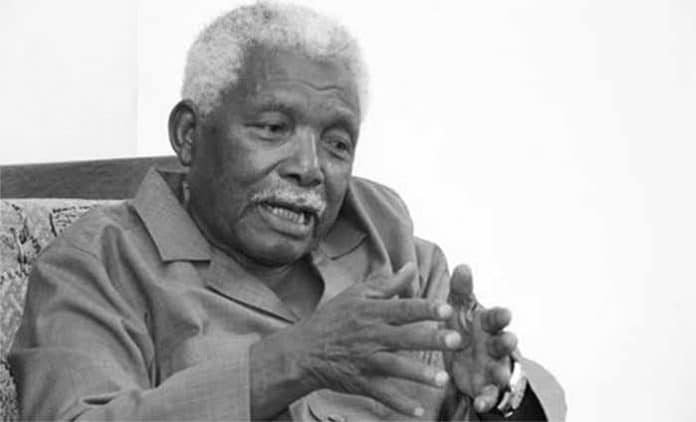 Mwinyi's Leadership and Nyerere Socialist Political Reforms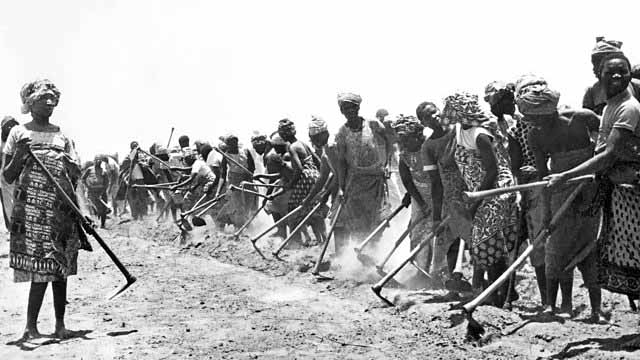 President Julius Nyerere retired in October 1985 and appointed Ali Hassan Mwinyi as his successor. Nyerere remained chairman of the ruling Chama Cha Mapinduzi (CCM) party, until 1990, a situation that later led to tensions between the government and the party over the ideology of economic reform. At the time of the transfer of power, economy of Tanzania was in the midst of a recession. From 1974 to 1984, GDP grew by an average of 2.6 percent per year while the population grew at a rate of 3.4% annually. Rural incomes and urban wages had all collapsed already in the 1980s, despite the minimum wage laws in place. In addition, Tanzania's currency was more valuable, something that reduced basic commodities, and the country had more than $ 3 billion in external debt. Agricultural production was low, and the general opinion at the time was that Nyerere's leadership style and socialist policies had failed economically.
Such policies included the nationalization of corporations that were carrying out mass production, forced relocation of rural people to live in unified farms, and the banning of opposition parties. Proponents of Nyerere's opposed the International Monetary Fund (IMF )'s involvement and the World Bank in reforming the local economy, believing that these institutions would create instability and bring conflict to their socialist values. Also, Tanzania's relationship with the IMF had already deteriorated as the Nyerere government failed to meet the terms of the loan provided in the 1980 financial package agreement.
At the beginning of this political change, many people believed that Mwinyi could not oppose or abandon Nyerere's policies as he was a loyal supporter of his predecessor. However, Ali Hassan Mwinyi and his supporters called for economic and political reforms to liberate the market and re-examine traditional socialist ideologies. Mwinyi made sure he was surrounded by reform activists, to an extent of the changing of three cabinet members and other ministers who opposed the change. The then Prime Minister, Joseph Warioba, along with Finance Minister Clement Msuya were also in favor of the new policy. During his first address to the Tanzanian Parliament in 1986, he promised to start talks with the IMF and the World Bank, considering that any agreement resulting from such talks would be beneficial to Tanzanian citizens.
Agreements with International Financial Institutions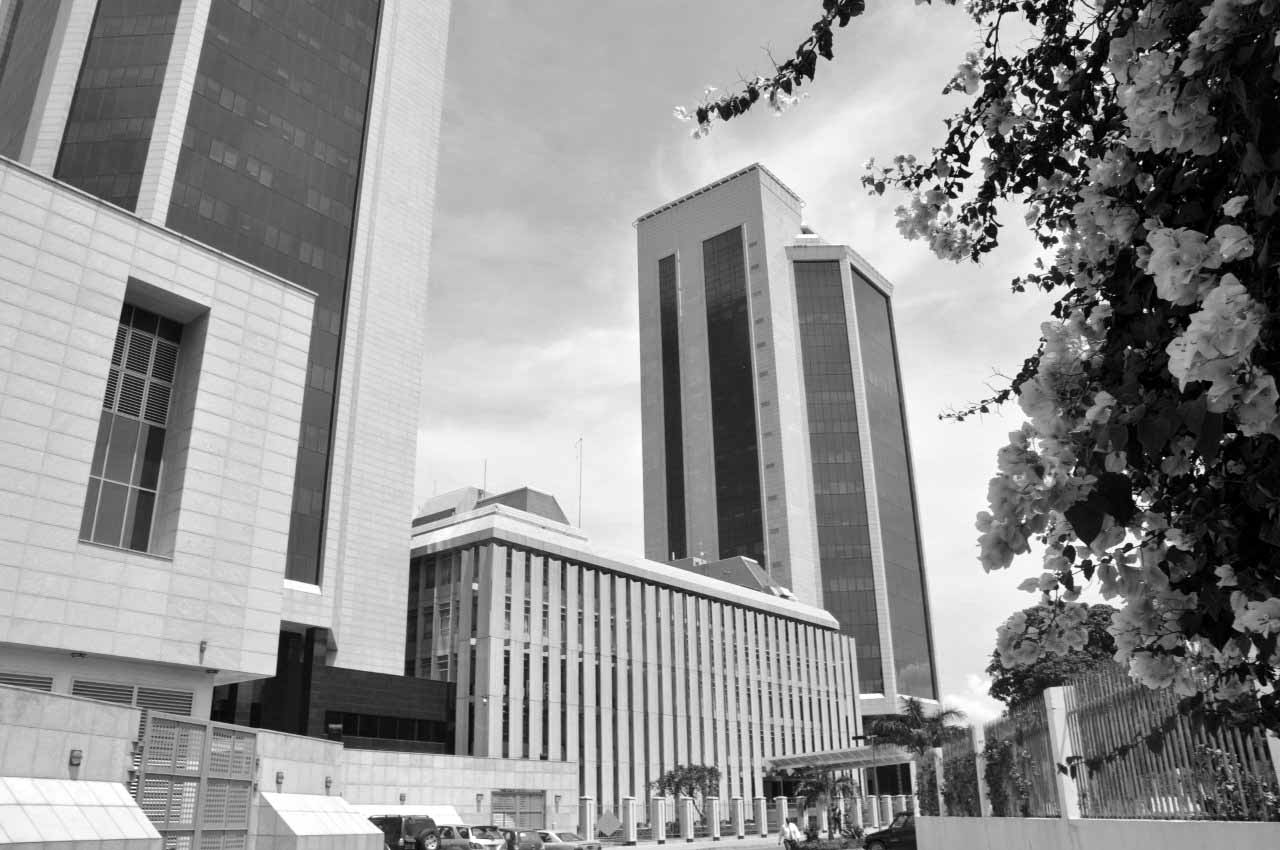 In 1986, Mwinyi entered into an agreement with the IMF to secure a $ 78 million standby loan, which was Tanzania's first foreign loan for more than six years. Later, the sponsors of this loan approved the plan to change the repayment period of the debt. They agreed to do so for a period of five years, but required Tanzania to pay only 2% of their debt at that time. In an interview, Mwinyi urged donor countries to use Canada as an example and erase all Tanzanian debts together. And if the request was not possible, then he asked for the debt to be repaid within ten years, although twenty or twenty-five years was the most appropriate. He predicted that by then, the country's economy would be better and in a better position to repay the debt without hurting the country. In the same interview, Mwinyi asked donors to provide loans with low interest rates.
Mwinyi claimed that his talks with the IMF were on behalf of the people: for example, he accepted the Fund's request to reduce the number of public institutions, but at a time when the matter was necessary and if possible gradually. In addition, he rejected their proposal to stop the increase in salaries within the government and to reduce free public services.
The following year, Mwinyi discussed the first structural reform center (SAF) with the IMF, followed by other agreements later in 1988 and again in 1990. In addition to these developments, the World Bank provided loans for restructuring in agriculture, industry. , financial sectors. In 1989, President Mwinyi began the second phase of his reform program with a view to reforming the social sector, in particular by increasing government spending on education.
Multi-party politics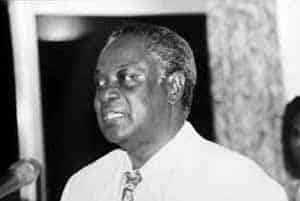 In 1991, the first phase of the multi-party transition process began when Mwinyi appointed Chief Justice Francis Nyalali to head a commission of inquiry into the popularity of the one-party system. The commission submitted its report to the President in 1992, recommending that the government reform and the country have a multi-party system. They made the proposal despite the fact that only twenty-one percent of the 36,299 Tanzanians interviewed accepted the change. However, fifty-five percent of the seventy-seven percent who supported the existing system were favoring some form of reform. Judge Nyalali listed twenty special laws that needed to be amended to meet the needs of the multi-party system. Mwinyi backed up their proposal and the CCM National Assembly approved the amendment and reviewed the constitutional amendment in February 1992. However, not all twenty laws were amended, including the Prevention of Presidential Detention Act left over from colonial times.
Corruption
During the years of Julius Nyerere's presidency, corruption was seen as a form of repression that undermined Tanzania's values ​​of equality. However, reports of corruption increased as economic power intensified. Under Mwinyi's presidency, corrupt practices became worse and worse despite his economic liberation policies. The situation was so bad that some donors decided to suspend aid in 1994 in response to the crisis. During the multi-party elections in 1995, opposition parties used public outrage over corruption that continued as political fuel. However, CCM candidate Benjamin Mkapa was able to use the allegations of corruption as his weapon, as he appeared to be a person who was not tainted by corruption or any corruption scandals associated with Mwinyi's rule.
1993 Chavda Scandal
Brothers and businessmen known as V.G. Chavda and P.G. Chavda received a $ 3.5 million loan from the DCP in 1993. They promised to use the money to rehabilitate dying farms in Tanga. This includes improving staff settlements, repairing old machinery, and re-cultivating the fields. They claimed their projects would create 1,400 jobs and provide $ 42 million in foreign exchange. But what happened, they had diverted money abroad through the purchase of counterfeit machinery and equipment. It was later discovered that high-ranking politicians were assisting them, including Home Affairs Minister Augustine Mrema. They were able to evade prosecution.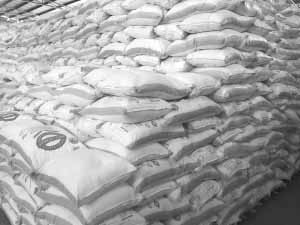 Mohamed Enterprise
In early 1995, a company known as Mohamed Enterprise was accused of distributing food that was unsuitable for consumption. Mrema claimed he would punish the company, but his title was revoked as Minister of Youth and Culture before taking action. He criticized Mwinyi's administration for tolerating high levels of corruption and for not actively engaging in the fight against corruption. Next, Mrema was removed from the cabinet, after which he became a candidate in one of the opposition parties, NCCR-Reform.
Opinions on Racism
In a 1988 interview when asked about his views on discrimination, Mwinyi said that strict, complete sanctions needed to be enforced against South Africa. He also called on the West to assist "frontline nations" in dealing with any destructive attempts by the South African government against those who opposed it. Mwinyi said doing these things would end Discrimination. He described the Reagan administration's reluctance to impose severe sanctions as a "major challenge" and expressed hope that future US leaders would take further action against the South African government.
There is so much to know about Mwinyi's leadership and the political and economic changes within the United Republic of Tanzania. If you would like to find more articles related to related topics, click here!