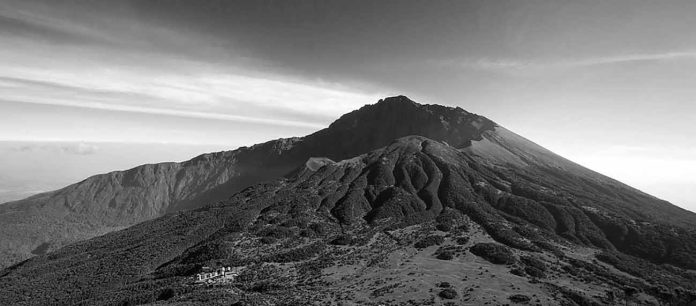 Mount Meru – Getting There, Regulations, When to Climb and More
Mount Meru Facts
Mount Meru location: north eastern Tanzania
Mount Meru height: 4,566 m
Mount Meru climbing difficulty: moderately hard
Overview of Mount Meru Tanzania
Mount Meru is an active volcano in northern Tanzania's Arusha National Park, located east of the Rift Valley and about 40 kilometres southwestern of Kilimanjaro. It is the nation's 2nd highest mountain. Some people consider it Africa's fourth highest peak [after Mount Kenya, Kilimanjaro, and the Rwenzoris – also known as the Mountains of the Moon]. Mount Meru exploded in a massive explosion some 500,000 years ago, destroying its cone shape and creating a horseshoe hole with the east side eliminated. The resulting highland has a summit on the western side and inner walls that rise over 1,500 meters above the crater floor, placing it at one of Africa's tallest cliffs. As the Ash Cone keeps on growing inside the crater, eruptions have often been reported during the last 100 years. The first climb is still debated, with Fritz Jaeger in 1904 or Carl Uhlig in 1901 being given credit.
Mount Meru Arusha is a stunning peak with excellent scenery and animals. Still, because of its position in East Africa, most international travelers will visit it as a side trip to their primary target, which is usually Mount Kenya, the Ngorongoro Crater and Kilimanjaro. The following are some of the reasons why you can climb this summit:
Views into the ash cone and summit crater are breathtaking.

Hiking around the crater rim's crest,

Sights of Kilimanjaro from the top are lovely, though distant.,

A

walking safari

that allows you to see a lot of animals on the lower slopes,

the opportunity to avoid the tourist crowds, and

The chance to climb a mountain higher than Mount Whitney is a dream come true for many Americans Climbers.
People who climb the tinny Meru sub-peak [3,820 metres\12,533 feet] or Socialist Peak – nicknamed the Mount Meru Peak – receive certificates from Arusha National Park. Even though the title Socialist Peak is included on the awarded summit certificate, it was rarely used. Given that the Government of Tanzania is shifting towards capitalism, it will likely never be more than just a curiosity.
The YDS class two Momella Route, which is 14 kilometres 8.7 miles] or 19 km [11.8 miles] long, is the main and also the only official pathway to the peak today. This trip begins at the Momella Gates [1,500 metres / 4,921 feet]. It proceeds to Miriakamba Hut [2,514 metres / 8,250 metres] by one of two tracks: a shorter 5 kilometres YDS class one route or a longer Ten-kilometre YDS class 1 path that offers more animals, the scenery of old huts and waterfalls. Take a 4 kilometres YDS class 1 track via some forest from the Miriakamba Cabin to the Saddle Hut [3,566 metre / 11,700 feet]. You can either ascend Little Meru [3,820 metres / 12,533 feet] or continue 5 kilometres YDS class two to Mount Meru Peak, or Socialist Peak, from Saddle Hut. If there are no clouds, the first significant bald place you'll reach on the route up to the top from Saddle Hut is Rhino Point, where you can obtain excellent views of the mountain's peak and the interior crater walls. You'll know you've arrived at Rhino Point when you see a mound of carcasses in the clearing's middle. Above Rhino Point, the hike's simple YDS class 2 section comprises crossing two moderately lengthy low-angle rock slabs. There are also green fires and arrows carved on the rocks to indicate to you the way from the Rhino Juncture to the summit, but these can be difficult to see at night. A metallic flag of Tanzania, a summit register, and a wood box are found on the top.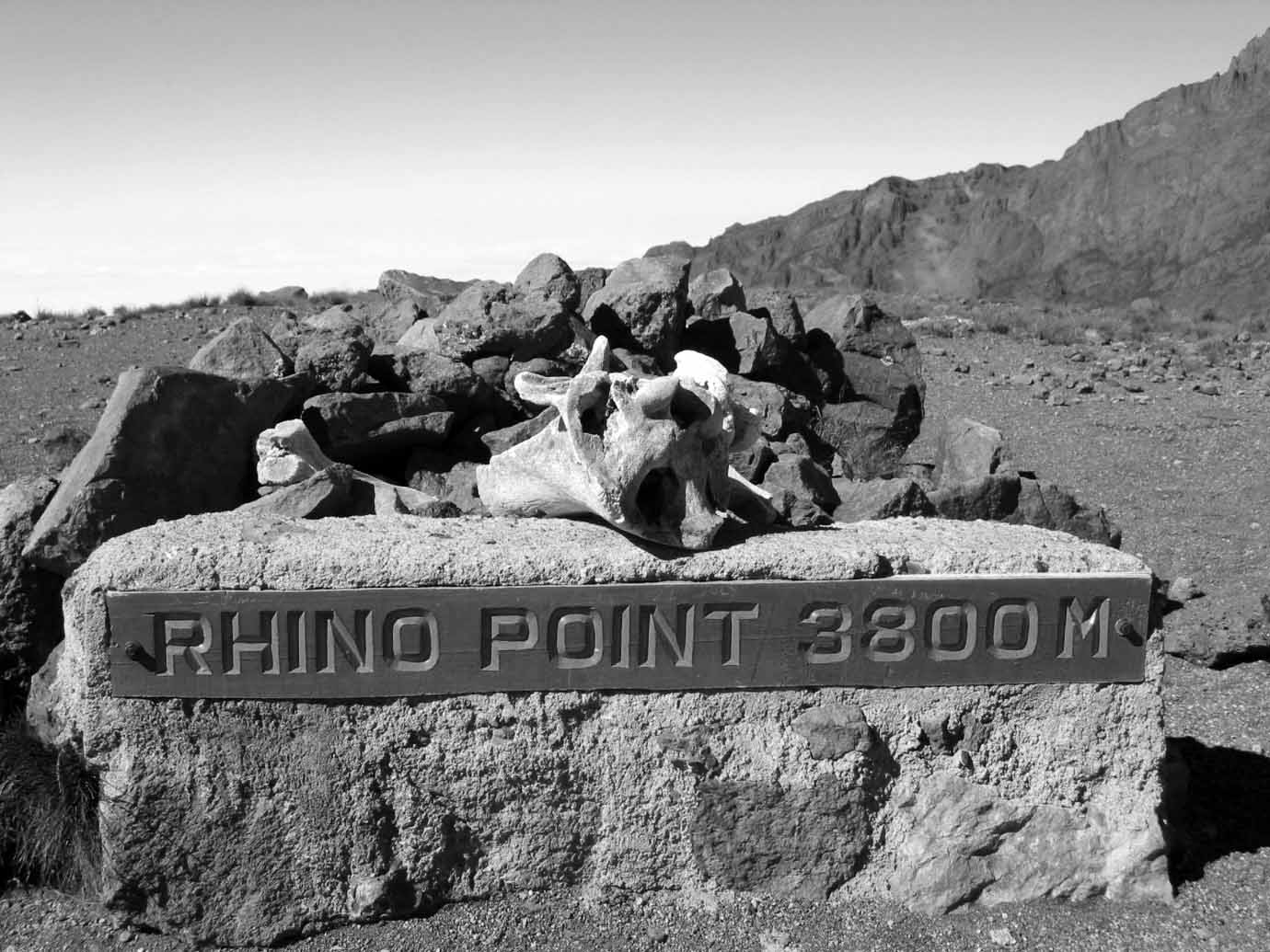 It was also feasible to reach the top through the Western and Northern Slopes before Mount Meru was added in Arusha National Reserve in 1967; however, using these routes to enter the park [or reach the peak] is now illegal. Climbing the inner Ash Cone is legal; however, the park only advises it for scholars and only grants a special license for this activity.
Getting to Mount Meru
MOMELLA GATE: Most visitors to Arusha National Reserve stay in either Arusha [1,387 metres / 4,550 feet] or Moshi [831 metres / 2,726 feet], the two cities closest to Mount Meru. Kilimanjaro International Airport [code: JRO], Nairobi, Kenya [code: NBO], and Dar es Salaam [code: DAR] are the major international airfields utilized for accessibility to these northern Tanzania cities [in order of convenience]. Take the A23 [Arusha-Moshi Road] to Usa River Community, which is about 10 kilometres east of Arusha and west of Lake Jipe Bars. From here, use the dirt access route north for about 30 kilometres until you arrive at Momella Gate. The access route is extremely rugged; therefore, 4 Wheel Drive is advisable if you rent a car. Because there are no bus services or public transport to the park, you must either walk, hire a taxi, rent a car, or hitch a ride. You can frequently hitch a ride from the A23 intersection and around the Momella Gate.
Red Tape
There are a lot of rules to follow if you want to climb this mountain, but if you understand the rules, everything should go smoothly. You do not need a tour company or trekking agency to climb Mount Meru [unlike Kilimanjaro], so you may plan everything yourself. However, many tour organizations that offer Mount Kilimanjaro treks also offer Mount Meru treks, so using one could make your life much easier [though extremely expensive]. Dik Dik Hotel, Restaurant, Zara Tours, and Ahsante Tours are some of the travel companies that offer Mount Meru vacations.
PARK FEES [OBLIGATORY]: A series of mandatory fees must be paid in order to enter this reserve and climb the peak through the Momella Route, which is the only official path. You can attempt an unauthorized summit via the Northern or Western Slopes to avoid paying the fees, but they are less scenic than the official route.
| | | | |
| --- | --- | --- | --- |
| Fee Type | Amount | Period | Notes |
| Entrance | US$25 | per day | Although Mount Meru has been ascended in one day and two days is extremely normal, the nature reserve has a regulation requiring climbs to take a total of three days at least and a maximum of four days. This means you'll have to pay more fees, which may be tough to avoid if you're obtaining an obligatory guide as well [armed park ranger]. The park defines a "one day" to be from sunup to sundown, not any 24hr period, as jrsteven points out. |
| Hut | US$20 | per night | You can stay at the lovely huts at Miriakamba Cabin [8,250′] and Saddle Hut [11,700′] or camp in the vicinity of the huts. Whether you are utilizing the huts or camping, you must pay the hut fees. |
| Rescue | US$20 | per trek | Self-explanatory |
| Guide | US$15 | per day | The Momella Path [the only official trekking path] requires a guide to safeguard you from buffalo and elephants that may be encountered along the way. All costs are paid to the resort and can be arranged at Momella Gate [not to the escort]. |
| Park Commission | US$5 | per trek | Although this fee is noted in Lonely Planet, it did not appear that it was essential to pay it during a visit in January 2002. |
All fees are shown in US dollars and must be paid in actual money, preferably USD, [traveler's checks, or cash]. Park fees are US$185 for a three-day trip and US$245 for a four-day trip before additional services such as a tour operator or porter. If you recruit a porter to climb Mount Meru with, you must pay their admission and hut costs [US$1 per day, US$1.50 per night].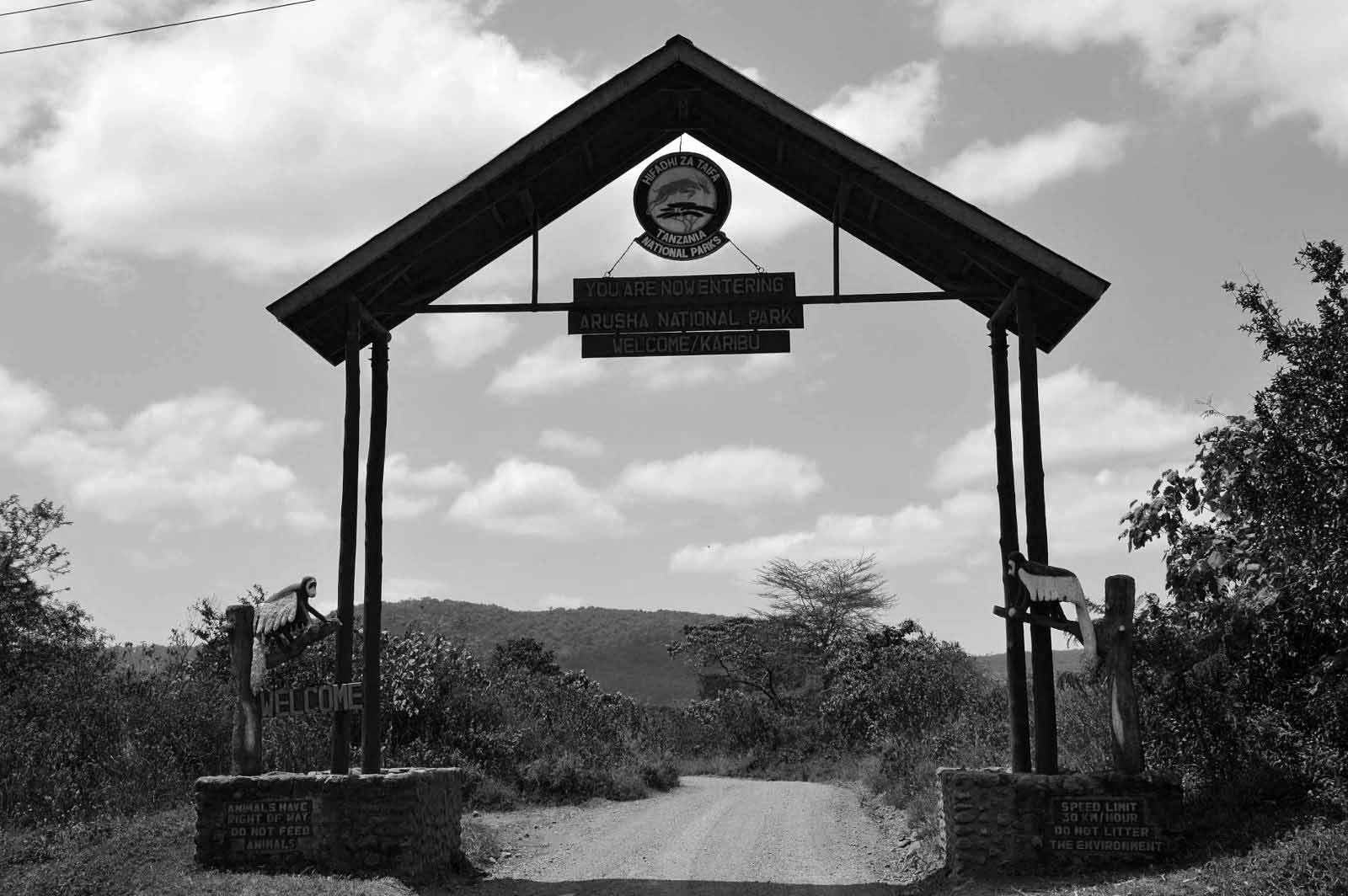 PARK RANGER \GUIDE (OBLIGATORY): As previously stated, an armed park ranger must be hired as your hiking guide. The main purpose of having a well-armed park guide is to scare away any buffalos or elephants that you may encounter on the trail, as these creatures can quickly kill or injure humans. Elephant encounters are taken very seriously by the porters, and if this is any indicator, you should do the same. The rangers don't have radios on them, though they do have radios in the two huts. This implies that if you get into trouble on the road, you might not be able to get help until you arrive at a cabin.
jrsteven highlights, "The armed park guide, on the other hand, is a fantastic idea. We came into a batch of elephants and buffalos, all of which were extremely scary. As we descended, our ranger held up his one hand to stop us [just like in the movies] and urged us to back up a few hundred yards. One minute later, an elephant appeared from the underbrush adjacent to where we had been standing, crossed the trail, and disappeared into the bush. It ripped a huge elephant-sized opening in the trees and bushes. As the elephant approached, the guide stated he noticed the bushes up the slope bending. To say the least, it was exciting."
HIKE START TIMES [OBLIGATORY]: Your hike must begin between 9:00 a.m. – 3:00 p.m. from Momella Gate. This is to prevent confrontations with the park's wildlife. Even if you come at 3:03 p.m., they wouldn't let you inside the park if you arrive beyond those times [Reference: John]. In addition, if you want to trek the 10 kilometres "long road" path up to Miriakamba Cabin and do you hike in three days, you must begin the hike at 10:00 a.m. on the first day.
When to Climb Mount Meru
The ideal months to climb this summit are June to February, with rainfall occasionally in November. July to March is the dry season. The best scenery of Kilimanjaro is usually seen from the top of the mountain and most points in Arusha National Park from December to February.
Camping and Accommodation
ON MOUNT MERU: Mirakamba Hut [2,514 metres / 8,250 feet] and Saddle Hut [3,566 metres / 11,700 feet] are the two permanent hut/camping locations. If you're going on a park-sponsored tour with a mandatory guide, you'll probably spend Night 1 in Miriakamba Cabin, Night 2 at Saddle Cabin, and Night 3 may be optional. The only reason you may not stay here is if something unexpected happens. In the vicinity of the huts, you can also put-up camp. There are other huts for the caretakers, rangers, cooks\porters, and a kitchen. In addition, the caretaker offers beer, spring water, and Coke at mountain pricing [e.g., 350 milliliters Coke at 1,500/= versus 200/= [Tanzanian Shillings] in the city in January of 2002 – the currency rate was US$1 = 900].
Jrsteven writes: "If you're an experienced climber with good gear, you won't need porters. At the two different huts, rain troughs gather water, and the troughs were pretty full, at least in October of 2001. Before consuming the water, simply boil it or filter it."
OFF MOUNT MERU\ MOMELLA WILDLIFE RESORT: The main lodge with a bar, restaurant, and conference rooms, as well as a variety of bungalows and cabins, is located near Momella Gateway, just across from Arusha National Park. Here you can book a room or make a camp. Lion's Safari International runs this lodge, and you can contact them for availability and costs.
OFF MOUNT MERU\ NATIONAL RESERVE REST HOUSE: The Arusha National Reserve runs this rest house with accommodation and camping amenities. Reservations should be made with Arusha National Reserve [contact details can be found under the Mountain Conditions page].
OFF MOUNT MERU\ LOGISTICS FACILITIES: You could always stay in Moshi or Arusha, the closest towns, pre or post your visitation. Arusha is the main logistics hub for safaris as well as other visits to the Crater Mountains [i.e., Ngorongoro Crater], whereas Moshi is the main hub for Kilimanjaro hikes. The Mount Meru Novotel at Arusha is often regarded as the area's most lavish hotel.
Mount Meru Conditions
You can utilize these resources to check the conditions of Mount Meru before you head there or when you are already in the area:
The Forecast of Kilimanjaro:

Weather

Underground: Mount Kilimanjaro distance from

Mount Meru

is approximately 40kms northeast.

The View of Africa Satellite: Weather by Yahoo!

Forecast of Nairobi : Weather by Yahoo! :

Mount Meru

is about 200 kms south of Nairobi
Mount Meru Eruption
There is no recorded history or scientific evidence of Mount Meru in Tanzania erupting in recent times. Mount Meru is classified as a dormant volcano, meaning it is currently not active and has not erupted for a significant period. Its last eruption is believed to have occurred over 7,000 years ago. It is important to note that volcanic activity can be unpredictable, and monitoring systems are in place to detect any potential signs of volcanic activity in the region.
Mount Meru Kilimanjaro – Mount Meru Hike
The mount meru climb typically takes around 4-5 days. Climbing mount Meru Tanzania you'll see breathtaking views of the surrounding landscapes, wildlife encounters, and the opportunity to reach the summit and witness the stunning sunrise over the African plains.
A mount meru day hike involves a shorter trail, allowing hikers to experience the lush vegetation, wildlife, and panoramic views of the surrounding region, providing a satisfying adventure within a limited timeframe.
Mount Meru and Kilimanjaro Climb
One notable difference between climbing Mount Meru and Mount Kilimanjaro is their respective difficulty levels. While Mount Kilimanjaro is higher in elevation and presents a greater challenge, Mount Meru offers a more technical climb with sections that require scrambling and basic rock climbing skills, making it a good option for those seeking a slightly more adventurous experience before attempting the iconic peak of Kilimanjaro.
Mount Meru Mythology
In Hindu mythology, Mount Meru India is considered the sacred abode of the gods, serving as the center of the universe. It is depicted as a towering mountain with heavenly realms and celestial beings residing on its various levels. The mountain is often associated with spiritual enlightenment and is mentioned in various Hindu scriptures and epics.
Mount Meru North Pole
There is a concept in certain ancient and esoteric belief systems that associates Mount Meru Africa with the North Pole. According to this belief, Mount Meru is considered the cosmic axis or the spiritual center of the world, with its peak reaching the North Pole. This concept is found in Hindu, Buddhist, and Jain cosmology, where it is described as the center of the universe and the dwelling place of gods. However, it's important to note that this association is more symbolic and metaphorical rather than a geographical reality. From a scientific perspective, the North Pole is a geographic point on the Earth's surface and is not physically connected to any mythical or spiritual mountain like Mount Meru.
mount meru flat earth
The concept of Mount Meru being associated with a flat Earth is not based on scientific evidence or widely accepted beliefs. In some flat Earth theories and cosmologies, Mount Meru is proposed as a central mountain that acts as the axis or pillar supporting the flat Earth. However, it is crucial to note that the overwhelming consensus among scientists and the general understanding is that the Earth is an oblate spheroid. The notion of Mount Meru being connected to a flat Earth is primarily found in fringe theories and does not align with our current understanding of the Earth's shape.
Mount Meru Hotels
Here is a list of mount Meru hotel Kilimanjaro and lodges:
Mount Meru hotel Arusha Tanzania
Mount Meru hotel Arusha is a renowned accommodation option for travelers visiting the area. It offers comfortable rooms, excellent amenities, and stunning views of Mount Meru itself, providing a convenient and pleasant stay for guests exploring the region.
Mount Meru game lodge
Mount Meru game lodge & sanctuary is a tranquil retreat nestled at the foothills of Mount Meru in Tanzania, offering comfortable accommodations, scenic views, and the opportunity to experience the beauty of the African wilderness through various wildlife activities.
Mount Meru game lodge Arusha Tanzania provides a range of activities, including game drives, nature walks, and bird watching, allowing guests to explore the diverse wildlife and natural beauty of the area. With its warm hospitality, delicious cuisine, and tranquil ambiance, Mount Meru Game Lodge Tanzania is an ideal getaway for nature enthusiasts and those seeking a peaceful retreat in Arusha.
Mount Meru hotel
Mount Meru Hotel is a well-established and prestigious hotel located in Arusha, Tanzania. It offers a blend of modern comforts and traditional African hospitality, providing guests with a comfortable and enjoyable stay. The hotel features spacious rooms, a variety of dining options, conference facilities, a swimming pool, and beautifully landscaped gardens, all set against the backdrop of Mount Meru. Mount Meru Hotel is known for its exceptional service, convenient location, and welcoming atmosphere, making it a popular choice for both leisure and business travelers visiting Arusha.
Mount Meru hotel address: Arusha-Taveta Road Sekei Area Arusha TZ, 2673, Tanzania
Mount Meru lodge Arusha
Mount Meru lodge Tanzania is a charming and tranquil accommodation option situated near Arusha. With its cozy cottages, lush gardens, and scenic views of Mount Meru, the lodge offers a peaceful retreat for guests to unwind and connect with nature while enjoying warm Tanzanian hospitality.
More About Mount Meru
FAQs
Where is Mount Meru?
Mount Meru is located in Tanzania, East Africa.
How high is Mount Meru?
Mount Meru has an elevation of approximately 4,566 meters (14,980 feet).
Mount Meru is in which country?
In Tanzania.
How tall is Mount Meru?
Mount Meru stands about 4,566 meters tall.
Have there been any mount Meru deaths?
Yes, there have been instances of deaths on Mount Meru. As with any mountain or outdoor activity, there are inherent risks involved in climbing Mount Meru. Accidents, falls, altitude-related illnesses, and adverse weather conditions can contribute to fatalities. It is crucial for climbers to have proper training, experience, and take necessary safety precautions to minimize the risks associated with mountaineering.
For more articles related to Mountains of Tanzania, click here!