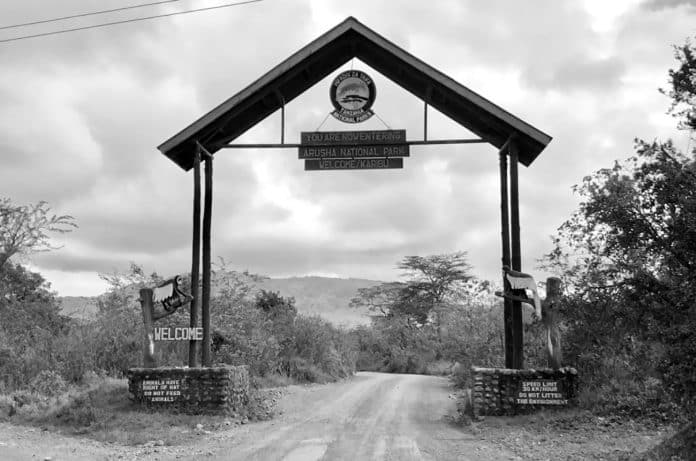 Arusha National Park – The Things You Need to Know
Located just a short drive from Moshi and Arusha, the Arusha National Park is the most accessible national park in Tanzania and a superb place for a day trip or as the last or first stop on a longer tour. At only 552 square kilometers, it is a small park with a lot to see.
With different animals that include herbivores like hippopotamuses, zebra, buffaloes, elephants, and the infrequent wildebeest, the Arusha National Park is also an ideal place to explore and stretch your limbs – with both canoe safaris and walking safaris available at the park.
Also, Arusha National Park is home to the largest population of giraffes in the world, making it a good place to tour for fans of these long-necked, elegant animals.
Arusha National Park has a wide landscape variety, ranging from acacia shrubland through open savannah to rainforest and alpine conditions on Mount Meru's higher parts.
Fact File of the Arusha National Park
Location: About 60 minutes to 90 minutes drive from Arusha. About 90 minutes from Moshi
Renowned for: Canoe and walking safaris. Day trip destination
To-do: Picnicking, climbing Mount Meru, game drives, canoe safaris, and walking safaris
During the dry season between June and October, game viewing is at its best. The Arusha National Park is suitable for year-round birding, particularly between November and April when migratory birds from North Africa and Europe are present and the native birds have their breeding plumage on display.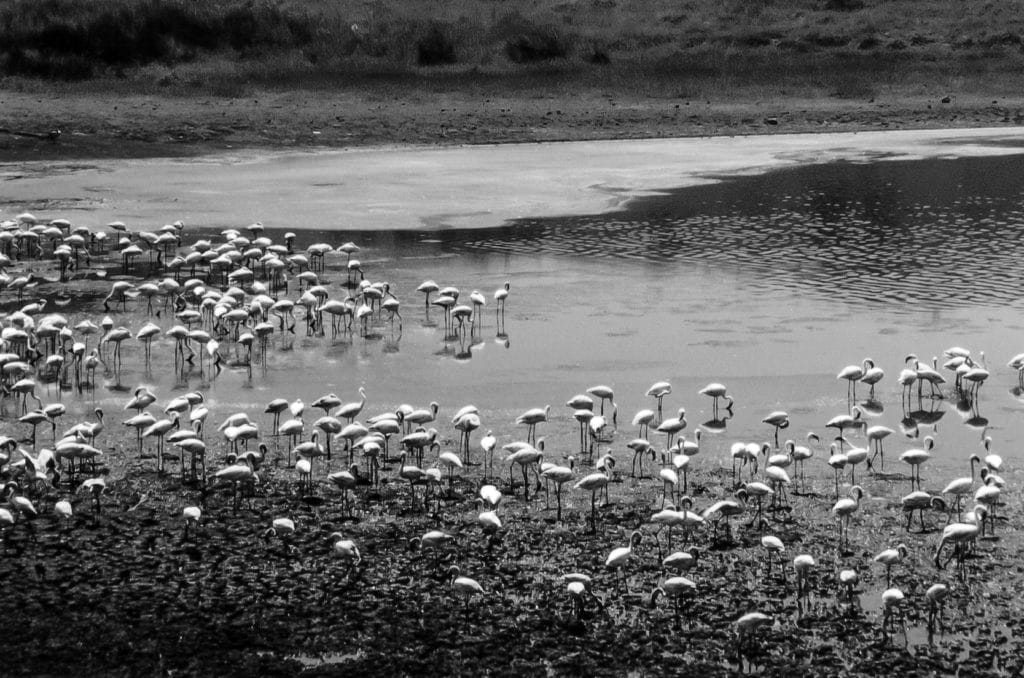 Highlights of the Arusha National Park
One can see all the highlights at the Arusha National Park in a single day. The park is the sole park in the country's northern circuit where visitors can engage in a walking safari.
Excellent Wildlife Diversity
As a result of the Arusha National Park's varied landscapes, there is an extraordinarily high level of wildlife diversity.
The Arusha National Park is not only home to the largest population of giraffes in Africa, but tourists can as well expect to see blue monkeys, elephants, cape buffaloes, waterbucks, white and black colobus monkeys, trogons, turacos, as well as the occasional leopard or lion in the right conditions.
The Arusha National Park also boasts a fabulously diverse variety of birdlife, making it a popular destination for birding enthusiasts.
The fifth highest mountain in Africa cuts a striking figure of 14,990 ft (4,566 metre). While Mt. Kilimanjaro is often shy and hidden behind clouds, Mount Meru is usually seeable throughout the year.
An active volcano, Mount Meru is a popular destination for tourists to Tanzania and a good preparatory mountain for those that wish to climb Mount Kilimanjaro. The climb does not only offer a wonderful view of Mt. Kilimanjaro from the top, but the hike is also a gratifying walking safari that takes you through many habitats where you can see elephants, antelopes, giraffes, and more.
Canoeing the Momella Lakes
Located within Arusha, the Momella Lakes are a set of seven shallow lakes: El Kekhotoito, Tulusia, Lekandiro, Rishateni, Small Momella, Big Momella, and Kusare. The lakes are alkaline and have considerable algae growth; each of the lakes is a different shade of blue or green.
Although the water is not ideal for drinking, it is possible to see different birds like flamingoes and animals like dik-diks, giraffes, waterbucks, and zebras in the surrounding area.
Canoeing safaris take place on Small Momella lake.
Ngurdoto Crater
A large variety of animals inhabit this swampy crater. It is a popular stop for game drives. Tourists can expect to see elephants, cape buffaloes, baboons, warthogs, monkeys, and different species of antelopes here.
The Ngurdoto Forest surrounds the crater. The forest is a shadowy expanse that houses lively black and white colobus monkeys.
Close by is Little Serengeti (Serengeti Ndogu), an expansive grassland where zebra herds dwell throughout the year.
Ngurdoto Museum
The Ngurdoto museum overlooks the Ngurdoto Forest. It is home to an impressive collection of examples of the different animals, insects, and birds that inhabit the park.
Lake Longil
Lake Longil is the only freshwater lake in the Arusha National Park. It is a popular watering hole for waterbucks and buffaloes.
Tululusia Hill
The Tululusia hill used to be a lookout point during tribal wars. Today, the hill is a popular camping and hiking area that gives visitors a superb view of the lower recess of the Arusha National Park as well as Mt. Kilimanjaro and Mt. Meru.
The area is heavily forested and is home to colobus monkeys, buffaloes, elephants, tree-dwelling pythons, leopards, duikers, and sunis.
Fig Tree Arch
The fig tree arch is a unique natural arch formed by a fig tree. This astonishing feature of the landscape has grown into an arch big enough for an elephant or a car to pass under.
For more articles related to Wildlife Parks in Tanzania click here!