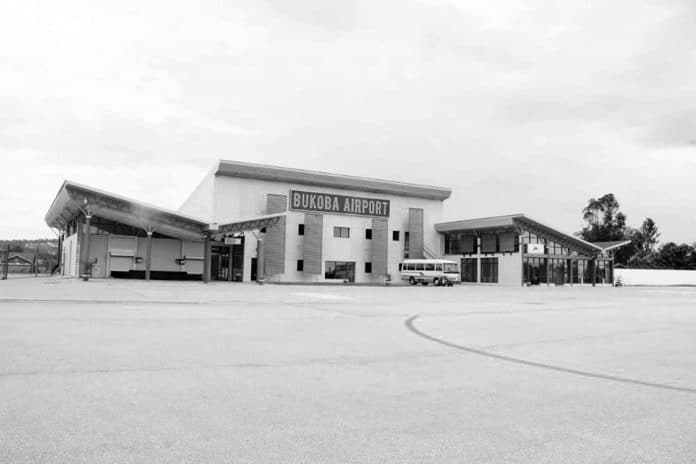 Bukoba Airport – Information, Arrival and Departure Passenger Guides
Bukoba Airport is one of the 59 airports maintained, managed and operated by the Tanzania Airports Authority (TAA). It is situated 0.5 miles northeast of Bukoba Town. It serves as a domestic hub as well as a point of entrance and departure for international aircraft from neighboring nations. Bukoba Airport is overseen by the Airport Manager, who is also in charge of the Kagera Region's two airstrips, Ngara and Biharamulo.
History of Bukoba Airport
The Bukoba Airport was built by the British government during the colonial era in the 1940s during World War II.
Accordingly, extensive rehabilitations of Bukoba Airport were completed in 2009, including the upgrading and expansion of the runway from 1,200meters to 1,500meters, as well as the building of a New Apron, Terminal building and taxiways with a capacity of handling 500,000 passengers every year.
According to ICAO Annex 14, the Bukoba Airport is a Code 3C airport with infrastructure that includes a 1,500m long and 30m wide runway with PCN 46/F/C/X/T, a single taxiway and an apron capable of housing two midsized aircraft (ATR 42 and Bombardier Dash 8 Q400) and 2 Cessna caravan 208.
Bukoba Airport Hours of Operation
The airport is open 12 hours a day, seven days a week, from dawn to sunset. There are no operations at night.
Immigration and Customs (Two hours Pre-Note)
Aeronautical Data Services (0700 to 1830hrs daily)
MET Briefing Office (0700 to 1830hrs daily)
Security (24 hours.)
Ground handling – done by AICO HOLDINGS Limited twelve hours seven days a week
Fire Fighting and Rescue Services (RFFS) at the Bukoba Airport
The fire category at Bukoba Airport is five (CAT 5). The station is equipped with the necessary amenities, including communications, fire chemicals, as well as other rescue facilities.
Bukoba Airport Guide for Arrival Passengers
Arrival
Passengers exit the plane via an accommodation ladder and are brought to the arrival lounge using special buses. (For airplanes parked at a remote parking location)
Public Health Inspections
If you have any COVID-19 symptoms, such as fever or diarrhea, please notify the Public Health-Check Counter. For additional information, please refer to www.moh.go.tz.
Control of Passports at the Bukoba Airport
Please submit your passport at the Bukoba airport immigration booth marked "Non-Residents or Residents and Diplomats." Please make sure that your travel documents are up-to-date. For additional information, please refer to www.immigration.go.tz.
Bukoba Airport Baggage Claim
After checking in your luggage, head to the baggage claim area, then go over your receipts for baggage claim to see if you may collect them. If you have any questions concerning your luggage, such as misplaced luggage or damage, please visit the Bukoba airport baggage claim counter for more information and assistance.
Bukoba Airport Passenger Guide for Departure
Check-In
Please arrive and check-in early at the Bukoba Airport International and Domestic Flights Check-In Counters.
Provide your plane ticket, national ID or passport and deposit your luggage at the counter, carrying only carry-on luggage. Please ask airline employees for your luggage receipt and boarding pass.
Inspection by Customs
Passengers leaving Tanzania with a considerable quantity of cash may be forced to go through the customs declaration process. For further information, please visit www.tra.go.tz.
Bukoba Airport Immigration
Please submit your boarding pass and passport to the immigration officer at the Bukoba Airport passport control counter. Please remove your passport covers for a smooth inspection. For some nations, you will need a passport that is valid for over six months, as well as a valid visa. Before travelling, you should always verify your target country's entrance regulations; you should also apply for a visa at the applicable embassy. For additional information, check out www.immigration.go.tz.
Security Check
At the Bukoba Airport checkpoint, we perform carry-on luggage and security checks. Please show the security officials your boarding pass and run your carry-on luggage via the X-ray scanner. Passengers must go through a metal detection gate to be inspected for security.
Boarding Gate
Please follow the airline's instructions for boarding provided by their staff.
Boarding
Passengers board the aircraft using customized buses and utilize accommodation ladders to gain access to the aircraft. This applies to aeroplanes that are parked at a remote parking lot.
Bukoba Airport Airstrip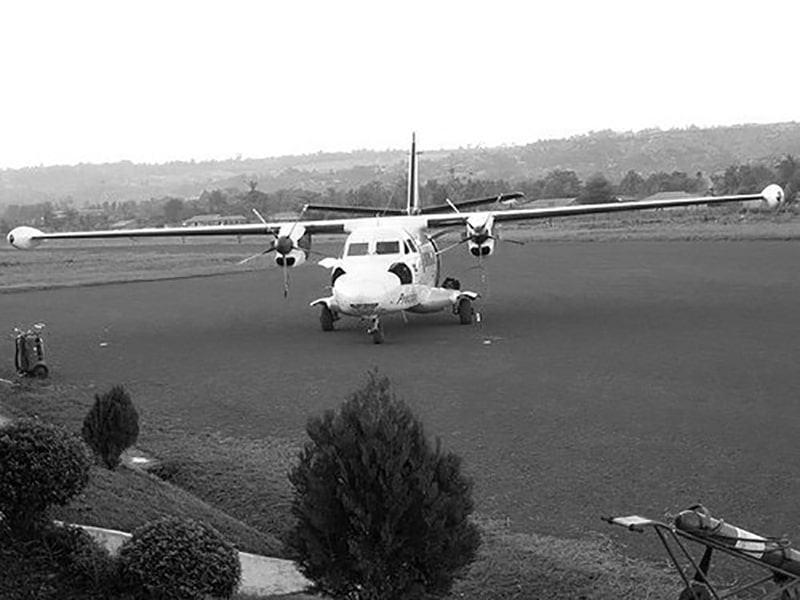 Bukoba Airport is in charge of overseeing and operating Kagera's other airstrips, including Ngara and Biharamulo. These airstrips, however, are less busy than Bukoba Airport since they occasionally handle non-commercial planes (i.e. aircraft, medical helicopters, military helicopters, etc.).
| | | | | |
| --- | --- | --- | --- | --- |
| Airstrip | Ruunway dimension (m) | Distance (From Ngara Town) | Status | Runway surfaces |
| Biharamulo | 935x 20 | 5km | Fair | Grass |
| Ngara | 1440×20 | 4km | Good | Murram |
You can explore more articles related to airports in Tanzania by clicking here!