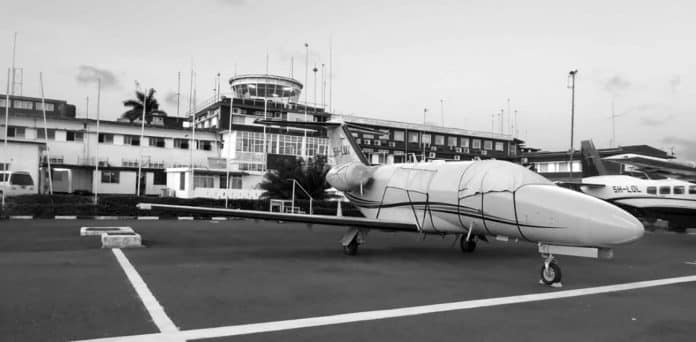 Dodoma Airport – Information, Arrival and Departure Passenger Guides
Dodoma Airport is one of the 59 airports administered, operated, and maintained by the Tanzania Airports Authority (TAA). It lies 1 NM north-northeast of the city centre and has a total area of 606,530 square metres. Dodoma Airport is classified as a GROUP II airport and serves as a domestic as well as an international exit and entry point. Mwanza, Arusha, Songwe, Kigoma, and Mtwara are among the others in this group. The Dodoma Airport is overseen by the Airport Manager, who is also in charge of the Region's other airstrips, including Kondoa, Kongwa, Mvumi and Mpwapwa. The manager of Dodoma Airport is also in charge of managing the planned location for the future New Dodoma Msalato International Airport, as well as monitoring airport operations in Kirondatal, Singida and Manyoni.
Dodoma Airport Code is ICAO – HTDO, IATA – DOD.
Dodoma International Airport History
The British Colony built the airport during WWII, with a grass runway of roughly 500 meters.
Following Dodoma's official recognition as Tanzania's capital city in the 1970s, significant and small renovations were done at various intervals to upgrade, expand, and build an Airfield Ground Lighting System (AGL). Dodoma Airport was upgraded to Code 3C as a result of these renovations.
Accordingly, extensive rehabilitation of the Dodoma Airport was carried out in 2016, including the upgrading and expansion of the length of the runway from 2000–2500m, the restoration of existing Taxiways and Apron, as well as the installation of a solar-powered AGL.
Dodoma Airport is designated as a Code 3C airport by the International Civil Aviation Organization (ICAO). The airport's infrastructure includes a runway 2500m long and 30m wide, with orientations of 27 and 09, PCN 30/F/B/Y/U), a 15m-by-15m helipad, 2 taxiways, and an apron that can accommodate three medium-sized aircraft (ATR 72 and Bombardier Dash 8 Q400).
The improvement and expansion of the Dodoma Airport runway were due to an increasing number of passengers, which resulted in the existing facilities becoming overburdened. The original Departure lounge was only built to serve 35 passengers at a time; hence the terminal building was insufficient. The National Housing Corporation (NHC) was hired by TAA to renovate the terminal building. The following were included in the NHC project: –
Renovation and expansion of the departure and arrival lounges;
Installing surveillance cameras;
Installation and supply of public address system:
Installation and supply of ICT facilities:
Installation and supply of fire detection facilities;
Installation and supply flight information display system (FIDS);
Installation and supply of Air – condition;
Improvement of electrical and plumbing system;
Installation and supply of Fire Alarm System;
Renovation of the fire station;
Installation of furniture for the departure lounge;
These enhancements allowed the departure lounge to hold 148 guests at once, up from 35 previously.
Expansion to Bitumen Standard of Runway, Apron and Taxiway
A surge in traffic flow at Dodoma Airport demands the introduction of a bigger Code 4C Aircraft (Airbus 220-300 operated by Air Tanzania Corporation Limited- ATCL) while the transition phase of Msalato International Airport is still under construction. The Tanzanian government has planned to upgrade the existing facilities to handle aeroplanes code 4C. The government is implementing a contract with TANROADS and TAA to the following extent: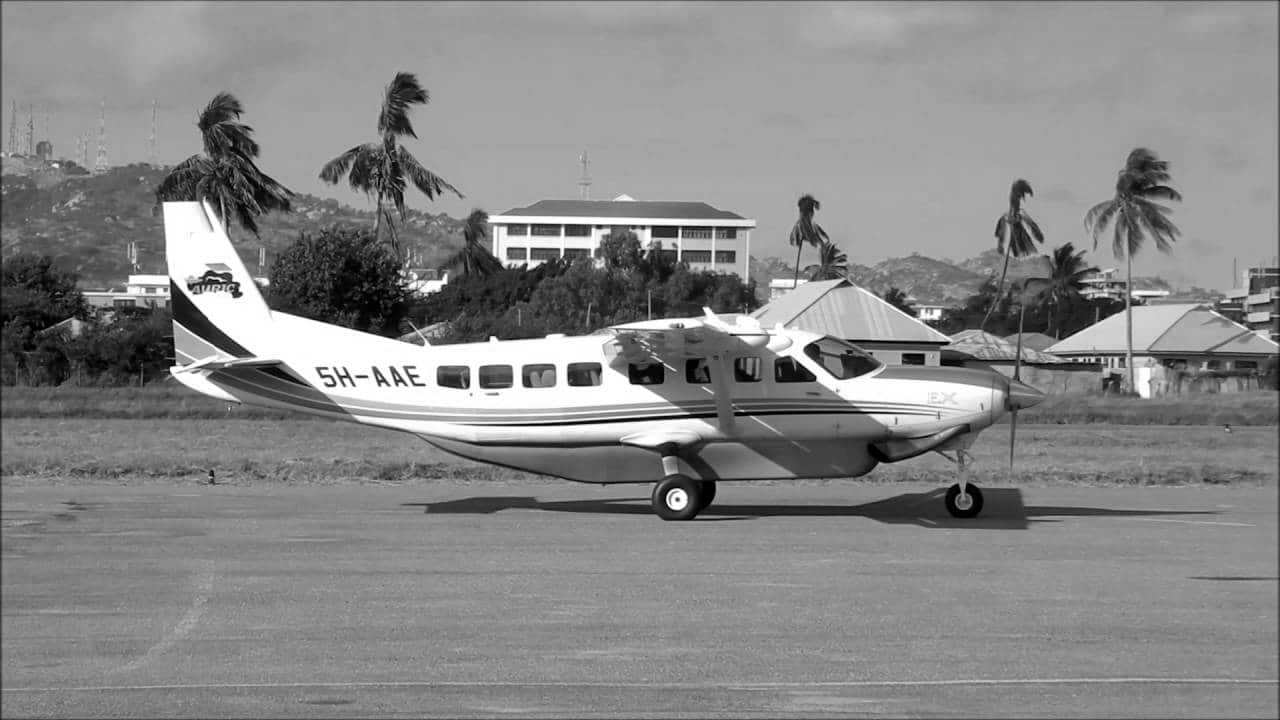 A 250m by 30m expansion of the runway, bringing the total runway length to 2750m;
Building another turn pad for airplane code 4C at RWY 27's threshold, as well as expanding the current turn pad at RWY 09 to handle Code 4C airplanes;
Weather enclosure relocation;
New Apron, 80 m by 70 m, with a taxiway linked to it, capable of accommodating Code 4C aircraft;
Installing apron lights and taxiway for the new taxiway and apron, as well as extending runway edge lighting.
APAPI and the end/threshold lights have been relocated.
Installation of floodlights in the new Apron.
Security fence extension
Dodoma Tanzania Airport Hours of Operation
The Dodoma Airport is open from 0700hrs to 1830hrs from Monday through Sunday. Only emergency calls are dealt with at night.
immigration and Customs (2-hour Pre-Note) (Daily 0700 to 1830hrs)
Aeronautical Information (Daily 0700 to 1830hrs)
MET Briefing Office (0700 to 1830hrs daily)
Fuel (0700 to 1830hrs daily), JET A1 and Avgas
Security (0700 to 1830hrs daily)
Ground handling service (Daily 0700 to 1830hrs), NAS
Hangar and Repair facilities (Provided on request)
Dodoma Airport Rescue and Fire Fighting Services (RFFS)
The fire category at Dodoma Airport is five (CAT 5). The RFFS station is equipped with the necessary amenities, including communications, fire chemicals, as well as other rescue facilities. The existing fire level fulfils CAT 5 standards and can only meet CAT 6 requirements if the number of aircraft in category 4C that use the airport on a regular basis is fewer than 700 movements in the busiest three consecutive months.
Dodoma Airport Passenger Arrival Guide
Arrival
Passengers exit the aircraft by an accommodation ladder and are brought to the Dodoma Airport arrival lounge using special buses. (For airplanes parked in a remote location)
Public Health Checks
If you have any COVID-19 symptoms, such as fever or diarrhea, please notify the Public Health Check Counter. For additional information, check to www.moh.go.tz.
Passport Control
Please submit your passport at the Dodoma Airport immigration booth marked "Non-Residents or Residents and Diplomats" or similar. Please make sure you have proper travel documentation with you. For additional information, check to www.immigration.go.tz.
Baggage Claim
After checking in your luggage, head to the baggage claim area then go over your baggage claim receipts to collect them. If you have any questions concerning your luggage, such as misplaced luggage or damage, please visit the Dodoma Airport baggage claim counter for more information.
Dodoma Airport Flights and Passenger Departure Guide
Check-in
Please arrive early at the Dodoma Airport International and Domestic Flight Check-In Counters.
Provide your plane ticket, national ID or passport, and deposit your baggage at the Dodoma Airport counter, carrying only your carry-on baggage. Please ask airline employees for your luggage receipts and boarding pass.
Dodoma Airport Customs Inspections
Passengers leaving Dodoma Airport or Tanzania in general with a lot of currency may be forced to go through the customs declaration process. For further information, visit www.tra.go.tz.
Immigration
Please submit your boarding pass and passport to the Dodoma Airport Immigration Officer at the control booth. Please remove your passport covers to allow for a smooth check. For some nations, you'll need a passport that's valid for at least six months, as well as a vavisaVisa. Before travelling, you should always verify the entrance criteria of your target country; you should also apply for a visa at the applicable embassy. For additional information, please refer to www.immigration.go.tz.
Dodoma Airport Security Check
At the Dodoma Airport checkpoint, carry-on luggage is inspected and security checks are conducted. Please show the security officials your boarding pass and run your carry-on baggage via the X-ray scanner. Passengers must go through a metal detection gate to be inspected.
Dodoma Airport Boarding Gate
Please follow the airline's boarding instructions.
Boarding
Passengers aboard the aircraft use customized vehicles and use accommodation ladders to gain access to the aircraft. This is for airplanes that are parked at a distant parking lot.
Dodoma Airport Airstrip
Other airstrips in the Singida and Dodoma areas that are monitored and managed by Dodoma Airport include Kondoa, Kongwa, Mpwapwa, Kirondatal, Manyoni, Mvumi, and Singida. They have, however, occasionally served non-commercial aircraft (i.e military helicopters, fumigation aircraft, medical helicopters etc.). The table below provides more extensive information on the airstrips.
| | | | | |
| --- | --- | --- | --- | --- |
| Airstrip Name | Runway Dimensions(m) | Distance (km) | Status | Runway Surface |
| Kirondatal | 1800×30 | 76 | Fair | Grass |
| Manyoni | 1000×30 | 5 | Fair | Grass |
| Singida | 1000×30 | 5.5 | Fair | Grass |
| Mpwapwa | 674×30 | 84 | Good | Grass |
| Kongwa | 1368×30 | 82.5 | Good | Gravel |
| Kondoa | 732×50 | 170 | Fair | Grass |
| Mvumi | 914×20 | 42 | Good | Grass |
You can explore more articles related to airports in Tanzania by clicking here!