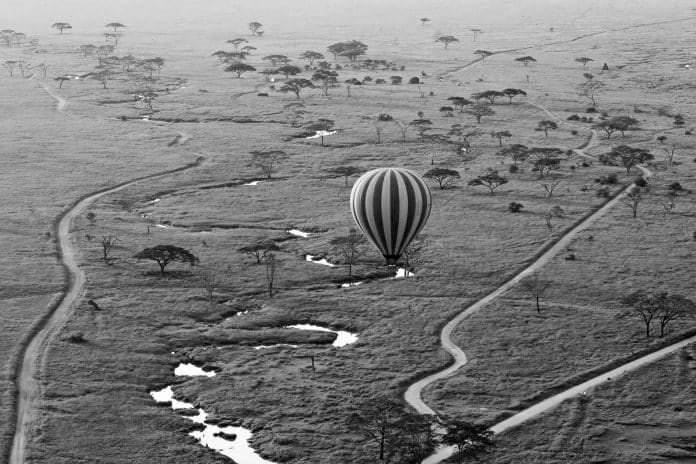 Mara Region Tanzania – People, National Parks, Geography and More
Tanzania has thirty-one administrative regions. The Mara Region (not to be confused with Masai Mara region in Kenya) is among them. Musoma municipality is the region's capital. The area had an approximate population of 1,743,830 people as of the 2012 national census, which fell short of the pre-census forecast of 1,963,460. Between 2002 and 2012, the area's average yearly population growth rate of 2.5 percent was the 13th highest in the nation. Additionally, it was the 12th most populated area in the nation, with an average of 80 persons per km sq.
The Mara region borders Mwanza and Simiyu areas to the south, and Kagera region to the northwest (across Lake Victoria), and the Arusha region towards the Southeast. In Kenya, the Mara Region is bounded by Narok and Migori counties (northeast). Julius Nyerere, Tanzania's first president, resides in the Region. Additionally, the Mara Region gave rise to Benga music.
Indigenous Groups Found in the Mara Region
The Mara region is home to the following native people:
Jita
Luo
Zanaki
Ruri
Kabwa
Kurya
Simbiti
Kiroba
Kwaya
Ngoreme
Ikoma
Nata
Ikuzu
Isenye
Sizaki
Datooga
Surwa
Hacha
Kine
Under British occupation, the Mara region was known as the Lake Province, which was renamed the Lake Region upon independence in 1961.
Environment and Geography
Mara Region Location
The Mara region is situated in northern Tanzania between latitudes 1° 0′ – 2° 31′ and longitudes 33° 10′ – 35° 15′, It covers a total area of 30,150 square kilometers, with 10,584 square kilometers of it being water. The Mara region is bounded on the north by Kenya and Uganda. It is bounded on the east by the Arusha area, on the south by the Shinyanga region, and on the west and southwest by the Mwanza region. Musoma Urban, Musoma Rural, Bunda urban, Bunda Rural, Mwibara, Butiama, Tarime Rural Serengeti, Rorya, and Tarime Urban are the region's ten administrative districts.
Climate Surrounding the Mara Region
The Mara region's maximum temperature is 29.32°C, while the lowest is 27.68°C, with a mean age of 28.50°C. The Mara region's rainfall pattern is bimodal, with two wet seasons and two dry seasons. The prolonged rainy season occurs between February and June. The brief rainy season lasts from September until June. The Mara area is split into three distinct climate zones. The northern zone is comprised of the Tarime and part of the Serengeti districts. On average, it gets between 1,250 and 2,000 millimeters of rainfall each year. The center zone encompasses the majority of the Musoma district and parts of eastern Serengeti. It gets a yearly rainfall of between 900 and 1300 millimeters. The Lowland region encompasses a large portion of Bunda and the shores of the lake. This zone gets 700–900 mm of precipitation each year.
Mara Region Vegetation and Wildlife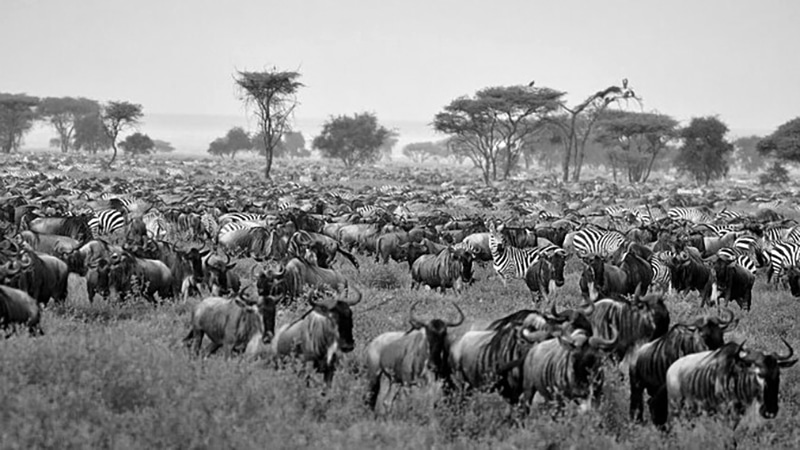 Although the Mara region is predominantly covered in natural vegetation, there are significantly huge areas for agriculture. The most frequent form of natural plant life is the "savannah type," which is most widespread in places with an annual rainfall of between 900 and 1200 millimeters. The Serengeti plains are dominated by savannah vegetation, with occasional woodlands and forested grasslands. The northern zone, which receives a significant amount of yearly rainfall, is covered with humid woodland. Lowland zones with less yearly rainfall are characterized by forested grassland and dense thickets.
Serengeti National Park has an area of 14,750 square kilometers. It is situated on the Arusha-Mara regions boundary. It was founded in 1951 and is home to the world's largest and most astounding concentration of plain animals.
Lake Victoria
Tanzania's Mara Region is bounded by Lake Victoria. The lake covers an area of 68,800 square kilometers and has a shoreline of 3,220 kilometers. It is the Nile's primary source of water. Several archipelagos, or clusters of islands, exist in Lake Victoria. There are approximately 200 fish species, but Tilapia is commercially significant.
National Monuments and Parks in the Mara Region
The Serengeti National Park, one of the most famous parks in the world, is located in the Mara Region. The national park, which is a UNESCO World Heritage Site, has a wide expanse of grasslands and forests and is home to a rich array of animals. It receives close to 150,000 visitors each year. More than a million wildebeest migration herds, 200,000 zebras, and 300,000 Thomson's gazelles call the refuge home. Apart from traditional tourists, the Mara Region offers a variety of ecotourism possibilities.
Mara Region's Notable Persons
Julius Nyerere, Tanganyika's and Tanzania's first president, schooled at Musoma's Mwisenge Primary School.
Tanzania's 6th prime minister (1984 to 1985) and 4th vice president (1985 to 1990), Joseph Warioba
Wassira, Stephen – politician
Maria Nyerere—the first First Lady of Tanzania
Daniel Misiani Owino – musician from Tanzania (Benga music founder)
Academics
Professor Philemon Sarungi- 1st orthopedic surgeon of Tanzania
Ibrahim Juma- Tanzanian High Court judge
Athletes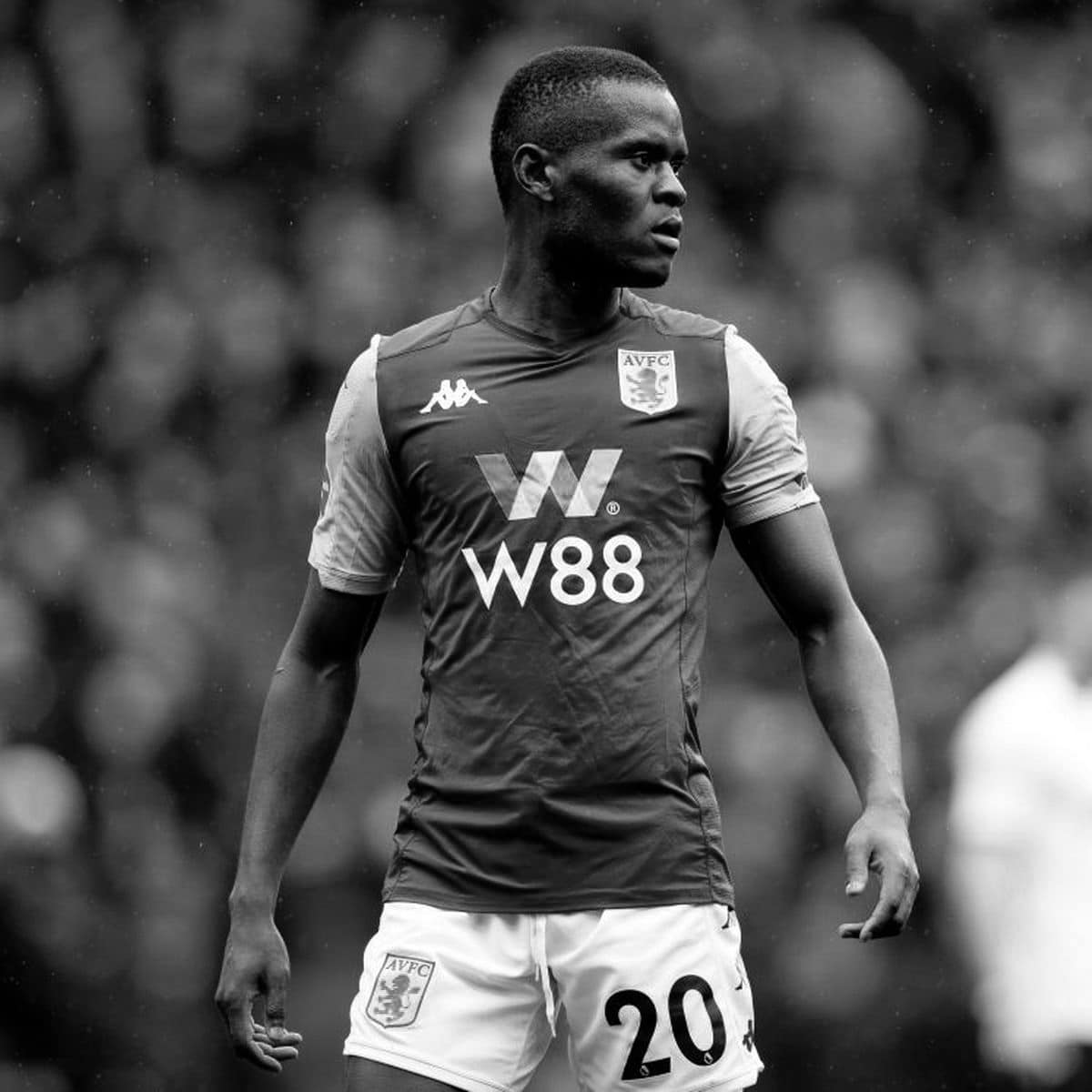 Dickson Mkami Marwa is a long-distance runner from Tanzania.
Mbwana Samata is a footballer (TP Mazembe, Simba and national team)
Musiba John Bitta (Simba and national team)
Amri Kiemba is a footballer (national team and Simba)
Elias Mfungo Sulus – Previous President of the Tanzania Amateur Athletics Association (TAAA), presently referred to as known as AT, East Africa Athletics Federation, and the 1st Tanzanian to serve on the International Amateur Athletics Federation's (IAAF) Technical Committee, as well as a former member of the Tanzanian National Athletic Team in the 1960s and 1950s
Mara Region Administrative Divisions
Districts
Administratively, the Mara region is split into seven districts:
| | |
| --- | --- |
| District | Population (2012) |
| Tarime District | 339,693 |
| Serengeti district | 249,420 |
| Rorya District | 265,241 |
| Musoma Municipal | 134,327 |
| Musoma District | 178,356 |
| Butiama District | 241,732 |
| Bunda District | 335,061 |
| Total | 1,743,830 |
Mara Region Constituencies
Tanzania is split into constituencies for parliamentary elections. The Mara Region contained seven seats as of the 2010 elections:
Bunda District has two constituencies: Bunda and Mwibara.
Musoma Mjini Constituency is located in the Musoma Urban District;
Musoma Vijijini Constituency is located in the Musoma Rural District;
Rorya Constituency is located in the Rorya District.
Serengeti Constituency is located in the Serengeti District.
Tarime Constituency is located within the Tarime District.
Mara Region Map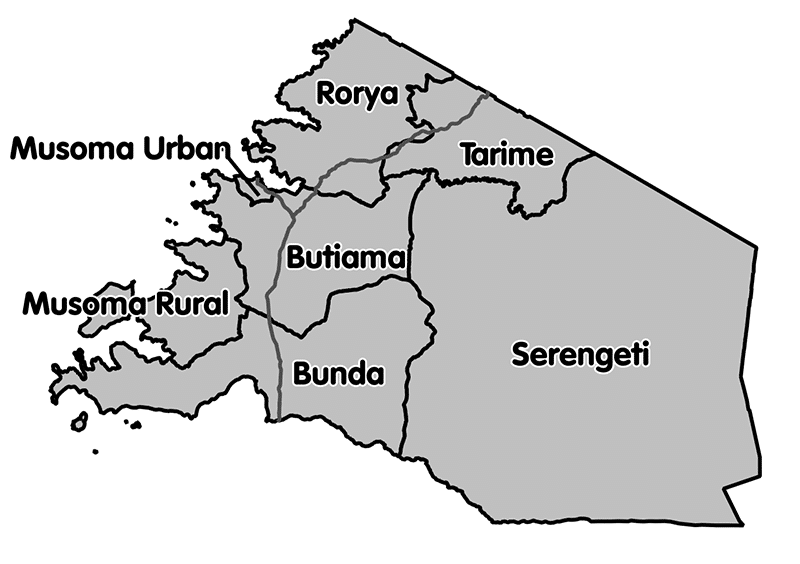 For more articles related to regions of Tanzania click here!