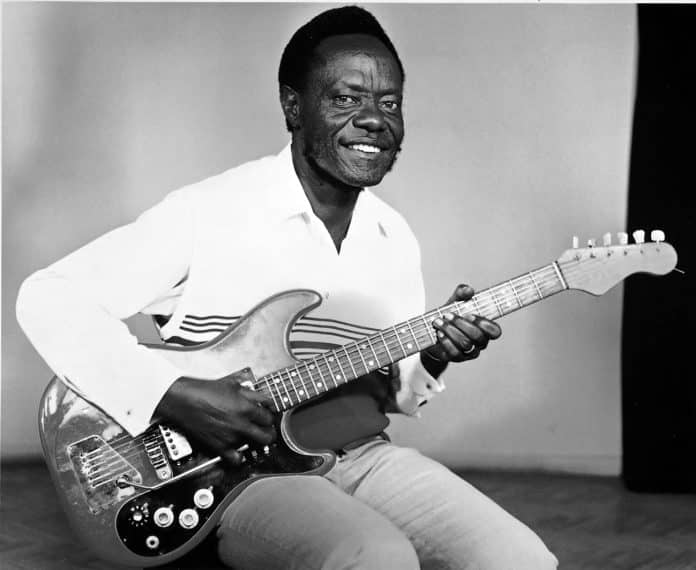 Daniel Owino Misiani
Biography – Life, Career, Death, Discography and More
Daniel Owino Misiani (February 22, 1940 – May 17, 2006) was a musician born in Tanzania and settled in Kenzya where he founded the Shirati Jazz group. In Kenya, he was regarded as the "King of History," while in Tanzania and abroad, he was recognized as "the grandpa of benga," which he helped to develop.
Early Years and Professional Career of Daniel Owino Misiani
Daniel Owino Misiani was born in a peaceful community known as Nyamagongo north of Shirati in Tanzania's Mara Region, on the eastern bank of Lake Victoria and the Kenyan border. His parents were both vocalists, but they were religiously opposed to his pursuing a musical career. Despite this, he migrated to Kenya in the 1960s to pursue a career as a musician. In 1965, he made his debut recording with the Victoria Boys. Before being known as Shirati Jazz Band, the band went through many name changes. He mostly sung in Dholuo and Swahili. He is regarded as a forerunner in the Benga music genre. Throughout his lengthy career, he made a number of records, some of which were released internationally. On multiple instances, he was imprisoned for songs that were seen as political criticism.
Robert Misiani, one of Daniel Owino Misiani kids, went by the stage name Gun B and became a hip hop performer. Robert was well known for the popular song "Nampenda," which he co-wrote with Pilipili. Robert passed away on October 20, 2007, as a result of sickness.
Death and Enduring Legacy of Daniel Owino Misiani
Daniel Owino Misiani died in a road traffic accident on the route to Kakamega in Kisumu on May 17, 2006, in a clash between a bus and a public transport vehicle in which several people were wounded. He was still performing at the time of his death, at the age of 66. Misiani was polygamous and had 14 children from two spouses (Felista and Beatrice).
Following the death of Daniel Owino Misiani, his wife and long-time member of the band Queen Babito assumed leadership of his band Shirati Jazz (Beatrice Atieno Owino).
Daniel Owino Misiani Songs – Discography
The Rough Guide to Kenyan and Tanzanian Music (1996, World Music Network)
As a contributing artist.
For more articles related to Tanzania Music click here!