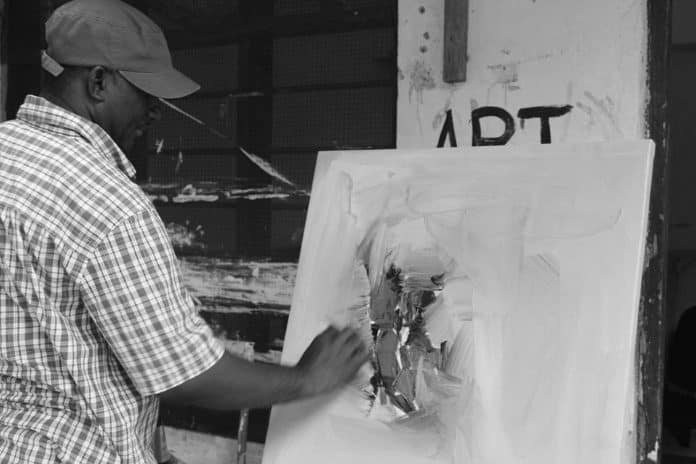 Top 11 Notable Tanzania Art Experts You Need to Know
Tanzanian art is vibrant and colorful, capturing the culture and spirit of the country in painting. Tanzanian artists' artwork ranges from simple to complex, from self-taught creative artists to skilled professionals, and includes a wide variety of genres. You are going to learn a lot as far as Tanzania art history is concerned. Courtesy of the art culture, there is an Art in Tanzania internship. Various students get various opportunities to enhance their knowledge through this program. For more information as to what people say about art in Tanzania, you can search art in Tanzania reviews or art in Tanzania internship review. The Tanzania art gallery is without a doubt full of potential. You cannot talk about art in Tanzania without mentioning certain names. They are certainly the reason why you can talk about Tanzania art gallery. These are a few of Tanzania's most accomplished and unusual artists, who are well-known in their own nation and, in many cases, also internationally.
Contemporary art in Tanzania is a vibrant and diverse scene that includes a wide range of artistic styles and media. Many Tanzanian artists are exploring issues of identity, social justice, and cultural heritage, and are gaining recognition both locally and internationally.
The National Arts Council of Tanzania (BASATA) is a government agency that is responsible for the development and regulation of the arts in Tanzania. BASATA provides funding, guidance, and support to artists and cultural organizations across the country, and also works to promote and preserve Tanzania's rich artistic heritage.
George Lilanga
George Lilanga is a native of the Makonde tribe of southern Tanzania. He was born around 1934 to the Makonde people, who are known for their rich\unique sculptural traditions as well as ritual performances. He started his professional career as a sculptor and carver, and in 1978, he staged his first international show, which received widespread praise. His Tanzania Art paintings are inspired by his Makonde ancestors, reflecting the mythology and culture of his ancestors while also serving as a social commentary on modern African culture. This should tell you the origin of Makonde art Tanzania. All of his artworks are whimsical and humorous, with brilliant colors and mythological figures. Lilanga's artwork has been acquired by private collectors and exhibited in galleries all around the globe.
Haji Chilonga
Haji Mussa Chilonga was born on the 24th of January 1969 in Mtwara, Tanzania, from a lineage of potters and blacksmiths and is well-known for the diversity of his Tanzania Art paintings. He started off painting commercial signboards and portraits but has now gone on to abstract pieces and still-life paintings. He is a collaborating artist who has taken part in a number of worldwide workshops and has had over ten solo exhibits under his name. Chilonga's artwork is highly regarded both in Eastern Africa and throughout the world.
Edward Saidi Tingatinga
Despite his lack of official training, Edward Saidi Tingatinga influenced the founding of the Tingatinga College of Painters, which focuses on teaching Tanzania Art and is still going strong today. It is among the recognized art schools in Tanzania. Hearing his name, Tinga Tinga Tanzania art should come into your mind. His unique painting style arose from his passion for expressing himself using the mediums of hardboard, painting, and brushing, and his modest works are simple yet significant. Just because of his hard work, Tanzania Tinga Tinga art is widely known. Who would have known Tinga Tinga art Tanzania would emerge from the efforts of a person without official training? Tingatinga died a few years ago, but his painting technique and topics of wildlife, birds, and people are still being imitated by his students. This is among the most well-known artistic forms to emerge from Tanzania today.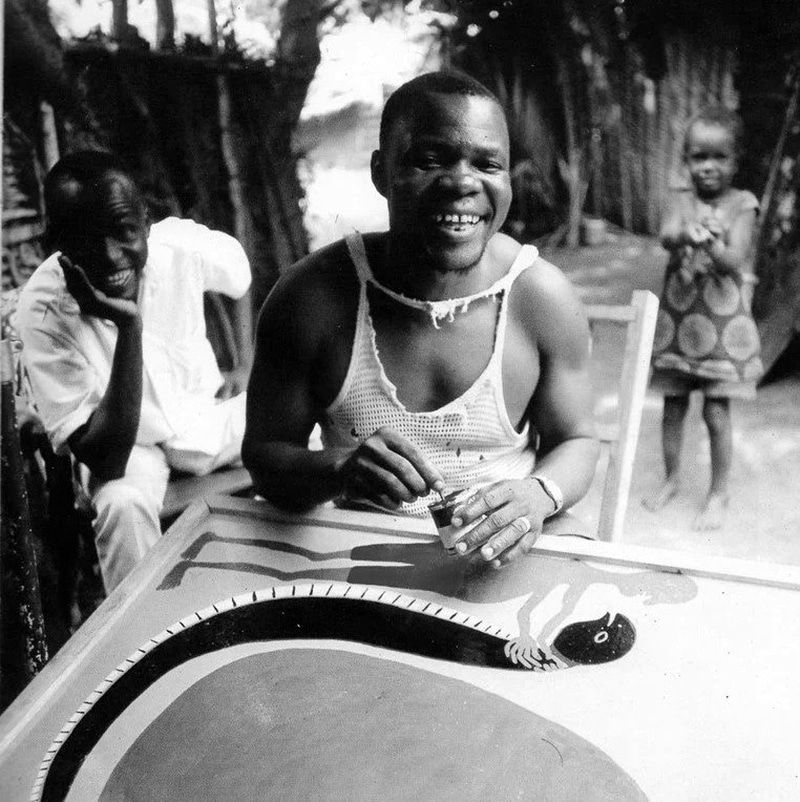 Godfrey Semwaiko
This skilled Tanzania art painter, illustrator, artist, and sculptor, born in 1975, was a founding member of the United Republic of Tanzanian Artists' Trust and has had his works displayed in Tanzania, the U.S., and Sweden. Semwaiko wears a variety of expressive hats but is most well-known as the man who recounts stories via art illustrations as well as figurative sketching. He is a graphic artist that continues to experiment and learn with numerous forms of visual art while focusing on the themes of love, peace, and light.
Thobias Minzi
Thobias Minzi is a self-instructed abstract realist artist who was born in the northern part of Tanzania and later moved to Dar es Salaam. Despite the fact that he hasn't yet been showcased outside of Tanzania, his Tanzania Art paintings have acquired a following in Europe and Tanzania. He considers art to be a part of his everyday life. His love of color and ability to work with it has led him to participate in a number of exhibitions and courses sponsored by different art stakeholders.
Mwandale Mwanyekwa
Mwandale Mwanyekwa is among the few female United Republic of Tanzanian artists working in a largely male-dominated field. She has been displaying her artistic abilities through sculpture for several years now. She is properly trained and has gotten the opportunity to be invited to showcase her Tanzania Art paintings in Ohio, South Africa, Sweden, and Toledo, to mention but a few. Her paintings are usually self-portraits in wood, and she draws motivation from her personal views.
Sam Joseph Ntiro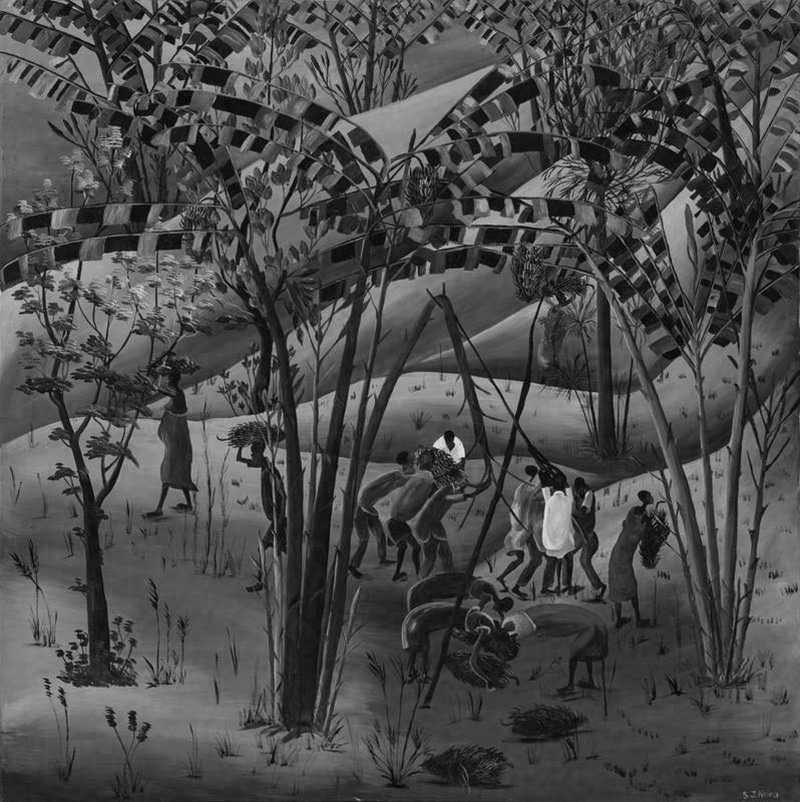 Sam J. Ntiro is a well-known Tanzanian artist who was born near Mt Kilimanjaro. Before going to the Slade Academy of Fine Arts in London, he carried out his studies at Makerere University School of Fine Arts in Kampala. He received a Carnegie Grant to the U.S. in 1960 and was regarded as Eastern Africa's well-known painter at the time. He is considered to be the 1st East African artist to exhibit in New York, with one of his Tanzania Art permanently on show at the National Gallery of Modern Art [New York]. He also spent four years as Tanzania's High Commissioner in London.
David Mzuguno
Mzuguno started his work as a mining treasure hunter, but he soon shifted gears and focused on his lifelong passion, painting. His early works have a realism to them, yet they have received little public recognition. Mzuguno then became a member of the Tingatinga Partnership, deciding to sketch in the Tinga Tinga style, which was popular at the time. His Tanzania Art paintings, which represent images of country life with remarkable attention to detail, have become extremely popular.
Max Kamundi
This United Republic of Tanzanian painter was born into the art world, hailing from a family of great artists in Tanzania. His unique Tanzania Art style incorporates symmetrical circles that merge together to create the illusion of multiple shapes. Many people have copied his style, as well as his colorful, abstract painting pieces, which have been warmly welcomed all across the world.
Salum Kambi
The Tanzania Art paintings of this artist have been defined as spectacular artworks that burn with such a striking yet approachable color intensity. Despite having no professional art training, Kambi was the 1st Tanzanian artist to be chosen for the Africa Art Festival in Italy, Rome and one of his paintings hang in the State House's reception area in Dar es Salaam. His art has been shown in Italy, Finland, Germany, Sweden, and the Netherlands.
Robino Ntila
Ntila's specialized etching methods depict traditional and current life in Africa, and his work has been displayed in Finland, Switzerland, Kenya, and Zimbabwe, among other places. His works surely have a place in Tanzania art and culture. His works, which span from realism to abstraction and masterfully integrate cubism with characteristics of African silhouettes, are created using subtle approaches.
If you search online, you will see beautiful images of Tanzania arts and crafts. All these have been made possible because of the hard work put in by the likes of the above-mentioned art experts. The importance of art gallery Tanzania can be explained by the widespread presence of art galleries across the country. In these galleries, you will find all sorts of Tanzania art for sale. There is a lot you can see concerning Tanzania rock art at Kondoa Rock Art Sites Tanzania. Here, you can understand more about rock art in Tanzania. When talking of art Tanzania, you can never fail to notice the glaring beauty posed by images of Tanzania wall art. For more art insights don't forget to read Shangaa art of Tanzania. One more book for you in case you need one is Africa's Vanishing Art The Rock Paintings of Tanzania.
For more articles related to Tanzania arts, click here!