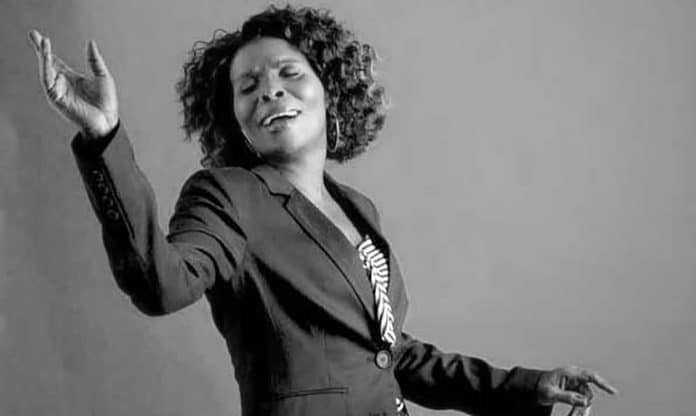 Rose Mhando Biography – Background, Career, Discography and More
Rose Mhando, also known using the same name Rose Mhando professionally, is a Tanzanian gospel singer, composer, and choreographer who was born in January 1976. She was born and bred in Tanzania's Kilosa district, in the Morogoro area.
Background of Rose Mhando
Rose Mhando, a former faithful Muslim and mother of 3, claims to have received a vision of Jesus Christ while ailing on her sick bed at the age of 9, after three years of suffering, after which she was cured and converted to Christianity.
Rose Mhando's Career
Rose Mhando began her musical career as a choir instructor for the Chimuli Anglican Church in Dodoma's Saint Mary's Choir. She received best songwriter, best vocalist, and best album of the year during the Tanzania Gospel Music Award Show on January 31, 2005. She performed at a gospel event in December 2005 to raise money for a Dar es Salaam children's shelter.
Rose Mhando inked a multi-album recording contract with Sony Music in February 2011. The agreement was signed on February 9 during a media conference in Dar es Salaam, Tanzania, and was the first of its sort in East Africa.
Rose Mhando's Discography
Usife Moyo (2018)
Hangriema with her choir (2017)
Jitenge Na Lutu (2017)
Nampenda Yesu (2017)
Rose Mhando Utamu Wa Yesu (2011)
Nyota ya Ajabu (2010)
Jipange Sawasawa (2008)
Kitimutimu (2005)
Mteule Uwe Macho (2004)
Awards
Best Female Vocalist and Best Religious Song at the 2005 Tanzania Music Awards ("Mteule uwe macho")
The Best Tanzanian Gospel Singer Awards were held in 2009, and Rose Mhando won this award as Tanzania's Best Singer, she was given Tsh 200,000 by Tanzania Broadcasting Corporation TBC for her song "Nibebe.
Best female gospel musician in Africa at the 2008 Kenya Groove Awards.
Music Songs
Rose Mhando is known for her gospel songs and has over the years, made a name for herself in the East of Africa. Her songs include;
Rose Mhando amina

Rose Mhando

ee mungu nitakushukuru

Rose Mhando

hatumo

Rose Mhando

jipange sawa sawa

Rose Mhando

kenya ulindwe

Rose Mhando

namtaka yesu

Rose Mhando

ndivyo ulivyo

Rose Mhando

nibariki

Rose Mhando

nipe uvumilivu

Rose Mhando

ombi langu

Rose Mhando

pindo la yesu

Rose Mhando

shujaa wa msalaba

Rose Mhando

sitanyamaza

Rose Mhando

tabu zangu

Rose Mhando

uwe macho

Rose Mhando

yesu nakupenda

Rose Mhando

bwana niongoze

Rose Mhando

kamata pindo la yesu

Rose Mhando

mwanamke mbaya

Rose Mhando

nakuuliza shetani

Rose Mhando

tenda wema

Rose Mhando

uko wapi

Rose Mhando

wanyamazishe

Rose Mhando

woga wako

Rose Mhando

achia
For more articles related to Tanzania Music click here!