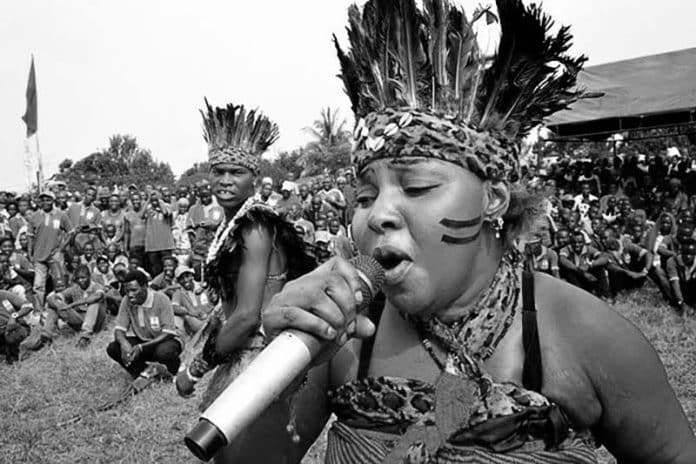 A Critical and Detailed Insight About the Music of Tanzania
Like in other countries, production of music of Tanzania is constantly changing. Today Tanzanians listen to music like traditional African music, a distinct genre of hip-hop called bongo flava, as well as string-based taarab music.
National Anthem
The national anthem of Tanzania is known as Mungu Ibariki Africa, meaning God Bless Africa. Enoch Sontona, a composer from South Africa, composed the anthem in 1897. The ANC also uses the tune as their official song before it later became South Africa's national anthem. Also, the melody is Zambia's national anthem. Swahili lyrics were composed for the anthem in Tanzania. Tanzania, Tanzania is another nationalistic song that dates back to the colonial era.
Faith-Based Music/Choral Music
Musicians that perform modern gospel, also known as Muziki wa Injili in Kiswahili, include:
Jennifer Mgend – Gospel musician
Christina Shusho – Gospel musician
Dionys Mbilinyi – Choral music, church organ player
Elliot Andy – Choral music, university
Imani Sanga – Choral music, church organ-player
Sabinus Komba – Choral music
John Mgandu – Choral music, church organ-player
Ambwene Mwasongwe – Gospel singer
Rnb, Pop/Bongoflava List of Tanzanian Music Artists
Bongo flava is one of the more recent styles of music of Tanzania. The genre originated in the 1990s. It is a blend of several music styles. Reggae and American hip-hop, blended with the traditional music styles of Tanzania, heavily influenced the genre at inception. However, the sound has somewhat evolved. It oscillates from its fundamental point – music sung in Kiswahili – to incorporate various musical styles and cultures. Thus, Bongo Flava can be labelled as a blend of Taarab, RnB, Afrobeats and Reggaeton. The name is a Swahilisation of global music styles through the incorporation of Tanzanian linguistic and musical elements. The name was birthed by adding 'flava' (flavour) to Bongo.
The present trend among consumers of music of Tanzania has begun changing from popular international music to songs by local musicians who sing in the country's national language – Kiswahili. Popular bongo artistes include Bill Nass, Vanessa Mdee (Vee Money), Harmonize, Diamond Platinumz, Jay Melody, Alikiba, Jux, Lava Lava, Rayvanny, Rich Mavoko, Nandy, Dully Sykes, Ben Pol, Darassa, Navy Kenzo, Mbosso, Marioo, Whozu and Shetta. Some of the best-known producers include Nahreel, Daxo Chali, Mr. T-Touch, Mesen Selekta, Bonga de Alpha, Mocco Genius, Kimambo Beats, Tudd Thomas, Abbah Process, S2Kizzy, Blaq, Bongo de Alpha, Lizer Classic and P-Funk Majani.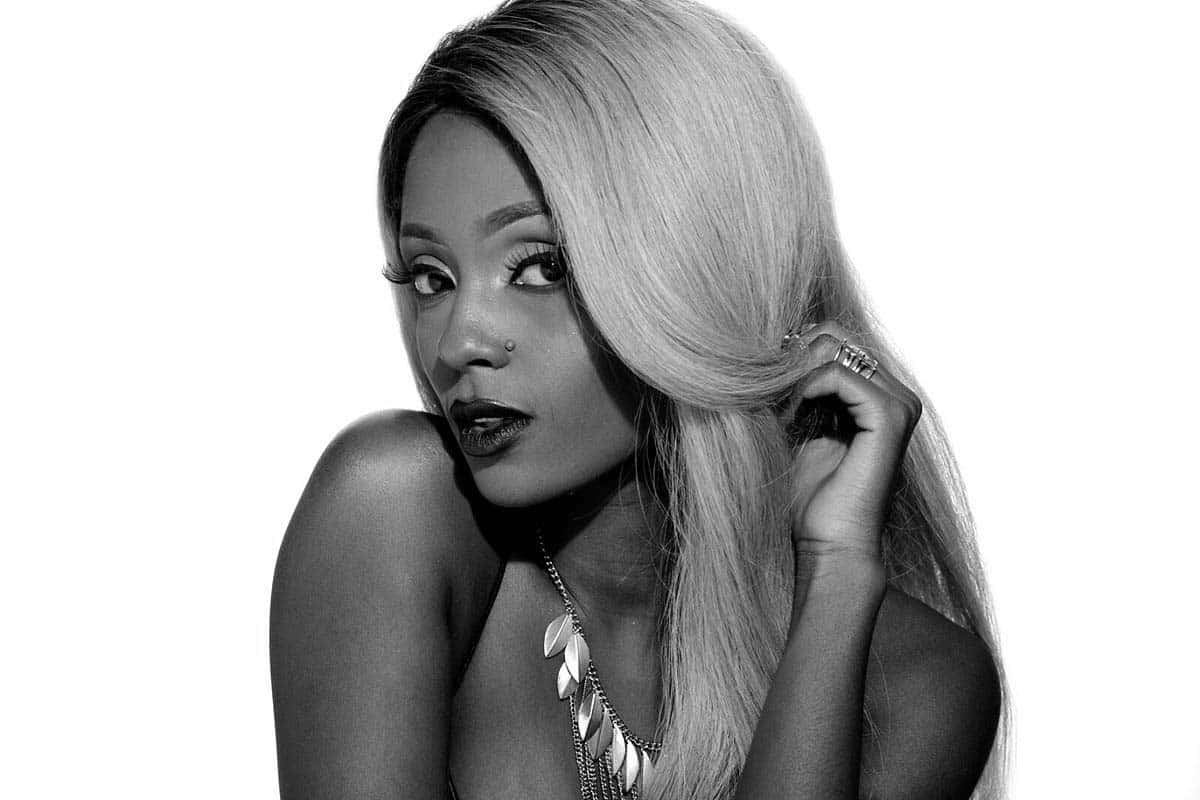 Traditional Music
The over 120 ethnic nationalities in Tanzania have developed many traditional dances and musical styles with matching instruments. For example, the Zaramo people perform traditional dances like Mitamba Yalagala Kumchuzi on tin rattles, harmonized goblet drums and harmonized cylindrical drums.
The most notable proponent of the traditional music of Tanzania in the 20th century was the Gogo multi-instrumentalist, Hukwe Zawose. He specialised in playing the ilimba, a big lamellophone that looks like the mbira.
Saida Karoli is a renowned traditionalist Tanzanian female performer and singer. Karoli sings in Haya, and her music is described as natural with hypnotic rhythms and soft vocals. Her songs Maria Salome and Ndombolo Ya Solo were big hits in Tanzania and neighbouring countries. She received nominations in the Best Female Vocalist category and the Best Folk Album category at the 2006 and 2005 editions of the Tanzania Music Awards.
Mtindo
A mtindo (plural mitindo) is basically a dance, style or rhythm associated with a particular music group. For instance, sikinde is identified with the Mlimani Park Orchestra and is derived from ngoma (a musical event of the Zaramo people). Some bands stick to the same mtindo for the entirety of their career. At the same time, others evolve with new popular or personnel preferences.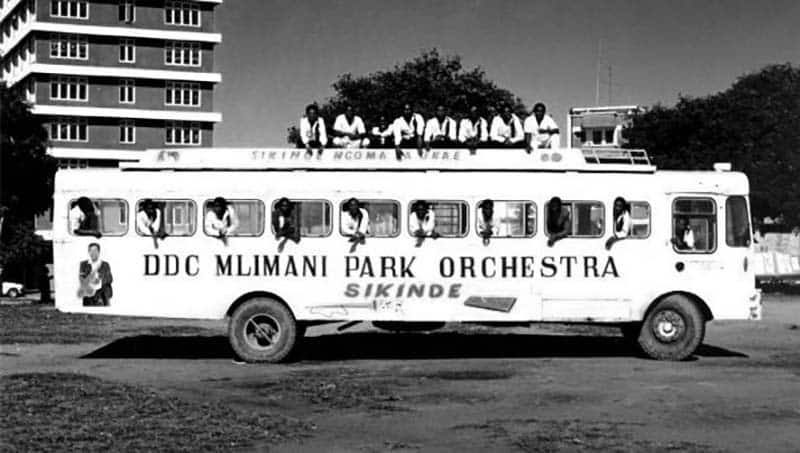 Taarab
Taarab is a music style popular in Kenya and Tanzania. The musical practices of North Africa, the African Great Lakes, the Indian subcontinent and the Middle East influenced the genre. Taarab became prominent in 1928, following the advent of its first superstar, Siti binti Saad.
Dance Music History
The early 1930s witnessed the first popular music fad in Tanzania when Cuban Rumba was prevalent. Tanzanian youths organized themselves into dance clubs and ensembles like the Dar es Salaam Jazz Band that was formed in 1932. At the time, local bands used percussion and brass instruments and added strings later. Bands like Tabora Jazz and Morogoro Jazz were created (in spite of the name, the bands didn't play US-style jazz). Contests were prevalent, a tradition of native ngoma communities and colonial beni brass troupes.
After the 1960s, Latin and African music had a huge influence in Tanzania. Tanzanian soldiers returning from World War II brought the music of these cultures with them as well as European and Cuban music. The musical influences intermixed and brought Tanzanians together. Tanzania and its people eventually created their own music of Tanzania style. The style, christened "Swahili Jazz," is a blend of styles and beats of African, European, Cuban and Latin music. It gave Tanzania a sense of liberty and togetherness as a nation.
Tanzania became independent in 1961, and three years after, a state patronage scheme was established. The scheme led to the disintegration of the old bands. Musicians received regular fees and a portion of gate fees and became workers of a government department. The Nuta Jazz Band was the first of such band; they were on the payroll of the National Union of Tanzania.
Orchestre Maquis Original and Orchestre Safari Sound popularised a laid-back sound in the 1970s. These bands took up the slogan "Kamanyola bila jasho" meaning "dance Kamanyola without sweating." Maquis came from the southeastern Zaire city of Lubumbashi. They moved to Dar es Salaam in the early 70s. This move was common at the time, and with it came elements of soukous from the Congo basin. In 1985, Kasalo Kyanga composed the hit song "Karubandika". The song became a well-known dance song.
Popular bands of the 60s, 70s and 80s include DDC Milimani Park Orchestra, headed by Michael Enoch and Vijana Jazz, who in 1987 became the first band to incorporate electronic instruments to Muziki wa dansi. The antagonism between the groups sometimes degenerated into chaos, like when Hugo Kisima tempted performers from Milimani Park and broke up the hugely popular Orchestra Safari Sound in 1985 to form the International Orchestra Safari Sound. The newly formed band was popular for a short time. However, a former member of Maquis, Nguza Viking, revitalised the Orchestra Safari Sound in 1991. Viking became the bandleader, and the new band lasted only one year.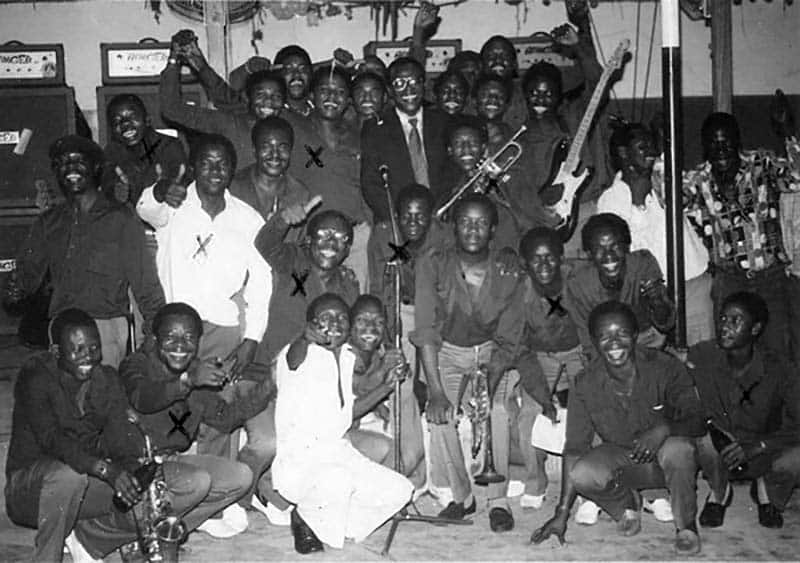 Mchiriku is the latest variation of the dance music of Tanzania. Bands like Atomic Advantage, Tokyo Ngoma and Gari Kubwa are among the first to popularize this style. Mchiriku does not involve keyboards; rather, the style uses four drums for a sparse sound. Loudness is fundamental to mchiriku. Thus sounds are usually projected from outdated speakers; the resulting response is considered part of the music. The style has its origin in Zaramo wedding songs.
Hip-hop
After Tanzania's independence, the country's leaders failed to build a successful economy. Structural Adjustment Programmes were launched. The programmes were replicas of the colonial practices the country tried to free itself of through independence. Young Tanzanians turned to crime to get by. It is unsurprising that Tanzanians saw these situations, particularly the rise in criminal activities and the virtually simultaneous rise of rap music, as one single phenomenon. The political class and the older generation rejected rap or uhuni music because it became a symbol of anti-social behaviour and disruption. However, for the younger ones, traditional Swahili songs did not focus on the contradictions of the so-called liberalized Tanzanian economy.
Tanzania held a hip-hop contest called Yo Rap Bonanza in 1991. While most of the rappers performed American songs verbatim, Saleh Ajabry, a Tanzanian artist, composed his own Swahili lines to the instrumentals of "Ice Ice Baby" by Vanilla Ice to win the competition.
Kwanza Unit, a group from Dar es Salaam, is regarded as the first Tanzanian hip-hop group. However, technical constraints hindered their commercial success. Juma Nature and Mr. II are the most popular Tanzanian rappers. Mr. II's (then called 2-Proud) "Ni Mimi" (1995) is the first major hit in the genre. Bands like X Plastaz have abandoned American-style hip-hop and added Maasai vocal styles as well as other styles of music of Tanzania. Tanzanian hip-hop is often referred to as Bongo Flava.
Since independence, global pop culture, particularly American hip-hop, has hugely influenced Tanzanian culture. This influence is most noticeable among Tanzanian urban youths who have assimilated global hip-hop music and made their own variants. The increased mediatisation of Tanzania in the 1990s gave the urban youth of Tanzania more access to hip-hop music. The assimilation of international culture has become more commonplace and noticeable in urban Tanzania. This trend is not limited to music only. It is noticeable in dance, sports, food and fashion. Essentially, hip-hop has provided young Tanzanian adults and urban youth with a channel to express themselves and create an identity like the notional msafiri (the traveler) identity, a quintessential idea adopted from Swahili folklore and a recurrent thematic preoccupation in Dar hip-hop. Though the influence of US hip-hop on Tanzanian hip-hop is noticeable, the style is also clearly localized. While US hip-hop is a creation of black urban youths and hugely influenced by race, Tanzania's bongo flava took root in a slightly better segment of the city with people that had more access to Western culture. Also, Tanzanian hip-hop artists saw themselves as distinct from US artists because they concentrate less on violence and more on economic matters. According to Sam Stigyilda, American rappers dwell on crazy things – violence against women, drugs, drinking, and American blacks murdering blacks. He hopes  Africa does not turn crazy. Arusha city in Northern Tanzania has a huge hip-hop artiste and fan base, and because of this, the city is called East Africa's hip-hop capital. Artistes like JCB, Wadudu wa dampo, Nako-to-naka, Nahreel, Jambo Squad, Donii, Chindo (Umbwax), Watengwa, Weusi, Spark Dog Malik and many other leading Tanzanian hip-hop artistes come from the city.
Reggae
Mbaraka Mwinsheshe is the most famous and original Tanzanian musical artiste. Also, a great influx of musicians from Congo Kinshasha (formerly Zaire) came into the country as refugees and settled in the country. In recent times, mainly from the mid-90s, a new generation of artistes has emerged. These new artistes churn out popular tunes that are Tanzanian in composition. For instance, the Twanga Pepeta band has successfully created a new tune different from the imported Zairean sounds. They are challenging the Zairean bands in audience acceptance and popularity.
The first big reggae superstar in Tanzania is Jah Kimbuteh. He started his music career with Roots and Culture in 1985. Newer artistes in the genre include Ras Innocent Nyanyagwa and Jam Brothers. Ras is known to use indigenous rhythm and include songs in Kiswahili and Hehe.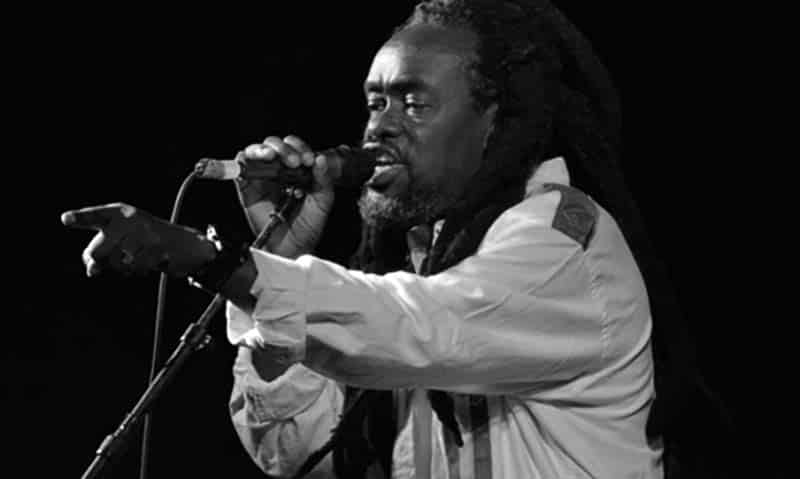 Presently, Ras Nas is considered one of the most famous reggae artiste from Tanzania. He combines reggae, dub poetry and afro. Ras Nas' latest release, titled Dar es Salaam has eight tracks.
Many artistes work in bands that perform at hotels. These bands are often led by a keyboard and a rock-based sound. Perhaps the most esteemed of these bands is the Kilimanjaro Connection, along with Tanzanites and Bantu Group.
Access and Distribution of Music of Tanzania
The rapid expansion of music-oriented FM stations and modest production studios have been a big boost to Tanzania's music industry. Contemporary artistes like Harmonize, Diamond Platinumz, Professor Jay, Dully Sykes, Mr. II, Mr. Nice, Cool James, Lady Jaydee, Ali Kiba, Rayvanny, Nandy, Juma Nature and many others have a huge number of fans in Tanzania and other neighbouring countries.
Various web portals containing information about music of Tanzania and events have sprung up in recent times. Tanzania has a very high growth rate for internet technology, growing at an estimated rate of 500 percent per year. Due to the high cost of computers, many internet users share connections at cybercafes. Sites like tanzaniadiretory.info (movie, sports and Arusha locality info), work.naomba.com (business directory) are part of an ever-increasing number of websites dedicated to the region. Most digital music downloads in Tanzania are done through free download websites and music streaming platforms like Google Music, iTunes etc. You can find best of Tanzania music easily in such platforms at anytime.
Freddie Mercury
Freddie Mercury was born into the Indian Parsi community of Stone Town Zanzibar. His birth name was Farouk Bulsara. He moved to England and became globally famous as the lead singer, instrumentalist and songwriter of the rock music band Queen. He died on November 24, 1991. Attempts to honour his work and life on his 60th birthday were ditched in September 2006 after Uamsho, a radical Islamic group on the island, staged protests. Uamsho claimed Mercury violated Islam because of his publicly gay lifestyle. Mercury and his Bulsara family were Parsis from India. They practiced Zoroastrianism and were not Muslims.
In 2002, the Mercury House, a former house of the Bulsara family, launched as a memento shop in Stone Town Zanzibar. It opened as a museum of Freddie Mercury on November 24, 2019.
For more articles related to Tanzania Music click here!