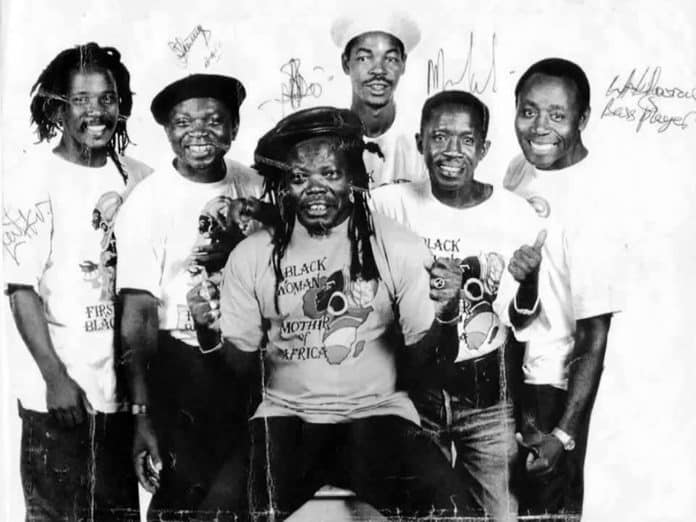 Muziki wa Dansi Tanzania – History and Notable Bands
''Muziki wa dansi'', or generally dansi. It is a Tanzanian genre of music that is derived from Congolese soukous. Because 95 percent of muziki wa dansi songs are in Swahili, it's sometimes referred to as Swahili jazz, and "jazz" is a blanket term used in Eastern and Central Africa to apply to highlife, soukous, as well as other big band categories and dance music. Because "african rumba" is the other name for soukous, "Muziki wa dansi" is also known as Tanzanian rumba.
"Muziki wa dansi" started in the Dar es Salaam region (the birthplace of most muziki wa dansi bands) in the 1930s and is still prevalent in Tanzania. Still, new generations may listen to Bongo flavors (Bongo flava) and other pop music sounds. Remember, muziki wa dansi bands are Juwata Jazz, Maquis Original, Super Matimila, DDC Mlimani Park, international Orchestra Safari Sound, and Vijana Jazz.
History of Muziki wa Dansi Zilipendwa
At the beginning of the 1st decades of the 20th century, Belgian Congo and French Congo souks bands became very popular throughout East of Africa. This trend has led to so many dance clubs where bands perform live every day, especially in big cities like Nairobi and Dar es Salaam. Some of these bands were originated from Zaire, but local bands came from Tanzania, Kenya, etc., and began to develop a unique soukous mix. Some of the bands that pioneered "Rumba in Tanzania" in Dar were the Dar es Salaam Jazz Band [created in 1932], Tabora Jazz, and Morogoro Jazz. Actually, these old bands were popular and famous in the early days, and they used instruments, drums, and brass.
When Tanzania became independent in 1961, the Julius Nyerere government introduced a sponsorship system in which government agencies and other national organizations financially supported the band. Another most crucial muziki wa dansi band around this region was the NUTA Jazz Band, which was named after its owner, the NUTA [National Union of Tanzania]. During the same period, the band gradually operated like a profit-making business; that is, the instrument belonged to the bands, and the musicians were usually employees under wages or salaries. NUTA Jazz Band was the first who saw the opportunity of making so much profit and decided to change the band to a business model; later, several other bands followed the model, even popular bands such as Vijana Jazz, DDC Mlimani Park Orchestra, Tancut Alimasi, and Orchestra Maquis Original. This trend caused the famous music artists to move from one band to another, looking for a better offer to suit their interest, until they realized enough finance to create their own band. Music writers like Hassani Bitchuka and Muhiddin Maalin wrote great songs for all the big bands during their times virtually. Basically, everyone knew a band was kind of a "brand" than any specific, in terms of musicians; many bands continued playing for over 50 years, while different new members came, signed contracts, performed until their due date, and left.
However, muziki wa dansi was successful throughout the year 1960s, 1970s, and 1980s, including bands like DDC Mlimani Park Orchestra, International Orchestra Safari Sound, Orchestra Maquis Original, and Orchestra Safari Sound fighting to be at the top and gain the audience's favors. Indeed, the competition was a concept related to muziki wa dansi's development. Music festivals and celebrations usually took the form of matches, and each band had formed its own fan base ahead of the festival, mainly in the form of sports groups. Unfortunately, crews usually experience "nemesis," that is, most often their strongest competitor; e.g., the 1970s muziki wa dansi scene was shaped by the disagreement between the Orchestra Safari Sound and the Orchestra Makis original, but was later followed by another dispute between the Millimani Park and International Orchestra Safari Sound.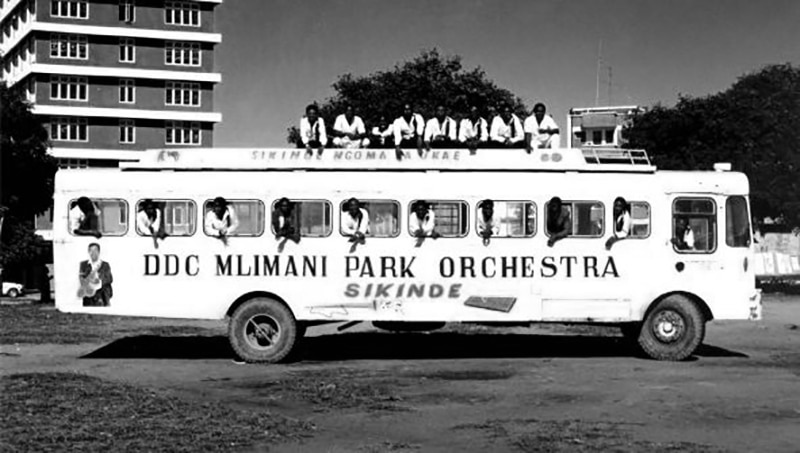 The Mitindo ["style" in Swahili] was an essential element of competition between muziki wa dansi bands. Each band usually captivates the audience and creates its own style [mitindo], designed to be distinctly different from other bands. Mitindo were typically attached to a particular kind of dance and are often named after it. To give an example, the name of the orchestra Makis came from Mitindo ogelea piga mbizi meaning "dive and swim" because the dancer needs to move their arms ideally as if they were ready to dive. Bands usually modernized and changed Mitindo, especially when the style was out of fashion. Furthermore, some songwriters and music artists started creating and proclaiming Mitindo and were called "Mitindo Makers."
Most people used Mitindo to identify the band, regardless of who actually played it. When musicians moved between bands, he usually switched the style to fit the new band's Mitindo. Indeed, the most respected muziki wa dansi musicians were the ones that could smoothly change styles to suit when needed.
In many years now, muziki wa dansi has changed quite a lot, and part of the reason has been the development of American and European music. Most Bands in the 1960s and 1970s usually had a power-charged guitars and electric bass guitars, which are good musical instruments; By the 1980s, keyboards were very popular, and subsequent bands used synthesizers and drum machines [as in Vijana Jazz] as well. The riddle and sounds of the latest muziki wa dansi bands such as Tokyo Ngma, Gari Kubwa, and Atomic Advantage are actually keyboard-based.
| | | | | | |
| --- | --- | --- | --- | --- | --- |
| Names | A.K. A | Timelines | Locations | Mitindo | Notable Artist |
| Dar es Salaam Jazz Band | Dar Jazz | 1930s-1970s | Dar es Salaam | | Michael Enoch |
| Morogoro Jazz Band | | | Morogoro | |  Salim Adballah, Mbaraka Mwinshehe. |
| NUTA Jazz Band | OTTU Jazz Band , Juwata Jazz Band | 1960s- Present | | | Muhiddin Maalim, Mnenge Ramadhani, Saidi Mabera, Hassani Bitchuka,  Abel Balthazar, Joseph Lusungu, |
| Orchestra Maquis Original | | 1970s-Present | Dar es Salaam | Zembwela, Kamanyala | Nguza Mbangu,  Kasaloo Kyanga, Dekula Kahanga, , Kyanga Songa, Chinyama Chianza, |
| Orchestra Safari Sound | | 1970s-1985 | | | Ndala Kasheba |
| Mlimani Park Orchestra | | 1978-? | | Sikinde | Hassani Bitchuka, Michael Enoch, Shaaban Dede, Abel Balthazar, Cosmas Chidumule, , Muhiddin Maalim, |
| Vijana Jazz | | 1980s-1990s | | | |
| International Orchestra Safari Sound | IOSS | 1985-? | | Ndekule | Nguza Mbangu, Abel Balthazar, Muhiddin Maalim, Hassani Bitchuka, |
Description of Bands
Dar es Salaam Development Corporation. Mlimani Park Orchestra
Mlimani Park simply put, also known as DDC Mlimani Park Orchestra, was one of the, if not the  most famous bands when it came to Tanzania ''muziki wa dansi'' in the early days of music.
To begin with, the origins of the Mlimani Park Band were discovered on the 1st of August 1978 by former Juwata Jazz band members called Abdallah Gama, Muhiddin Maalim, Cosmas Chidumule, Michael Enoch, Abel Balthazar and Joseph Mulenga. Later Suleiman Mwanyiro  and Hassan Bitchuka both from Juwata Jazz orchestra worked with them. They were unique because the band began as a local band of Tanzania Transport and taxi service, which was sponsored by the Mlimani Park Bar in Dar es Salaam. The same institution runs the management of the band. Not long after that, the Tanzania Transportation and taxi service declared bankruptcy in the year 1982. And the control and full right of the band was given to the Dar es Salaam Development Corporation [DDC], involving the city council since they were already partners, and the band was changed to Mlimani Park Orchestra owned by DDC.
During the 1980s, Mlimani Park published a number of very great songs, primarily written by Shaaban Dede, Cosmas Chidum, and Bitchuka.
Looking at other muziki wa dansi bands in the 1980s, such as Vijana Jazz, known for being creatively talented technically, developing new styles with electrical music instruments, and Mlimani Park, who stayed true to the muziki wa dansi legacy. Unlike Orchestra Maquis Original, which regularly changed its Mtindo [style]. The band's motto was Ngoma ya ukae ["home dance"]. They stayed true to a single Mitindo, called sikinde, throughout their entire career, which was influenced by traditional Tanzanian moves [the Ngoma].
International Orchestra Safari Sound
From 1985 through 1992, the International Orchestra Safari Sound [also known as IOSS] was a prominent Tanzanian muziki wa dansi band.
History
Hugo Kisima, a Tanzanian entrepreneur, created the band and was the owner of another successful muziki wa dansi band, the Orchestra Safari Sound. Sadly, Orchestra Safari Sound ended in the year 1985, but a new band was created with great music artists recruited from popular muziki wa dansi wa bands like Mlimani Park during that period. To appoint a new leader was a difficult choice to make; that was why Kisima decided to put guitarist Abel Bawriter, songwriter Hassani Bitchuka, and finally singer Muhiddin Maalin Gurumo.
Now, a phrase from the original Mitindo [style] called "ndekule" was introduced by IOSS, which was very famous; it represents two significant meanings to both Tanzania cultural dance war and some types of snakes in the land.
IOSS and Mlimani Park dominated the muziki wa dansi scene in the 80s. When Bitchuka and Maalim left in 1987 and1989, this came to an end. In the early 1990s, a new member of the band, guitarist Nguza Mbangu [previously of Orchestra Maquis Original], resurrected IOSS for a time; Mbangu created a new Mitindo, rashikanda wasaa, and penned the hit song "Mageuzi." Regardless, Kisima chose to break up the band in 1992.
Msondo Ngoma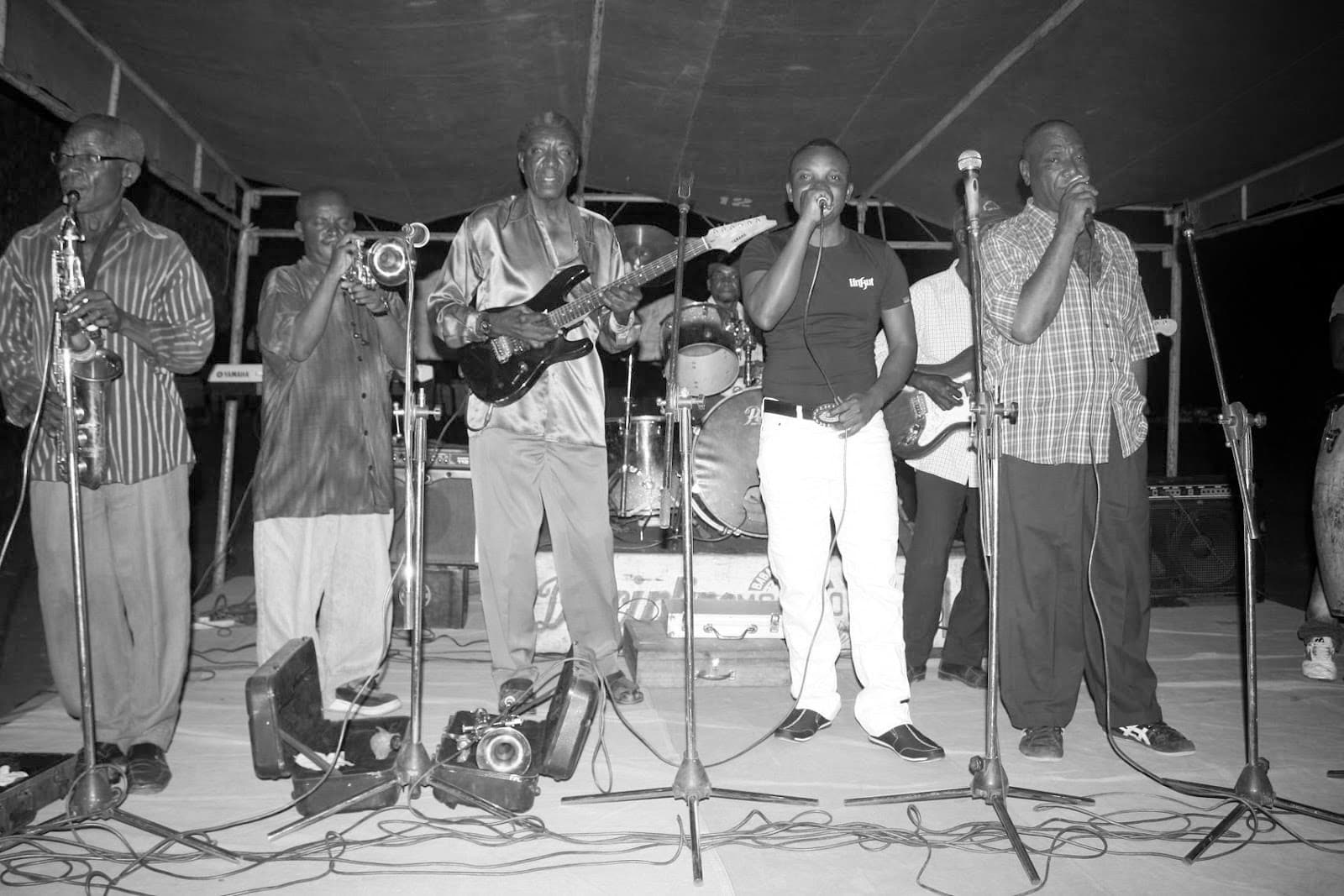 Msondo Ngoma [previously NUTA Jazz Orchestra, given a new name Juwata Jazz Band, and finally OTTU Jazz Group] is a Tanzanian ''muziki wa dansi'' group with a lengthy history. It is Tanzania's oldest functioning muziki wa dansi band, having been founded in 1964.
History
The band was founded in 1964 and was initially known as the "NUTA Jazz Band," after its primary supporter, the NUTA [National Union of Tanganyika]. The NUTA Jazz Band was a significant influence in the early years of muziki wa dansi, both artistically and financially; it was one of the first muziki wa dansi bands to form itself into a "cooperative" of salaried players [a model that would become widespread in the 1970s].
Joseph Lusungu, a trumpeter and singer, and Mnenge Ramadhani, a saxophonist, led the NUTA Jazz Band in the 1960s, defining the band's brass-centered style.
Throughout the second half of the 1960s and the first part of the 1970s, NUTA Jazz Band remained one of Tanzania's most crucial muziki wa dansi bands. Many of the band's most accomplished players [including Hassani Bitchuka and Muhiddin Maalim] left to create the Mlimani Park Orchestra in1977, resulting in a dramatic personnel shift. After the Swahili name of its funder [NUTA], Jumuiya ya Wafanyakazi Tanzania, the band changed its name to "Juwata Jazz" in 1977. Around the same time, guitarist Saidi Mabera took over as the band's new leader. Juwata's successful songs from the 1980s were written by him. Maalim and Bitchuka [who rejoined the band in 1991] took over as leaders after Mabera. Usia kwa watoto, one of Juwata's major songs in the 1990s, is credited to Maalim.
When the labor union that funded the band was renamed Organization of Tanzanian Trade Unions in 1991, the band changed its name again from Juwata Jazz to OTTU Jazz. The band is still operating as "Msondo Ngoma" [msondo is a Swahili drum] and is Tanzania's oldest active muziki wa dansi band. They perform weekly at the TCC Club in Temeke, for example. Its motto, "baba ya muziki," means "father of music," reflecting this by the quality of their performances and sounds.
Orchestra Maquis Original
Orchestra Maquis Original came from the Democratic Republic of Congo and is a Tanzanian ''muziki wa dansi'' group. It's one of, if not the longest-running muziki wa dansi bands, having been formed in 1970 and continuing active today.
History
An intelligent group of musicians from the soukous band "Super Teo" started the band in Lubumbashi [then Zaire, now DR Congo] in 1970. They were invited to perform in Kampala, Uganda, in 1972 and performed a few gigs in Tanzania on the way. Their choice to relocate to Kinondoni, a Dar es Salaam district, was prompted by this event.
Like most Tanzanian bands at the time, Orchestra Maquis Original was supported by the Tanzanian government and administered from a commercial standpoint; the cooperative had other businesses outside music [for example, it owned farmland]. The band's leader also served as the cooperative's president as well. Chinyama Chianza, a saxophonist, was the original leader/president of Orchestra Maquis, holding both positions until he died in 1985.
The band's Mitindo [style] kamanyola bila jasho, which surprised everybody, especially when it translates to "dance kamanyola without stress," became quiet famous during the 1970s.
Following Chianza's death, guitarist Nguza Mbangu took over as leader and was known for his soloing skills [two of his most well-known solos are in the songs Mpenzi Luta and Mabruki]. Mbangu departed Orchestra Maquis in 1987 to work on a variety of other projects [he would subsequently form Orchestra Safari Sound, another prominent muziki wa dansi band]. Mbuya Makonga, a singer, became the band's new leader. Thsimanga Assosa and Ilunga Mbanza were the two Maquis leaders, respectively. Assosa was one of the writers of the numerous Maquis' latest popular songs, including Makumbele and Ngalula, which also portrayed guitarist Dekula Kahanga's ability to the world. Kahanga went on to have a successful solo career as a guitarist, and he now lives in Sweden.
Orchestra Maquis has experimented and enjoyed his career with various Mitindos[style] over the years. Sanifu, ogelea piga mbizi ("swim and dive"), and Zembwela were among the most popular Mitindo from Orchestra Maquis.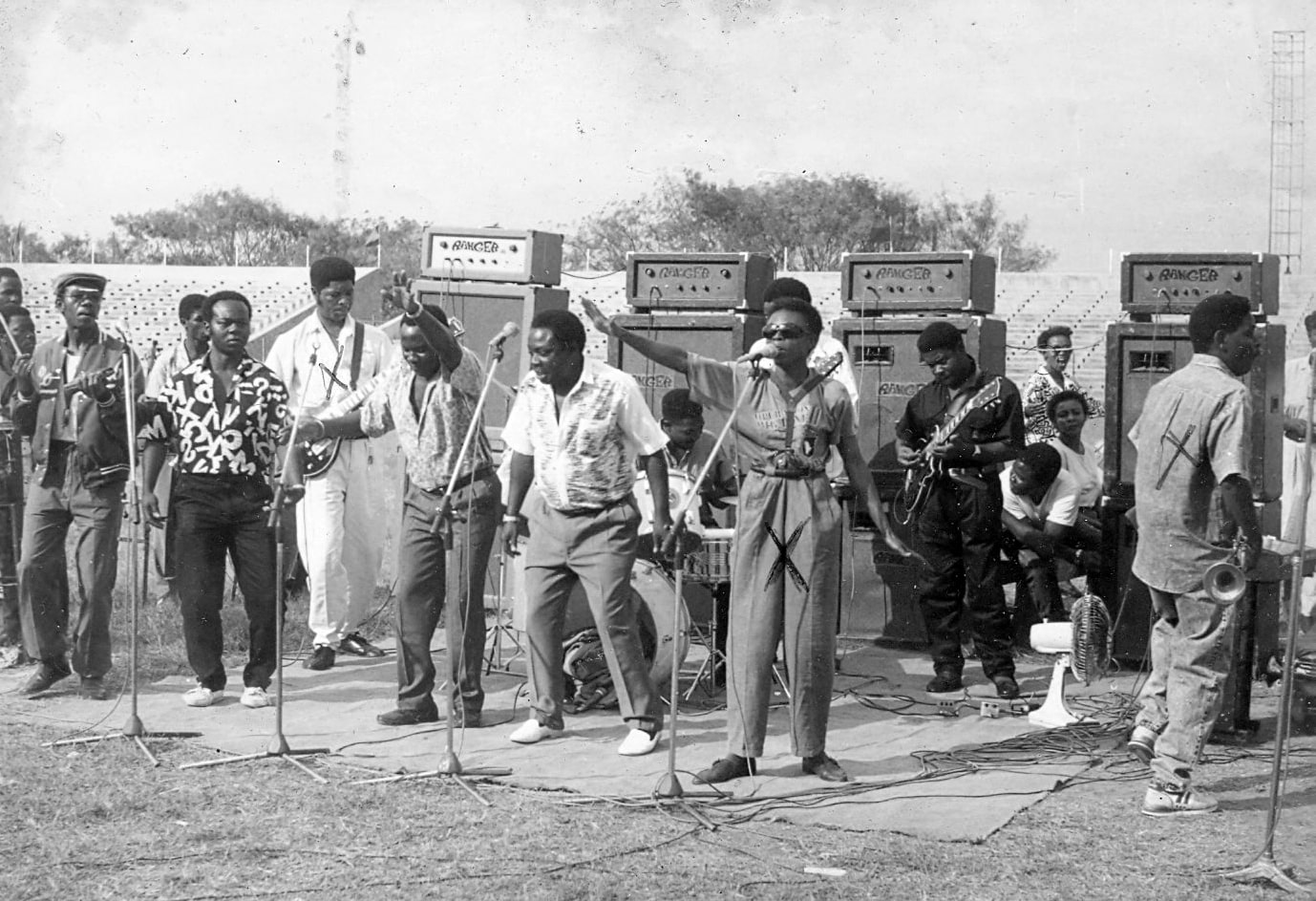 Remmy Ongala (Orchestre Super Matimila)
Ramazani "Remmy" Mtoro Ongala was a Tanzanian guitarist and vocalist who lived from the 10th of February 1947 to the 13th of December 2010. The Democratic Republic of Congo was first called Belgian Congo during the early days where Ongala was born there in the land of Kindu beside the Tanzanian border. Remmy Ongala has been a rising musician since the 1980s when he was a part of the soukous band [also known as "Congolese rumba"]. He eventually moved to Dar es Salaam in the year 1978 and became a new member of Orchestra Makassy. After that, together with his own band, Orchestre Super Matimila [named for the billionaire who bought the band's instruments], supported to spread the soukous techniques to Tanzania's musical subculture known as Ubongo, which is Swahili for "brain." As a result, this helped the development of Tanzanian hip-hop throughout the 1990s, especially in big cities like Dar es Salaam.
His use of music as a social instrument prompted him to speak about societal issues such as AIDS/HIV, urbanization, poverty, and family life in the land. He was an advocate for the less privileged because of how hard he fought for them, and this made people to name him Sauti ya Mnyonge, meaning "the voice of the poor".
Artists and audiences together saw Ubongo as "warning" music, a genre that actively adds to socio-political criticism in the soundscape of Tanzania. Ongala, who believes in the removal of racism and social injustice, included these sentiments into his lyrics. He earned the nickname "Dr. Remmy" for his uplifting and often didactic speech.
Julius Nyerere also spoke on the value of Ujamaa, or familyhood, as a fundamental ingredient of Tanzanian nationality, emphasizing equality and justice after the end of British colonial control in the year 1961. Eventually, this became a common trend in the songs of many Tanzanian performers, even to Dr. Remmy Ongala.
Natural Born Killers, directed by Oliver Stone, featured his song "Kipenda Roho."
Unfortunately, Ongala died at his home in Dar es Salaam on the 13th of December, 2010. To remember him, he was honored with the Hall of Fame award in the year 2012 during the Tanzania Music Award.
Vijana Jazz
The Vijana Jazz Band. In the early years was called the Vijana Jazz group or only Vijana Jazz. Is a Tanzanian ''muziki wa dansi group that was well-known in the 1980s. It was supported by a government organization, the Umoja wa Vijana, the youth wing of Tanzania's ruling party TANU [Tanganyika African National Union] renamed Chama cha Mapinduzi (CCM) in 1977 many other muziki wa dansi groups of the time.
History
In 1971 the band [Vijana Jazz] was created by John Ondoro Chacha. The Tanzanian government issued a law in 1978 that permitted bands to import music instruments [it was previously prohibited by the Baraza la Muziki la Taifa, a governing committee in charge of music industry regulation]. Vijana Jazz was amongst the first bands to seize the opportunity, and its original sound, which included synthesizers and drum machines, helped them become highly popular in the 1980s.
Sindimba, watoto wa nyumbani, koka koka, heka heka, and pamba moto are some of Vijana Jazz's most loved song in mitindo [styles]. Hamza Kalala, Hemedi Maneti, Issa Chikupele, and Manitu Musa are just a few of the prominent musicians who have performed in Vijana Jazz.
The band went unrecognized in the early 1990s, mainly due to the tragic death of its leader in the year 1990.
Partial Discography
Vijana Jazz records were released by a number of labels, including Africa79, Ahadi, Ken-Tanza, Moto Moto, and Polydor, to name a few.
 Mary Maria (1986)
 Moto
 Mundinde
 Hayati Hemed Maneti and Vijana Jazz, Makumbusho
 Best of Vijana Jazz vol. 1
 Best of Vijana Jazz vol. 2
 Best of Vijana Jazz vol. 3
Best of Vijana Jazz vol. 4
 Hayati Maneti Last Recording
Vijana Jazz's tracks may be found in several muziki wa dansi albums. Here are a few examples:
 Swahili Hits, 1985
 Swahili Hits vol. 3
 Swahili Hits vol. 4
 Tanzania Hit Parade
 Tanzania Hit Parade vol. 2
 Tanzania Hit Parade vol. 3
 Tanzania Hit Parade 1988
 Rough Tutor to the Music of Tanzania
Dar es Salaam Jazz Band
Dar es Salaam Jazz Band [a.k.a Dar Jazz] was the Tanzanian massive band based in Dar city, a popular ''muziki wa dansi'' band in the 1960s and 1970s. Michael Enoch, who later went on to play in a number of other prominent muziki wa dansi bands, was the band's leader. Despite the fact that Enoch played guitar in the band's early years, he is best renowned for his work on the saxophone and trumpet.
Morogoro Jazz Band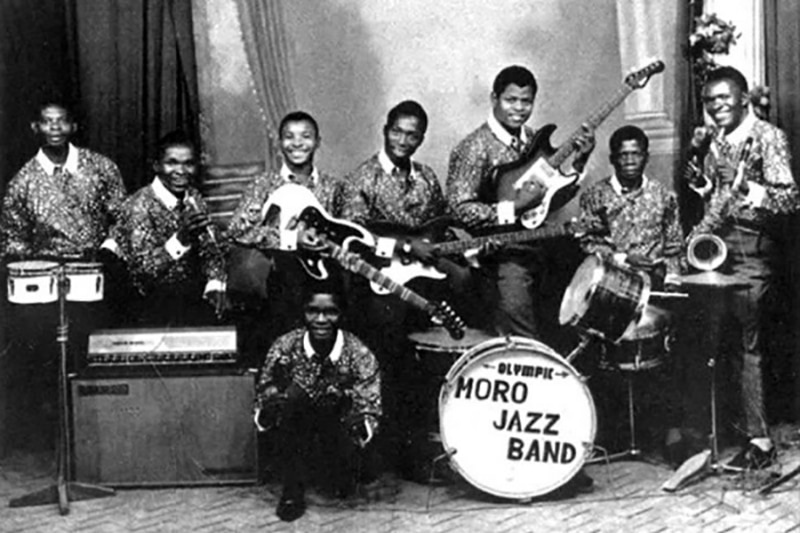 The Morogoro Jazz Band, commonly called K.Z. Morogoro Jazz Band [K.Z., which stands for Kuliko Zote, meaning in Swahili "better than the rest"], was a foundational wa muziki wa dansi from Morogoro, Tanzanian. The band first performed live in Morogoro's clubs and bars in the 1960s and 1970s, which eventually became well-known to the population; thus, they were broadcast many times on Tanzanian radio stations in popular cities. Mbaraka Mwinshehe, a guitarist who stopped going to school to join and be a member of the band in 1965, later became the band's leader. Just like that, the band was created in 1944, the same year Mwinsheshe was born. Joseph Thomas, Shaabana Mwambe, Seif Ally, Makala Kindamile, and Daudi Ally were all members of the band's original setup; that is, they were present from the day the band was created. Salim Abdullah, who went on to create the Cuban Marimba Band, was also a founding member of the group.
In 1973, Mwinshehe departed the Morogoro Jazz Band to form Super Volcano, a popular muziki wa dansi band.
The Morogoro Jazz Band developed a sound that incorporated a variety of impacts, for example, rhythm and blues, Cuban son, Kenyan benga, [with Congolese rumba usually called soukous], taarab, and the British pop music. Despite the fact that the band has initially been acoustic, the addition of an electric guitar propelled them and their careers to the recognition of Tanzanian music.
Partial Discography
SONG\CD
AWARDS
Ujamaa
 1960s Sound of Tanzania, 860142 Buda Musique
Tamasha CD TAM501
Mbaraka Mwinshehe Mwaruka Soloist National 1968-1972
Dizim
Morogoro Jazz Masimango and Mbaraka Mwinshehe Best of Tanzania Artist 1969-72,

 
Orchestra Safari Sound
In the 1970s, the Tanzanian muziki wa dansi band called OSS [Orchestra Safari Sound] was a dominant force. What made it special was that Orchestra Safari Sound, together with Orchestra Maquis Original, helped to shape the growth of muziki wa dansi by adopting a typical rhythm, more melodic approach that distinguished it from its forerunner, Congolese soukous. Thereafter, Ndala Kasheba, one of Tanzania's most famous and talented artists, was in charge of the band.
Unlike most muziki wa dansi bands, which were generally owned by government entities, Orchestra Safari Sound was owned by a single businessman called Hugo Kisima. Kisima disbanded OSS in 1985 to form the IOSS [International Orchestra Safari Sound], which has now become the most popular band in the land.
Tanzania has been placed on the international map by a number of musical acts. Irrespective of the now-famous bongo fava, a style of music that has shook the entire Sub-Saharan African continent, The post-independence era saw the rise and development of some of the country's very famous musical bands. Counting the most famous and successful popular musical bands in Tanzania after they gained their independence, the IOSS [International Orchestra Safari Sound] was possibly the most well-known in the country.
After the liberation, freedom, and independence from British rule, numerous music groups in Tanzania, and the larger East African region became brutal in their marketing method. Their techniques in getting known and having more fans got people worried. Sadly, as a result of such actions, nothing good came their way, and it resulted in the separation of many music groups; meanwhile, only a few of these bands were active for up to 10years, after which all of it got broken and everyone went their separate ways. As a result, the IOSS [International Orchestra Safari Sound] followed a similar pattern, leading to a failure from 1985 to 1992.
The IOSS was essential in influencing several performers who gained prominence and steered Tanzania's music industry to its current rankings within the sub-Saharan entertainment industry during its formative years. To give an example, according to Rosenberg's [2011] analysis, there is a complex link connecting the IOSS's musical style and the present popular bongo fava movements. Specifically, an underlying foundation of the IOSS was the intrinsic requirement to reflect Tanzania's culture and standard components of daily life. As a result, the IOSS produced a form and theme that emphasized Tanzania's beliefs and linguistic art, which was afterward passed down to the active generation [Suriano in 2007; Graebner in 2019]. However, although being a restrained and primarily conservative faction at first, the IOSS eventually inspired a generation of bongo fava musicians that transformed Tanzanian music to portray the growing urban culture and the new generation who had experienced globalization.
Tancut Alimasi Orchestra
Tanzanian muziki wa dansi group Tancut Alimasi Orchestra [or just Tancut Alimasi] It was situated in Iringa and operated by the National Association of Diamonds Industries. Kasaloo Kyanga, a former member of Orchestra Maquis Original, was among the musicians on the roster.
For more articles related to Tanzania Music click here!