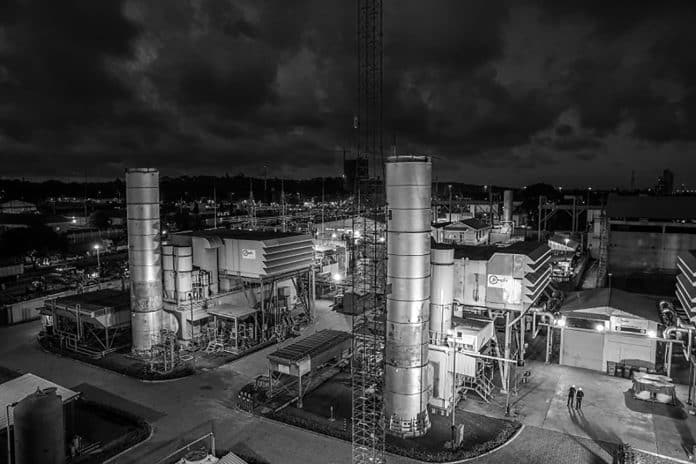 A Detailed Overview of the Tanzania Power Generation 
Situation Analysis and Framework Conditions of the Tanzania Power Generation
Tanzania power generation activities are backed up with a wealth of indigenous energy supplies that have yet to be fully utilized. Biomass and other wood fuels, wind, coal, geothermal, natural gas, uranium solar, and hydropower are some of the sources.
The primary source of Tanzania power generation of energy is biomass. Tanzania power generation capacity at the moment has made grid power available to about 78.4% of the population, with 37.7% connected homes. Solar PV technology electrifies 30.4 percent of residences [April 2020 survey by the Rural Energy Agency, "REA"]. In Tanzania, biomass accounts for about 90 percent of total primary energy use. Unfortunately, this results in 100,000 hectares of deforestation annually, with only approximately a fourth of that being reforested. In 63.5 percent of Tanzanian households, firewood is the primary cooking fuel, seconded by charcoal (26.2 percent), liquefied petroleum gas (5.1 percent), and electricity (3.0 percent). Other cooking fuels are responsible for 2.2 percent of total cooking energy [REA, April 2020].
Petroleum, which accounts for 7.8% of overall Tanzania power generation, coal/peat (0.3%), hydropower (1.2%), and natural gas (1.2%) are the other energy sources (2.4 percent). Regarding the 2020 Ministry of Energy survey, about 6.6% of total energy is constantly imported, mainly from Zambia (8 MW), Kenya (1 MW), and Uganda (17 MW). The electricity grid accounts for only 0.6 percent of the overall energy consumption. In 2008, Tanzania generated 4,414 Gigawatts of grid energy, with 1600 GWh coming from natural gas, 2,655 Gigawatt from hydropower, 40 GWh from petroleum, and 119 Gigawatts from coal. There was an overall installed capacity of 1,219 megawatts, with 658 MW of thermal power and 561 megawatts of hydropower. By 2019, the installed capacity was 1565.72MW, with liquid fuel accounting for 88.80MW, biomass for 10.50MW, hydro for 573.70MW, and natural gas accounting for 892.72MW [Ministry of Energy survey in June 2020]. According to the Rural Energy Agency, 73.2 percent of urban areas and 24.5 percent of rural regions were electrified as of April 2020.
Problem Situation
Approximately half of the population is poor, with 35 percent unable to meet all their basic needs, including energy services. According to available data pertaining to Tanzania power generation, the poor spend approximately 35% of their average earnings on energy, whereas the wealthy spend only 14%. Due to continuously restricted production prospects and social amenities, rural people are trapped in a vicious life of poverty caused by a lack of access to up-to-date electricity services.
Renewable Energy
Solar Energy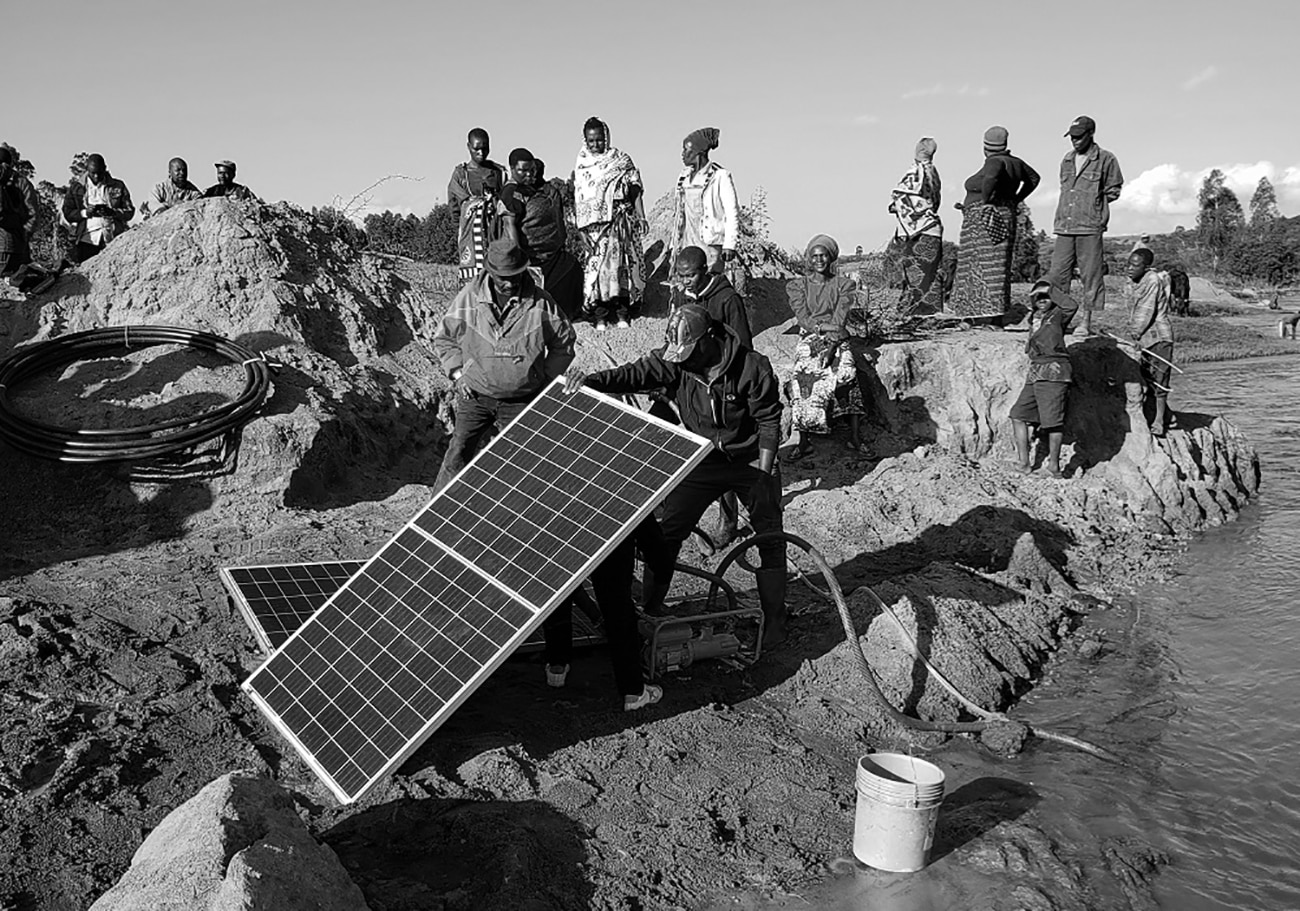 Tanzania power generation through solar energy is a sector has exploded in recent years, and solar items are now widely available in stores and markets around the country. Several factors have aided this expansion. From the supply angle, increased research and development efforts have significantly decreased the cost of photovoltaic products around the world. China's dominance in mass-producing solar panels has driven down prices even further. With 65.3 percent of rural families having access to power, solar solutions appear to have a distinct promise in these locations. Previous government and non-governmental awareness initiatives [such as UNDP/GEF Mwanza and Sida/MEM] have aided in increasing consumer awareness and insight into solar products. The move by the Tanzanian government to eliminate VAT and the East African Community's decision to reduce taxes on essential solar items has stimulated the interest of entrepreneurs, and many solar-related organizations and commercial institutions have emerged in recent times.
Being in the "solar belt," Tanzania has year-round access to vast solar resources. The yearly low point occurs in July. All-year long, the lowest yearly average stands at 15 Mj (4.2 W/m2), while the maximum is 24 Mj (6.9 W/m2). For power generation and other uses, Tanzania's abundance of solar energy makes it an ideal candidate for using solar power as a realistic alternative to traditional power sources.
There are various sorts of solar technologies involved in Tanzania power generation activities, each with its own market dynamics and innovative solutions:
Off-Grid Solar Lighting is also called Pico-Solar Products [1-10Watts]: tiny, inexpensive, and simple to use – typically handheld – products that offer off-grid families basic illumination and phone charging solutions.
Solar Home Systems[SHS, 10-200Watts]. A system that contains a photovoltaic panel, batteries, and transformers gives energy to a household with several items such as a television, light bulbs, and a fridge. An establishment such as hospitals and schools can also benefit from these systems.
Mini-Grids for Rural Power Generation. A system with multiple huge PV panels that provide power to a number of low-income households.
Solar Energy for Power Generation. Big solar power plants are set up to supply electricity to the national power grid.
Off-Grid Solar Lighting or Pico-Solar Products
There have been numerous small-scale solar illumination devices on the Tanzanian power generation markets in recent years. Some of these devices have come to be recognized as 'pico-solar' items, which are off-grid illumination items or systems that may be installed, built, and utilized without the assistance of a technician. Small solar household systems (SMS) can cost anywhere from €5 to €100 and include a rechargeable battery, a solar panel, and an LED light bulb. Lighting is the primary function of pico-solar goods; however, advanced systems can also provide phone charging options. They are perfect for remote off-grid families because of their cost and ease of use, making them an ideal substitute for the kerosene lamps currently utilized in 90 percent of Tanzanian rural families. Children in schools could benefit from solar Lighting by being able to study late into the evenings.
An overview of Tanzania power generation sector through off-grid PV lighting industry:
Rural Tanzanian households are eager to purchase solar lighting items, primarily if the equipment provides charging options for their phones.
The general public's understanding of the products differs across the country, depending on prior solar PV outreach programs.
Tanzania has implemented Value Added Tax and other duty exemptions for all solar items, making it profitable and appealing to the market for suppliers, manufacturers, and retailers.
The main call for concern is the massive influx of low-quality or counterfeit solar products into local marketplaces around the country.
Off-grid communities are in desperate need of reasonably priced and high-quality solar lights.
After-sales support services and guarantee systems are frequently unavailable or impossible to obtain for off-grid families.
Lighting Africa is working to address a number of these concerns and more.
Lighting Africa [LA] is a collaborative venture of the World Bank and the International Finance Corporation with the goal of pushing forward the growth of marketplaces for the purchase of clean off-grid lighting items in the Sub-Saharan African regions. The program riles up the private industries to create sustainable marketplaces that will supply clean, inexpensive, and high-quality lighting products to millions, if not billions of people in Africa who aren't already connected to the grid, the majority of which are photovoltaic systems.
The Lighting Africa [LA] program was initiated in September 2007 to stimulate markets for sustainable, modern off-grid lighting solutions to illuminate 250 million people's homes and enterprises by 2030. This program is operational in ten other African nations, including Tanzania, and it has helped a whooping 7.7M people in Africa who are benefiting from affordable, clean, solar illumination.
The LA program comprises five major components, which are as follows:
Quality Assurance. To promote the development and distribution of high-quality products, quality specifications and testing procedures are being developed.
"Market intelligence" is a term that refers to the study of markets. assisting in the development of appropriate goods for the African Marketplace
Access to Finance and Business Support. Assisting producers and retailers in reaching their business objectives and promoting innovative business models in order to supply low-cost, high-quality off-grid Lighting, as well as assisting distributors and customers in locating viable funding sources
Consumer education is essential. They are raising awareness about new off-grid lighting options and increasing demand in the process.
Policy and Regulation. Engaging Gov'ts in creating and enabling environmental policy and regulatory framework and assisting them in incorporating standard off-grid Lighting into their electrification strategy.
Lighting Africa's activities as part of Tanzania power generation began in 2008 with a market evaluation report, accompanied by a partnership with the REA[Tanzania Rural Energy Agency] in 2010 to conduct a competitive invitation to select alternative illumination product suppliers who would accept money for targeted allocation campaigns. Following the completion of these programs, Lighting Africa donors and the Tanzanian government agreed upon a Policy Report Note in 2012. 2014 saw the release of the LA Tanzania Power Generation Market Intelligence Report.
Below is a List of the Leading Pico-Solar Product Producers in Tanzania in 2014, as Approved by Lighting Africa: 
D.light
Greenlight Planet
Marathoner
One Degree Solar
Barefoot Power
Fosera
Tanzania's Leading Importers of Lighting Africa-Approved Solar Equipments:
Zara Solar
Sunny Money
Arti
Ensol
Solar Grid
Global Cycle Solutions
Pre-Paid Solar Energy Services
Pre-paid photovoltaic services are another way to bring clean, inexpensive solar lights to off-grid communities. Tanzanian households have had access to such cutting-edge services since 2012. The following are two examples of these (social) businesses.
Mobisol
Solar power is an essential aspect of Mobisol Tanzania Ltd., a part of German-based Mobisol ltd business,'s model. Renewable energy systems will be installed in Kilimanjaro, Arusha, Mwanza, and Manyara by the corporation to power those who aren't linked to the grid. The Kakute Ltd./Mobisol head office in Arusha, Tanzania, was expected to receive 600 new systems in January 2013. Allan Demello, the company's managing director, said that the Tanzanian initiatives began in 2013 with a customer base of 2,300 people in Arusha. Mobisol users pay for their green power systems in monthly installments, while the company promises them a one-year warranty on lights and a 20-year warranty on solar panels. During the warranty period, qualified technicians are available for free service to the customers.
Off-Grid Electric
Energy services [M-POWER] are provided by Off Grid Electric to communities and individuals that do not have access to electricity. As a service, it uses photovoltaic-generated power to sell electricity to consumers who are either unable to get from a dependable power grid or who have a costly one. The corporation has taken a page out of the smartphone industry's book regarding Lighting and electric power. Pre-payment for electricity services via mobile money is an innovative way to do this. Customers who have paid in advance receive their unlock codes by text. The customer's home is outfitted with small, incredibly efficient photovoltaic (PV) panels, and electricity is generated as a result. The systems are neither owned nor financed by the end-users; they are only used.
Solar for Tanzania Power Generation
Solar energy is not a top priority for TANESCO in terms of electricity supply for the national power grid. The following section about solar PV is included in the most recent PSMP [Power System Master Plan of 2012]: today, solar PV technology is done on a smaller scale. Solar power technology is not widely used in Tanzania. However, solar power was investigated in this update, with the possibility of a pilot experiment before involving a large number of players.
Solar Energy: Best Practice Case Study
RBF for Pico-Solar
The Results-Based Financing (RBF) for the Pico-Solar program in Tanzania power generation movement is now being implemented by SNV (Netherlands Development Organisation). This project, sponsored by the Department for International Development (DFID) through EnDev [Energising Change], aims to promote accessibility to marketplaces and the use of premium quality pico-solar items for impoverished rural and off-grid families in Tanzania's Lake Zone's six regions. This is accomplished by offering importers a cash incentive and a gift product to merchants that sell Lighting Africa-approved pico-solar goods. The project's implementation will begin in 2014.
Uzi Solar PV Project
Case Studies on Best Practices in Tanzania The Uzi solar PV project began with collecting baseline data on existing sources of energy available in Tanzania power generation, analyzing average residential energy usage, and identifying possible power alternatives for the island. The solar PhotoVoltaic system turned out to be more appropriate for the island. A total of fifty houses were chosen to participate in the pilot experiment. Each of these families was separated into five groups, each receiving a 120 Watt solar Photovoltaic module, a "10 A" voltage regulator, and an inverter. Each household was responsible for purchasing its own set of batteries. The dwellings were to be at least 300 meters from the chosen principal residence, in which the module would be installed. One day was set aside for each home to charge their batteries and reconnect them to their household circuit every week. The battery's energy was sufficient to get them through the week. Customers having televisions are required to charge their devices twice a week.
Hydropower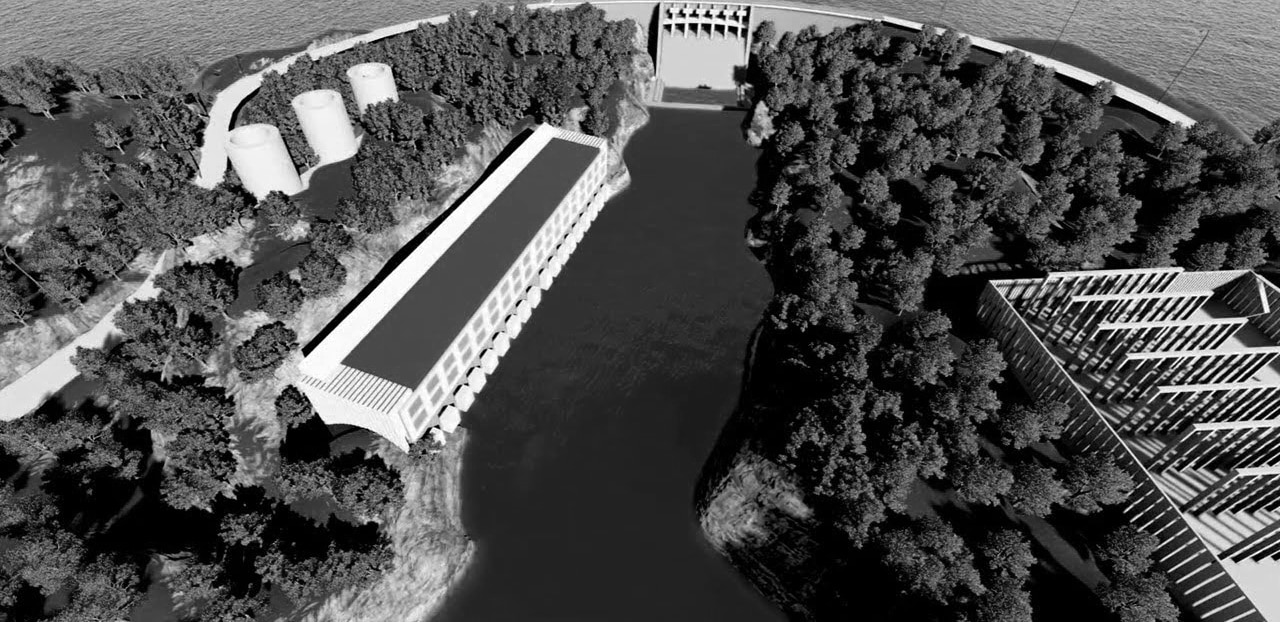 Currently, hydropower accounts for around 45 percent of the whole Tanzania's total electricity generation. Hydropower has dominated Tanzania power generation sector for many years. Poor rainfall in recent years has resulted in a lack of water for the turbine that generates electricity. Agricultural activities upstream exacerbated the situation. Consequently, Tanzania came up with an energy mix that would ensure reliable electricity availability and accessibility to its economy. Renewable energy technologies ( micro-hydro, solar, wastes, biomass, wind, etc.), natural gas, and other commonly accessible energy sources, including geothermal, and coal are promoted in this purposeful approach to revitalize the Power sector.
Tanzania's overall hydropower potential is estimated to be 4700 Megawatts. By the end of 2006, there were 561 Megawatts of installed hydropower stations.
An inventory of currently operational hydroelectric facilities.
Hydropower Stations in Tanzania June 2007.
Tanzania imports power from Zambia (5 Megawatts) and Uganda (8 Megawatts). Tanzania also has roughly 4.7 megawatts of privately developed micro-hydroelectric power plants.
Stieglers Gorge, Rumakali (22 MW), and Ruhudji (360 MW) are among the large hydro projects planned. TANESCO and some private companies have only exploited just 8 megawatts of Small Hydro Power (less than 10 MW in total), despite its potential being projected around 315 Megawatts, and interest appears to be growing. Studies that take into account economic factors have identified a number of locations that could generate electricity at a competitive cost and distribute it to the national grid as well as to villages in the region via mini-grids distributions.
Biomass Role in Tanzania Power Generation
A large percentage of Tanzanians depend solely on biomass for their energy needs, which comes primarily from charcoal or fuelwood used for heating and cooking. Wood energy consumption accounts for around 90% of Tanzania's total energy demand and supply, with the household sector accounting for nearly 90% of the request. [2014, BEST Tanzania] Cooking is primarily done using firewood in rural areas. The wood is harvested by family members or purchased at local marketplaces. Many households in urban areas cook using charcoal [often in conjunction with other fuels]. Due to rapid urbanization and the high prices of many different cooking fuels such as Liquefied Petroleum Gas or electricity, demand for charcoal has roughly doubled in the last ten years. Many people in the charcoal distribution chain earn money and work in sales, production, retails, and transportation.
Biomass could be called a "renewable energy" if used sustainably, for instance, by replanting harvested trees. Observations have indicated that current biomass consumption is not sustainable and that the high need for wood-fuels has placed a significant strain on the country's woodlands. Tanzania had an overall forest cover of 32.621.000 ha in 2012, according to the Food and Agricultural Organization [FAO]. Forest cover has decreased by around 30% since 1990—[FAO, 2012]. The need for wood-fuels and the expansion of farm production have resulted in a forest cover loss. The rolling of biomass for heating and cooking produces CO2, contributing to global warming.
The usage of biomass energy as a critical Tanzania power generation means has both environmental and economic consequences for households. The amount of money that low-income families spend on domestic energy usage ranges from 35 to 50 percent of their overall income. 63.5 percent of a typical family's domestic energy expenditure is accounted for by biomass energy alone (SNV, 2012).
Recent years have witnessed a greater focus on the health risks associated with biomass cooking methods that are not sustainable. Through smoke and odors, traditional cooking methods generate CO2 and particulate pollution. Women and children in Tanzania are particularly vulnerable to respiratory ailments caused by the use of these compounds in the kitchen.
The following are examples of efforts in the biomass energy sector:
TaTEDO has a lengthy track record of implementing Industrial Control System projects in Tanzania.
Tanzania Improved Cookstove (TICS) project, which SNV is implementing in Tanzania's Lake Zone, is now underway.
With the help of TDBP[Tanzania Domestic Biogas Programme], which is a component of the HIVOS[Humanist Institute for Development Cooperations/SNV Africa Biogas Partnership Program and its host CAMARTEC[Centre for Agricultural Mechanization and Rural Technology] in Arusha. The country has established more than 2000 biogas digesters.
The enhanced mud stoves at the Madale Youth Center project have resulted in a reduction in biomass energy consumption due to the usage of the mud burners for cooking.
The Mgololo Paper company in the Iringa Region generates around 40 Megawatts of electricity from wood remnants. The energy is being used in the operation of the paper manufacturing machinery.
Tanzania's Wattle industry in Njombe creates around 2.5 megawatts of electricity from Wattle tree remnants fed into the national power system. The initiative intends to generate Fifteen Megawatts of electricity and sell it to TANESCO. Following the research findings, 2.4 kg of acacia firewood can create a one-kilowatt hour of electricity. It is being promoted to encourage smaller businesses to use biomass to generate electricity.
Katani Ltd in the Tanga region has recently begun generating power from biogas, a process that was previously unheard of. Approximately 150kW will be created by the end of August 2007. Promotion is currently on to encourage the majority of sisal mills to generate energy, as the potential for doing so is 400 Megawatts.
The city of Dar es Salaam is planning a waste-to-energy facility with a capacity of 3 MW.
Biofuel
A biofuel is a liquid made from biomass that is high in sugar (like sugarcane, sweet sorghum, and sugar beet), starch (like cassava and corn), or oils (just like coconut, soybeans, palms, sunflowers, and rapeseed). Biodiesel and ethanol are the two most popular biofuels, but they are not the only ones. Biofuels are often used as fuel for cars and trucks. Because they are made of gel, gel-based biofuels are used for cooking.
There is much room for the sugar industry in Tanzania to make ethanol or ethanol gel, which could be used as a cooking and heating fuel instead of kerosene or coal. TaTEDO looked at these options. The proposal of the MEM Liquid Biofuels Policy should be out soon.
Examples of Biofuel Projects In Tanzania Power Generation: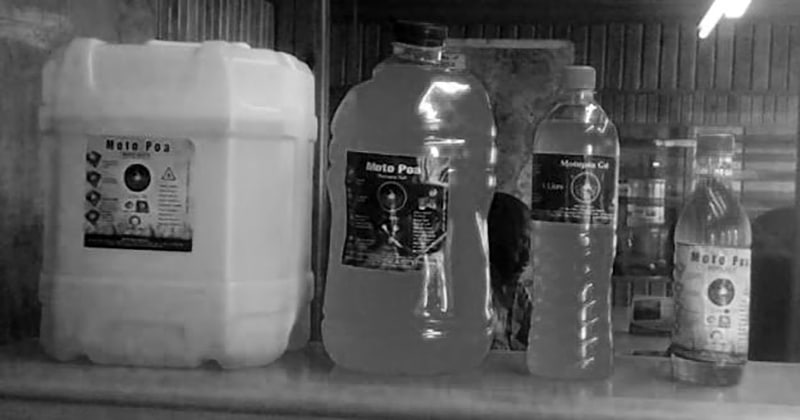 Moto Poa is a biofuel energy gel that replaces the current conventional techniques of fueling vehicles. As a low-cost source of energy, it can help reduce environmental issues such as pollution and poverty, and forest degradation.
Kigoma-based FELISA, [Farming for Energy for Better Livelihoods in Southern Africa], is engaged in cultivating palm oil for energy purposes. For the most part, their primary goal is to produce 9,000 tonnes of biofuels each year, but they also plan to generate 10 Megawatts of energy utilizing palm oil fruit cakes. FELISA is expanding 5000 acres while supporting palm oil farmers who will gain from the initiative to meet their goals.
Progress is being made in the plantation of Jatropha. Planting 600 acres of Jatropha to produce seeds that will promote the crop is underway by the National service. To further promote Jatropha in Arusha, KAKUTE purchases seedlings and processes biofuel from them. There are also proposals to grow Jatropha and palm kernels for biofuels on Tanzania's soil. Diligent, a Dutch private company, and PROKON, a German company, are two international actors in Jatropha planting. They have both been forced to halt their operations after just one year. In both cases, Jatropha oil production and usage in the domestic energy system and export are the primary goals for both. Sun Biofuels' multi-million dollar failure serves as a reminder of the need for caution. Tanzania is presently developing guidelines, policies, and regulations for the use of biofuels.
Wind
Wind resources were still being assessed prior being included as part of Tanzania power generation in 2007. Because of various variables, including improper sites [airports] and the altitude of data recording devices [1.8-2m], the majority of wind data collected during the 1970s and 1990s is unreliable for electricity generation. Other wind data sources included agricultural research facilities and water agencies, which captured wind data at the height of roughly 2 meters.
The eastern shoreline [approximately 800 km] from the Indian Ocean is projected to have some potential wind speeds for power generation. The rift valleys, the southern highlands, and the shores of Lake Victoria are all said to have good wind sites.
Annual average wind speeds in 17 Tanzanian regions range from 2.1 m/s in Morogoro to 6.3 m/s in Tanga, as per the Climatological statistics for East Africa released in East Africa by the Meteorological Department in September 1975. Dar es salaam (5.4 m/s), Mtwara (5.7 m/s), Mwanza (4.9 m/s), Mbeya (5.4 m/s), and Tanga (6.3 m/s) are among the cities with the highest mean wind speeds. Mara (4.3 m/s), Lindi (4.6 m/s), and Ruvuma (4.5 m/s) are the others.
More wind farm locations have been discovered in Tanzania through ongoing wind research that takes into account surface quality at measuring areas and heights higher than 30 meters. The current data is mainly from Tanzania Meteorological Agency antennas, and much of it is unsuitable for estimating the production of wind turbines. Despite this, findings are encouraging, with some sites reporting average speeds of more than eight m/s. Makambako in the Iringa district and Singida region have wind speed statistics of around eight m/s, which is outstanding and more viable for energy generation at acceptable rates. Same, Karatu and Mkumbara are the other places where wind speeds exceed 4.5 m/s.
Tanzania had no grid-connected wind turbines and just two main projects with a combined capacity of over 50 megawatts in the development stages as of June 2009. (According to the collaborative energy sector study from the end of 2011, "the Singida station should come online in 2012"). Tanzania has long been a leader in the use of off-grid wind power. Missionary initiatives, towns, and private persons have erected 100- 150 wind-pumping systems. In Tanzania, there is a scarcity of good information on wind resources; thus, any project developer or vendor of wind gears will need to concentrate on acquiring high-quality data.
Fossil Fuels
Organic gas and coal are the two types of fossil fuels found in Tanzania. There were 21,383 tonnes of organic gas and 90 tonnes of coal mining in Tanzania in 2008. Most of the gas is used for Tanzania power generation of electricity,[84 percent] with the balance of 16 percent going to the domestic industry. At this point, Tanzania relies on imports to meet 70% of its needs, as it does not have any domestic oil. Oil-based products constitute a significant part of the transportation sector.
Thermal Power
The net efficiency rate of TANESCO thermal generating units is 251 Megawatts. Ubungo diesel plants and Ubungo gas turbines, both of whom are located in Dar, Independent Power Tanzania Limited plants at Tegeta found in Dar, separated remote diesel plants [Mafia, Mtwara, Kigoma, Ikwiriri, and Mwanza, to name a few), Tanzania Wattle Limited from Njombe located in the Iringa District, and Kiwira Coal Mine Company Limited located in Mbeya, to name a few
Natural Gas
Tanzania's proven organic gas reserves are estimated to be more than 45 billion cubic meters. Mnazi Bay in the Mtwara district, Mkuranga in the Coast district, and Songo Songo in the Lindi district have natural gas resources. Songo Songo and Mnazi bay's reserves are estimated to be 15 and 30 billion cubic meters, respectively. A 232-kilometer gas pipeline has been built between Songo Songo Island and Dar es Salaam, supplying organic gas for energy production as well as other industrial thermal activities.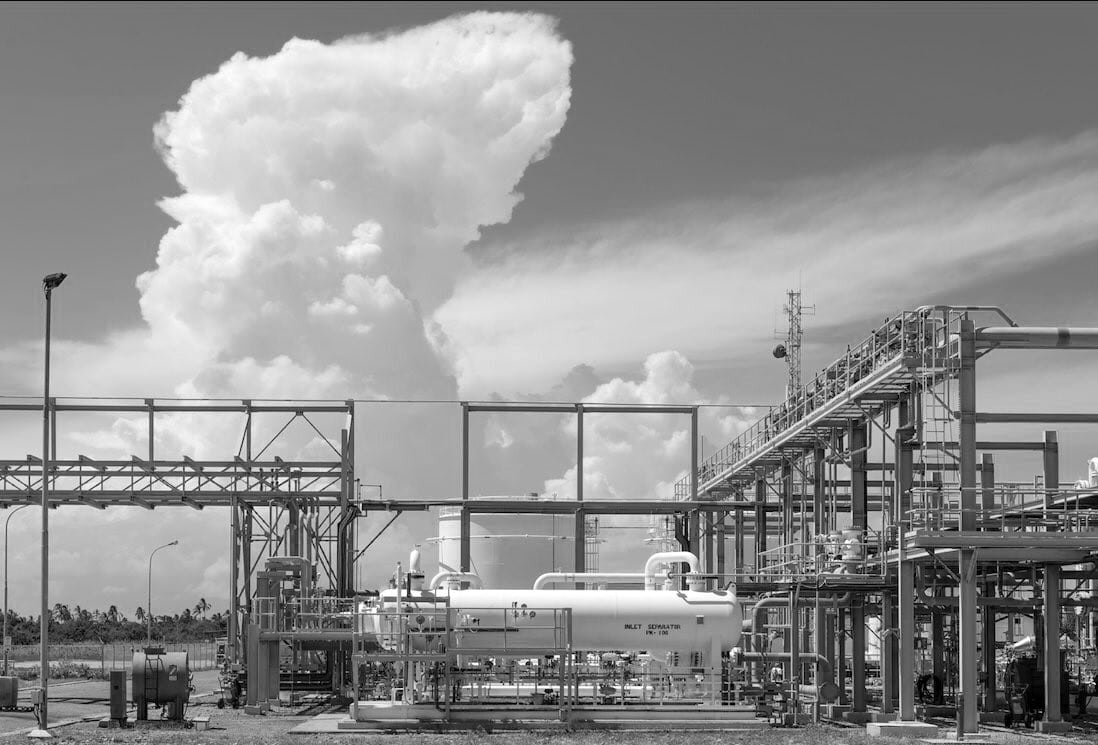 The Songas Initiative, which uses natural gas to generate energy, is now producing approximately 200 Megawatts of electricity.
Textile mills, glass manufacturers, cement factories, breweries, and the aluminum sector are just a few Dar es Salaam-based companies that use organic gas for high-power applications.
Plans are currently on the way to increase the usage of natural gas for Tanzania power generation as well as for other industrial uses.
Challenges / Issues Impacting The Exploitation of Natural Gas in Tanzania
Five major Issues Affecting The Exploitation of Natural Gas Technologies in Tanzania:
Technical knowledge is limited.
The technologies have relatively high start-up and investment costs.
Tanzanians have little understanding of the existence and potential of technology that can assist them.
Investing in energy is difficult due to a lack of financial resources.
Tanzanians lack the knowledge and aptitude to calculate the life cycle costs of various energy choices.
Liquefied Petroleum Gas[LPG]
Currently, five leading gas suppliers compete for Tanzania power generation market share: Pan African/TPDC, BP Gas, Mohan Gas, Alpha, and Oryx Gas, which is testing natural gas bottling and marketing. The LPG business is expanding, particularly in cities; for example, in Dar City's Kinondoni District, where most residents are middle-class, gas shops are less than a kilometer apart.
Coal
Tanzania has estimated coal reserves of around 1,200 million tonnes, from which 304 million tonnes have been confirmed. Mchuchuma, Kiwira, and Katewaka are the principal coal reserves. The accessible coal is black coal, with a calorific value of around 28MJ/Kg and an average ash percentage of about 25%. Kiwira coal is utilized to create roughly 6 megawatts of power and heating processes like in the cement and textile companies. The Kiwira Coal Megawatt Project can generate 200 MW of electricity. There are opportunities in the Tanzania power generation sector to promote clean the use of coal lump charcoal for preparing food in public universities and families as a potential biomass fuel replacement. Tanzania's government is working with the private sector to develop a plan to generate power from Mchuchuma coal.
Challenges / Issues Impacting The Exploitation of Coal in Tanzania
7 Issues that Affect Exploitation of Coal Technologies in Tanzania:
There is a lack of technical know-how.
Start-up and ongoing costs for the technology are extremely high.
Tanzanians have a limited understanding of, and exposure to, the potential and possibilities of technological advancements.
There is a scarcity of financial resources for Tanzania power generation investments.
Tanzanians suffer from a lack of thought and competence to calculate various energy options' product lifecycle and costs.
There is a lack of political will.
The technology's impacts negatively on climate change and safety
Multifunctional Platforms: Best Practice Case Study
The women of the Chemi Chemi clan in Bitale village and numerous other rural villages in the Kigoma district devote a significant amount of time and effort to extracting palm oil from its fruits. Following baseline research, outreach programs on various energy sources (remarkably Multifunctional Platforms [MFP]) were held in the community to promote their activities. The women's group requested an MFP. The MFP was supplied by the United Nations Development Programme project on a revolving fund basis, which meant that if the funds were repaid, they would be transferred to another village. The MFP is a motor tiller capable of tilling the land, transporting farm produce, milling, pumping water, and producing energy. There are also separate machines for splitting palm nuts and processing palm oil, including sterilizing and clarifying. After the units were delivered, capacity development took place, including demonstrations and teaching on how to use, install, and maintain the pieces of equipment. 
Energy Situation
Primary Fuels in Urban Areas
| | | |
| --- | --- | --- |
| | Dar es Salaam | other urban areas |
| Fuel for lighting | 40 % | 70% |
| Electricity for lighting | 56 % | 28 % |
| | | |
| --- | --- | --- |
| | Dar es Salaam | other urban areas |
| Electricity | 2 % | 1 % |
| Kerosene | 12 % | 7% |
| Charchoal | 70 % | 55 % |
| Firefood | 5 % | 34 % |
Primary Fuels in Rural Areas
| | |
| --- | --- |
| Fuel for lighting   | 90.4 %    |
| Electricity for lighting | 1.4 % |
| | |
| --- | --- |
| Kerosene for cooking | 1% |
| Charcoal | 8% |
| Firewoo | 91% |
Energy Demand\Supply In The Household Sector
Rural Electricity Supply
Off-grid vs. On-grid Electrification Scenarios.
National High-Resolution Dynamic Least-Cost Options Plan for Universal Accessibility to Electricity in Tanzania, Nigeria, and Zambia were prepared by the KTH Division of Energy Systems Analysis, the  ESMAP, and the World Bank in 2018. In this open-source, web-based program, the customers can select factors depending on the planned electricity consumption [Levels of accessibility] and spatially linked fuel prices. According to estimates, almost 90% of Tanzania's unconnected population is expected to be connected by the stand-alone (Photovoltaic) systems, while just 10% will be linked via off-grid extensions. Only a small percentage of the 1.3 billion dollar[40 percent] investment budget will be spent on expanding the power grid, while Photovoltaic off-grid electrification will account for 60% of the total. The Diesel Gensets will contribute a minimal role.
The Tanzania Power Generation Energy Sector Most Serious Issues
The following are the most difficult obstacles in Tanzania power generation industry, according to Power Africa:
Inadequate sector governance
Inability to find a creditworthy off-taker
Tariffs that are not cost-reflective
Actors and Institutional Set-up in the Energy Branches
Public Institutions
It manages current energy services, project simplification, and technical support in rural areas. The Rural Energy Board (REB), which comprises delegates from finance, energy, other sectors and the business sector, development partners, and non-governmental organizations, governs the REA. It is in charge of approving projects funded by REF, supervising Rural Energy Agency's(REA) and REF, and confirming Rural Energy Agency's(REA) action plan.
EWURA is in charge of economic and technical regulation in power, natural gas, petroleum, and water.
It represents the most important political entity for energy issues. It is in charge of enabling the growth of mineral resources and energy through the involvement of various decision-makers, including private, local communities, public, non-governmental organizations, civil society, and public-private partnerships.
REF is in charge of funding the actions accounted for by the REB and implemented by the REA. Tanzania's budget, international donors, taxes from electricity production, other levies, and the rate of interest and profits provide the funding.
Electricity Companies
TANESCO
TANESCO [Tanzania Electric Supply Company Limited]. It is a government-owned company that reports to the Ministry of Energy and Minerals. The company creates, distributes, transmits, and sells energy to Tanzanians on the mainland and bulk power to the Zanzibar Electricity Corporation (ZECO), which sells it to the general public on the islands of Pemba and Unguja. TANESCO owns most of Tanzania power generation, distribution, and transmission centers. However, Tanzania's government ended TANESCO's monopoly as the sole power generation and distribution business in 1992. The corporation owns and runs a variety of hydropower plants, all of which are listed in the table in the Tanzania Energy Situation wiki's 'Hydro Power' section.
As of 2010 /7 /17, TANESCO had 5645 employees, 1129 women and 4516 men. 30 percent connectivity is targeted by TANESCO in 2015.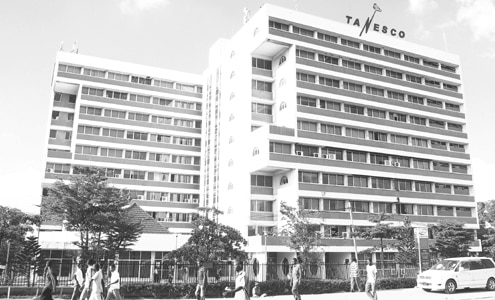 Tanzania Power Generation Equipment Suppliers
There are several Tanzania power generation equipment distributors: M/s Tunakopesha Limited is a company that supplies energy equipment such as solar panels on credit. SERO Lease Financing (SELFINA) rents equipment and conducts market research on PV equipment. Chloride Exide Ltd has been in the energy business for a long time, supplying solar batteries and other products. ENSOL provides solar PV systems to off-grid families and governmental and commercial institutions in rural Tanzania. The firm imports the necessary components and puts them according to the customer's specifications. Sahara and The Kisangani Smith Group dominate the efficient stoves market. Appropriate Rural Technology (ART) also sells Moto Poa stoves made in India.
Power Generation
Ms Wind East Africa, which plans to invest in Kititimo Singida with 50 to 200 megawatts potential and Power Pool East Africa as well as Sino-Tan Renewable Ltd, New Energy Group Ltd, Infranco, and M/S Songas Ltd, are presently in advanced stages of engaging in Wind Energy in Tanzania.
Development Organizations
Tanzania has several state and international agencies and non-governmental organizations (NGOs) working on renewable energy.
This section includes a list of some of the most crucial Tanzania power generation and energy organizations and a brief overview of their services.
Giz[Agency for International Cooperation]
ADfB[Rural Energy Master Plan]
In 2014, the newly created Sustainable Energy Program was up and running. Giz focuses on energy efficiency, renewable energy, and energy sector regulation as their three main pillars of operations. Tanzanian partners and stakeholders, particularly the Rural Energy Agency [REA], the Ministry of Energy and Minerals (MEM), and the Energy and Water Utilities Regulatory Authority[EWURA], get consulting services in all three domains. They're meant to help with significant sector concerns like better energy sector management and planning, a more balanced future energy mix, and allowing institutional, legal, and regulatory framework conditions for increasing private sector engagement and investments. MEM is also receiving guidance on governance concerns related to the growing exploitation of enormous offshore natural gas reserves.
GVEP[ Global Village Energy Partnership]: method to enhance access to energy resources by speeding up the pace and range of Enery operations.
Sida: Adopts a five-year plan to grow the Photovoltaic market in remote regions. According to Sida and the Rural Electrification Authority, round one of their joined Green Mini-grid project in Tanzania resulted in 15,000 new connected users and over 1 Megawatt of new Rural Electrification capacity built.
SNV [Netherlands Development Organisation]
SNV's overall renewable energy strategy in Tanzania focuses on enhancing household and small and medium scale business access to inexpensive, clean, and renewable energy through sustainable, market-based measures. SNV encourages the creation of healthy, innovative, and environmentally sustainable power services and goods, such as access to capital and entrepreneur coaching. SNV's renewable energy expertise comprises solar, biogas, and improved cookstoves and fuels.
It is a Dar es Salaam-based group of professionals, craftsmen, farmers, community-based organizations, and micro-businesses that promote renewable energy systems, specifically better cookstoves. It implements initiatives in collaboration with Norway, the European Union, the United Nations, and the Netherlands.
Tanzania Renewable Energy Associations[TAREA]
TAREA is a network of different stakeholders involved in the renewable energy industry.
UNDP: Transformation of Rural Photovoltaic Market
World Bank: Energizing Rural Transformation.
Policy Framework
Poverty Reduction Strategy
The official webpage of Tanzania's poverty monitoring.
Energy Policy
In terms of policy and regulatory framework, the Government of Tanzania (GOT) is the leading participant.
In April of 1992, the national energy policy model was released. Since then, the administration has been given to a review process stimulated by social and economic changes in all areas of the economy. In February of 2003, the modified Energy Policy was unveiled. The policy emphasizes market processes as a means of achieving its goals and creating a more economical energy industry. The approach considers the following requirements: 
Have energy supplies that are both reasonable and available across the country.
The energy services market has to be revolutionized.
Establish an institutional structure that encourages investment, service expansion, cost-effective pricing, and other financial encouragement.
Environmental factors must be taken into account adequately for all energy movements.
Encourage energy management, conservation, and efficiency across all industries; and Create gender-balanced space in energy planning, execution, and monitoring by increasing energy training.
The main components of this policy are:
The development of economical domestic energy resources.
The enhancement of market-determined energy prices.
The improvement of energy authenticity and guarantee.
The commercialization and privatization of the energy region.
The cutback of deforestation.
The advancement of human resources.
Missions And Vision of the energy sector
With a prospect to improve the standard of living of the population in a sustainable and environmentally friendly way, the Tanzania power generation energy sector contributes to the growth of the national economy. Its goal is to create an environment that allows for the long-term arrangement of safe, dependable, efficient, cost-effective, and environmentally friendly energy services to the extensive possible division of the population.
Objectives of the Policy
A national energy policy's goals are to assure the availability of dependable and low-cost energy supplies, as well as their logical and sustainable usage in the reinforcement of the national development goals.
Specific Objectives Include
 To explore and exploit natural gas and coal deposits;
 To increase the number of people involved in petroleum exploration;
To encourage the development and application of acceptable new and sustainable energy sources;
 Reduction of deforestation by utilizing efficient fuel wood modification and end-of-life technologies and practices;
To ensure that energy conservation and efficiency are improved, encouraged, and promoted.
Challenges in the Tanzania Power Generation Sector
Significant changes in the energy industry, both on the demand and supply sides, are required to meet the overall economic growth objectives and a decrease in the poverty rate. Some of the challenges are as follows:
To expand the supply and circulation of power
To develop and maintain the gas and oil exploration
Networks or Interconnections between regions
Electricity for rural and provincial areas
Getting to regional and rural homes
Strategies
Several fundamental characteristics and examinations influence the energy sector's development procedures and structures. Some of the significant complications include the following:
The Economy of the Market
The Regulatory regime that is independent
Comparing market forces versus National and activities
Local's trade and collaboration
Conservation and efficiency of power
Controlling and monitoring the environment
Social aspect of men and women (Problems of Gender)
Suitable technology
MEM and the EU Energy Initiative Partnership Dialogue Facility signed a formal arrangement in 2010 to establish a biomass energy strategy for Tanzania (BEST).
Tanzania has used the following rural energy and power sector improvement methods to attain these objectives:
the Electricity Act of 2008, in which its primary goal is to privatize the electricity industry and provide a better structure for the commercial adoption of renewable energy technology, especially in local and provincial areas;
the Rural Energy Agency and Fund (REA/F) was founded by the Rural Energy Act of 2005, with the primary goal of supporting approaches to modern energy services and administering performance-based subsidies for rural energy, including renewable power structure;
In 2001 the Energy and Water Utility Regulatory Authority Act was introduced. One of its aims was to give the regulator authority over tariff setting, which affects independent sustainable energy power providers and utilities.
The Power System Master Plan, which includes a short-term [2009-2012], with a medium- and long-term [2013-2031], was implemented by the Government of Tanzania (GOT). Energy/electricity demand is expected to rise at an annual pace of 8.5-15 percent, according to the plan. The Power Act of 2008 establishes rules for supplying electricity from various sources to ensure a sufficient power supply. Looking at the fact that the private suppliers are generating less than 10MW, the Energy and Water Utility Regulation Authority (EWURA) developed a model for Standardized Small Power Purchase Agreement/Tariff (SSPPA/T).
For electricity sales to the TANESCO national system and mini-grids, the Power Purchase Agreement (PPA) includes a regulatory power purchase agreement and a non-negotiable purchase tariff based on dodging cost principles. The regulatory agency, Energy and Water Utility Regulatory Authority, is actively preparing on releasing recommendations to assist developers in efficiently advancing their projects. Furthermore, Energy and Water Utility Regulatory Authority are working on techniques for determining mini-grid pricing for users.
TANESCO has received subsidies from the Rural Energy Agency for a further expansion of grid electricity to locations where it does not appear to be economically viable to invest. The REA intends to spend TZS 18.0 billion (US$ 13.33 million) from 2008-2009 to finance the electrification of grid-rural sectors.
MEM submitted a position paper on electrical sector reform, as required by the 2008 Electricity Act, which is presently [ending 2011] being considered by the Cabinet. The document is meant to provide direction for the sector's future advancement.
The Tanzania power generation sector's priorities are listed below in the Joint Energy Sector Review for 2010/2011:
collaborative preparation of the power sector master plan [planning for the energy sector]
Predicting trade and demand.
DSM and energy-saving measures should be developed.
the EPP should be implemented, monitored, and fine-tuned
TANESCO rates will be added as a result of a cost review.
boost the reorganization of the power sector.
establish a clear national subsidy policy (application of scheduled for the year 2013 budget)
the master strategy for rural electrification that prioritizes rural electrification investments and focuses on areas with high potential for new vacancies and wages from energy consumption (providing growth for TANESCO)
Specifically for renewables, the review defines the following action points:
more money should be spent by the government to promote renewable energy sources.
control and monitor analysis for the promotion of large-scale geothermal power.
Prior projects have demonstrated the growth and feasibility of RE technologies, which may now be scaled up.
monitoring large-scale wind energy programs.
encourage energy efficiency and conservation as a means of demand management.
through the process of research and data analysis, there has been an increase in the supply of hydropower.
biodiesel processing facilities can be established when large-scale producers of seed oil are promoted.
Invest in ocean energy programs.
assisting enterprises that make renewable RE energy equipment such as small wind turbines and small water turbines with additional help.
Apply and promote a rural energy master plan focusing on rural electrification investments [strategy due by the end of 2012], merging the EUEF program "incorporating rural electrification projects."
Electricity Prices
There are four primary price levels in Tanzania:
D1 (Domestic Low Usage Tariff): This tariff is for consumers who use not up to 50 kWh per annum on average, and it is financed with combined maintenance.
T1 General Usage Tariff: implemented to the annual use of more than 283 kWh; voltage in monophase is 230V while triphase is 400V.
T2 (Low Voltage Usage Tariff): for customers who use 400V and consume above 7.500 kWh but not up to 500 KVA.
T3 (High Voltage Usage Tariff): it is given to customers who use voltages of 11 kilovolts or above irrespective of the time or period
Tanzania implemented an 18.5% price increase in January 2011, despite TANESCO's proposal for a 34.6% increase to move toward more cost-recovering revenues. TANESCO is currently recovering roughly 80% of its costs (after the price increase). Moreover, if the EPP is implemented, this rate will be significantly reduced.
Subsidies on Renewable Energy Technologies
Imports of wind and solar products are exempt from customs duties. PV systems can be subsidized in the following ways:
When it comes to SHS, this is the situation
a) 0-14Wp:2.5 $/Wp
b) 14-100Wp:1.5 $/Wp
c) presently subsidies are >100W
In terms of public organizations
a) >300Wp:1.5 $/Wp, however highest is 450 € per organization
The government backs small Power Producers [SPP], and an adequate regulatory and pricing approach are being created to maximize energy supply in local places.
Key Issues Hampering Access to Modern Energy Services in Rural Areas
Obstacles for Grid-Based Rural Electrification
Barriers for Off-Grid Energy Technologies and Services
Cooking Energy
RTA and SNV published a research study in 2011 that gives a good overview and analysis of the current state and issues of Tanzania's ICS department or sector. There are numerous examples, but the industry is generally mainly Unofficialized. A range of research programs and projects have evolved through time but have inadequate collaboration and consistency to become a legitimate sector. Furthermore, end-user perceptions of ICS are not represented adequately in stove design, development, marketing, promotion, and quality concepts are consistently below average. However, in the past, cost-cutting arguments, particularly with firewood heaters, were not convincing because many rural homes were using firewood for free, which is no payment of any form. But surprisingly, this has changed tremendously in recent years. And finally, there is no understanding of what if or in which condition a profitable firm like the issue of stove manufacturers can be produced to sustain over time without financial support or cooperation.
For more articles related to Energy in Tanzania click here!