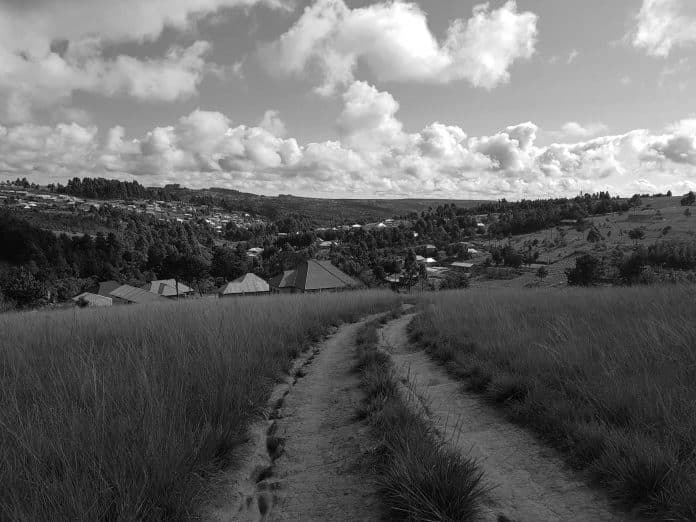 Njombe Region Tanzania – Etymology, Tourism, Transport and More
Njombe Region is among Tanzania's 31 administrative regions. It was created, from the Iringa Region in March 2012 as an autonomous region. Njombe town is the region's capital. The newly created Njombe region is a rising tourism attractive location, great for international and domestic visits in the country's southern highland.
Etymology
Njombe is named after a tree species known as Mazdombe in plural and 'Mdzombe' for singular which is then predominant in one of its communities known as Mdandu. Additionally, the Germans decided to construct an administrative in Mdandu and Boma or defence block.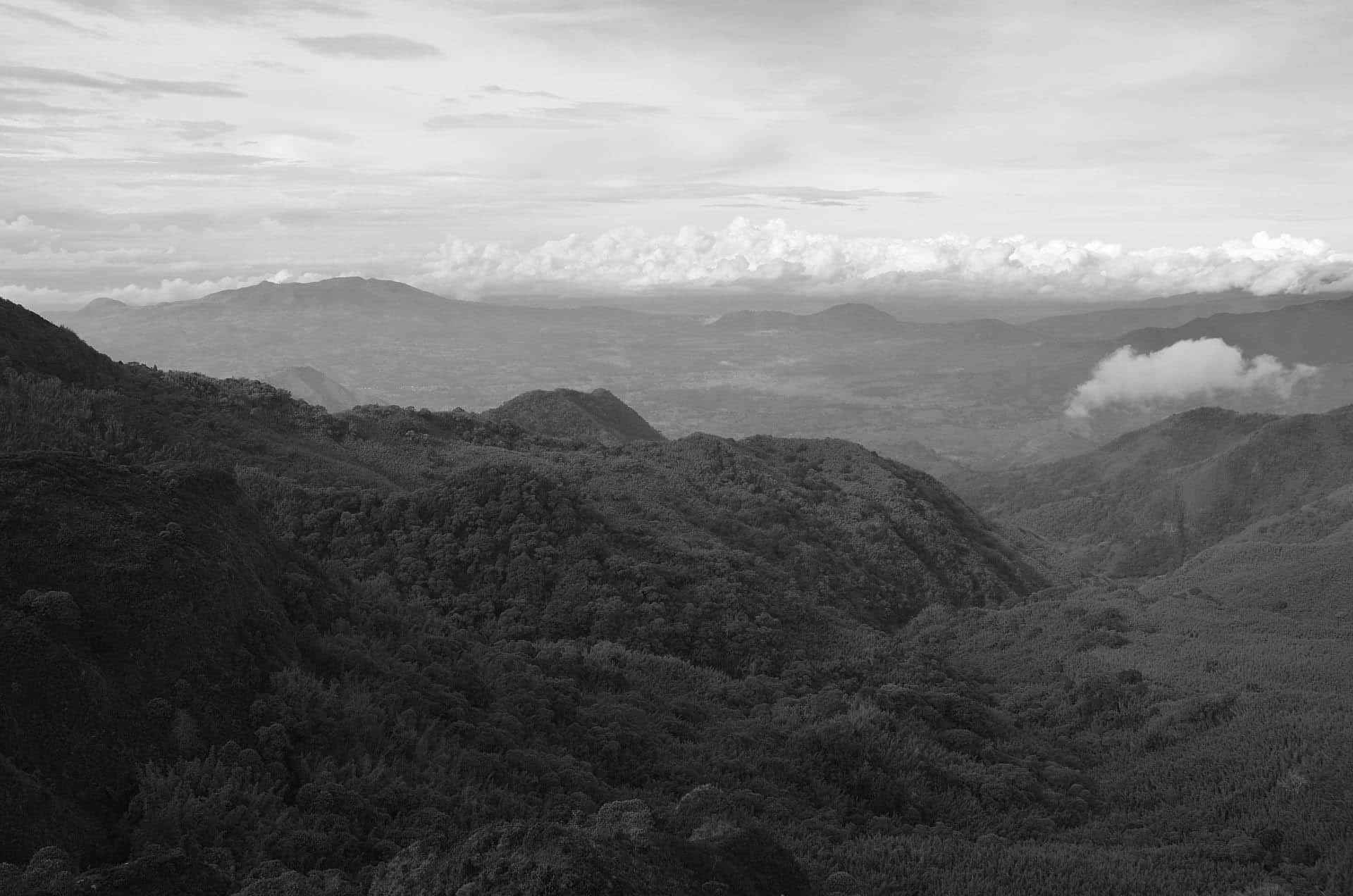 Tourism in Njombe Tanzania
Nyumba Nitu natural forest is one of Njombe region's top tourism sites, currently under preservation and local communities control its management.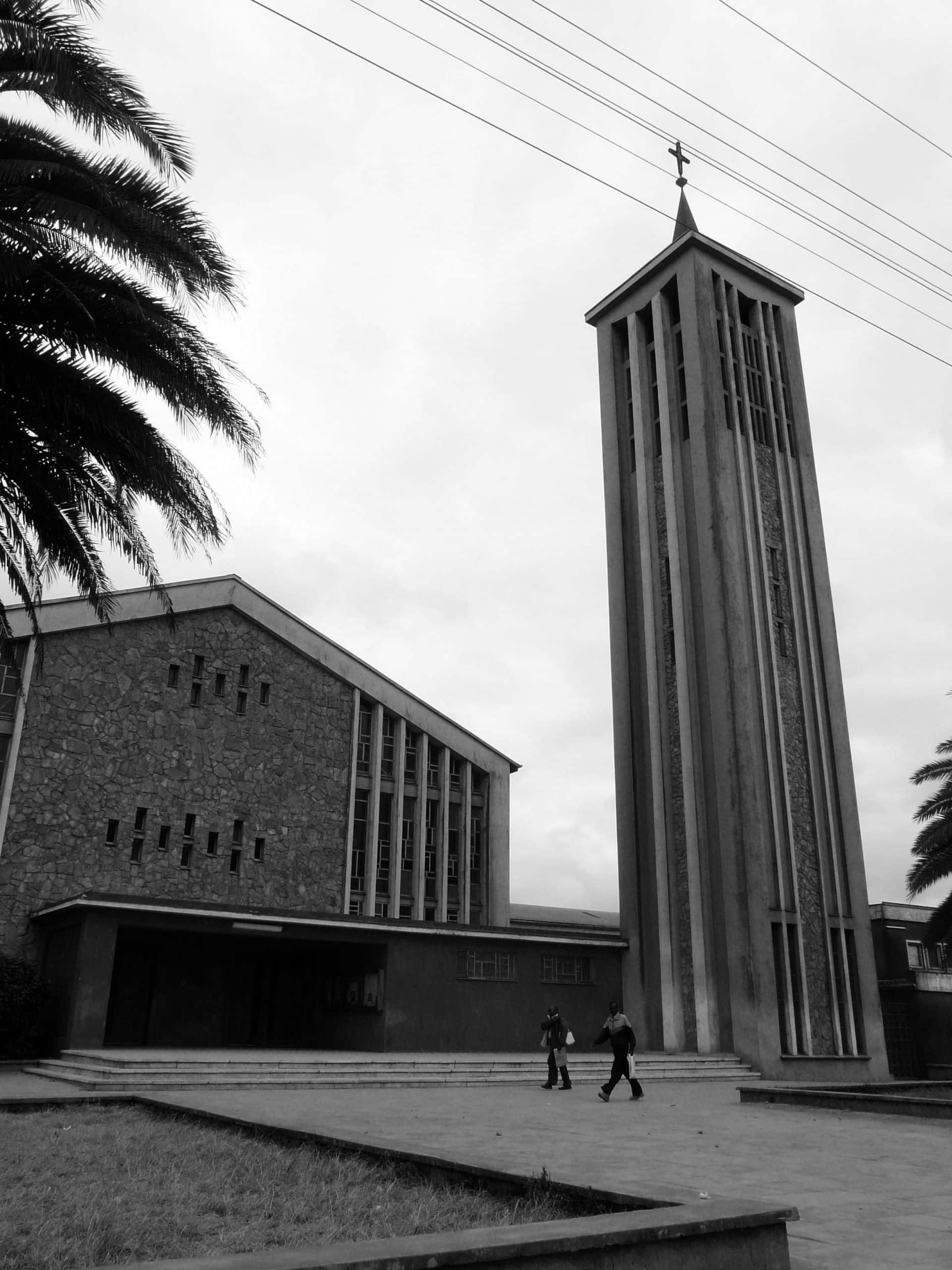 Nyumba Nitu, which means Black house, includes natural caves with a natural forest situated at Mlevela village, Mdandu ward, around 15 kilometers out of Njombe Town.
The origin of the forest is from Nyumba Nitu caves, as the caves are pitch black and are related to the legend black cows that inhabited the cave.
Native Wabena people hid or sought refuge inside the caves during tribal conflicts between rival the Hehe warriors in the period of Chief Mkwawa's conquests in Iringa region, during the last quarter of the 19th century. Additionally, the caves offered a haven from the German soldiers during the Maji Maji rebellion.
Another attraction in Njombe region is a miraculous rock or a huge slab stone. Known as Glittering stone" or "Lwivala Stone", the slab-rock is similar to a feature the African map. It is found in Lwivala natural forest where indigenous communities do traditional and rituals ceremonies.
The 7.5-acre rock has short grass wand glittering outgrows in the rainy season. There're some illegible inscriptions that, to local myth, came about naturally. It is situated in Igodiva village, around three kilometres out of Nyumba Nitu forest.
Njombe region's other tourist attractions include tea estates and cattle. Walking and excursions through cattle and tea estates offer views of Tanzania's southern highlands.
Njombe town has Luhuji waterfall, a tourist attraction for picnics and filming and picnics. International movie or film makers visit the rocks, waterfall, and scenery situated in Luhuji River.
Ancient buildings including a Lutheran church and a Catholic Cathedral are additional attractions found in Njombe town. A commemorative monument honour African veterans of the 2nd World War is situated in Njombe.
This has inscriptions of the soldiers who were commanded by the British Army's King's African Rifles (KAR).
Njobe Townships' historical sites include an early Primary Magistrate's Court built by the German including a German administrative block Utengule village has a grave of indigenous Wabena warriors slain during the Maji Maji rebellion in 1906. The graves have multitudes of fallen locals' bodies slain by German forces.
Latest in management, Njombe region has various attractions still under exploration and development. The beaches of Lake in Manda, the Eastern Section of the Rift Valley scarp scenery including village communities are tourist locations in the region.
Natural attractions in Njombe region include Kitulo National Park and Mpanga Kipengele ranges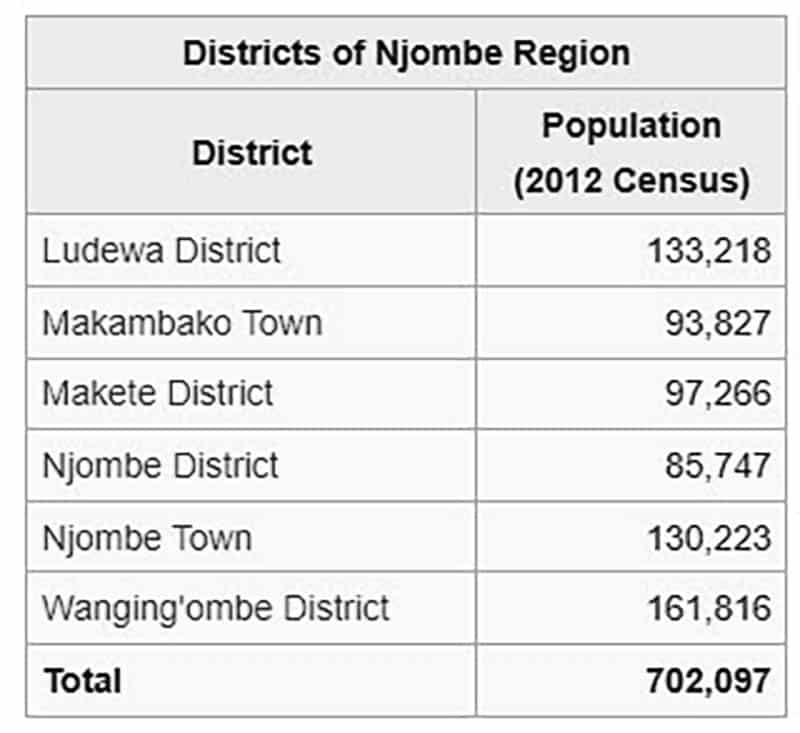 Road
The T1 is a paved truck road connecting Dar es Salaam to the border with Zambia border cutting through the region's northern part. T6, a paved truck road branches off in Makambako town. This road cuts through Njombe ending in Songea town, Ruvuma area. From 2014, a paved trunk road was expanded to Mbinga district from Songea Town.
Railway
The TAZARA Railway – to New Kapiri Mposhi from Dar es Salaam -moves through the region's northern area and; a train station situated in Makambako town.
Tanzania Njombe Districts
The area is cut into 6 districts for administrative purposes, namely Ludewa, Makambako, Makete Njombe, Njombe district, Njombe town and Wanging'ombe.
For more details about the district and the Njombe district council (Njombe town council), here is the region's official website to the explore – https://njombedc.go.tz/
Important, Popular and Frequent Asked Questions About Njombe
Maneater Lions of Njombe (French – Los Leones de Njombe) Movie
The man eaters of Njombe (the man eating lions of Njombe movie) is a film about the lions of Njombe who terrorized the residents of the region between years 1932 to 1947 due to their frequent violent attack on humans.
These Njombe lions was a pride of about 15 lions that went rogue, earning themselves a nickname "The man-eaters of Njombe" because of starvation that was caused by lack of prey. The British colonial government create the problem of Njombe man eaters because of its campaign to combat rinderpest virus that involved killing of a lot of wild animals (such as antelopes, zebras and wildebeest. As a result, this campaign led to shortage of prey for the lions. And this is how the man-eating lions of Njombe came into the picture.
There is no "The man eating lions of Njombe book" yet, but it often confused with the other book the man eating lions of Tsavo.
Njombe hotels – There are numerous accommodation options in Njombe, but the following 2 seems to be more popular and searched by many on internet: 
Resources to view weather Njombe:
Njombe Tanzania weather in general – between March and December, you experience warm temperatures and little precipitation throughout this time. The lowest average temperature in Njombe is 73°F in July and the highest average temperature is 83°F in October.
Avocado farming in Njombe (Swahili – Parachichi Njombe) – Read more about how Njombe has become the epicenter for Avocado production in Tanzania here at Allafrica.com
Njombe Map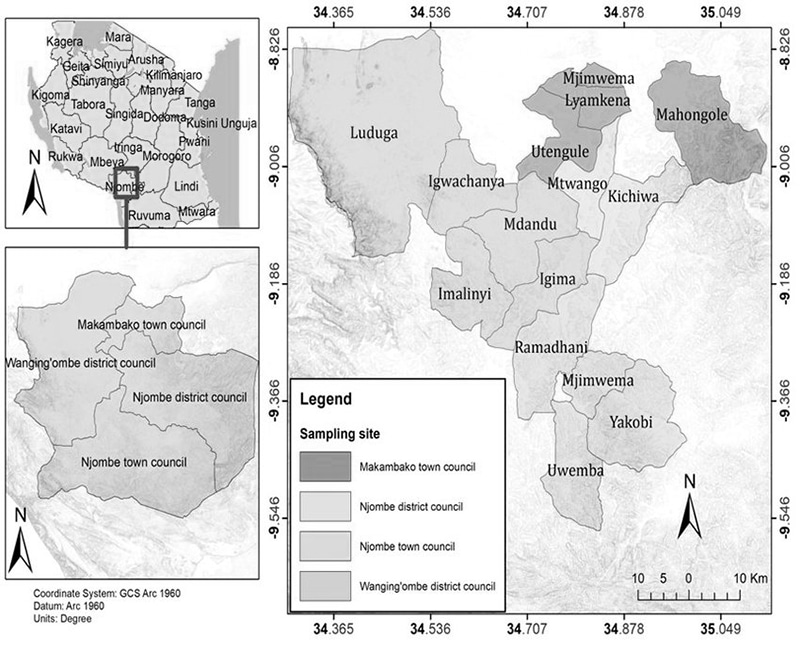 For more articles related to regions of Tanzania click here!