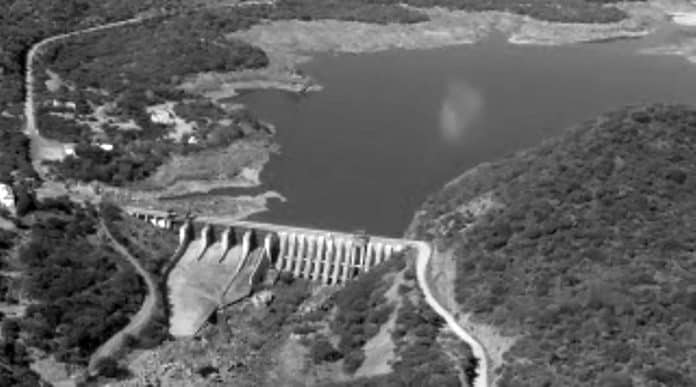 Mtera Dam – Overview, Ecology, Project Phases and More
Mtera dam is a hydropower dam in Tanzania. This dam is situated midway between Dodoma and Iringa on the boundary between Dodoma and Iringa regions. It takes two hours to reach the dam from Dodoma when travelling on a tarmac road.
Overview of the Mtera Dam Tanzania
Mtera Dam is a big hydropower dam located in Tanzania. At full capacity, The dam measures 250 square miles (660 sq km). The lake is 9.3 mi (15 km) wide and 35 mi (56 km) long and is fed by River Kisigo and the Great Ruaha River. It was constructed between 1975 and 1979 to regulate water level downstream at the Ruaha installed Kidatu Hydropower Dam. Its total capacity is 110,000 horsepower (80 M.W.).
Ecology
The lake is regarded as one of the best Tanzania birding tours location because there are many shallow areas and close to 1 million dead trees. Also, the waters have a rich population of fish. During the early 1990s, close to 5,000 tonnes of fish were caught in the lake.
Phase I (1970 to 1975)
The first phase of the Mtera Dam project involved building a 350 m long and 40 m high earth rockfill dam and an underground power generation plant at Kidatu. Two generating sets, each with a capacity of 50 M.W., were installed at the power plant for a total capacity of 100 MW. The rockfill dam, situated around 10 km upstream of the underground power plant, provided the plant with a regulation reservoir with a total storage capacity of 125 million cubic metres and an unlined headrace intake tunnel of 9.6 km long down to the power plant.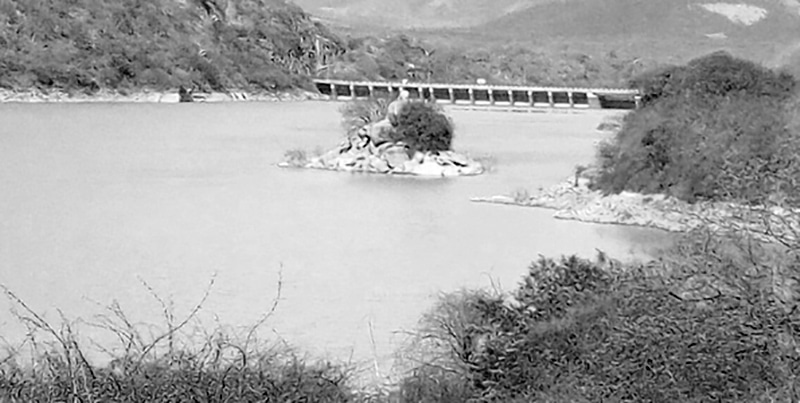 Phase II (1977 to 1981)
The second phase of the project involved the additional installation of two units of 50 M.W. generators at the Kidatu Hydro plant. The installation brought the plant's total capacity to 200 MW. It was, however, realized that the Kidatu Reservoir volume was not big enough for yearly regulation and continuous use of the four generating sets. To handle the availability of water during the dry season of normal years and a series of dry years, optimal storage had to be put in place upstream of Kidatu. The idea of constructing a primary storage dam at Mtera around 170 km upstream of Kidatu was conceived for this reason.
Phase III (1984 to 1988)
The third phase of the Mtera Dam project involved the building of an underground power plant at Mtera. Two units of 40 M.W. generators totaling 80 M.W. were installed. There is a water intake for a short headrace tunnel close to the dam as well as penstocks to the power house before the water is discharged through a long tailrace tunnel.
The Mtera Dam and Power Station
The Mtera Dam is a buttress-type concrete structure with its crest level at 701.5 m above sea level. The dam's main tributaries are the Kisigo, Little Ruaha, and Great Ruaha Rivers. The dam was completed in December 1980 and was commissioned by late President Julius Nyerere on February 19, 1981.
The dam is the largest in Tanzania in terms of concrete volume, crest length, and height. The dam's impounded reservoir is also the largest artificial lake in the country. It is also the road bridge between the Dodoma and Iringa regions and part of the Great North Road (Cape Town – Cairo)
The hydroelectric plant has an installed capacity of 80 megawatts. Power generation began on May 22, 1988, for unit 1 and December 7, 1988, for unit 2.
Mtera Dam Technical Data
| | |
| --- | --- |
| Catchment Area (km2) | 68,000 |
| Maximum height of the dam (m) | 45 |
| Total crest length (m) | 260 |
| Full supply level (m.a.s.l) | 698.5 |
| Minimum supply level (m.a.s.l) | 690.0 |
| Area at F.S.L. (km2) | 605 |
| Area at M.S.L (km2) | 187 |
| Live storage volume at F.S.L (mm3) | 3200 |
| Dead storage value at M.S.L (mm3) | 500 |
| Headrace tunnel length (km) | 0.8 |
| Tailrace tunnel length (km) | 11.5 |
| Vertical steel penstocks (km) | 0.92 |
| Total generation capacity (M.W.) | 80 |
| Firm annual generation  (GWh) | 303 |
| Number of units | 2 |
| Cross-section of headrace and tailrace (m2) | 55 |
| Discharge capacity through turbines (m3/s) | 96 |
Contract for the Works
The following contracts were awarded in March 1984 for the construction of the Mtera Dam Hydropower Plant
| | |
| --- | --- |
| Contract | Contractor |
| Penstock steel | ABB SAE SADELMS |
| Linings and gates | Milan, Italy |
| Civil works | IMPRESIT, COGEFAR, Sesto San, Giovanni, Milan, Italy |
| Consultant engineer | SWECO Stockholm, Sweden |
| Generators | ABB GENERATORI SRL Giovanni Sesto San Milan Italy |
| Transformers | EB NATIONAL TRANSFORMER A/S Drammen, Norway |
| Electric Equipment | ASEA BROWN BOVERI AG, Mannheim, Federal Republic of Germany |
| FINANCIERS | KfW, SIDA, I.D.A., MCC,  KFAED, NORAD, and the Government of Tanzania |
For more articles related to Energy in Tanzania click here!