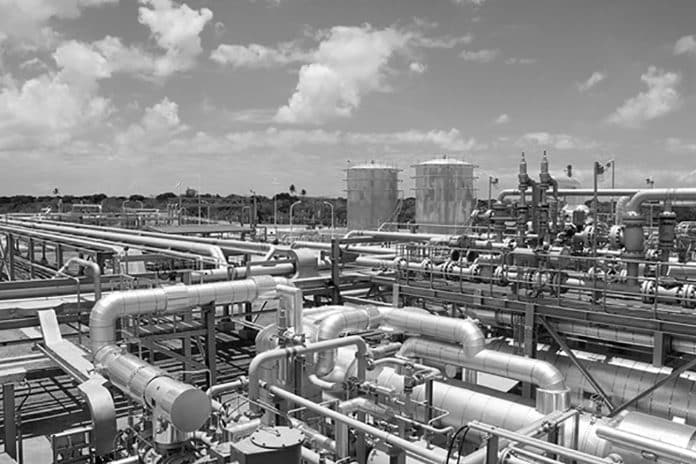 Somanga Thermal Power Station – Overview, Operations, Location and More
The Somanga Thermal Power Plant is a 10,100 horsepower (7.5 MW) electricity generating plant powered by natural gas in Tanzania.
Somanga Power Station Location
The power station is located in Somanga-Fungu village in the Kilwa District of Lindi Region, approximately 135 miles (217 km) north of the regional capital in Lindi. This is about 150 miles (241 km) south of Tanzania's largest city of Dar es Salaam by road.
Overview of the Somanga Power Station
The Tanzania Electricity Supply Company Limited (TANESCO) owns and operates the Somanga Power Station as part of its monopoly of electricity distribution. Construction started in 2007 and was completed in 2010 with a World Bank loan. Two different 33kV power lines evacuate the power generated at the plant to Ikwiriri and Kilwa. Power is subsequently distributed to the neighbouring communities of Bungu, Ikwiriri, Kibiti, Kilwa Kivinje, Muhoro, Nangurukuru, and Somanga. As of September 2016, the Somanga power plant was yet to be connected to Tanzania's national grid.
Somanga Tanzania Operations
The plant is powered by natural gas transported to the plant via pipeline from the island of Songo Songo. There are three Jenbacher turbines at the power plant. Each of these turbines has a capacity of 2.5MW for a total installed capacity of 7.5MW.
Somanga Future Plans
The Tanzanian government plans to construct a gas-powered power station connected to the national grid in the village of Somanga-Fungu at the site of the current installation or close to it. The future power station is expected to have an installed capacity of between 200MW and 400MW. A financial advisor has been chosen to advise the government on how to handle the project.
For more articles related to Energy in Tanzania click here!