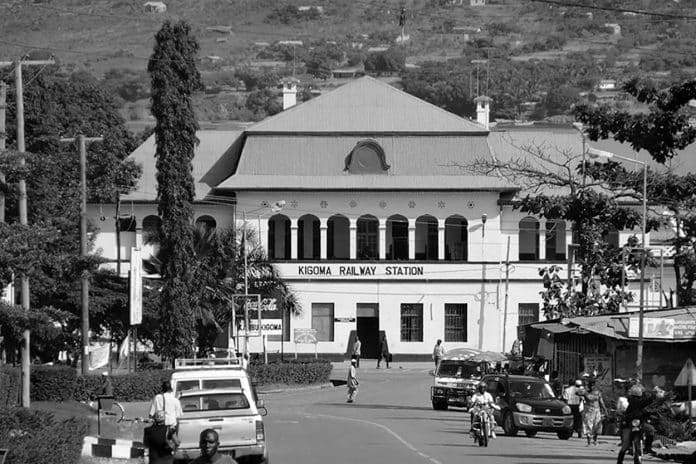 Quick Snapshot of the Kigoma Region
Kigoma Region is one of the thirty-one administrative regions in Tanzania. The city of Kigoma serves as the region's capital. Statistics from the national census of 2012 show that Kigoma region had a total population of 2,127,930. This figure exceeded the pre-census projection of 1,971,332. Kigoma region's 2.4% average yearly population growth rate between 2002 and 2012 was joint 14th highest in Tanzania. With fifty-seven people per square kilometer, the region was ranked the 16th most densely populated region in the country. With a size of 17,400 square miles (45,066 km2), Estonia (17,462 square miles (45,227km2))is only slightly bigger than the region.
Kigoma Region is located on the northwestern edge of Tanzania on the eastern coast of Lake Tanganyika. It lies about 300 east and 50 south of Greenwich. The Kagera Region and Burundi border Kigoma Region to the north. Tabora and Shinyanga regions border it to the east; Rukwa region borders Kigoma to the east, while Lake Tanganyika, which forms a border with DR Congo, lies on its western border.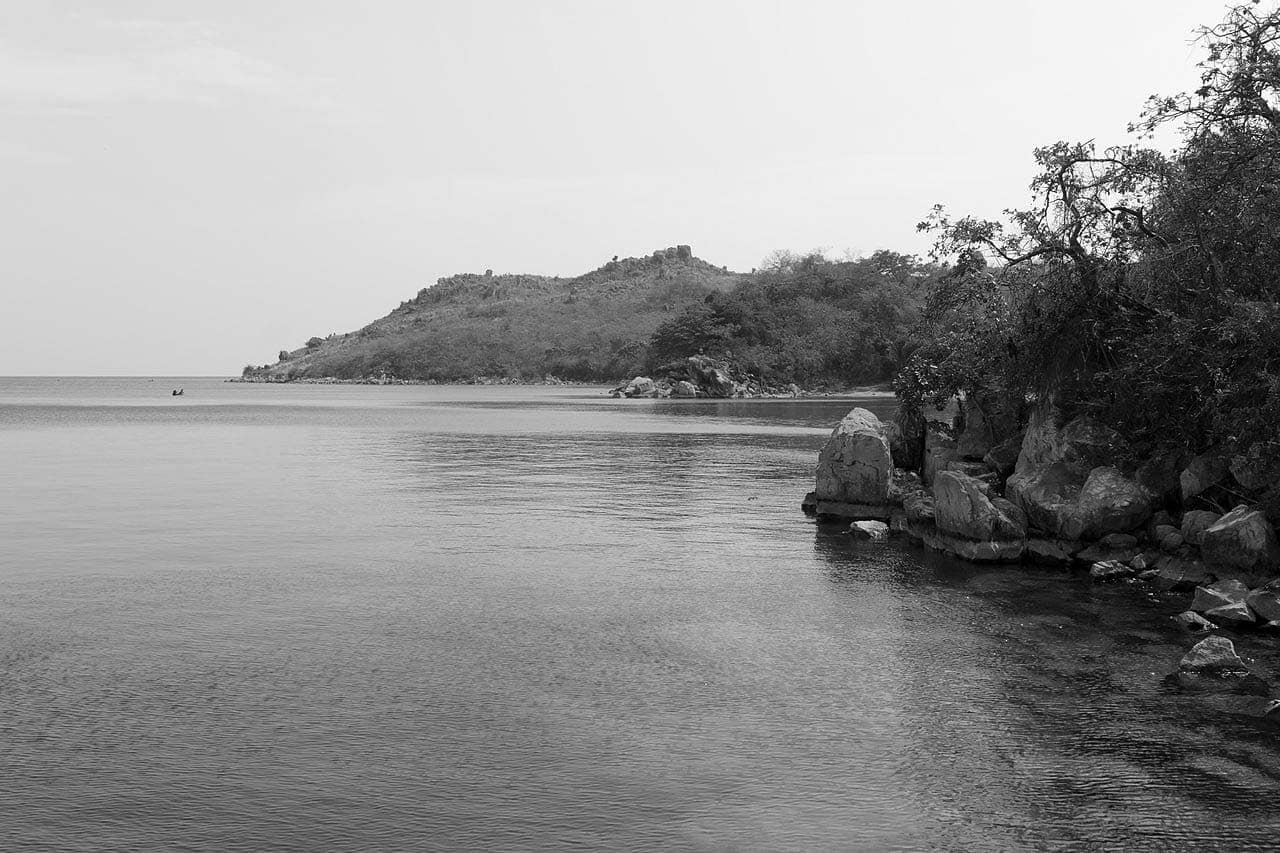 Kigoma region has a total area of 17,400 square miles (45,066 km2), of which 3,100 square miles (8,029 km2)is water, and 14,300 square miles (37,037 km2) is dry land. Kigoma region's total area is only 62 square miles (161 km2) less than Estonia's land area. As of 1998, nearly 7,700 square miles (20,000 km2) of the region were in forest areas, and 4,600 square miles (12,000km2) were ideal for farming or grazing.
Kigoma region is located on a plateau that descends from the northeast at around 5,740 feet (1,750 metres) down to 2,600 feet (800 metres) at Lake Tanganyika's shore. The topography in the east and north consists of smoothly undulating hills that slowly become steeper as they near the margin of the Albertine Rift. The Malagarasi river is the most important river, while the Ruchugi and the Luiche are the two other rivers that drain the region.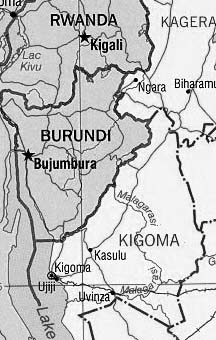 A map showing the Malagarasi River and most of Kigoma region.
History of Kigoma
Before the advent of colonialism, the area was a source of slaves and ivory. Ujiji and Tabora were Arab assembly points for cargoes to the coast. Early European explorers like John Speke, Henry M. Stanley, Richard Burton and David Livingstone visited the region. In fact, Stanley and Livingstone met in Ujiji on the shores of the Tanganyika lake on October 27, 1871. During the colonial era, the Kigoma area was called Western Region, with Tabora serving as the capital.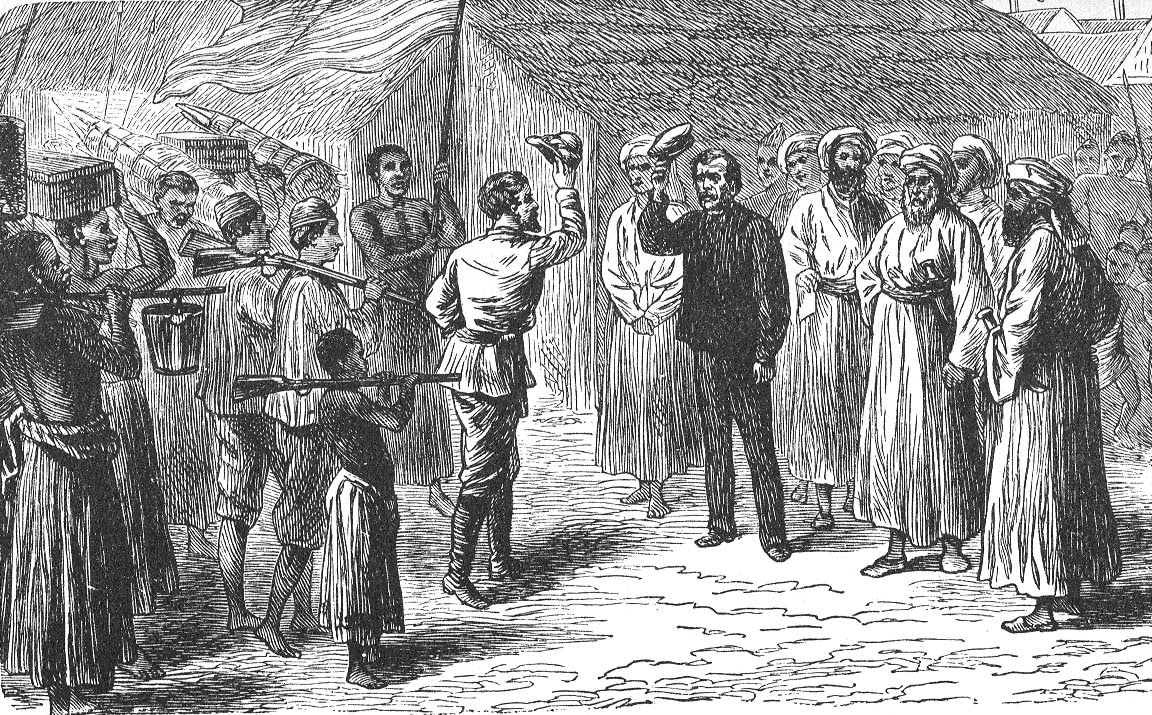 Kigoma Districts
Administratively, Kigoma region has eight districts.
Map

 

 

District

 

Population (as of 2012)

Kasulu Rural
425,794
Uvinza District
383,640
Kibondo District
261,331
Buhigwe District
254,342
Kigoma Urban
215,458
Kigoma Rural
211,566
Kasulu Urban
208,244
Kakonko District
167,555
Total
2,127,930
Kigoma Demographics
The total population of Kigoma region stands at 2,127,930.
The biggest ethnic nationality living in Kigoma is the Ha people. Other significant populations are Watongwe, Wamanyema, Haya, Sukuma and Wavinza. Eighty thousand refugees from DR Congo and nearly 150,000 refugees from Burundi live in three refugee encampments in the region – Mtendeli, Nduta and Nyarugusu.
For more articles related to regions of Tanzania click here!