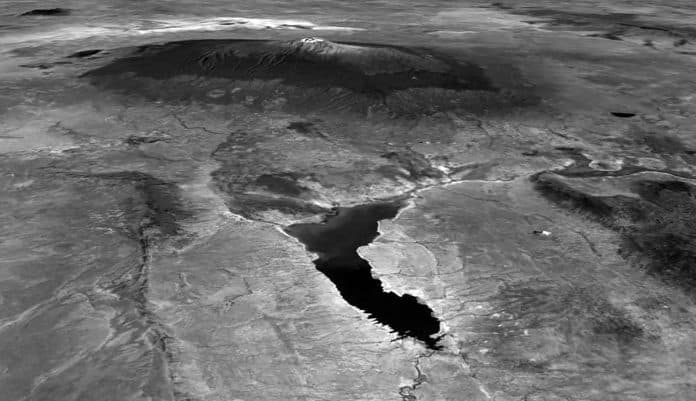 A Snapshot of the Nyumba ya Mungu Hydro Power Plant
Nyumba ya Mungu Dam is a hydropower dam located in the Mwanga District of Tanzania's Kilimanjaro Region. The dam was constructed in the late 1960s and is the largest artificial body of water in Kilimanjaro Region. Nyumba ya Mungu translates to "God's House." It has an installed capacity of 11,000 horsepower (8 megawatts).
Overview
Nyumba ya Mungu Reservoir
Nyumba ya Mungu is an artificial lake located in Tanzania's Kilimanjaro Region. It is located in the River Pangani Vale of the Maasai plain, about 50 kilometres south of the city of Moshi. Two primary inflows feed the reservoir – the rivers Ruvu and Chemka Hot Springs (Kikuletwa), which drain around 2,900 square miles (7,500 km2) of catchment comprising alpine desert, true desert, forest, and wooded grassland.
Nyumba ya Mungu was built with the aim of starting a fishing industry locally, generating hydroelectric power, and farm irrigation. The reservoir reached completion in 1965, although the irrigation plan had not been developed yet. The aim was to construct a dam to store floodwater, which would aid the growth of up to 12140.569 hectares of irrigated farmland and electric power generation.
There was a flourishing Tilapia fish production at the lake by 1970. However, the success didn't last long, with reports from 1973 and 1972 showing a massive decrease in fish production.
Nyumba ya Mungu Data
Catchment area – 7,668 km2
Design flood – 920 cumecs
Nyumba ya Mungu Reservoir volume – 600 million m3 (active)
Nyumba ya Mungu Dam type – Inclined clay core rock-fill dam
Crest length – 400 m
Volume – 480,000 m3
Volume of the clay core – 62,000 m3
Volume of the filter sand – 61,000 m3
Maximum height – 43 m from the foundation
Nyumba ya Mungu Hydro Power Plant
Design head – 27 m
Capacity – 8 MW
Annual output – 35 GWh (average)
Generators – 4,700 kVA
Power house – Surface, located at the foot of the dam
Head race – 400m, Φ 3.8 m RC conduit
Construction start – 1967
Inauguration – 1969
For more articles related to Energy in Tanzania click here!